If you're looking for the Best Seafood Appetizers let a chef help you out. My tried and true seafood appetizer recipes are guaranteed to wow your guests at your next dinner party or family get-together.
Over the years I've cooked hundreds of thousands of appetizers for all types of functions, and for all types of people. Trust me when I tell you, I know what people love to eat and these are the 10 Best seafood appetizers
The Best Oyster Appetizers
Oysters Rockefeller
During my career as a restaurant chef, Oysters Rockefeller was one of the more popular seafood appetizers on my menu.
Oysters Rockefeller are not difficult to make and with a little prep, you'll be amazing your friends with this restaurant-quality appetizer.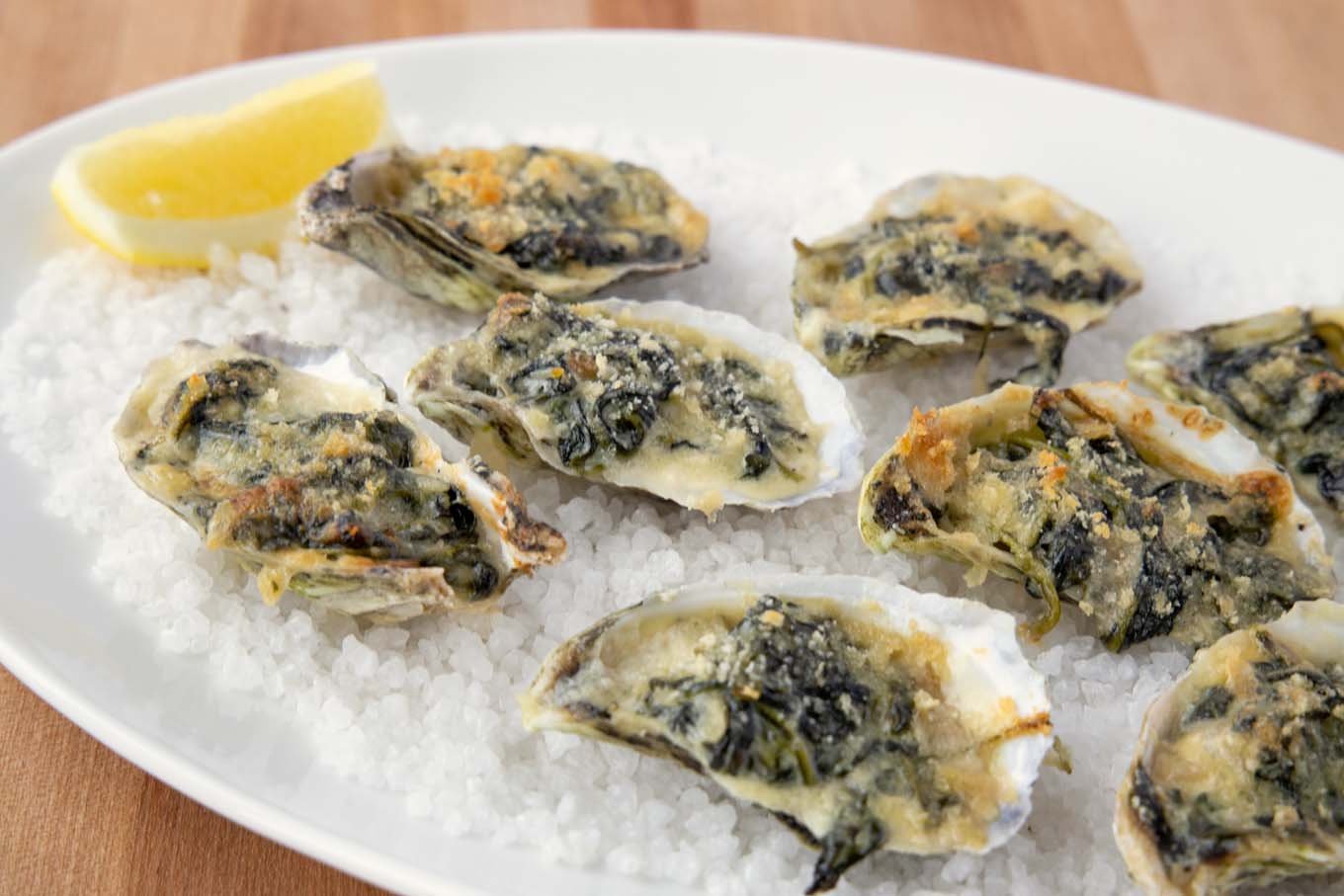 Click on this link for the Oysters Rockefeller Recipe.
Garlic Oysters
Garlic Oysters were another favorite at my Jersey Shore restaurant. You won't find this delicious seafood appetizer on many menu's but this restaurant classic is sure to be a welcome addition to your dinner table.
It's easy to make and I also share tips oh how to open oysters.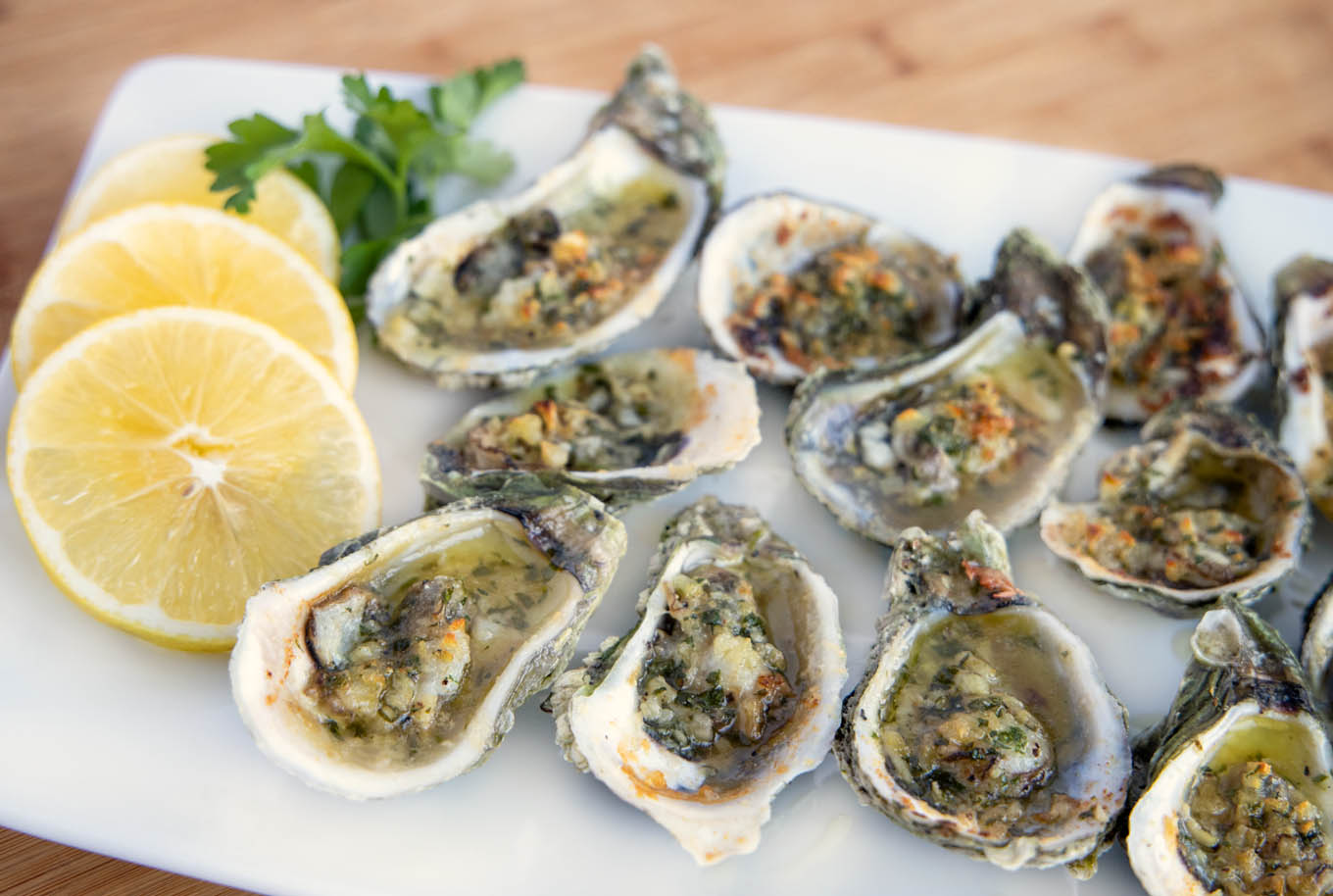 Click this link for my Garlic Oyster Recipe.
The Best Clam Appetizers
Clams Casino
Of all the seafood appetizers I offered on my restaurant menus over the years, Clams Casino would rank #1. It's definitely a Jersey Shore appetizer and one that has all but disappeared from menus over the years.
One bite of this amazing clam appetizer and you'll know why it was Jersey Shore favorite!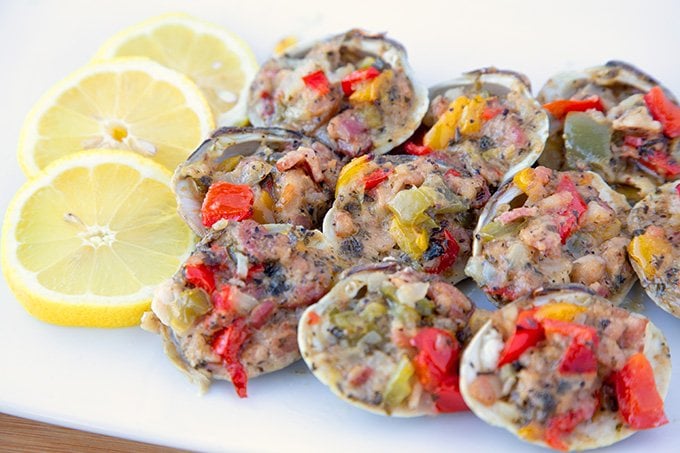 Stuffed with bacon, onions, bell peppers, and grated romano cheese in a seasoned butter sauce, clams casino is an appetizer you'll love to share with your friends.
Click this link for my Clam Casino Recipe.
Jersey Shore Deviled Clams
Another Jersey Shore favorite is Deviled Clams. They're a close cousin to Clams Casino, with the main difference being the amount of bread crumbs that are used to make the stuffing. Other than that and a little added heat (optional) the ingredients are just about identical.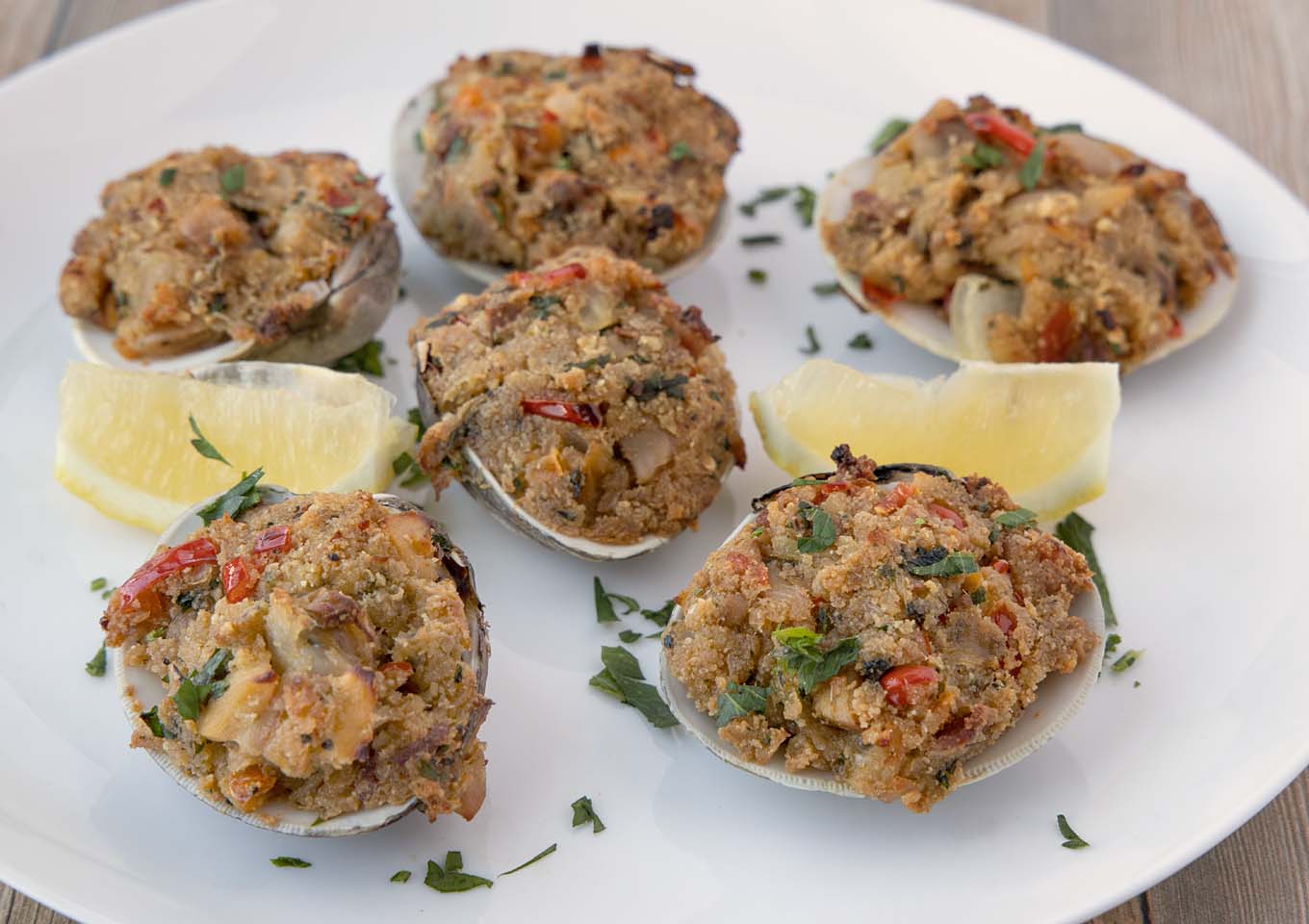 Click this link for my Deviled Clam Recipe.
Best Mussel Appetizers
Mussels in a White Wine Sauce
If you love seafood appetizers, my quick and easy mussels recipe will take your tastebuds on a delicious journey! Don't be intimidated by shellfish. This mussel recipe is so easy to make it almost cooks itself.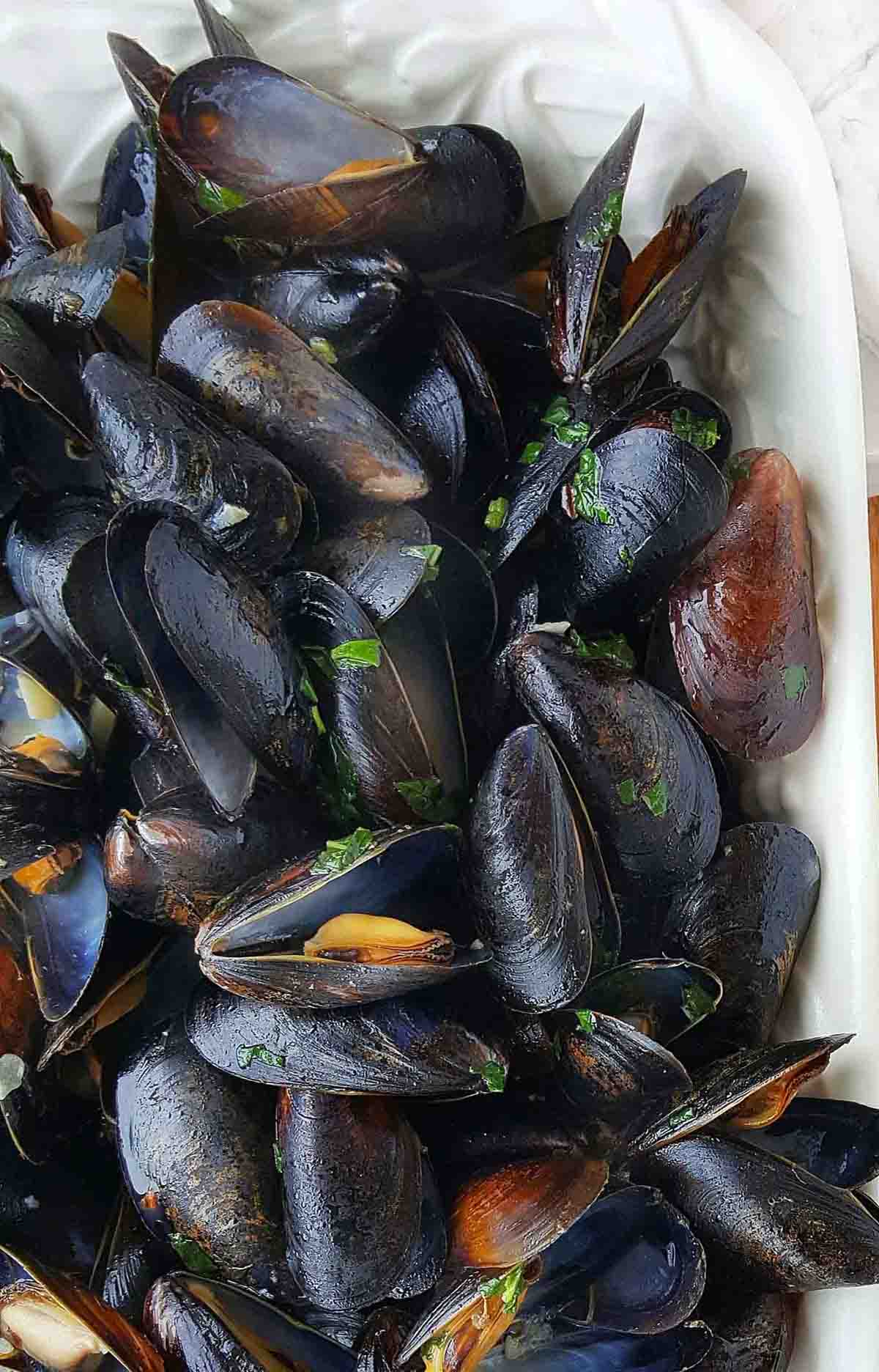 Click this link for my quick and easy Mussels Recipe.
New Zealand Mussels 5-Ways
Another favorite seafood appetizer is my New Zealand Mussels 5-Ways. My recipe lets you have fun with the toppings creating a delicious variety of flavors for your guests to enjoy.
This is a great game day appetizer or party appetizer. New Zealand mussels don't require any work, other than thawing them out. Add your favorite toppings and its a party!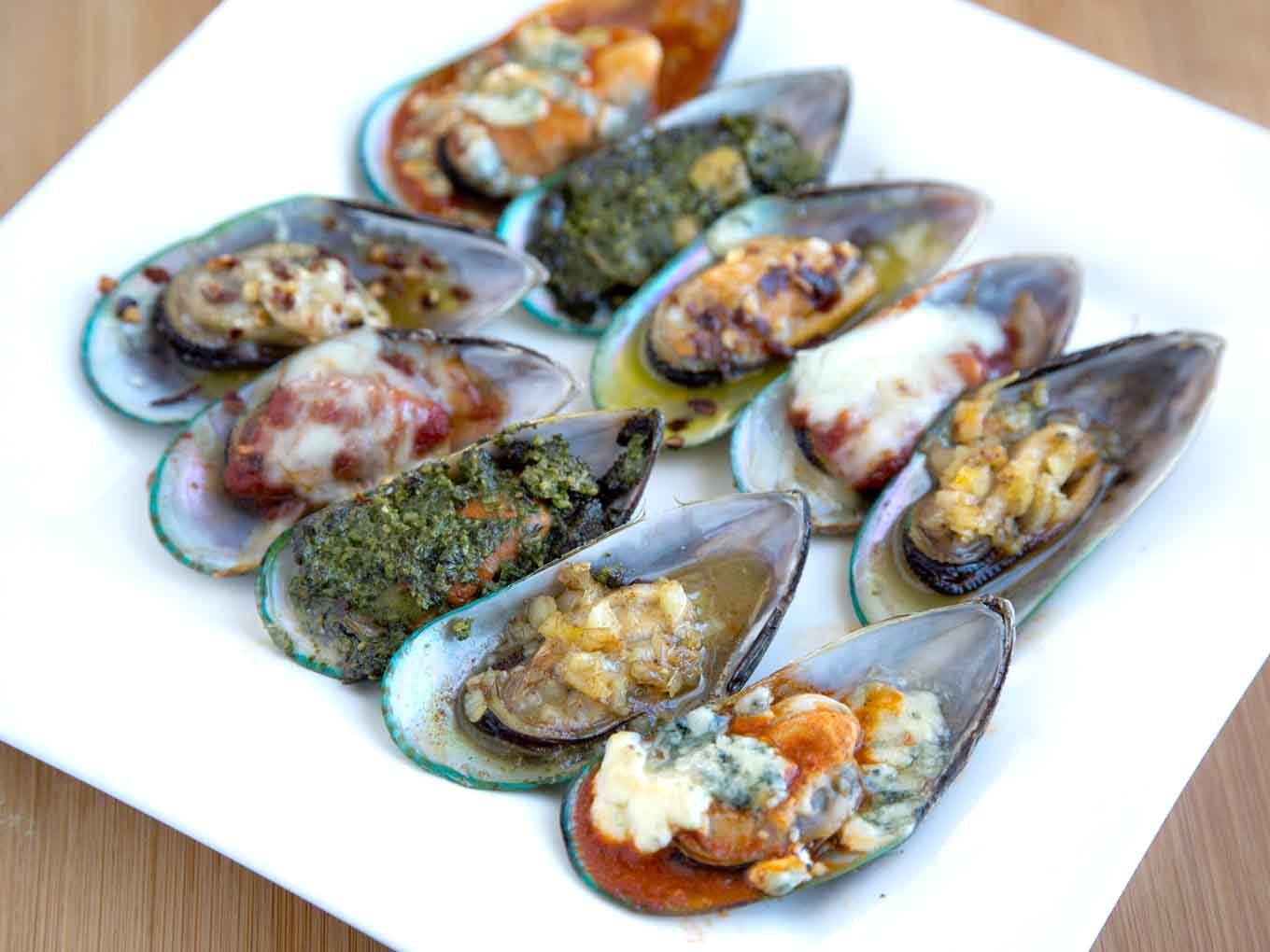 Click this link for my New Zealand Mussels 5-Ways Recipe.
Best Shrimp Appetizers
Shrimp Cocktail
When it comes to seafood appetizers, I don't think anything is ordered more often than Shrimp Cocktail.
And my classic version boasts big, plump, succulent, perfectly-cooked shrimp that are so easy to make that you'll never look at this appetizer the same way again.
I also share how to make restaurant style cocktail sauce.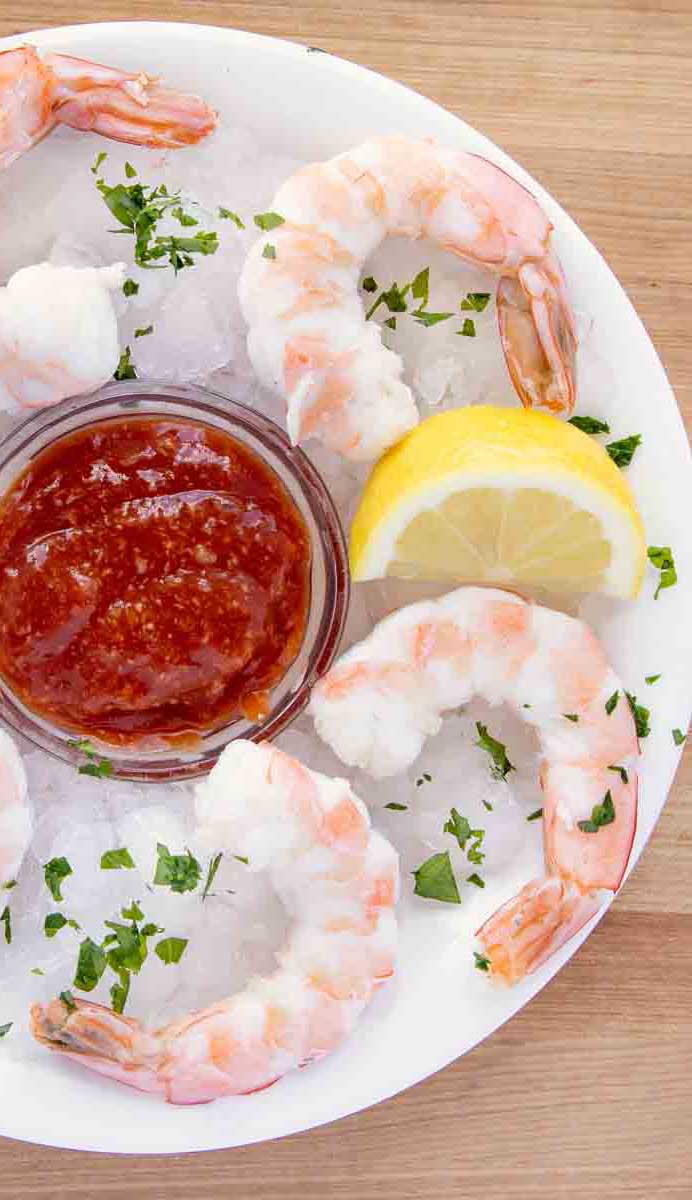 Click on this link for my Shrimp Cocktail Recipe.
Peel and Eat Shrimp
Peel and Eat Shrimp is one of my favorite appetizers to order when I'm at the shore. And it's one of the easiest appetizers I make at home for friends and family.
You'll be amazed how easy it is to make this seafood appetizer.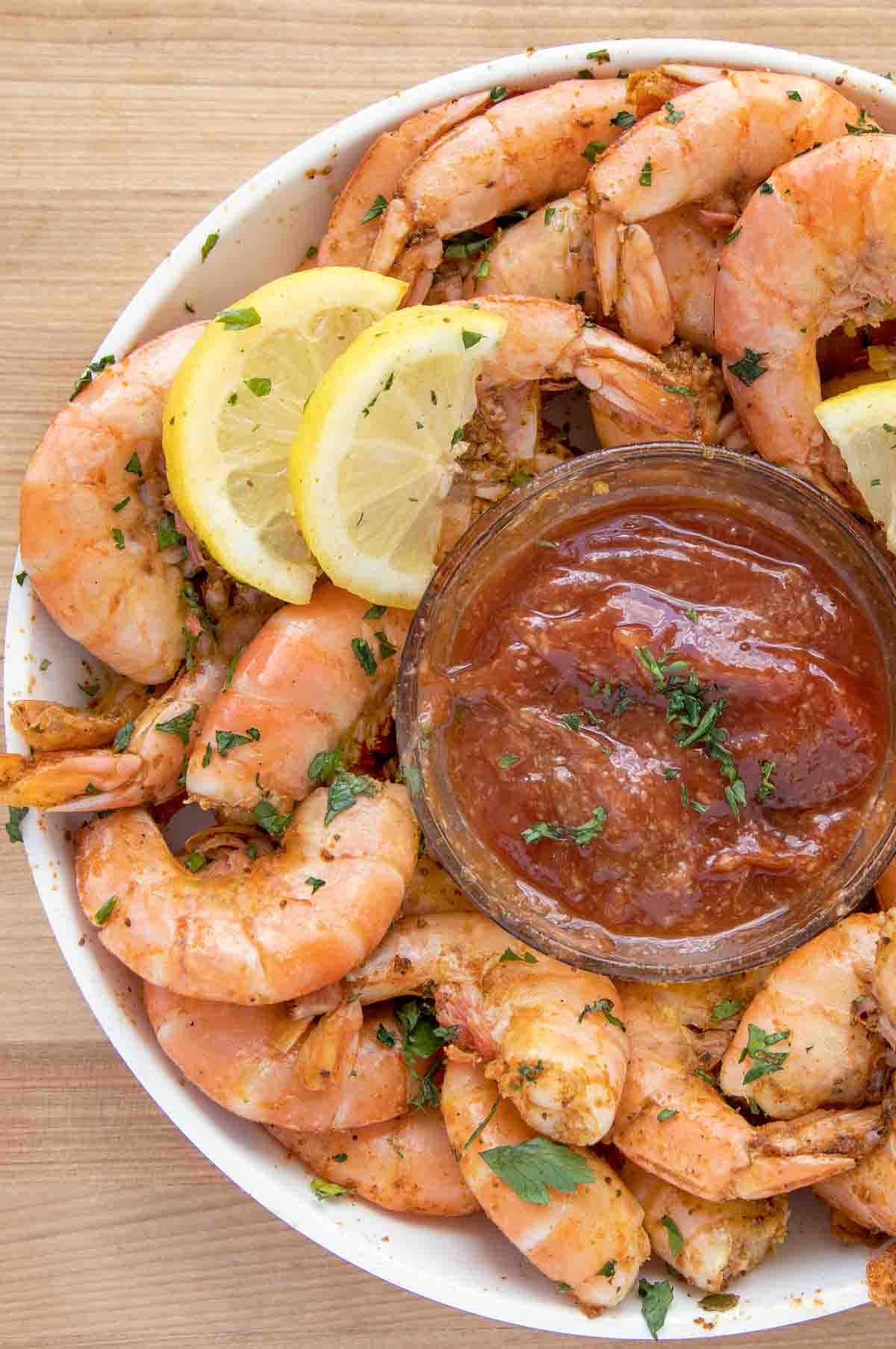 Click this link for my Peel and Eat Shrimp Recipe.
The Best Seafood Dips
Cheddar Lobster Dip
If you love warm dips my Cheddar Lobster Dip is going to become one of your favorite seafood appetizers.
Cheesy and creamy, loaded with lobster meat, this delicious appetizer will be the hit of your next get-together!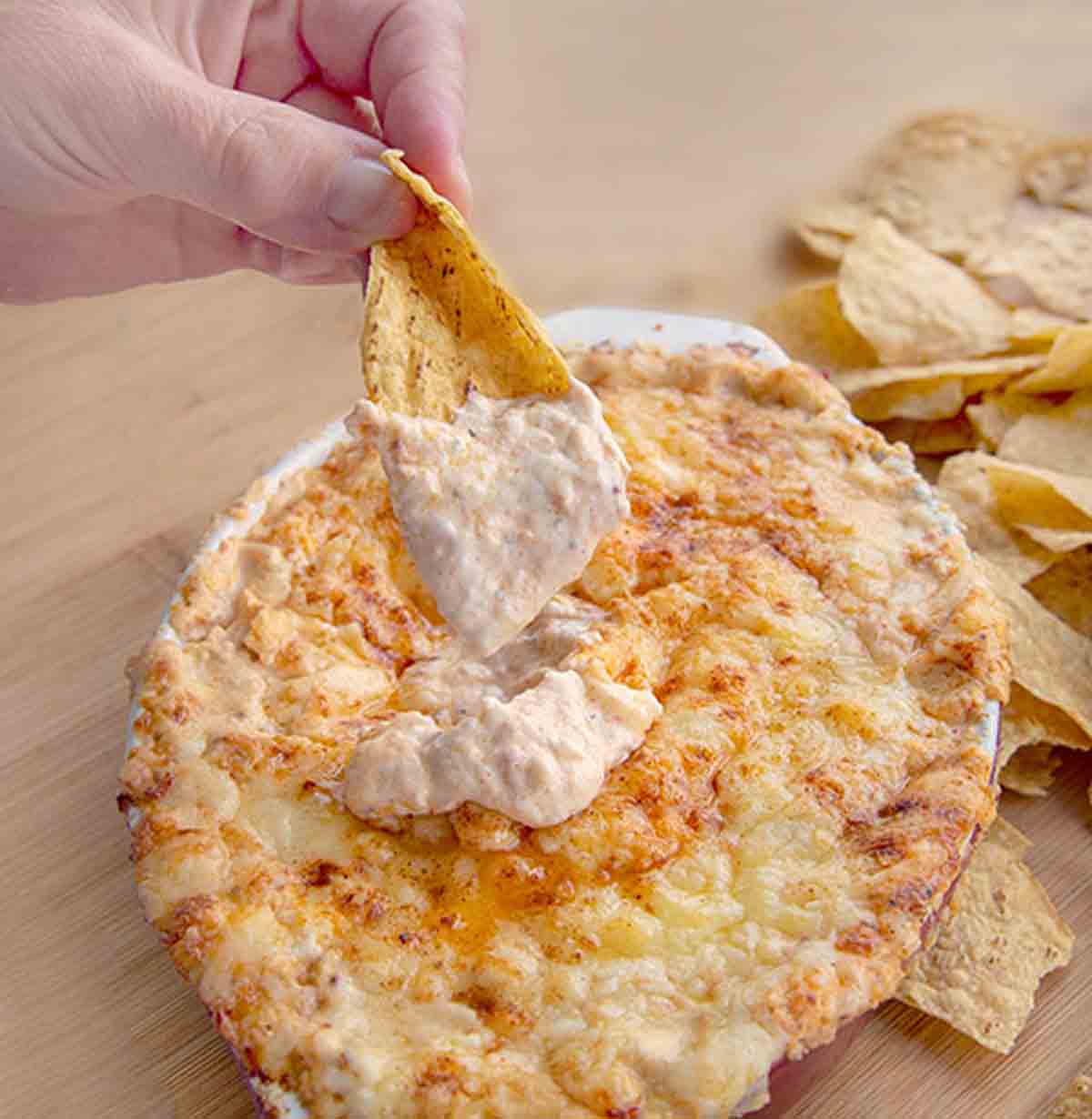 Click on this link for my Cheddar Lobster Dip Recipe.
Shrimp Scampi Dip
Cheesy, garlicky, and delicious, my Shrimp Scampi Dip is perfect for parties, game day or just to treat yourself to something special! This is one seafood appetizer that won't break the bank and is guaranteed to be a crowd-pleaser!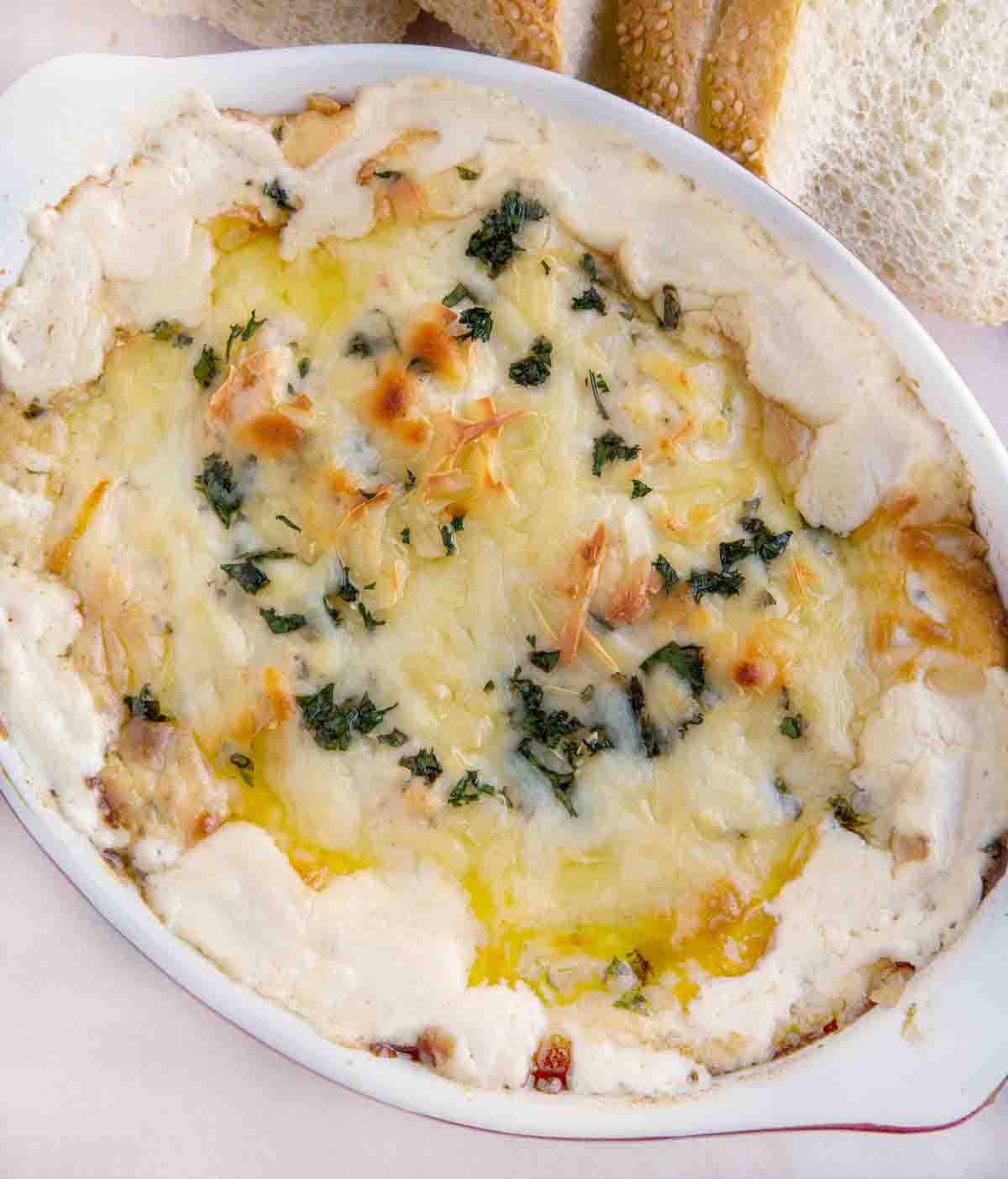 Click this link to get my Shrimp Scampi Dip Recipe.
More Shellfish Recipes You'll Love!