Hi, I'm Chef Dennis, and Welcome to my Culinary Journey! I am the writer, photographer, recipe developer, and creator of Ask Chef Dennis® and hope you'll enjoy my easy and delicious restaurant-style recipes & travel adventures.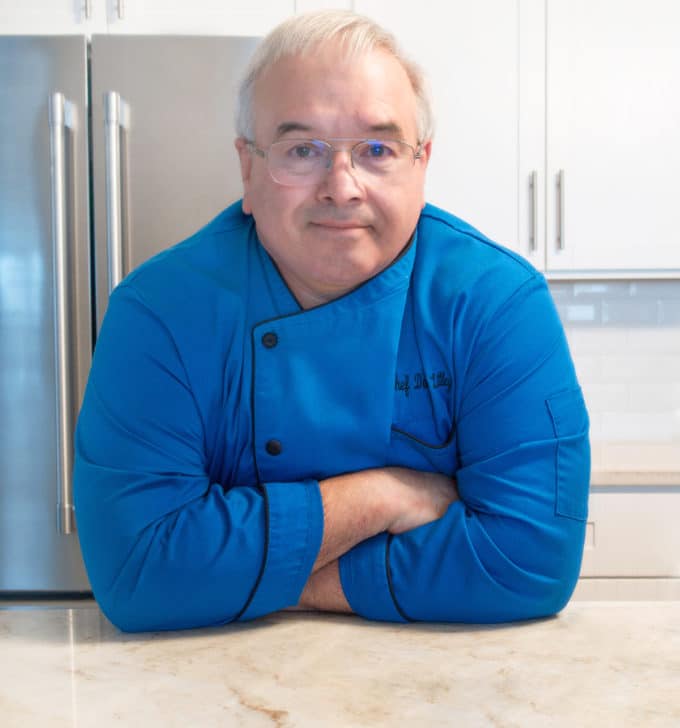 As a classically trained chef with 40+ years of experience in the kitchen, I share my time-tested recipes, knowledge, and chef tips to help you create easy-to-make restaurant-quality meals in your home kitchen.
WHAT YOU WILL FIND ON ASKCHEFDENNIS.COM
My goal is to help you understand that cooking delicious restaurant-style meals in your own home is not as difficult as you think.
I'm here to help you create deliciousness in your kitchen without taking hours to do so, or using difficult-to-find ingredients. After all, I don't have all day to spend in the kitchen why should I expect anyone else to?
The meals I help you create in your kitchen will bring smiles to your table and help you save money on dining out. And that's a win-win in my book!
The biggest plus to cooking at home is controlling your ingredients. You never have to worry about what the restaurants, fast food and takeout places use in the food they serve you.
PERSONALLY DEVELOPED RESTAURANT-STYLE RECIPES
All of the recipes on my blog are developed by me (unless otherwise noted) and have been created thanks to my years of experience as a professional chef. They are tested in my kitchen and 100% reliable. Including my world-famous Tiramisu Recipe with step-by-step instructions and images.
My recipes are authentic and ones I've used over my culinary career as a professional chef and when needed have been adapted to work in home kitchens. But honestly, it's not rocket science and cooking creatively as chefs do is all about understanding simple techniques and using the right ingredients.
I now work from home and with my busy schedule, I don't have time to spend hours in the kitchen and don't expect you to spend all your time cooking either. You'll find the majority of my dinner recipes take 30 minutes or less.
MORE ABOUT CHEF DENNIS
I am a classically trained chef and have worked in white tablecloth restaurants, executive dining and finally at the end of my career at an all-girls Catholic high school where I took school food to an entirely new level. After 3 years at the school, I created a Culinary Program that brought acclaim to the school and was used as a model for other schools around the country.
I started cooking at a very early age and have always enjoyed making people happy with the food I cook. My early inspiration was Graham Kerr, the Galloping Gourmet.
WHERE I'VE BEEN FEATURED!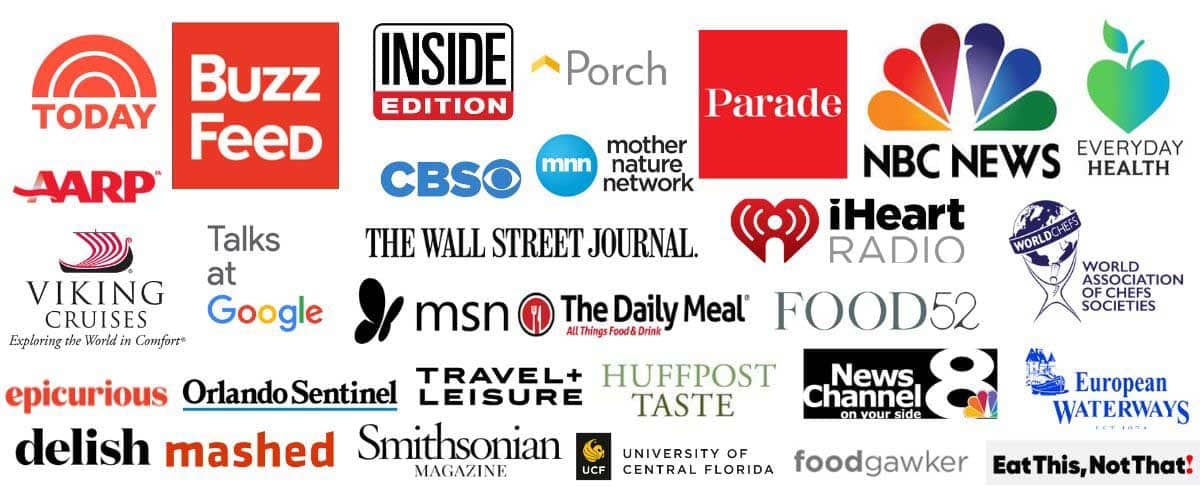 My Blog is Ranked by:
Podcasts Episodes I've been featured on:
Collaborate – Let's Work Together!
Established in 2009, AskChefDennis.com gets more than 9 million visitors per year from countries all over the world (88% US-based).
Home cooks, caterers and restauranteurs view A Culinary Journey with Chef Dennis as a place to go for trusted recipes and ideas for everyday dinners, desserts and every type of deliciousness you can imagine.
With a strong subscribership and more than 1 million social subscribers, Ask Chef Dennis is a well-known and respected entity within the realm of recipe websites. Dennis often partners with well-loved as well as new brands to create recipes, blog posts and social posts that gain maximum exposure to highlight brands to his audience.
Contact – Let's Chat!
Get in touch today (email Dennis at dennis@askchefdennis.com or through the contact form) to ask a question about a recipe, request his media kit, or discuss a collaboration.
You can also check out Ask Chef Dennis on Facebook, Instagram, Twitter, Pinterest, Youtube, or LinkedIn.
Click on this link to Subscribe to my Blog and never miss my latest posts: