I love homemade coleslaw, the crunchy texture of the creamy coleslaw makes it my favorite anytime salad. I promise after tasting this American Classic this will be your go-to coleslaw recipe.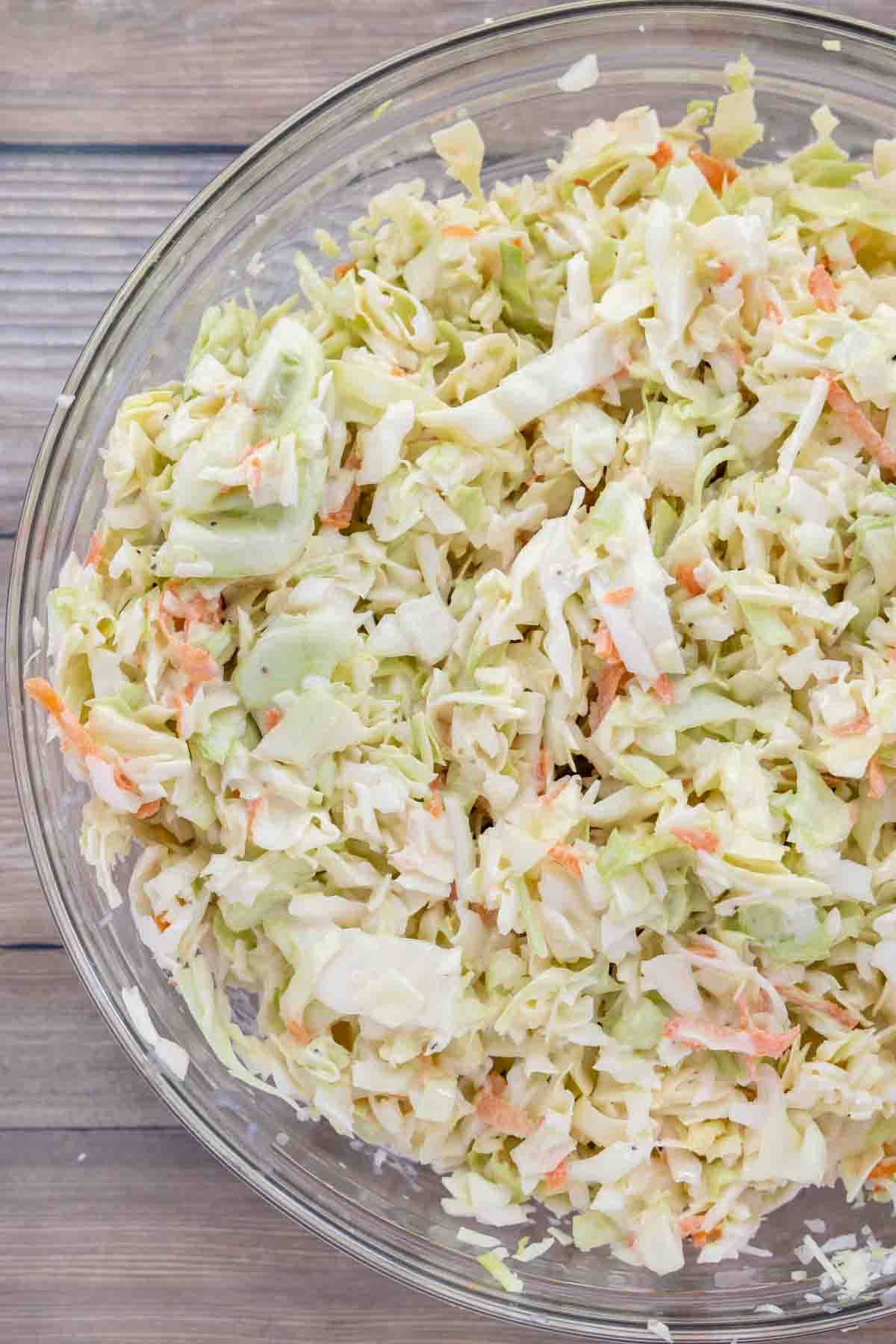 My Easy Coleslaw Recipe, can be made in 10- 15 minutes, and It's the perfect side dish for all of your barbecue dishes.
I always serve it with BBQ Baby Back Ribs and my world-famous Buffalo Style Chicken Wings.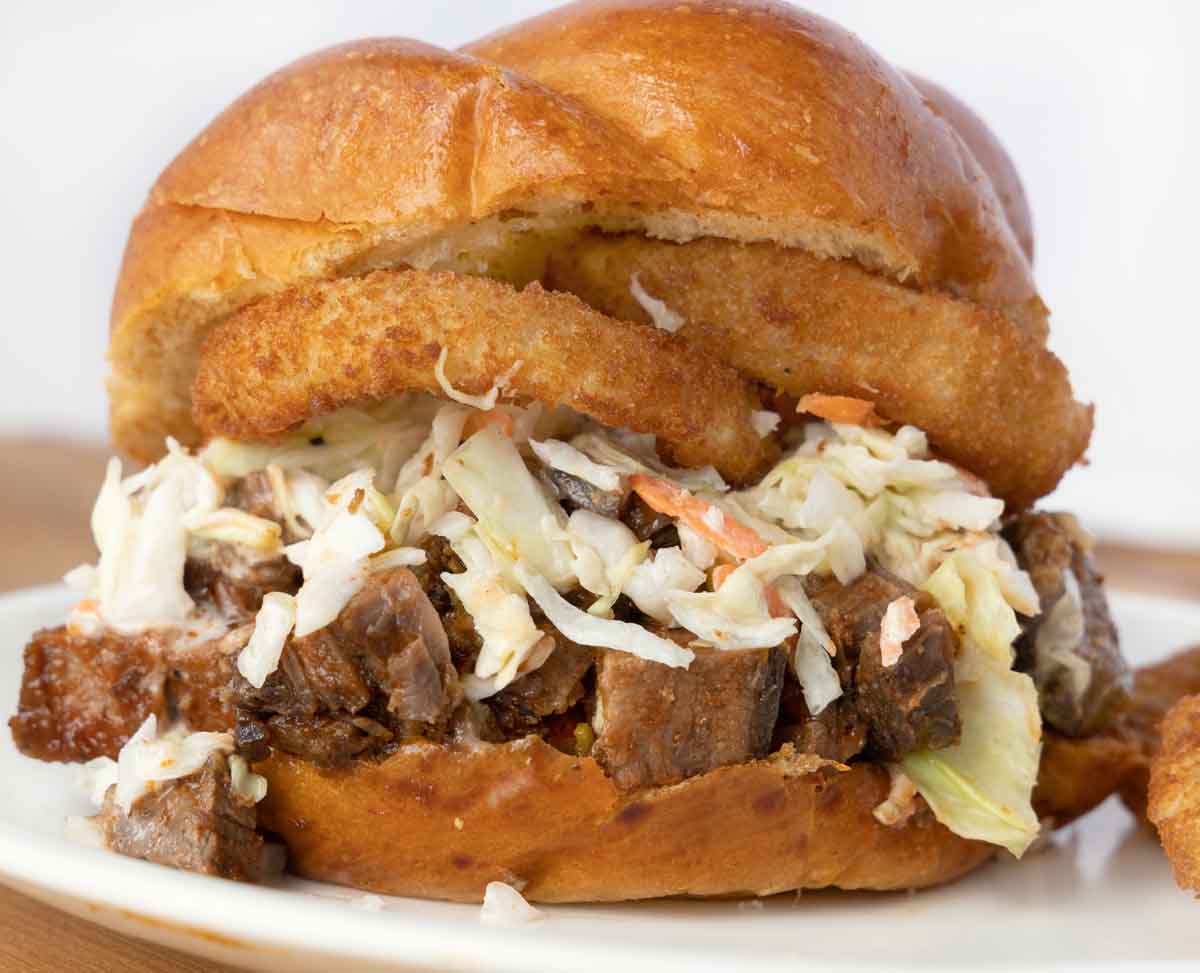 My homemade coleslaw goes great on sandwiches (or with sandwiches), and my BBQ Beef Brisket is a delicious example! It's great with pulled pork and a topping for tacos.
Looking for a dish to bring to a summer potluck? You can't go wrong with my cole slaw, it goes with everything!
Ingredients for my Coleslaw Recipe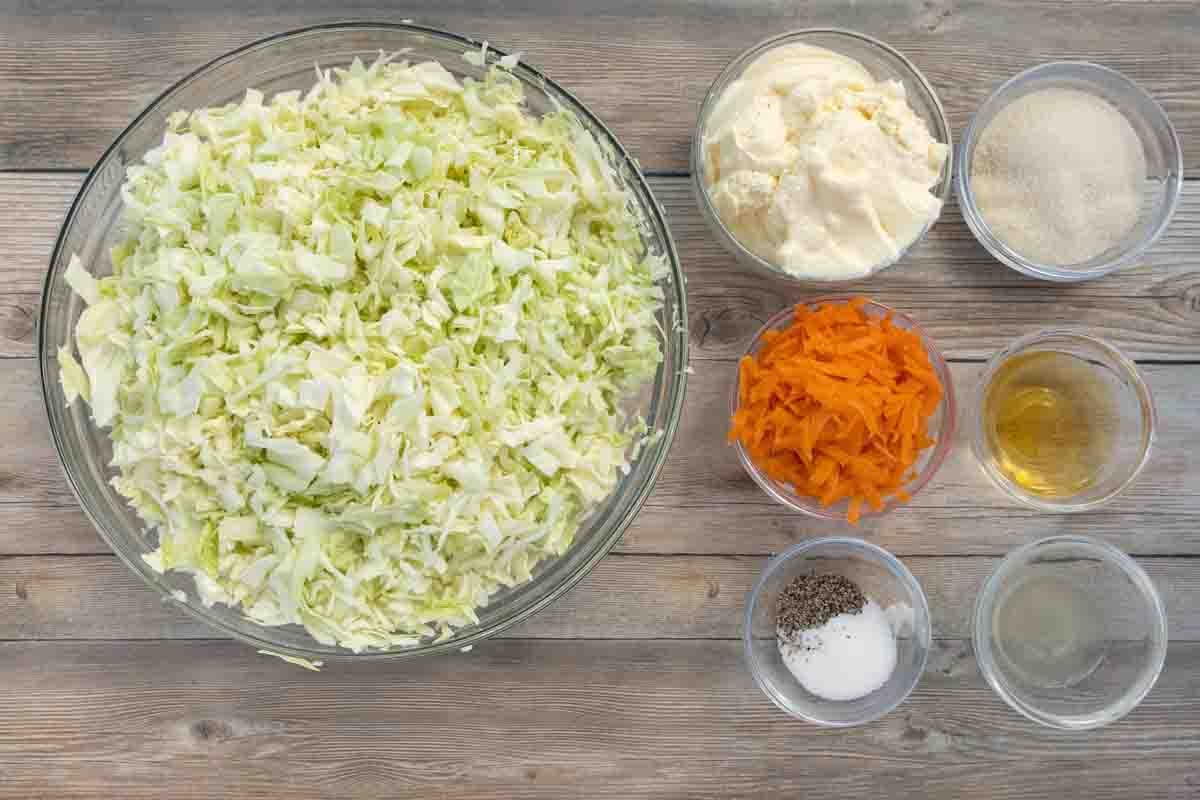 Let's start by gathering the ingredients we need to make my Coleslaw Recipe. In Chef Speak, this is called the "Mise en Place," which translates to "Everything in its Place."
Not only does setting up your ingredients ahead of time speed up the cooking process, it also helps ensure you have everything you need to make the dish.
Basic Ingredients
green cabbage
carrot
mayonnaise
apple cider vinegar
sugar (I use raw cane sugar)
fresh lemon juice
salt and black pepper
You'll find some recipes include celery seed or celery salt, but I've never enjoyed the flavor of that seasoning. If you want a more colorful coleslaw, add some shredded purple cabbage to the mixture.
How do I prepare the cabbage?
The first step is using a sharp knife carefully cut the head of the cabbage in half. Then remove the core and any of the thicker white parts of the cabbage
You can use a food processor with a shred attachment or slicing blade to cut make short work of the cabbage. If you slice the cabbage by hand or with the food processor it will still need to be chopped. How much is your decision. I like to chop it fairly small, but you can leave the pieces of cabbage up to about an inch if you like.
My favorite way to prepare the cabbage is with a box grater, making the pieces very small and tender.
How to make coleslaw dressing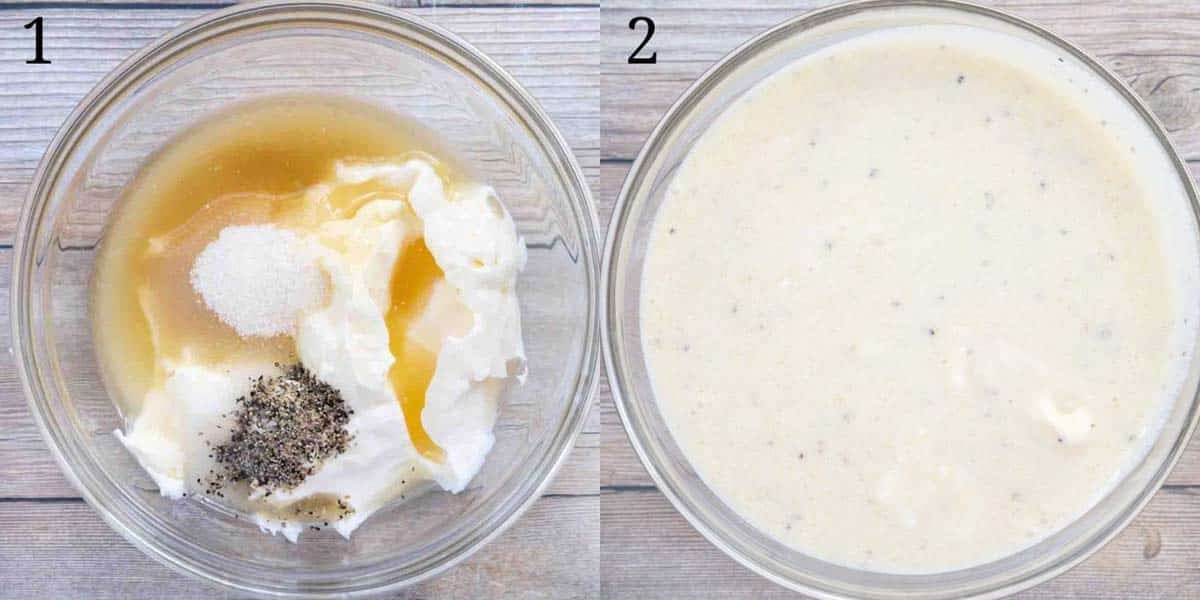 Add one cup of mayonnaise, sugar, vinegar, lemon juice, salt, and pepper to a medium bowl.
Combine the ingredients mixing until smooth and creamy. *Refrigerate until needed.
This mayonnaise dressing can be made with light mayonnaise, and I have seen some recipes add sour cream to the dressing, but it's not necessary.
How to make my Coleslaw Recipe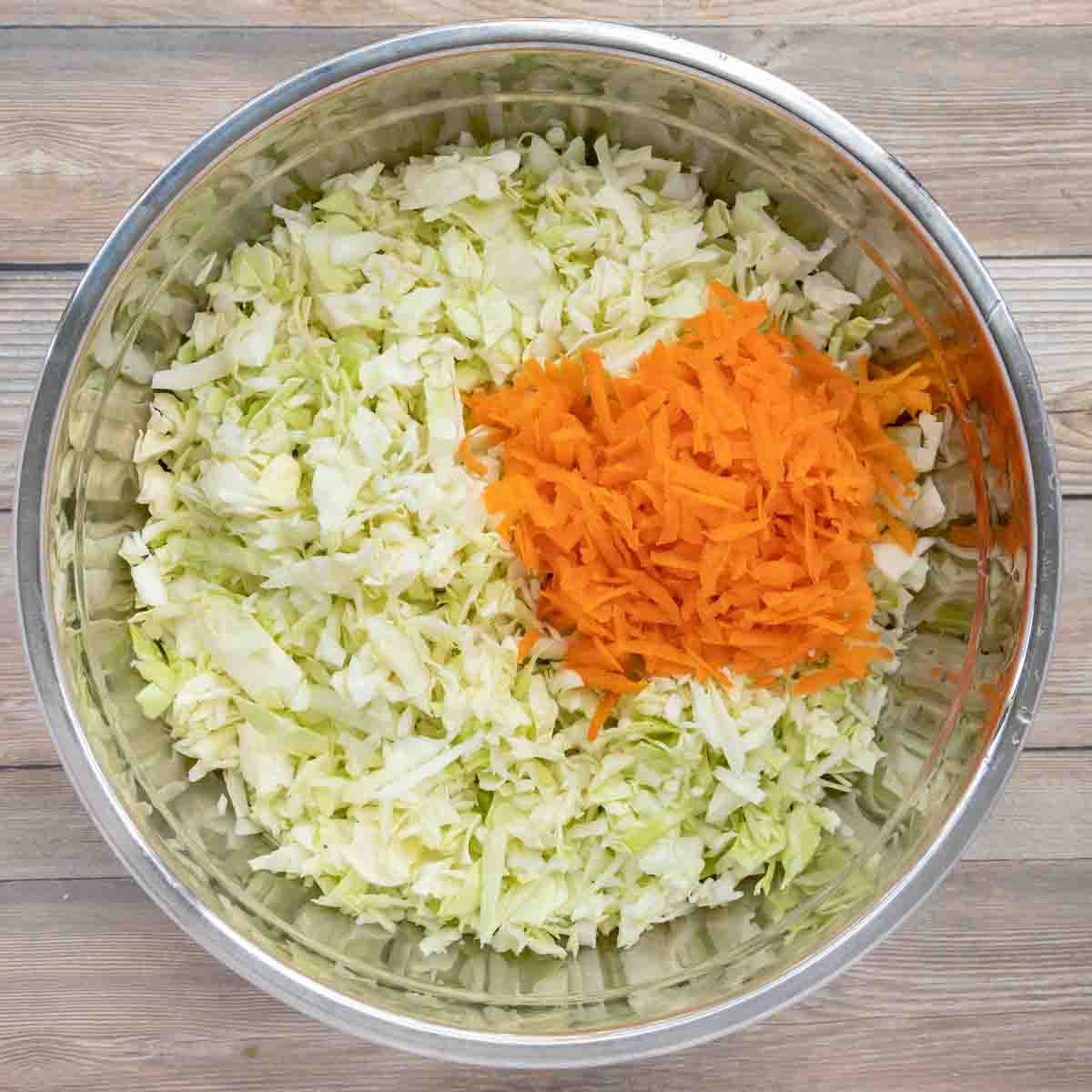 Add the shredded carrots to a large bowl with the chopped cabbage.
*You can use precut cabbage or coleslaw mix at your grocery store, but fresh shredded cabbage is so much better.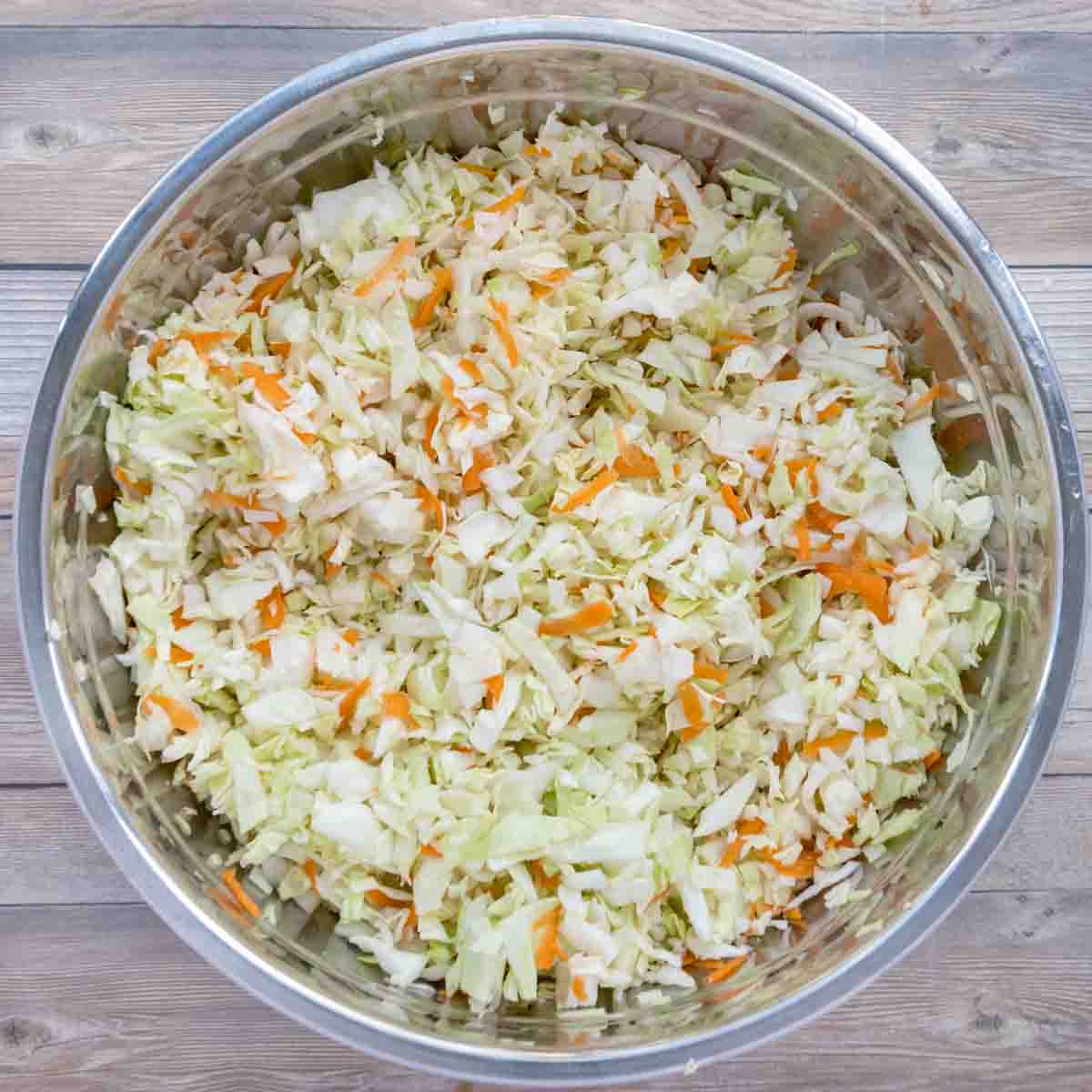 Mix the carrots into the chopped cabbage.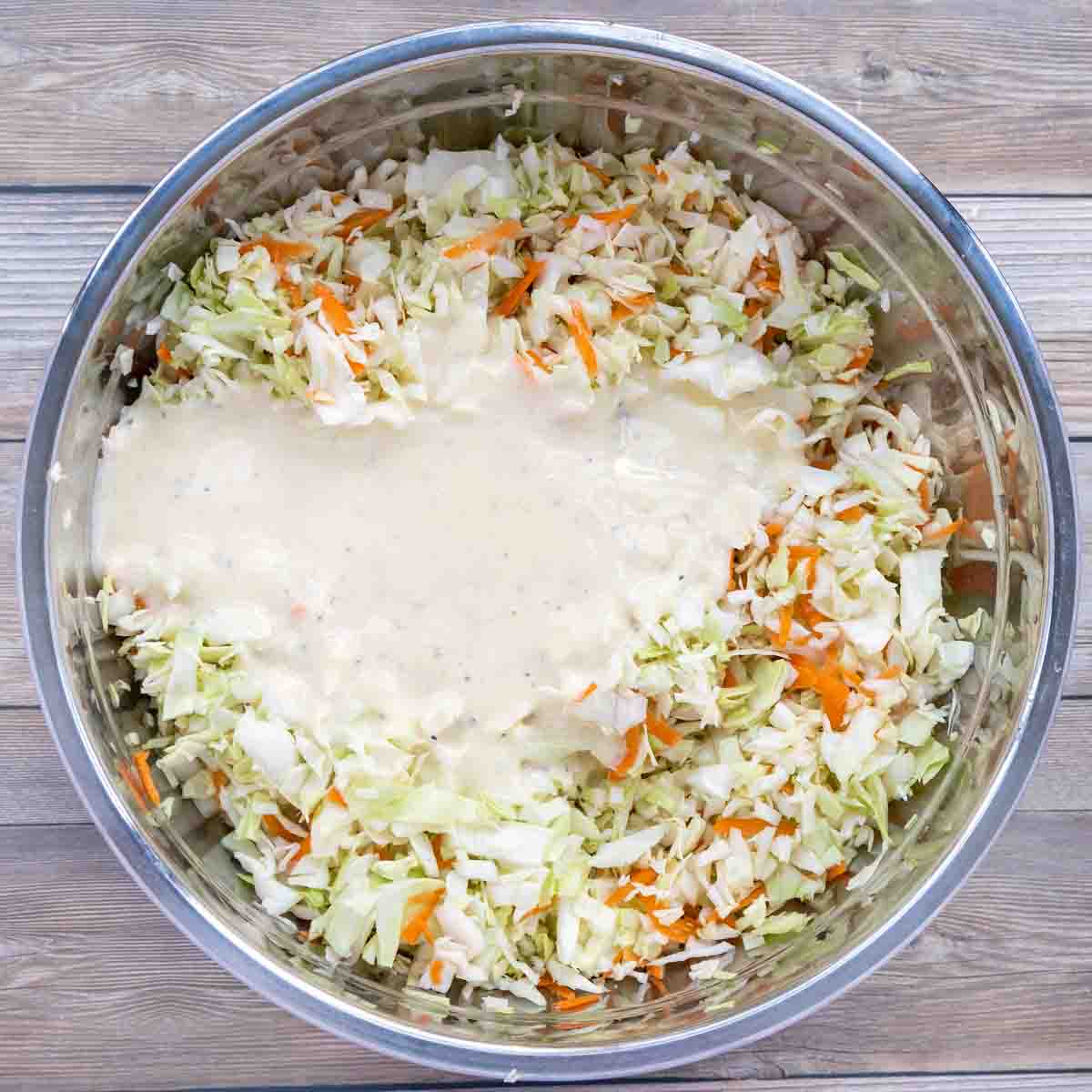 Add the coleslaw dressing to the cabbage mixture.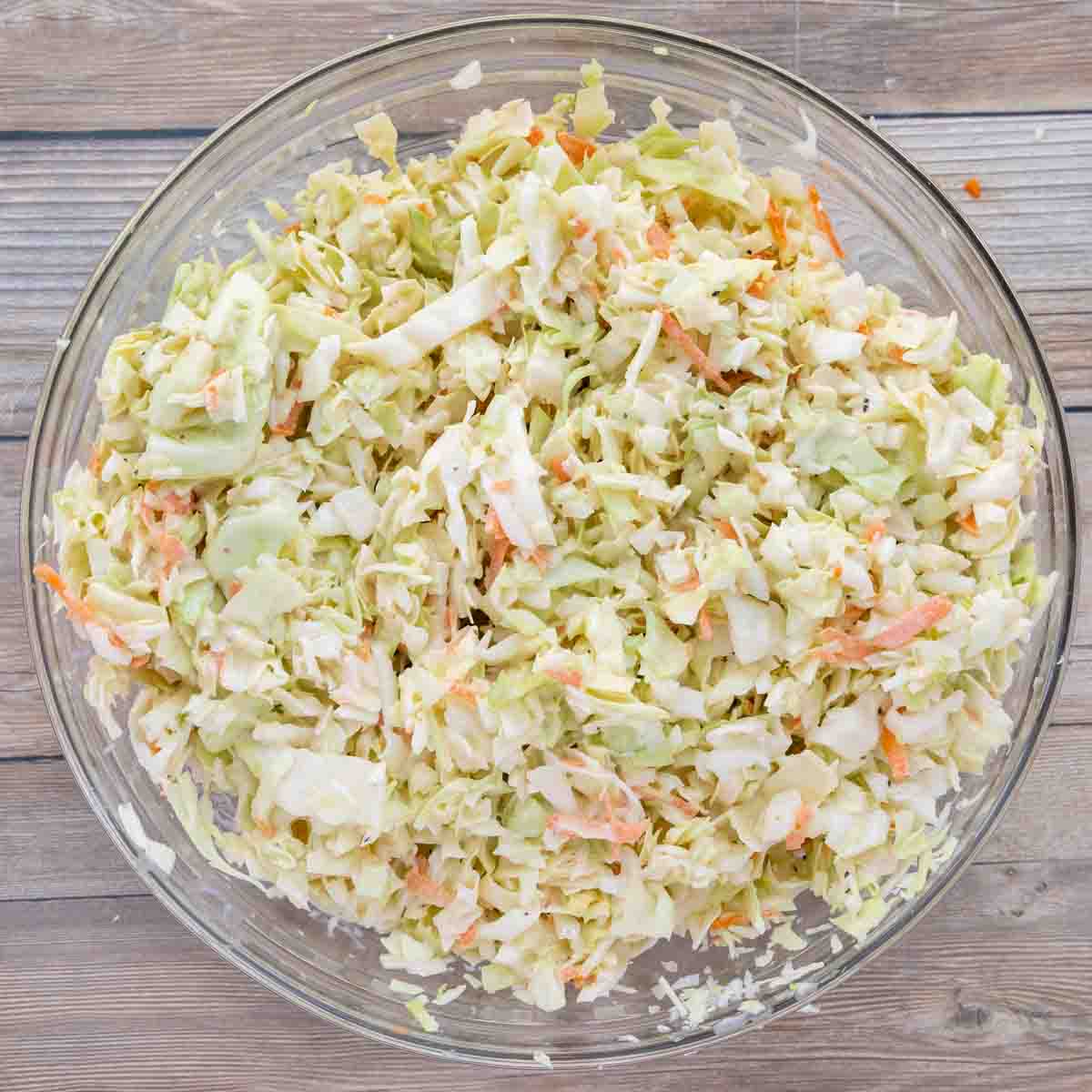 Mix the slaw dressing into the cabbage mixture. Make sure that all of the cabbage mixture has been thoroughly coated. Cover and refrigerate for at least 4 hours.
The cabbage can be a little tough, so letting it marinate in the slaw dressing overnight will help soften the cabbage and improve its overall flavor. The cole slaw can be made up to 2 days ahead of time.
After one bite, I'm sure you'll agree this is the best coleslaw recipe, and you won't be buying store-bought coleslaw anymore.
Recipe FAQ's
Should I buy precut cabbage or coleslaw mix?
This is a personal decision. It takes all the work out of making cole slaw, but you will sacrifice a little flavor with any precut lettuce or cabbage. There are preservatives added and I can always notice the lingering flavor. But they do work well when you're pressed for time and still a much better option than buying grocery store salads.
Do I have to let cole slaw sit before using?
The short answer is no, but it really needs time to marinate in the flavors and soften the cabbage. Letting cole slaw sit for 2-4 hours will help the flavor and texture. If you can make it the day before it will be even better.
More Recipes You'll Love!