What are you serving for the holidays? How about my Shrimp Scampi dip? It's easy to make and will wow your friends and family!
There's something magical about a hot dip. It's something we never make at home and save for those special occasions out at our favorite restaurants. Why is that? If you think it's too hard to make or takes too much time, have I got news for you.
My Shrimp Scampi Dip is not only easy to make but so cheesy and delicious, you're guests will be begging for the recipe!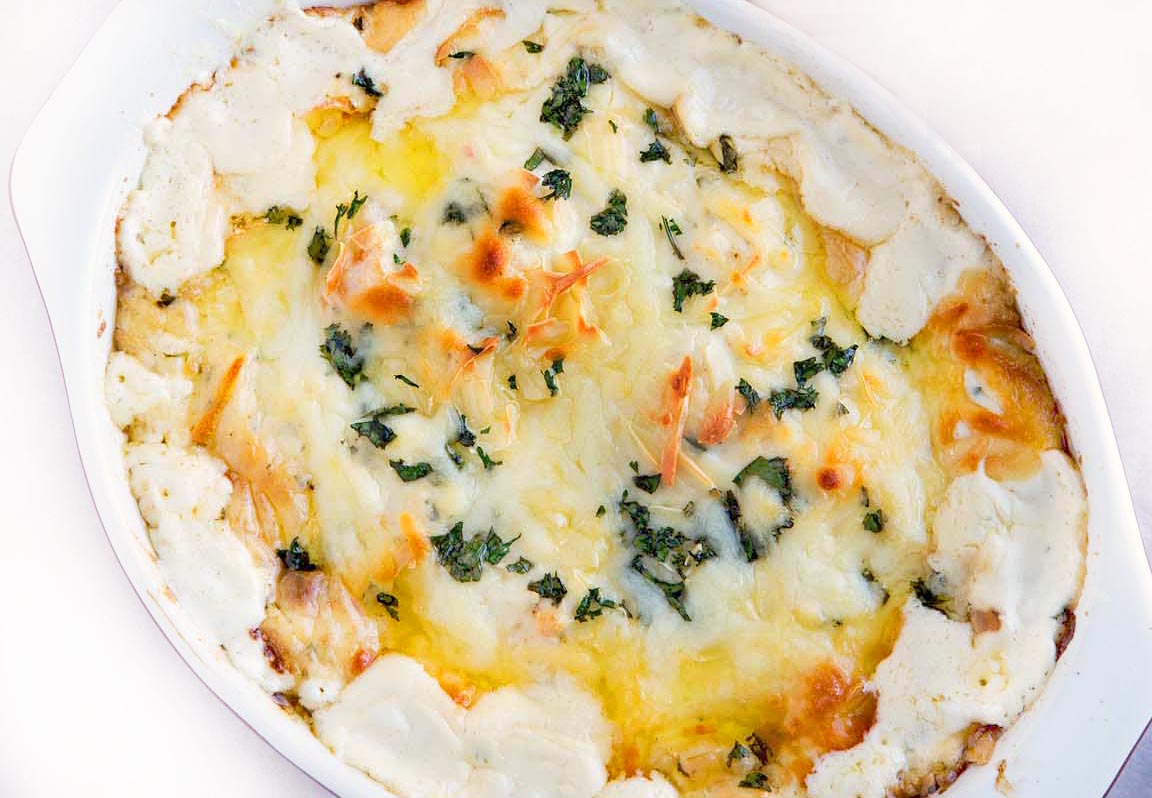 If you'd like to kick things up a notch at your next tailgate party, this would be a great way to get everyone's attention. I mean everybody loves dips and who doesn't love cheese and shrimp?
If you love this dip, make sure to try my Maryland Hot Crab Dip.
Ingredients to make Shrimp Scampi Dip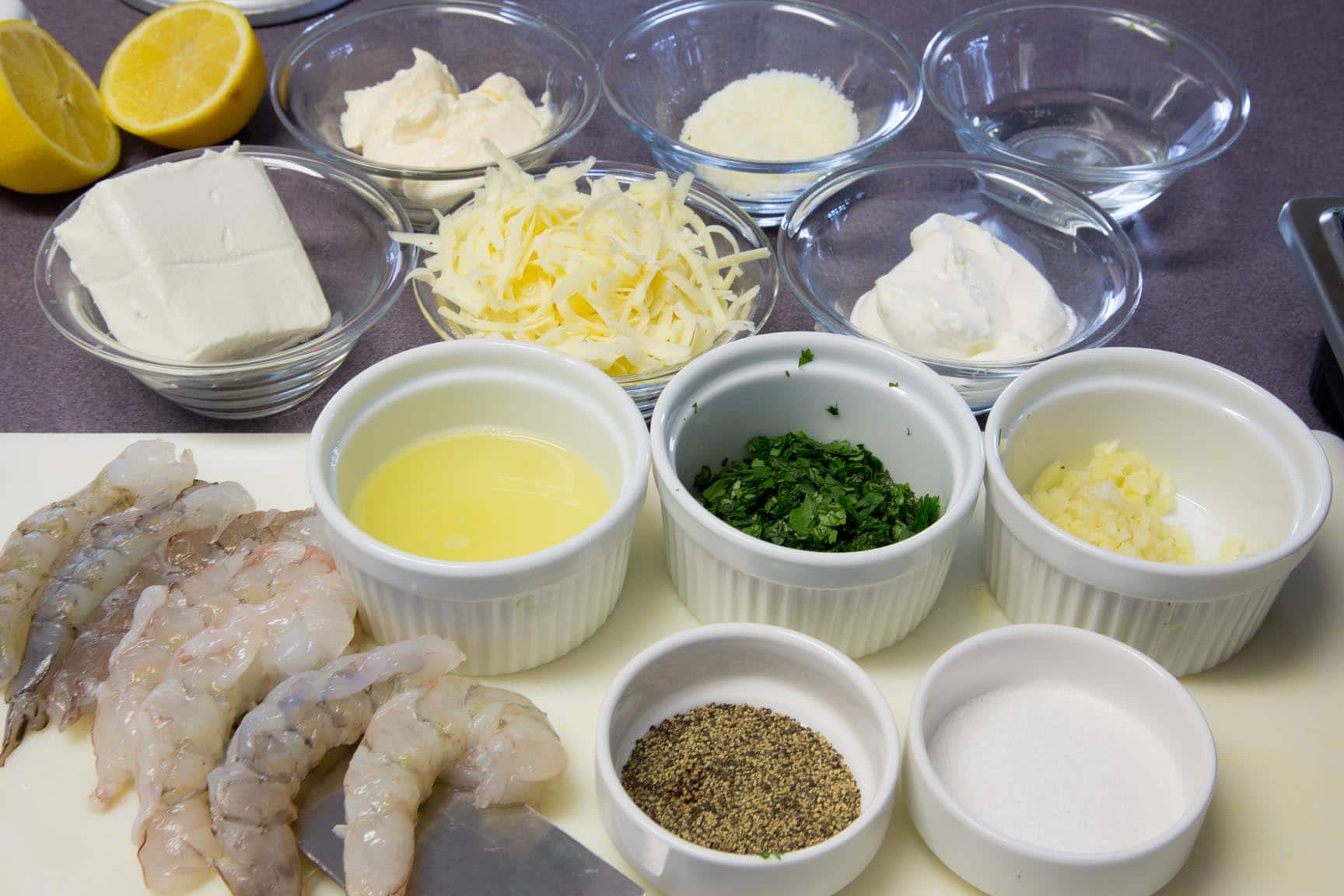 Let's start by gathering the ingredients we need to make Shrimp Scampi Dip. In Chef Speak this is called the "Mise en Place" which translates to "Everything in its Place".
Not only does setting your ingredients up ahead of time speed up the cooking process, it also helps ensure you have everything you need to make the dish.
It's really easy to vary the dip by swapping out the type of cheese you use or the star of the dip. Try using crab, lobster, or your favorite roasted vegetable.
This is a very versatile dip and will be your go-to appetizer for entertaining. Just remember to have enough on hand. Your guests are going to love it!
Serve up this delicious dip with your favorite bread, crackers, or flatbread.
More Dip Recipes You'll Love!