When it comes to All-American dishes, nothing beats a Classic Meatloaf recipe. And I'm sure you'll agree after one bite that this is the best meatloaf recipe you've ever tried!
My traditional meatloaf recipe is made with lean ground beef, seasonings, onions, Worcestershire sauce, and other pantry staples. When this Classic Meatloaf has finished baking, my easy-to-make zesty glaze takes it to a new level of deliciousness. The glaze enhances the flavor and elevates the dish.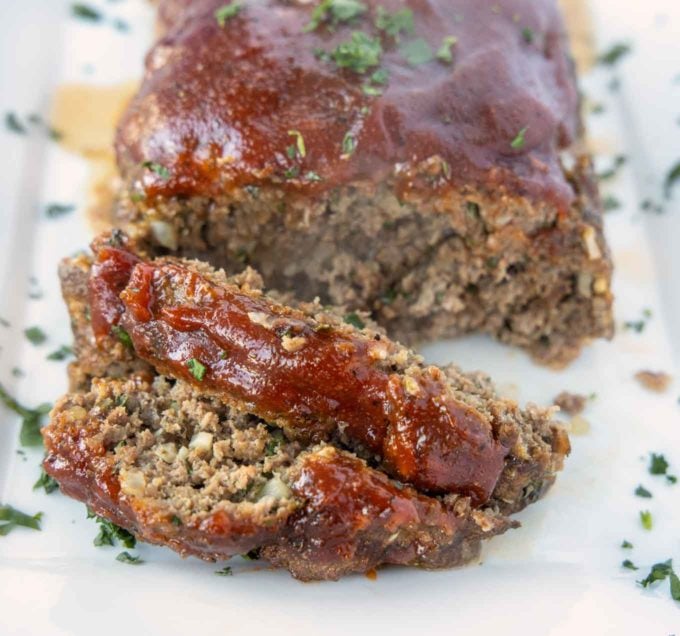 This meatloaf is something the whole family will love, and it can be prepared in advance. That way, you can just pop it in the oven after a long day at work or home.
If you're looking for a non-traditional meatloaf recipe, my Spicy Meatloaf is sure to please.
Ingredients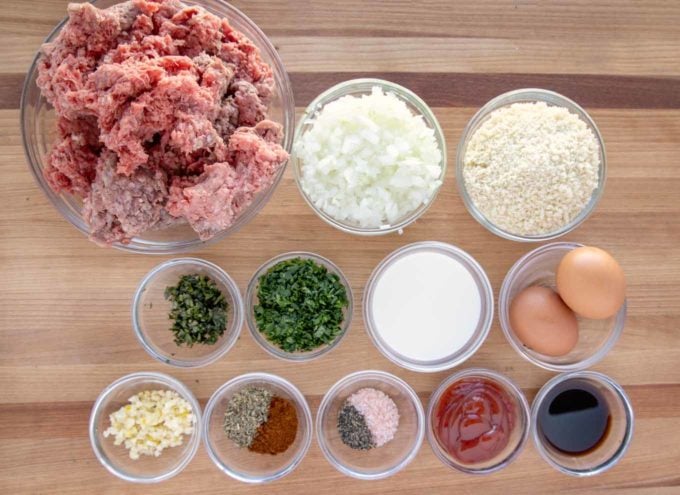 Let's start by gathering the ingredients we need to make my Classic Meatloaf. In Chef Speak, this is called the "Mise en Place," which translates to "Everything in its Place."
Setting up ingredients ahead of time speeds up the cooking process. It also helps make sure you have all the necessary ingredients for the dish.
Do I have to use chopped onions and garlic in my Meatloaf?
No, you don't. If you don't like fresh onions or garlic, you can substitute them with granulated versions. This is something I do when making meatloaf for my wife. Use one tablespoon of granulated onion and one teaspoon of garlic instead of the fresh. Or leave them out and use your favorite seasonings.
How Do I Make the Best Meatloaf?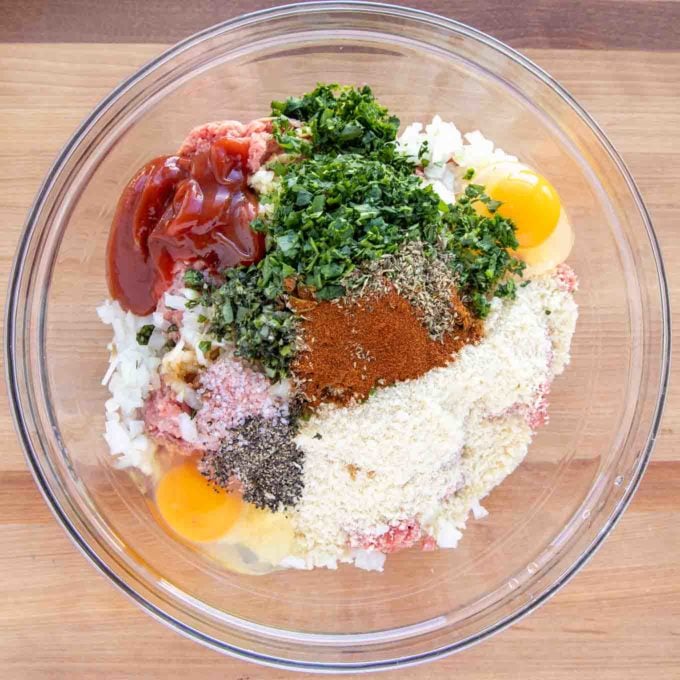 In a large bowl, add the ground beef, garlic, onion, bread crumbs, milk, eggs, ketchup, Worcestershire sauce, and seasonings.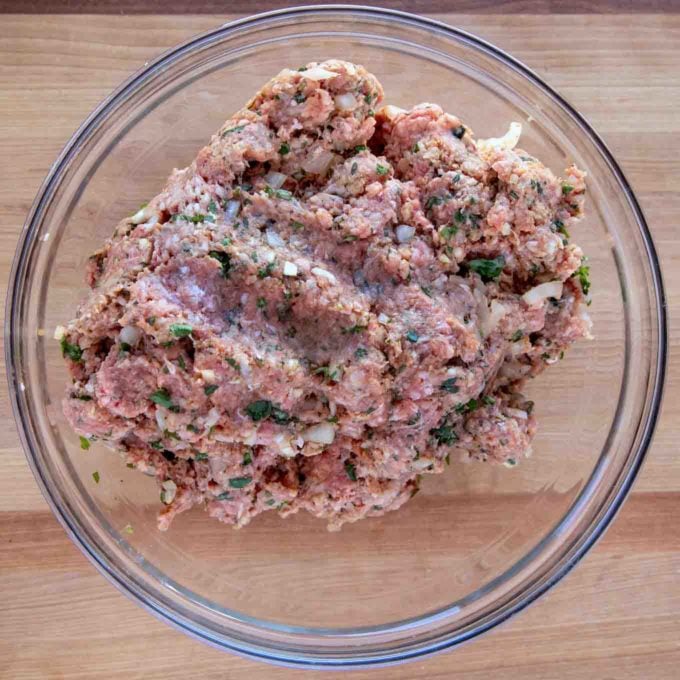 Mix the ingredients until blended. Refrigerate the meat mixture for 30-60 minutes. You may also refrigerate it overnight to let the meatloaf mixture set up. Make sure to cover the meatloaf mixture with plastic wrap.
*If you're pressed for time, it can be used right away.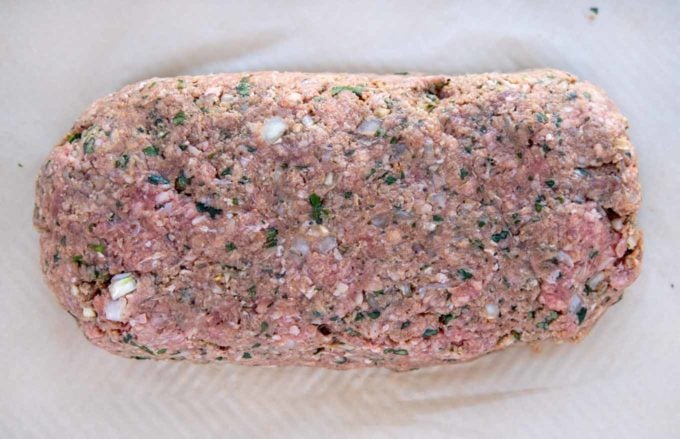 Shape the meat into a loaf. Place it on a parchment-lined baking dish, rimmed baking sheet, or sheet pan. Bake in the 350-degree F. oven for 45 minutes.
Ingredients to make the glaze?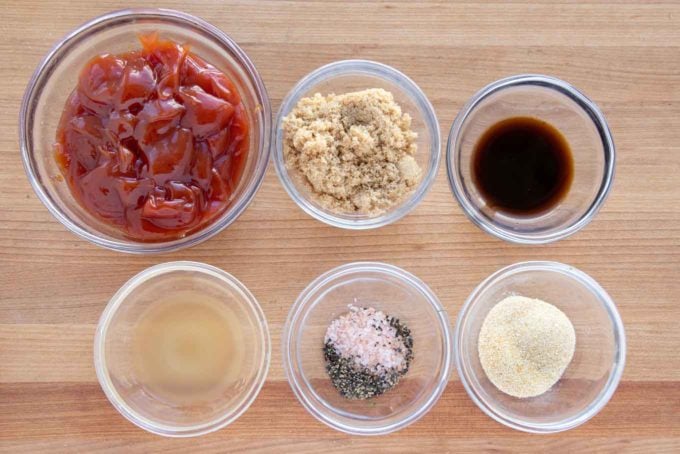 Making the glaze only requires a few simple ingredients and can easily be adjusted using your favorite seasonings, type of vinegar, and sweetener.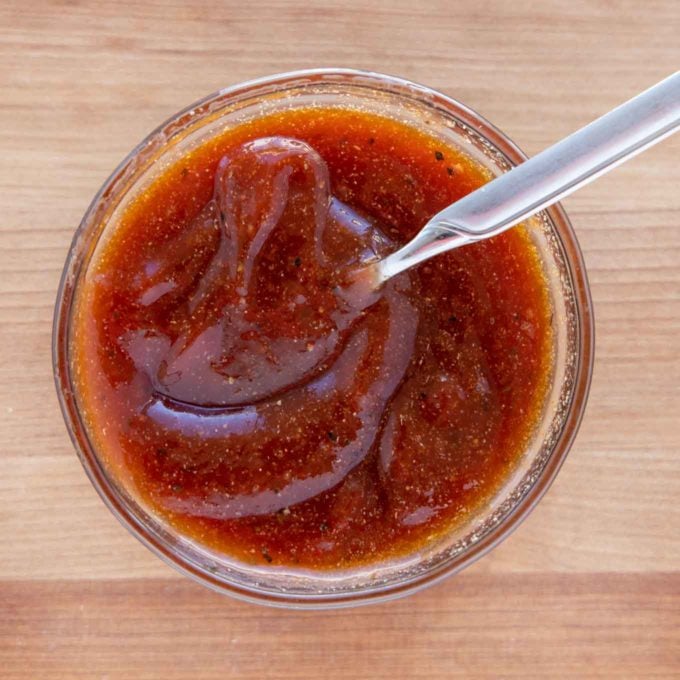 While the meatloaf is baking, mix the ingredients for the glaze in a small bowl, making sure it's well blended.
I used these ingredients to make my meatloaf glaze
ketchup
cider vinegar
brown sugar
garlic powder
onion powder
sea salt
black pepper
After 45 minutes, remove the meatloaf from the oven and spoon the glaze over the top of the meatloaf. Then place the meatloaf back into the oven.
Raise the oven temperature to 400 degrees. Bake for 15 more minutes. Check the internal temperature of the meatloaf. It should be 165 degrees F.
This is the instant-read meat thermometer that I use.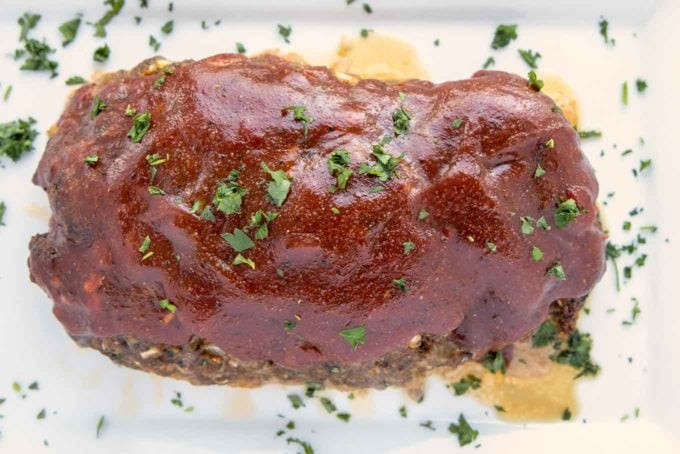 Allow the meatloaf to cool for 5 minutes before slicing, and serve it with your favorite sides.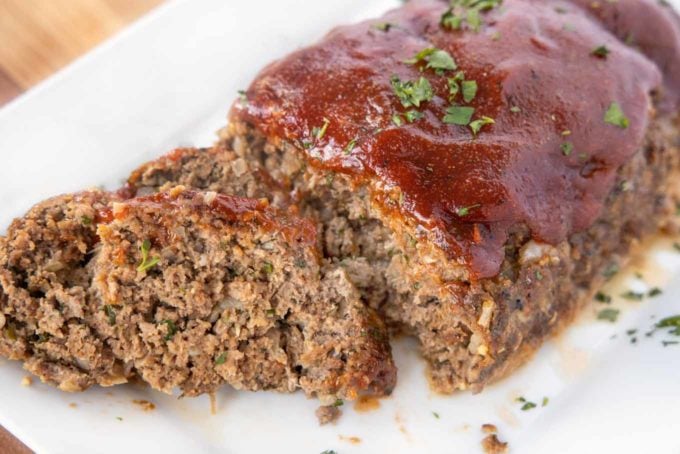 My classic meatloaf comes as close to perfection as possible, and after one bite, I know you'll agree this is the best meatloaf recipe you've ever made.
If you have any leftovers, they make a delicious meatloaf sandwich the next day.
More Delicious Diner Style Recipes!