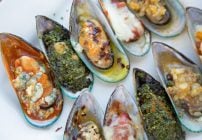 When I have friends come over to watch a big game or just to socialize, I always try to find something fun to serve them.  With the big game this weekend I think I came up with just the right dish, New Zealand Mussels Served 5 Ways!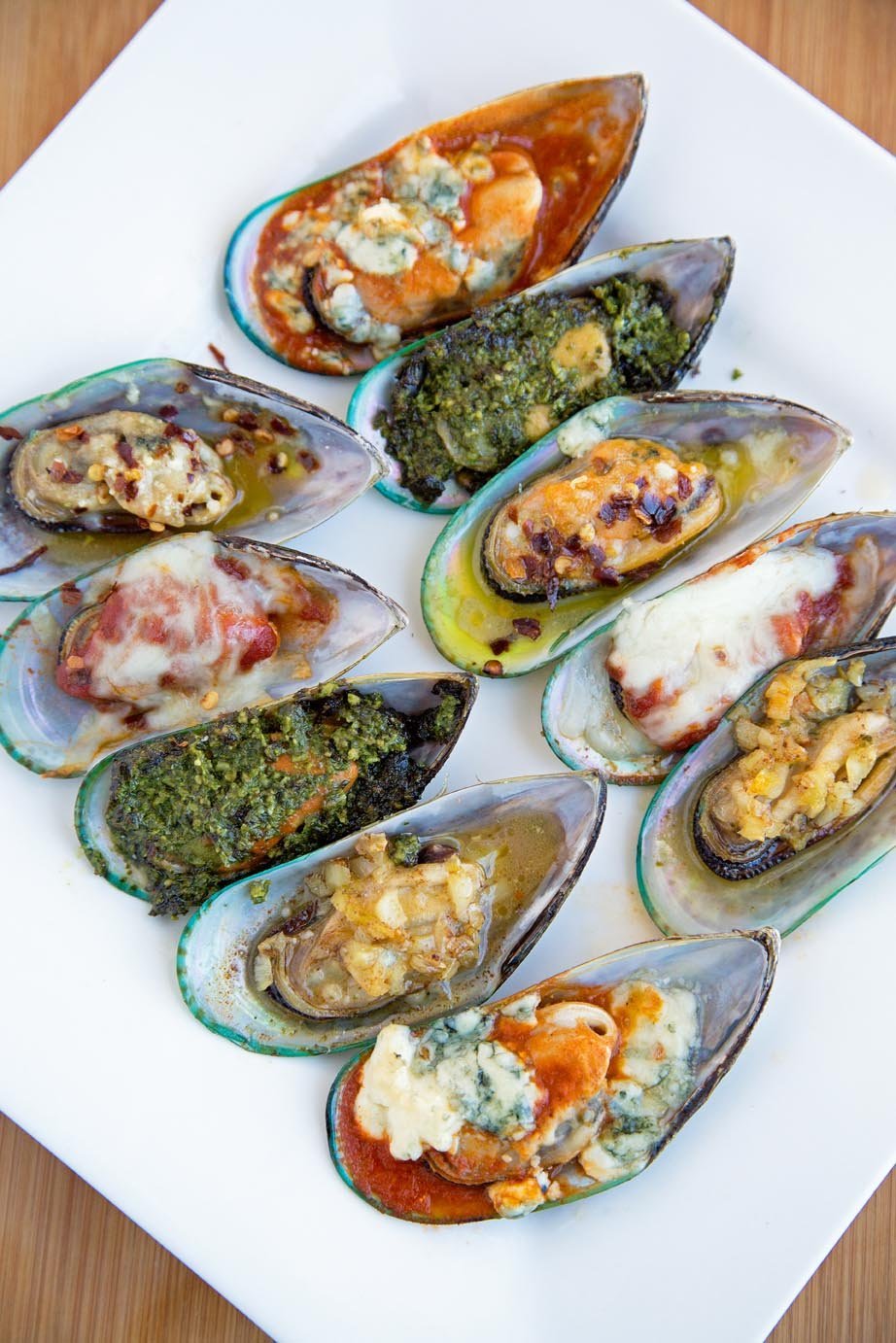 My guests will be enjoying Buffalo Mussels, Garlic Mussels, Pesto Mussels, Mussels Italiano, and Mussels Diablo!  Of course there are lots of other toppings to choose from , be creative and come up with your favorite toppings!
And if you don't like mussels, these toppings will work well with Oysters or Clams!
New Zealand Mussels Served 5 Ways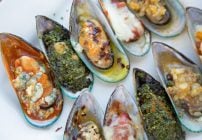 Ingredients
New Zealand Mussels on the half shell
Italiano
marinara sauce

shredded mozzarella cheese
Buffalo
your favorite buffalo sauce

bleu cheese crumbles
Pesto
homemade or store bought pesto sauce
Garlic
melted butter

chopped garlic

chopped parsely

optional to add color
Diablo
olive oil

grated romano cheese

red pepper flakes
Instructions
thaw out New Zealand Mussels and place on cookie sheet or baking dish
Italiano
spoon marinara sauce on each mussel

top with shredded mozzarella cheese
Buffalo
top each mussel with buffalo sauce

add bleu cheese crumbles on top of sauce
Pesto
spoon pesto on to mussel (pesto may be cut with olive oil if its too strong)
Garlic
Sautee chopped garlic lightly in melted butter (add parlsey if using when done cooking)

place in refrigerator and allow to firm up

place mound of garlic butter on top of each mussel pressing in with your hand
Diablo
drizzle olive oil on top of mussel

sprinkle with grated romano cheese and red pepper flakes

Bake mussels in 400 degree oven for 15-18 minutes or until cheese is fully melted

Serve immediately
The video also shows how to make Roasted Red Pepper Hummus,  Drunken Chicken Wings and Roasted Chic Peas.