During my restaurant years in Ocean City, NJ seafood was king! And appetizers like my Jersey Shore Deviled Clams were one of the more popular items on my menu.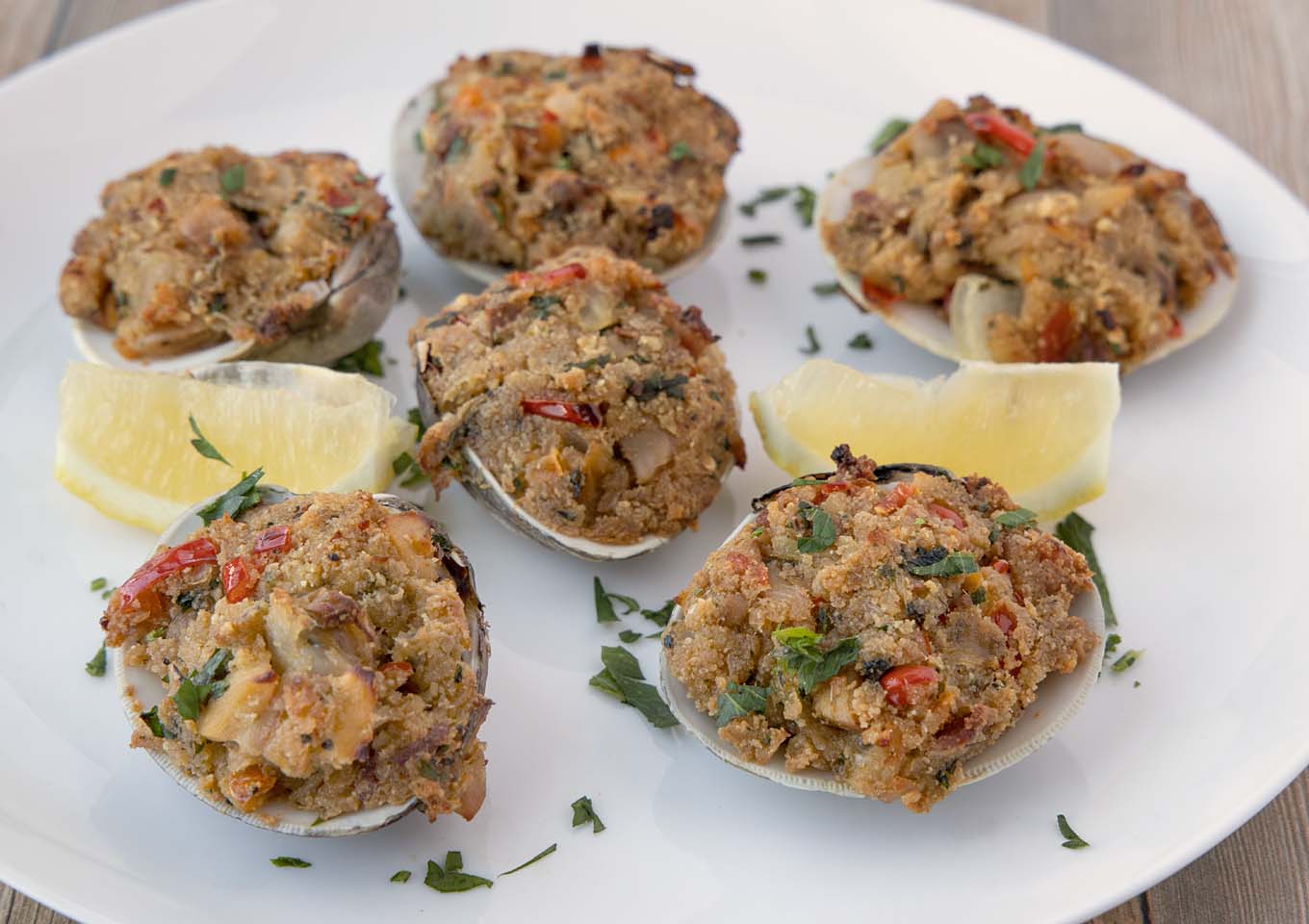 The biggest difference between deviled clams and clams casino is the amount of bread crumbs that are used to make the stuffing. Other than that and a little added extra heat (optional) the ingredients are the same,
What ingredients do I need to make deviled clams?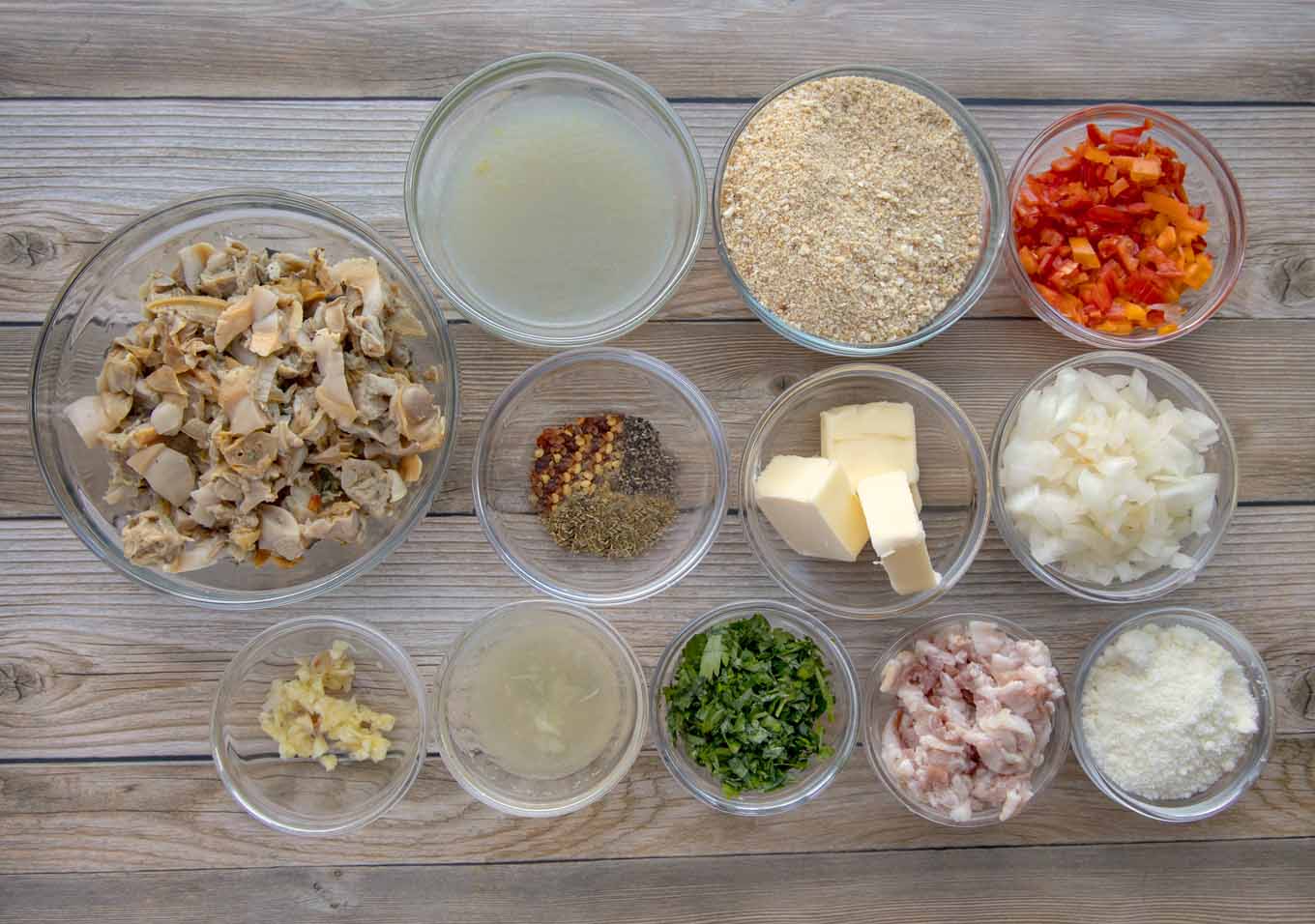 Let's start by gathering the ingredients we need to make my Jersey Shore Deviled Clams. In Chef Speak this is called the Mise en Place which translates into Everything in its Place.
Not only does setting your ingredients up ahead of time speed the cooking process, but it also helps ensure you have everything you need to make the dish.
How do I make Deviled Clams?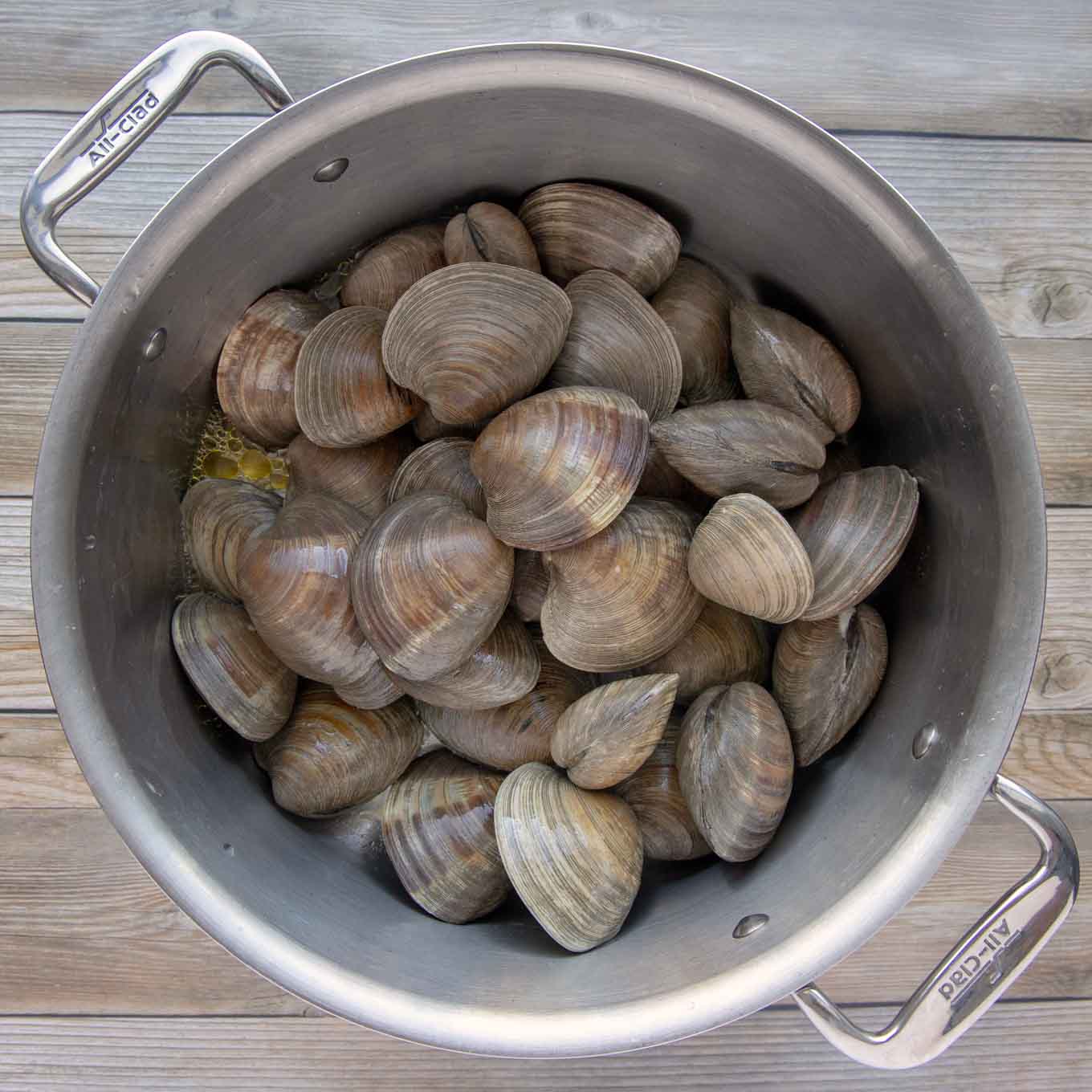 The first step in making my Jersey Shore Deviled Clams is thoroughly rinsing the clams in cold running water. This process usually takes about 5 minutes to make sure you've gotten as much of the residue off the clams as possible.
After cleaning the clams, you're ready to steam them open. Over high heat In a medium to large pot add 1 tablespoon olive oil and ½ cup water. Add the clams to the pot and cover, allowing the clams to cook for 6-10 minutes or until the shells have all opened.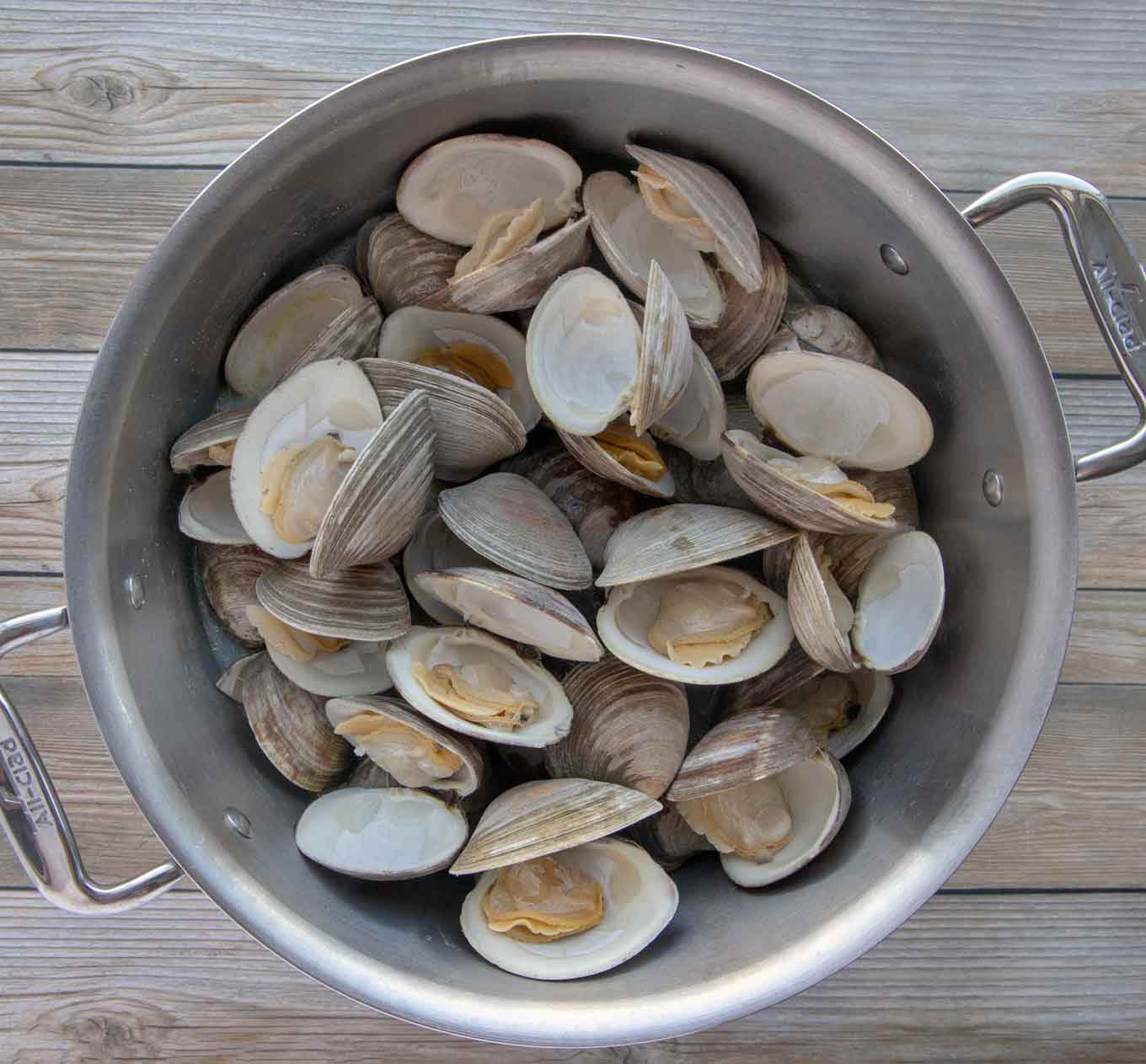 Once the clams have steamed open you can remove the clams from the pot to let them cool until you can comfortably handle them.
Remove the clam meat from the clams (not the clam foot which is attached to the shell) and chop into small pieces.
**Save the clam broth that you don't need for this recipe for later use in soups or sauces.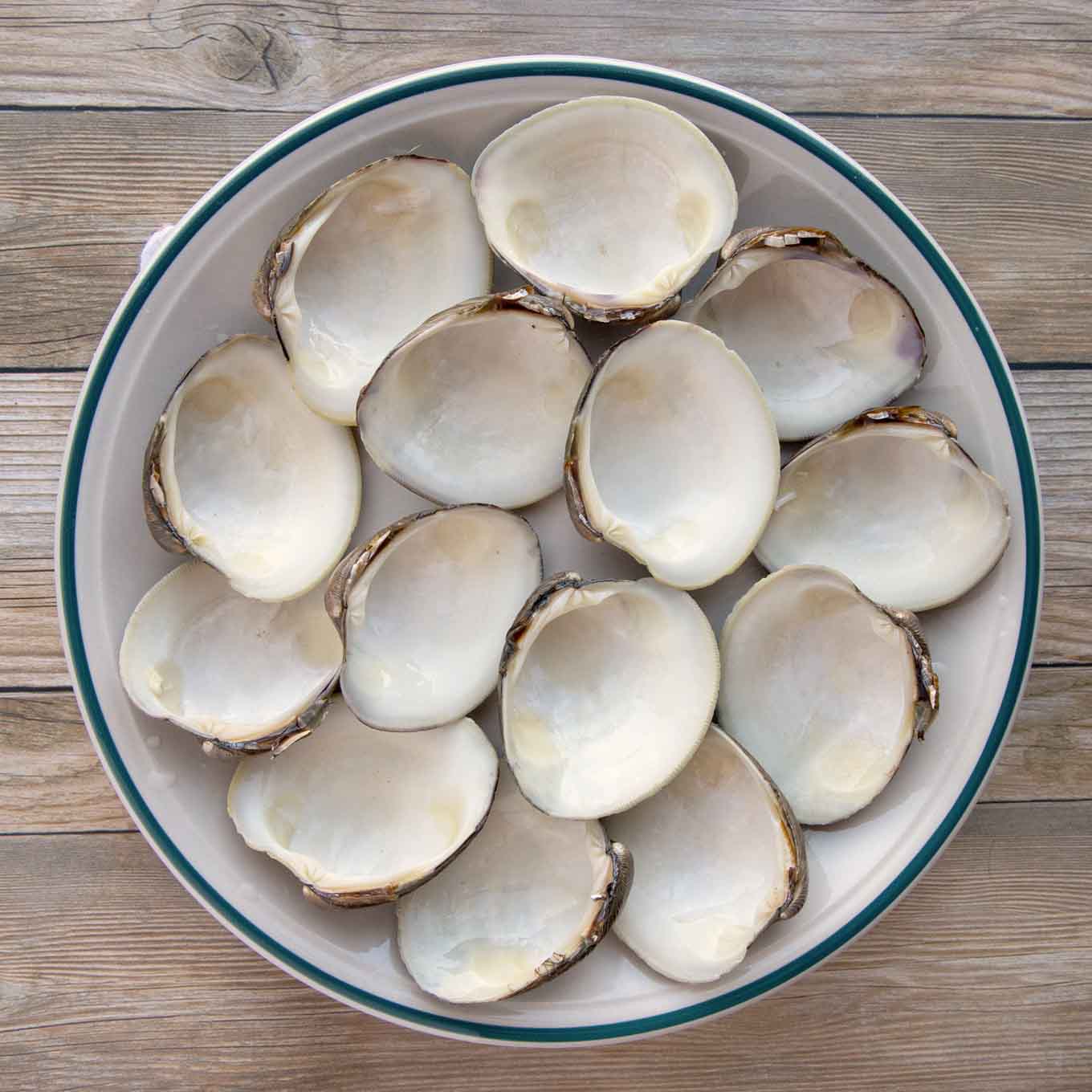 Pick 12 of the best clam shells for stuffing. Break apart the clamshells from their hinges removing the foot from the shell. Rinse the shells in cold running water until clean. Set aside until needed.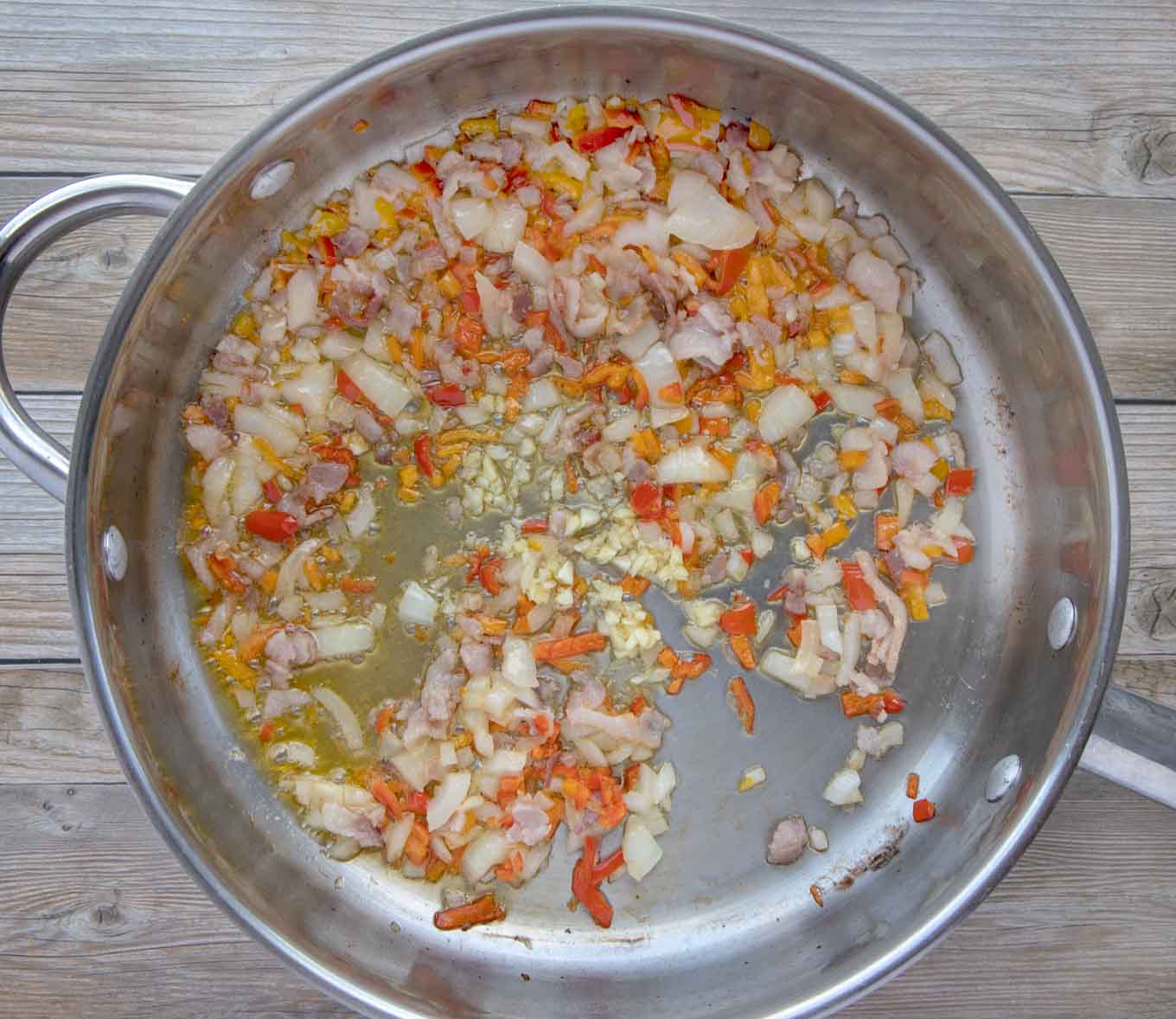 In a large sauté pan over medium-high heat, melt the butter. Add the bacon, onion and peppers, saute for 2 minutes then add the garlic and continue to saute for another minute.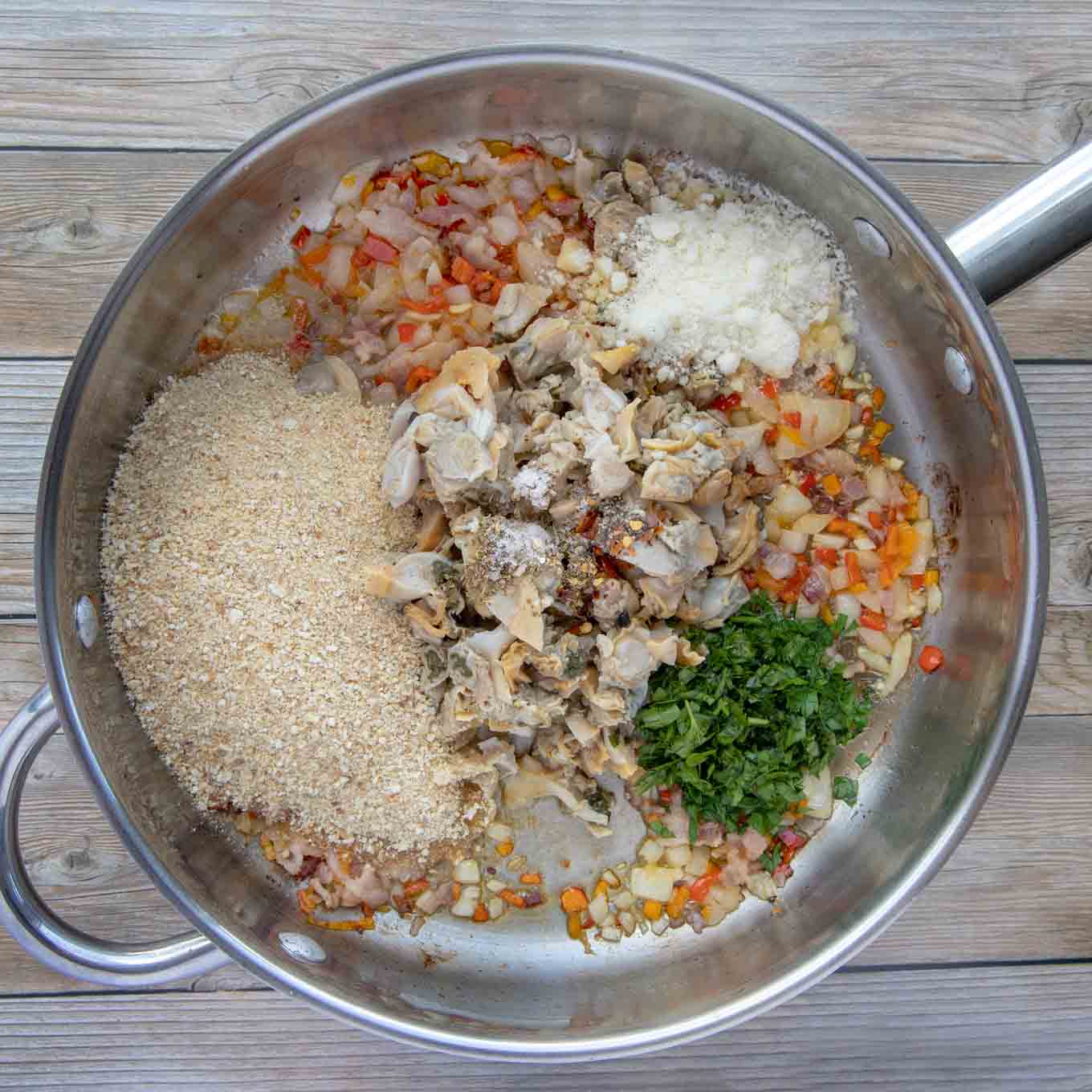 Remove the pan from the heat and add the minced clams, bread crumbs, parsley, lemon juice, seasonings, and clam juice.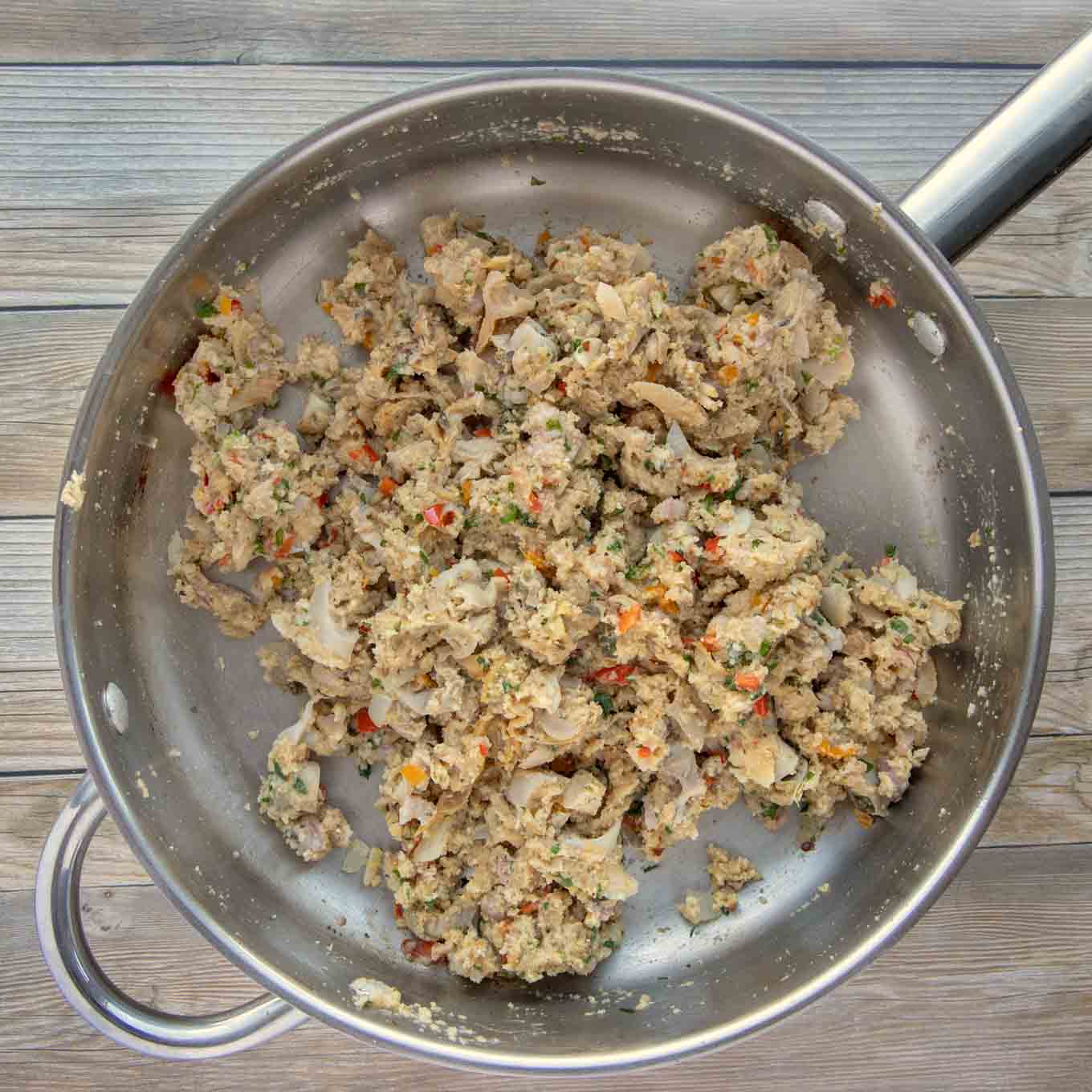 Stir until the stuffing mixture is completely moistened. The stuffing should be moist but not soggy. Add more clam juice if too dry or more bread crumbs if too wet.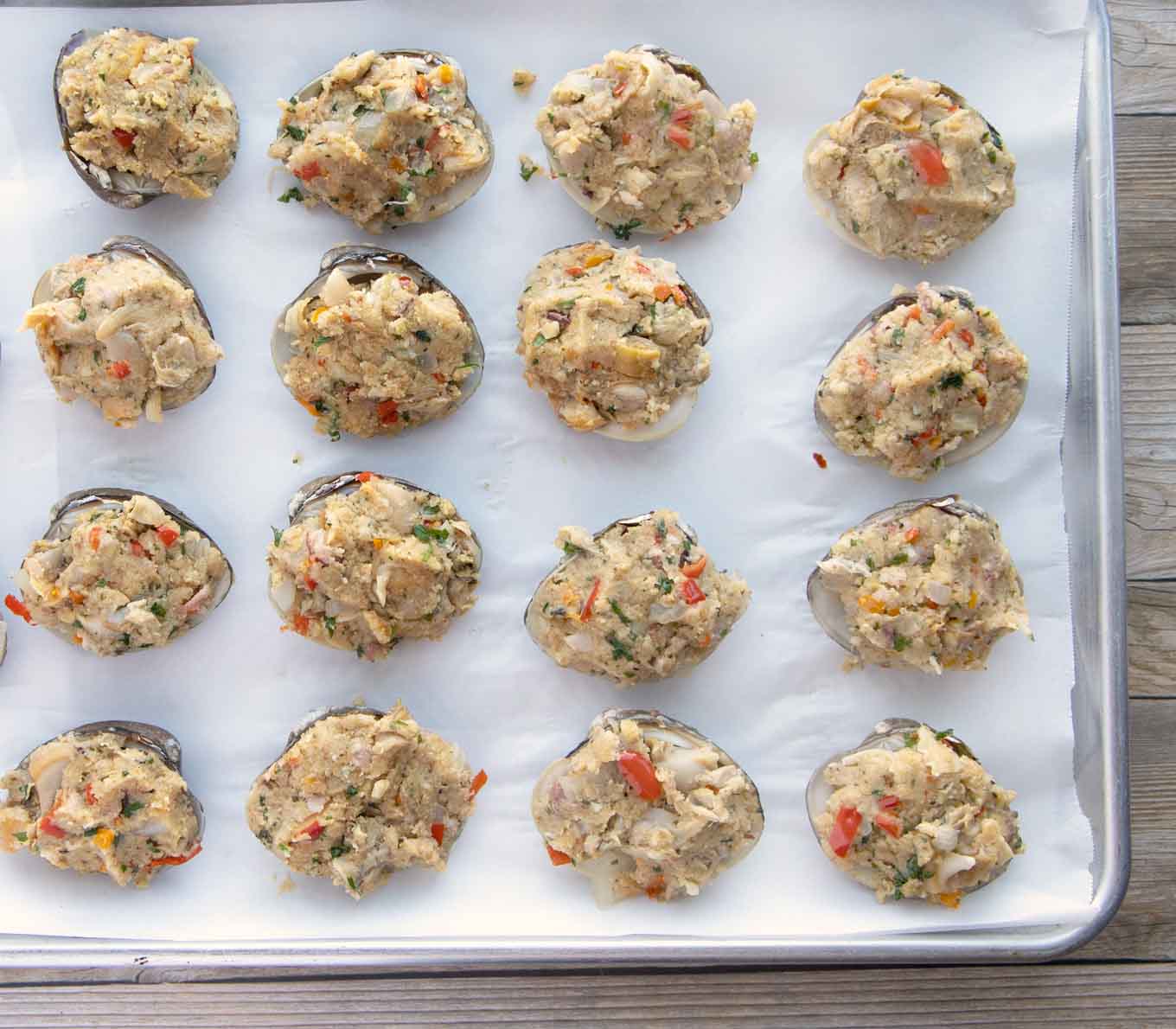 Stuff the clam shells with stuffing and place on a baking sheet.
Bake for approximately 20-25 minutes at 375 degrees F. Or until the tops start to brown.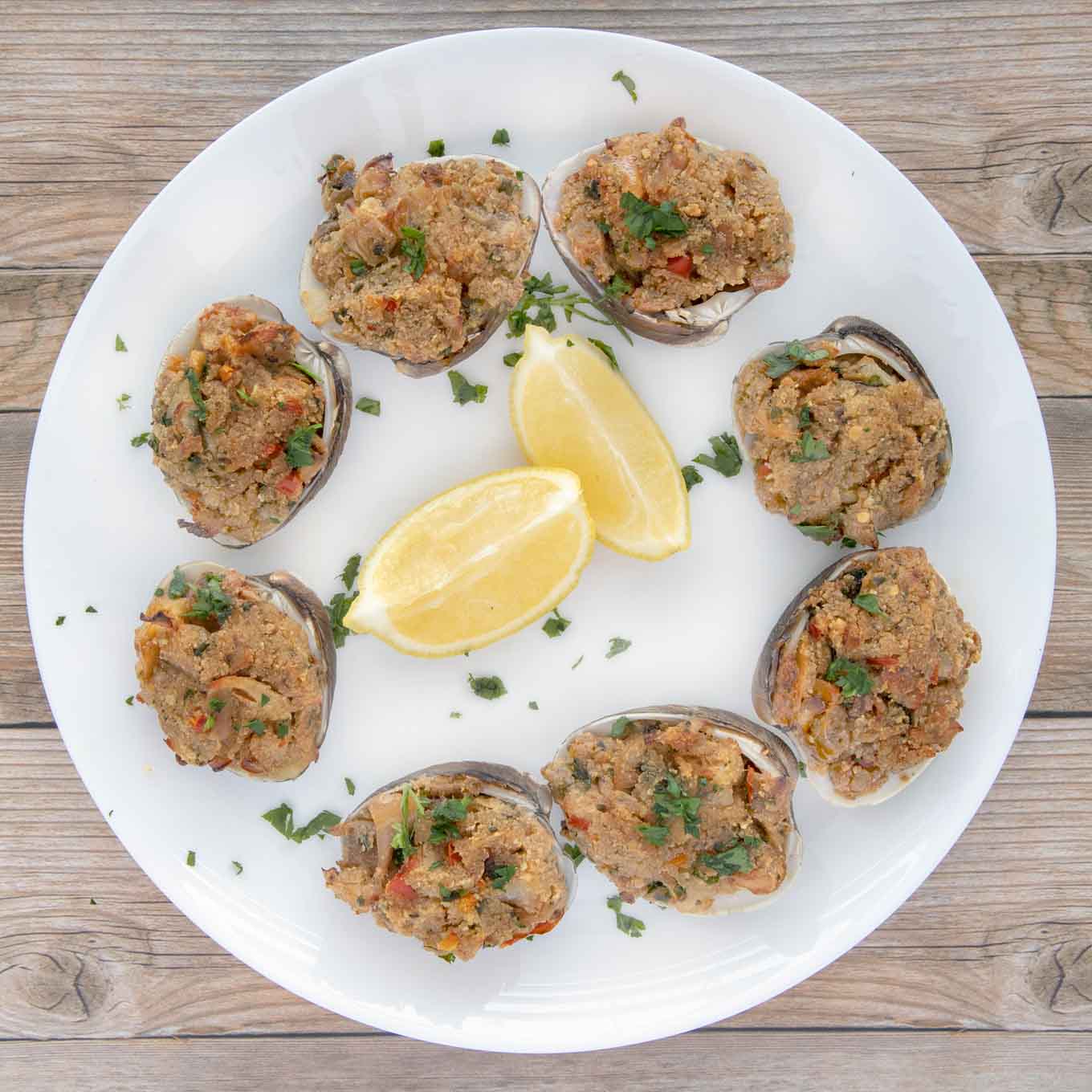 Serve with lemon wedges and enjoy!
If you love seafood appetizers you may also like these recipes: