How to Make a Nicoise Salad
Some of my fondest memories are of our travels through France and Italy. Trying new dishes and learning first hand how they taste and seeing how they were presented. Of course, we can Google the dishes to see what they look like but trying them in person adds a whole new perspective to the learning process.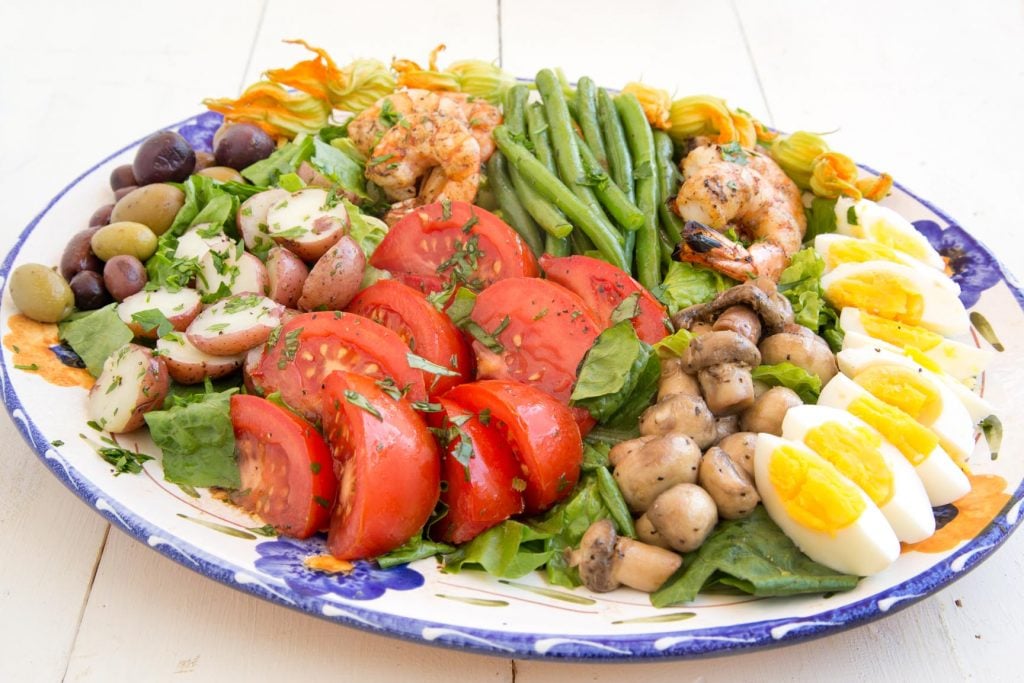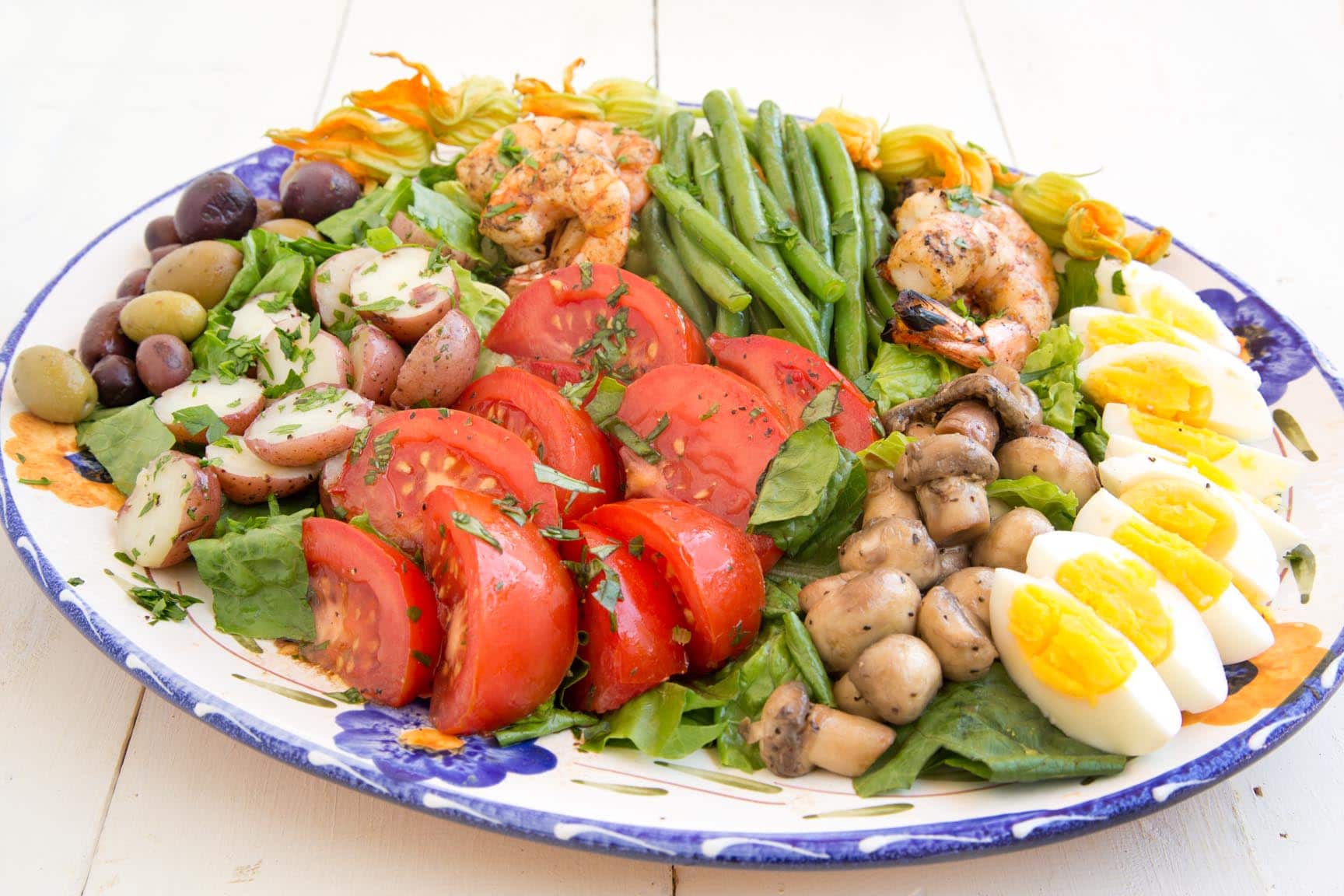 One of our trips years ago had us in the South of France spending a few days in Nice, and how can you not order a Salade Nicoise when you're in the city that gave the salad its name. I still remember the little café on the Cours Seleya where we'd go for breakfast each morning….sigh. A plateful of pastries, butter that tasted better than any I've had, local jams, and of course cappuccino.
Nice would be the home of the best pizza I've ever had and of course the classic Salade Nicoise. What seemed like a good idea at the time when Lisa ordered it, changed drastically when she saw the seared almost raw tuna! Let's just say I thoroughly enjoyed it, as she made do with the pasta dish I had ordered.
What is a Nicoise Salad?
Originating in the French city of Nice. The salad is traditionally made of tomatoes, hard-boiled eggs, Niçoise olives and anchovies or tuna, dressed with olive oil, described as "simple food for poor people".
I've never recreated this salad at home, and I've found myself wondering why last week. With all the glorious fresh produce in the market, I decided the time was right to bring a taste of the South of France to our table.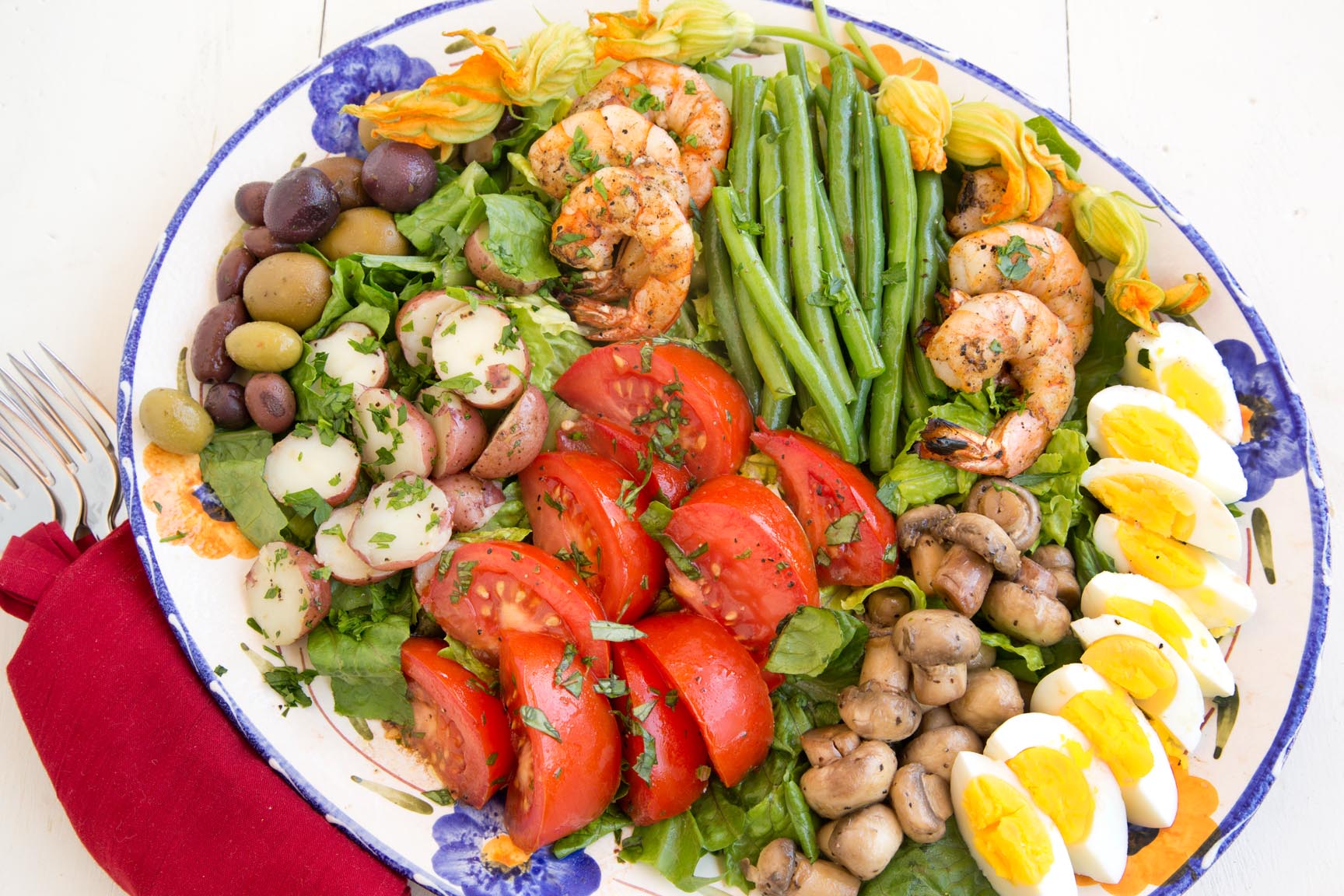 What Else Can I use to make a Nicoise Salad?
Traditionally a Nicoise Salad contains tuna but I opted to use grilled shrimp. You can swap out the shrimp for just about any seafood, grilled chicken or beef.
Some of my favorites replacements for the shrimp are:
lobster
crabmeat
salmon
halibut (or any white fish)
What other changes could I make to a Nicoise Salad?
You can swap out any of the ingredients to build a salad that is more to your liking. Have fun with the ingredients and change them up depending upon what you have in the house or what's in season.
Some of my fun replacements are:
potato salad instead of baby potatoes
added marinated artichokes
ceviche style shrimp instead of grilled shrimp
added blue cheese or gorgonzola
roasted cauliflower in place of the green beans
added cooked pasta
You can see how easy it is to change up this classic salad and enjoy it with whatever ingredients you have on hand.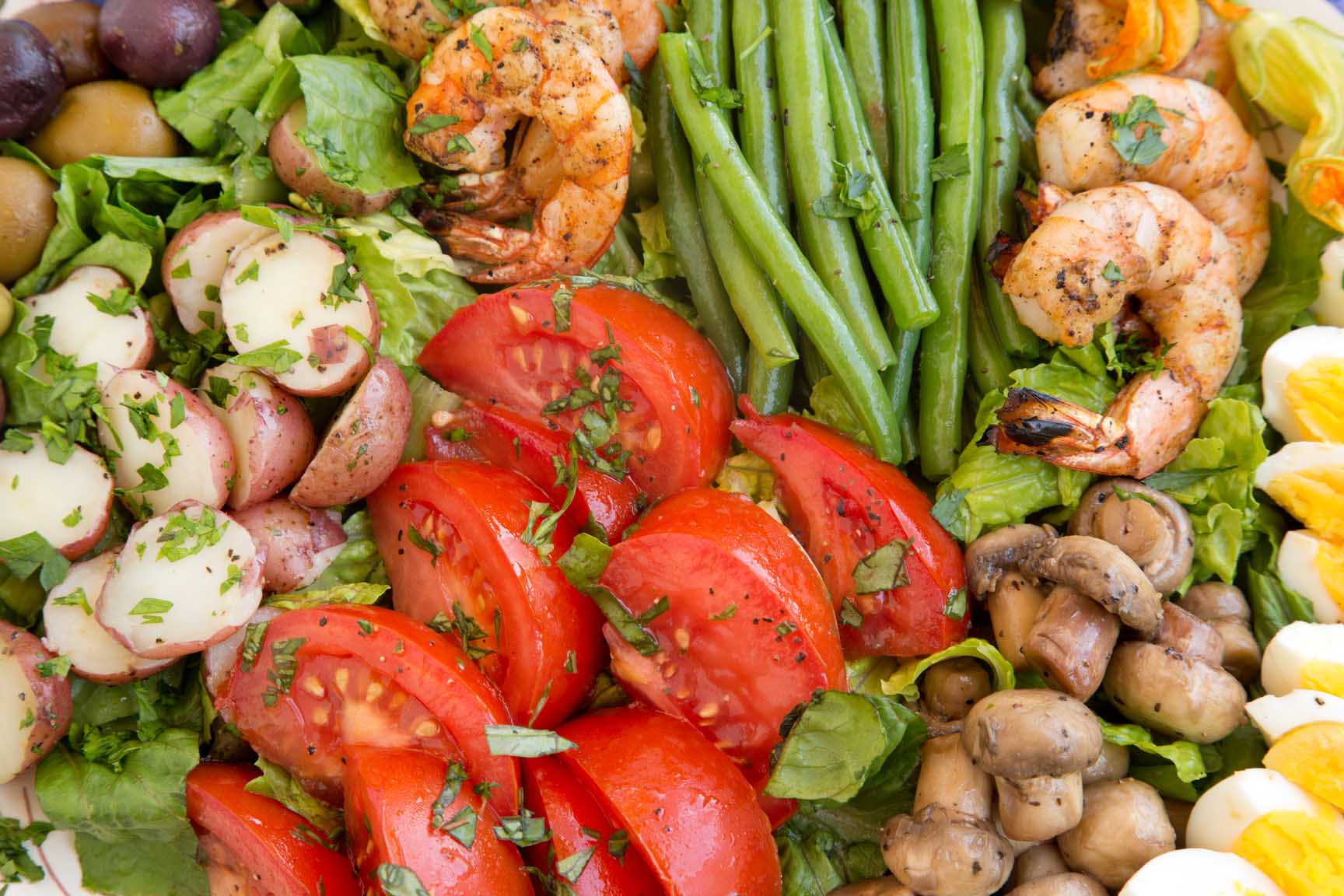 If you enjoyed this recipe you may also like these: