What's not to love about summertime? The bounty of fresh produce just makes you want to eat healthier and my Blackened Salmon Salad is just what you need to excite your taste buds while keeping you fit and trim for swimsuit season!
Now that doesn't mean you can't enjoy my Blackened Salmon Salad all year long, it just seems that summertime makes us more health conscious. This would make a great fall or winter salad, especially since berries are available all year long. Not a fan of salmon? This would go great with chicken or flank steak, blackened or unblackened. The choice is yours.
What kind of protein would your family like best on their salad?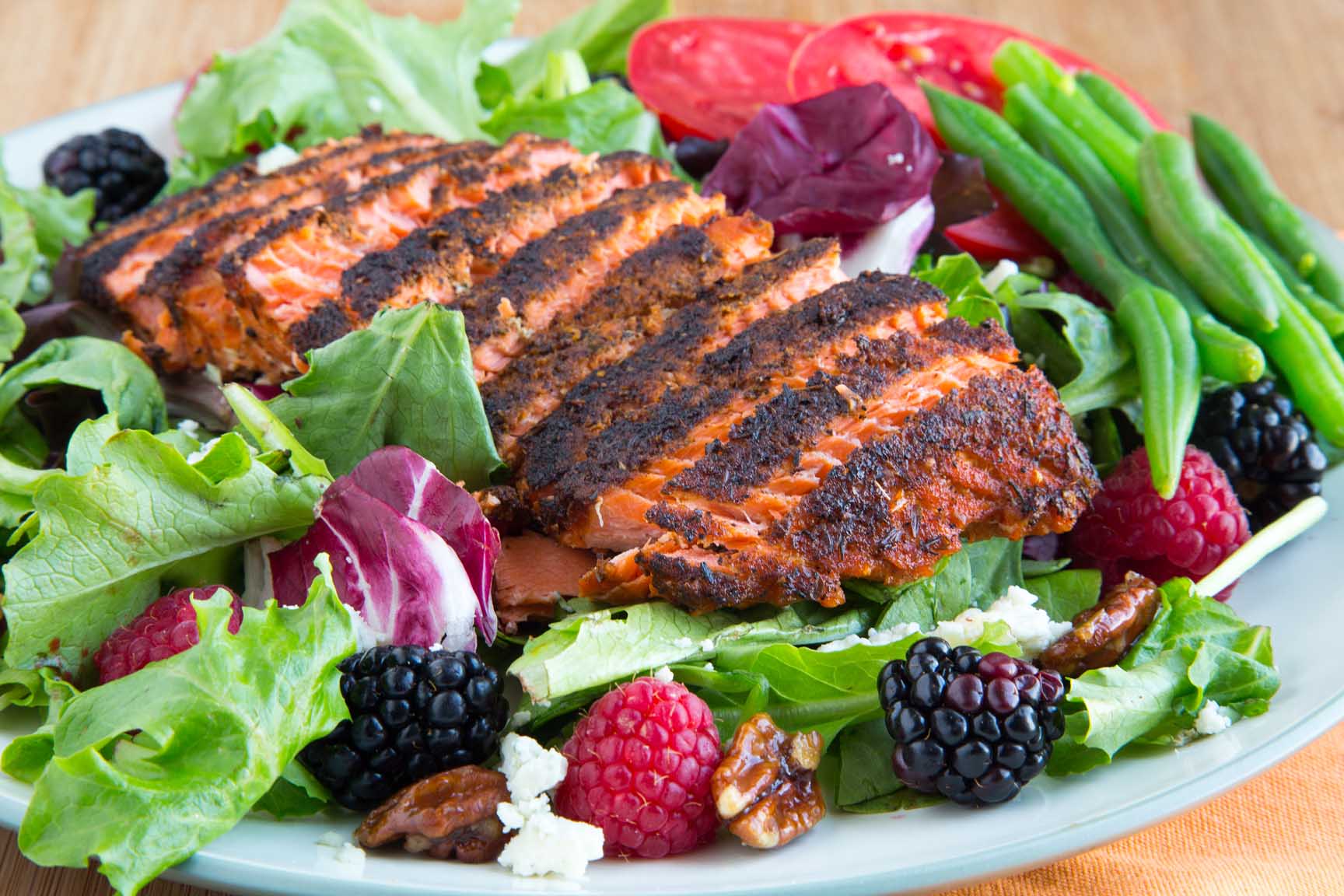 It's not hard being good when you have all of these amazing flavors to enjoy. Northwest Coho Salmon, fresh berries, bleu cheese and candied pecans, now that's a salad! The flavors of the blackened salmon go so well with those sweet-tart berries. Add in the bleu cheese and it becomes a symphony of flavors that your friends and family will love.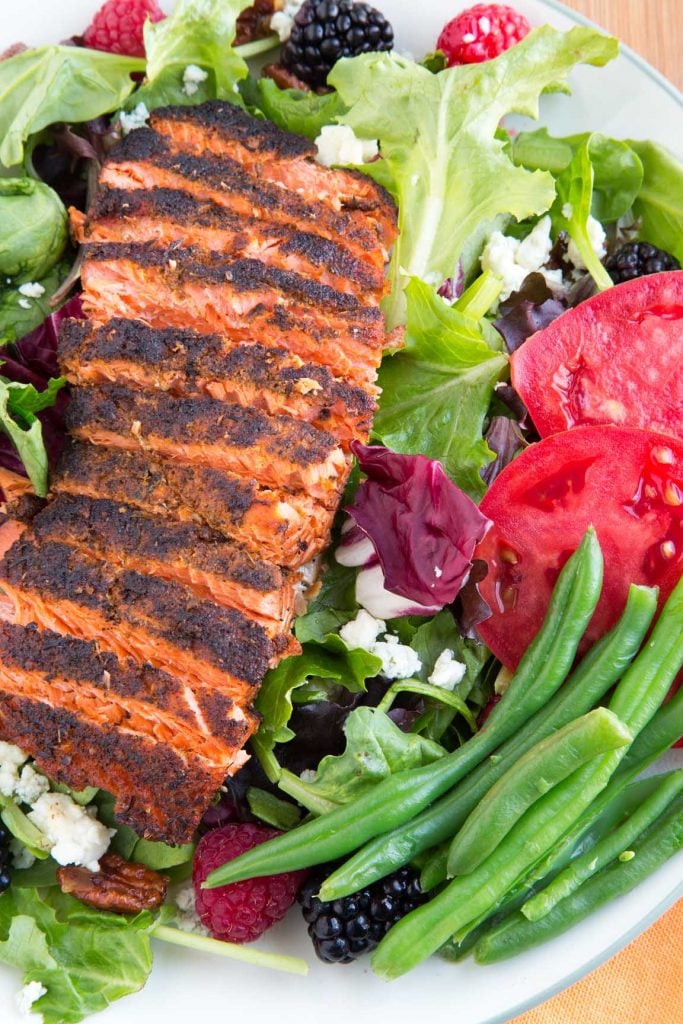 To make my plate even more colorful and delicious I added green beans and juicy red tomatoes to my blackened salmon salad. The trick to really enjoying salmon is not to overcook the fish, you want your salmon to be barely done so it stays moist and flavorful. Nothing will ruin a good piece of fish more than overcooking.
How do I make Blackening Seasoning?
If you can't buy blackening seasoning aka Cajun Spice where you live, here is a basic recipe that can be adjusted to your likes.
2 tablespoons paprika (smoked or regular)
1 teaspoon fine sea salt
1½ teaspoon garlic powder
1 tesaspoon ground black pepper
1½ teaspoon onion powder
1 tablespoon dried oregano
1 tablespoon dried thyme
½ teaspoon cayenne (more if you like heat, but be careful)
If you enjoyed this recipe you might also like these: