For the perfect combination of flavors. my Oatmeal Granola Cookies are sure to please! Wouldn't your family love to snack on these for dessert tonight?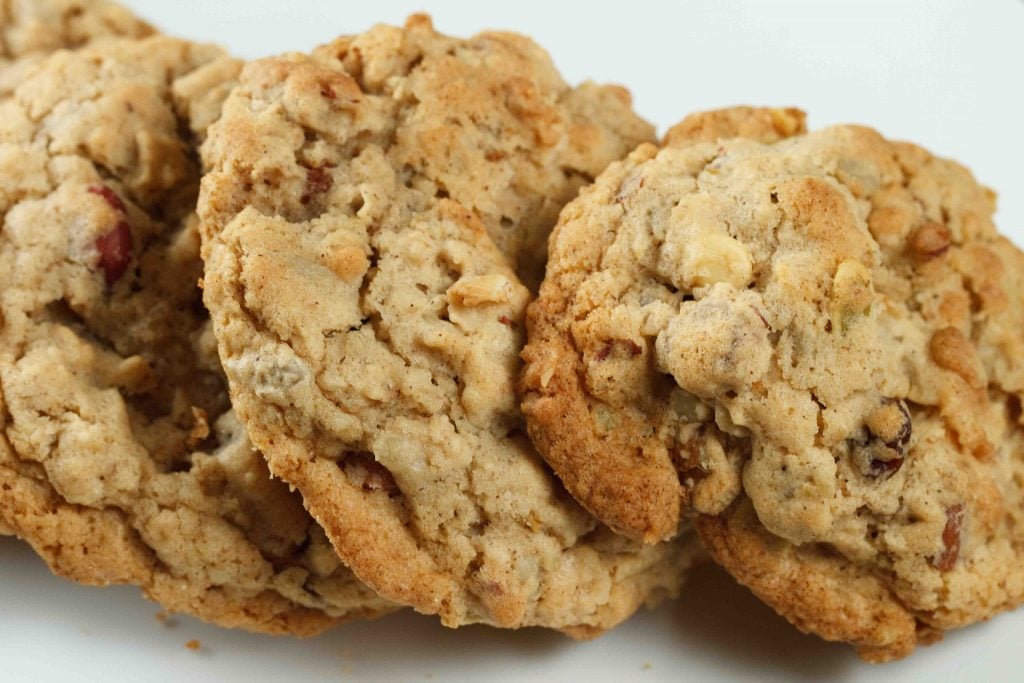 When we got this months recipe swap, things changed up a bit, first of all, we went to a new cookbook for this new year, and our first challenge would be a cookie. Our new cookbook The Second Ford Treasury of Favorite Recipes from Favorite Eating Places, is the second book in the series and was first published in 1954….hmm my first thoughts were that cookbook really isn't very old…. sigh, especially with I was born in 1953.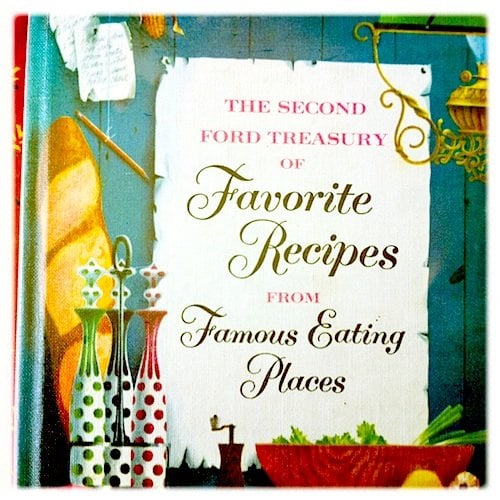 Our first recipe redo would be a classic cookie, the one and only Tollhouse cookie from its birthplace, the Toll House Inn in Whitman Massachusetts. Sadly the Toll House Restaurant is no more, having burned down in 1984, while there is a plaque on the original site, there is now also a Wendy's and a Walgreen's, what a sad testament to progress.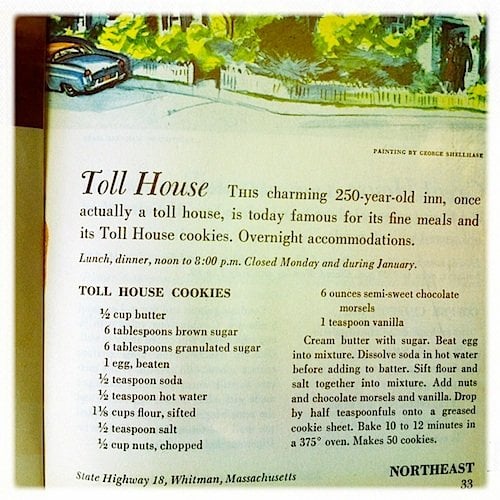 The rules of the swap are pretty simple, change at least three things about the original recipe and redo it as a more contemporary recipe. I thought about the toll house cookie in all its delicious glory and tried to remember the first time I had one, and you know I couldn't remember! But what I did remember were the oatmeal cookies that my mother made for me while I was growing up, I remember how much I loved the raw batter and how I could eat a whole bowl without even bothering to bake them….sigh, I also remember that my mother would only let me devour raw cookie batter if it was made with butter, not the Crisco that sometimes took its place.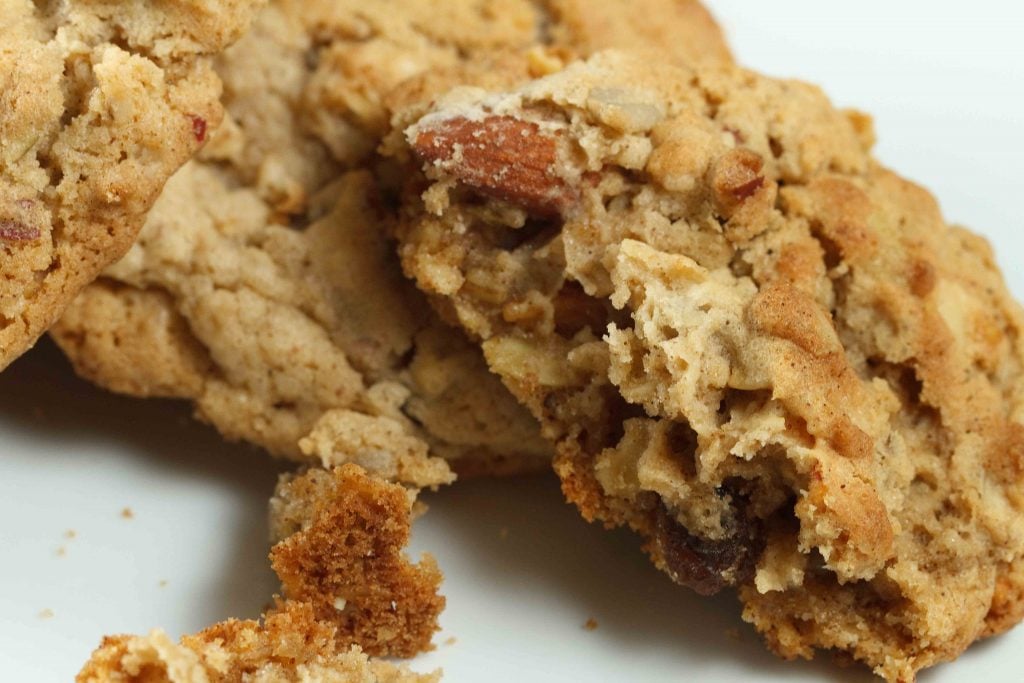 So when it came time to redo this classic, I had to go with a classic of my own, My mother's oatmeal cookies. I wanted these cookies to have a little more substance to them, and honestly, raisins just didn't seem to be enough. I had bought a bag of trail mix on a whim and decided that it would make a great addition to my favorite cookie.
If you like my oatmeal granola cookies, make sure to try my Meyer Lemon Ricotta Cookies.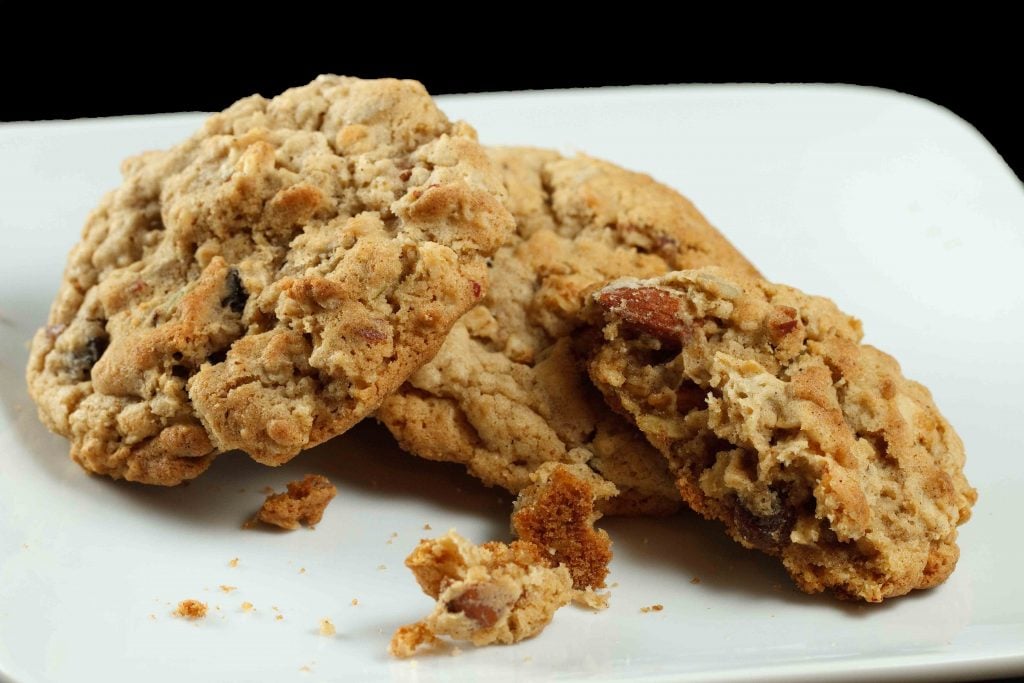 If you like cookies you make also like these recipes: