How to make Low Sugar Oatmeal Cookies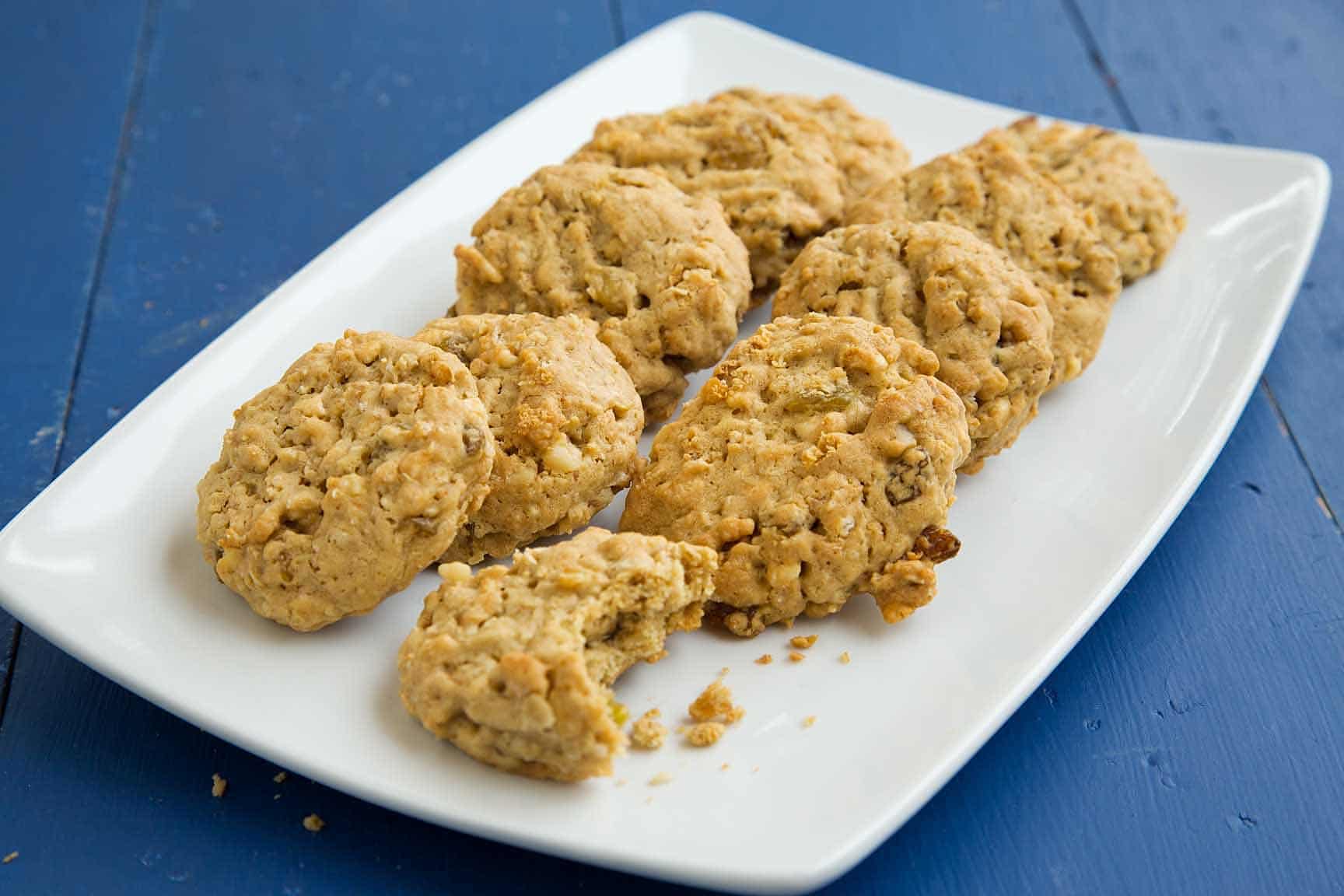 Some days you just want a cookie but don't want all the sugar that goes with them. When I heard about Monk Fruit in the Raw I was curious and decided to give it a try with a cookie recipe. I had a few boxes of cereal on hand, golden raisins and walnuts, which a pretty good start for making cookies.
I used a recipe I had found on the Joy of Baking site and adapted it to the cookie I wanted to make, and the recipe couldn't have been better. The only change I might make the next time I make this wonderful cookie is to reduce the Monk Fruit in the Raw by ¼ cup (down to ¾ cup) because if anything the cookie may have been just a little sweet, which isn't surprising considering Monk Fruit in the Raw is 300 times more sweet than cane sugar.
The cookies were amazingly delicious and very satisfying, just 2 or 3 cookies and I was a happy camper (instead of my usual half batch…sigh). They also held up really well (since I was controlling myself) in a sealed plastic container for over a week.
If you like cookies you make also like these recipes: