My Homemade Cajun Seasoning is the perfect way to add bold flavor to chicken, seafood, veggies, and so much more. This homemade spice blend is easy to put together and makes a quick and reliable seasoning that will instantly elevate the flavor profile of any meal.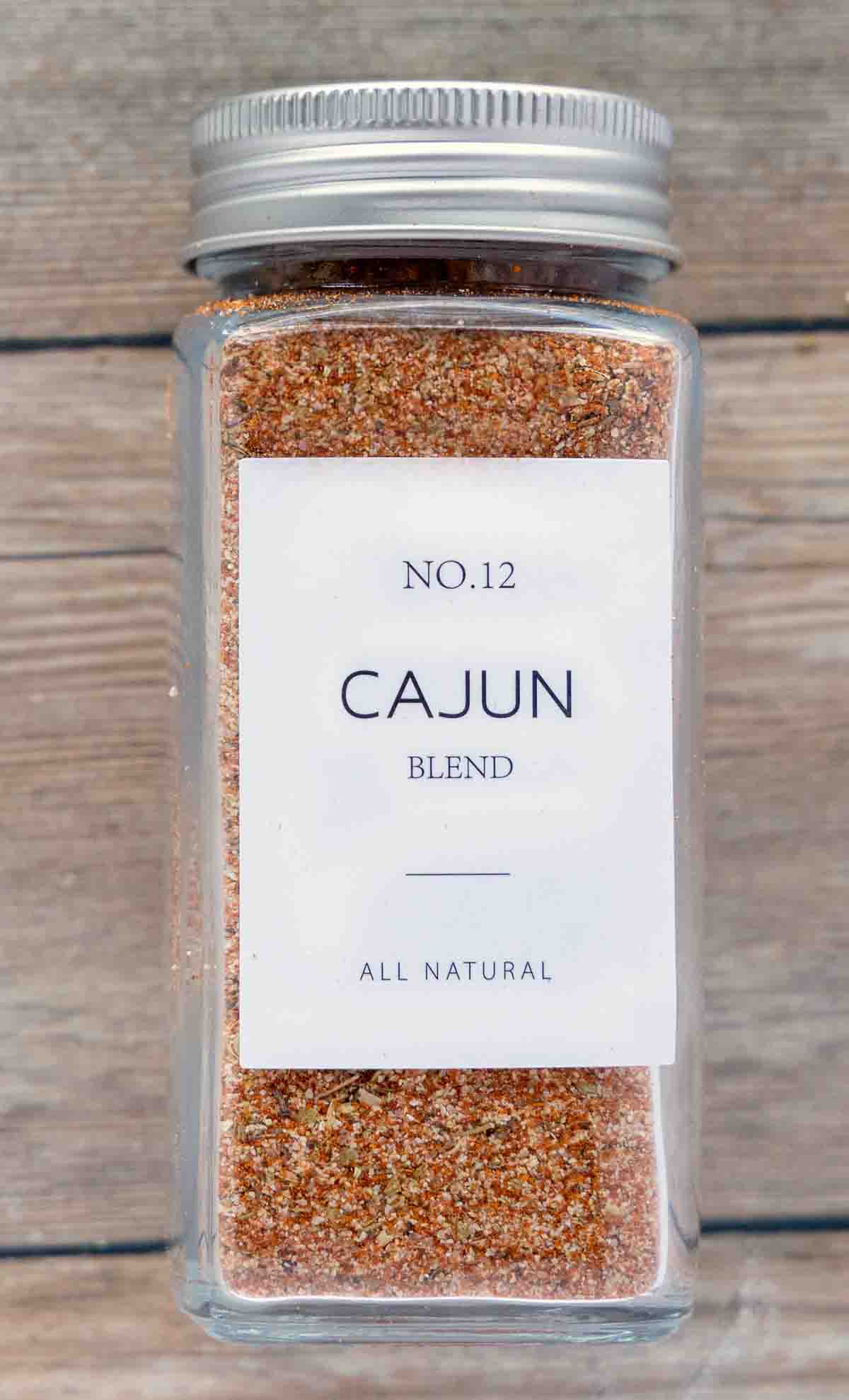 Cajun spice, commonly used in cuisine originating in Louisiana, is a unique blend of warm and spicy ingredients. It's the perfect way to add a kick of heat to veggies, potatoes, or your choice of protein.
This recipe yields the best homemade Cajun seasoning with the ultimate balance of savory and zesty flavors. That said, it's also easy to customize and tweak to your own preferences.
If you don't already have a store bought Cajun seasoning mix on hand, grab a bowl and all the necessary ingredients and find out how much better a homemade seasoning blend tastes, than the ones on your gorcer's shelf.
My homemade Cajun seasoning makes prep for my Grilled Cajun Chicken Wings an absolute breeze. You can also use it to easily add complex flavors to a simple side dish.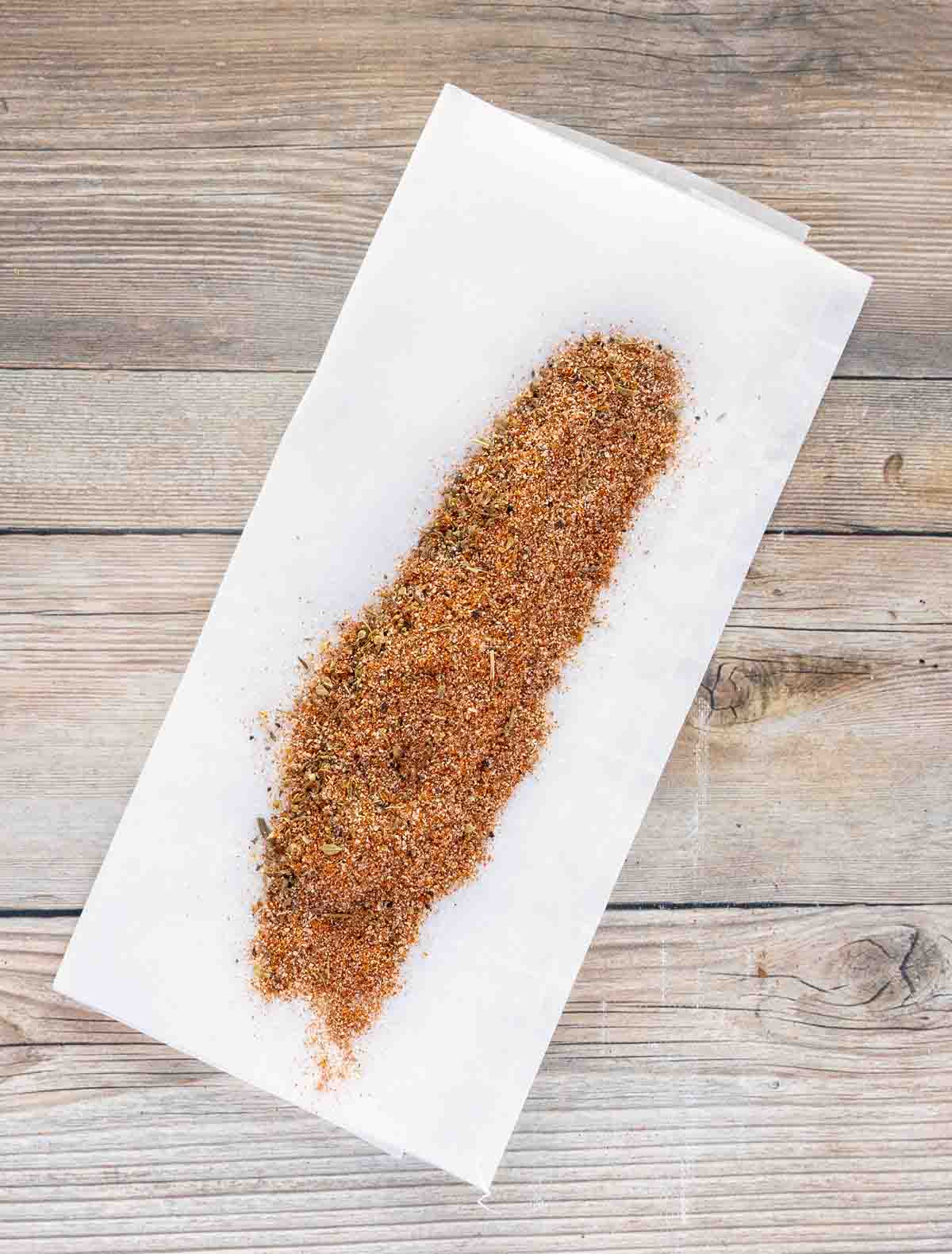 However you choose to use it, my homemade Cajun seasoning blend is sure to delight fans of bold and spicy flavors. Add a bit of Louisiana flair to any dish!
If you like making your own seasoning blends you'll love my Homemade Taco Seasoning and Homemade Chili Seasoning.
Ingredients for Homemade Cajun Seasoning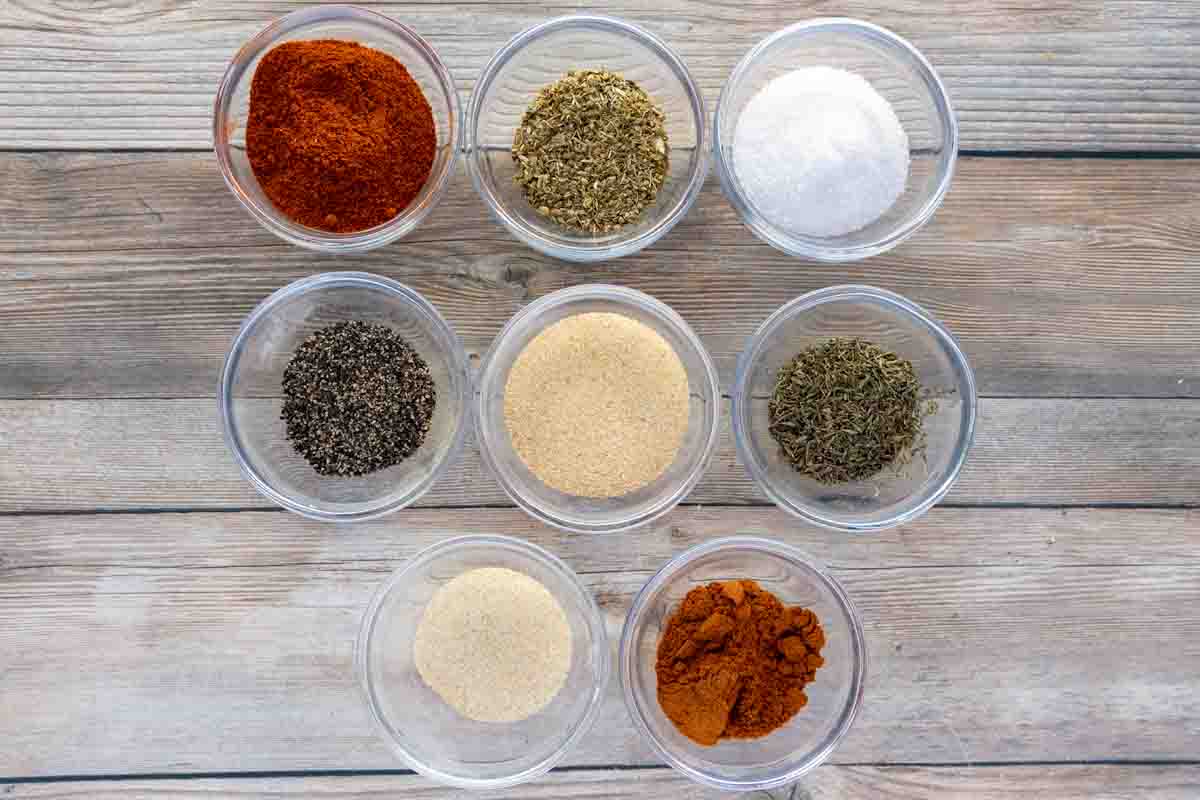 Let's start by gathering the ingredients we need to make Homemade Cajun Seasoning. In Chef Speak, this is called the "Mise en Place," which translates to "Everything in its Place."
Not only does setting up your ingredients ahead of time speed up the cooking process, it also helps ensure you have everything you need to make the dish.
Made with Simple Ingredients
paprika – use sweet or smoked paprika depending on your personal preference
fine sea salt
garlic powder
black pepper
onion powder
dried oregano
cayenne
dried thyme
Some Cajun spice blends include ingredients like white pepper, mustard powder, cumin, and chili powder. Feel free to experiment with adding these to see how they change the overall flavor.
If you're not as big a fan of spicy food, use less cayenne pepper. This is the main source of heat in Cajun spice.
How to Make Homemade Cajun Seasoning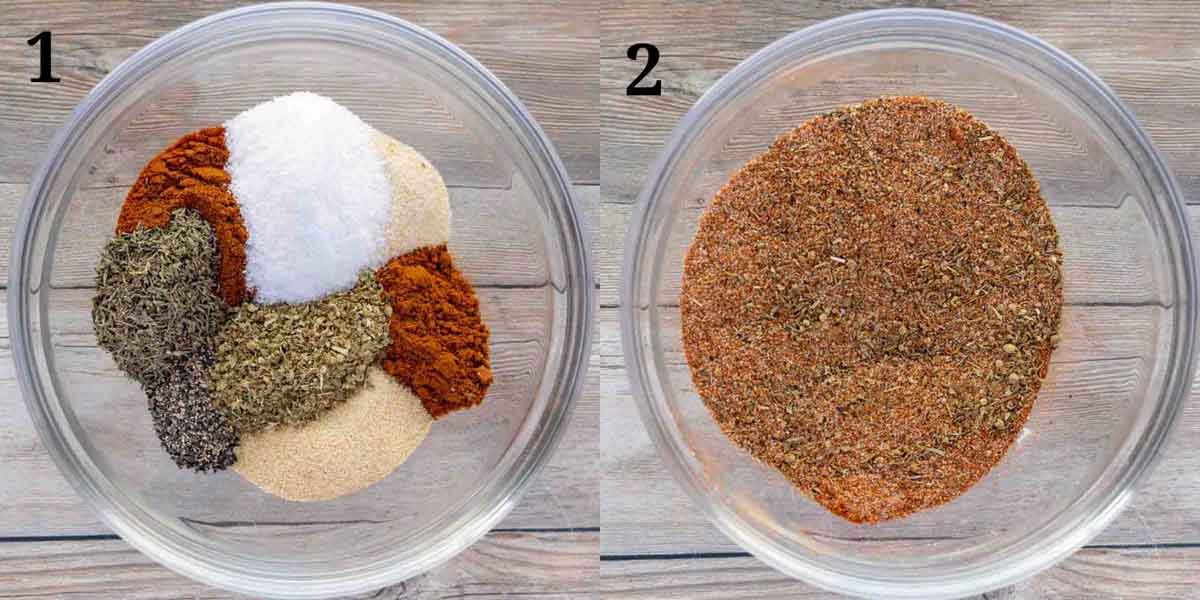 Add all of the ingredients to a small bowl.
Stir until well combined and use immediately or store in a cool, dry place.
What Can I Make with DIY Cajun Seasoning?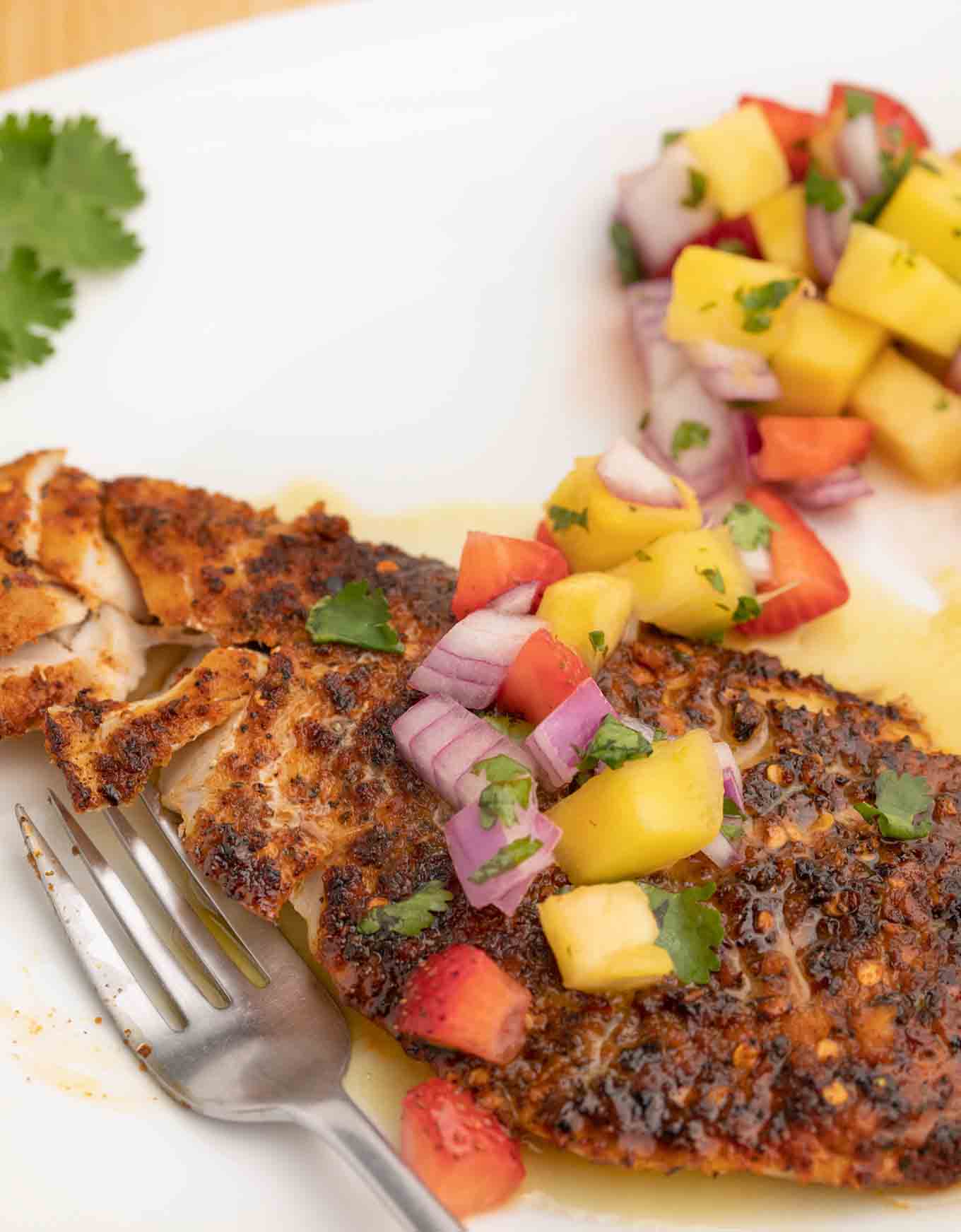 You can use my easy recipe for homemade Cajun seasoning to prepare my Blackened Red Snapper with fruit salsa. This delicious dish is elegant enough to be served at your next dinner party, and easy enough to make for a busy weeknight dinner.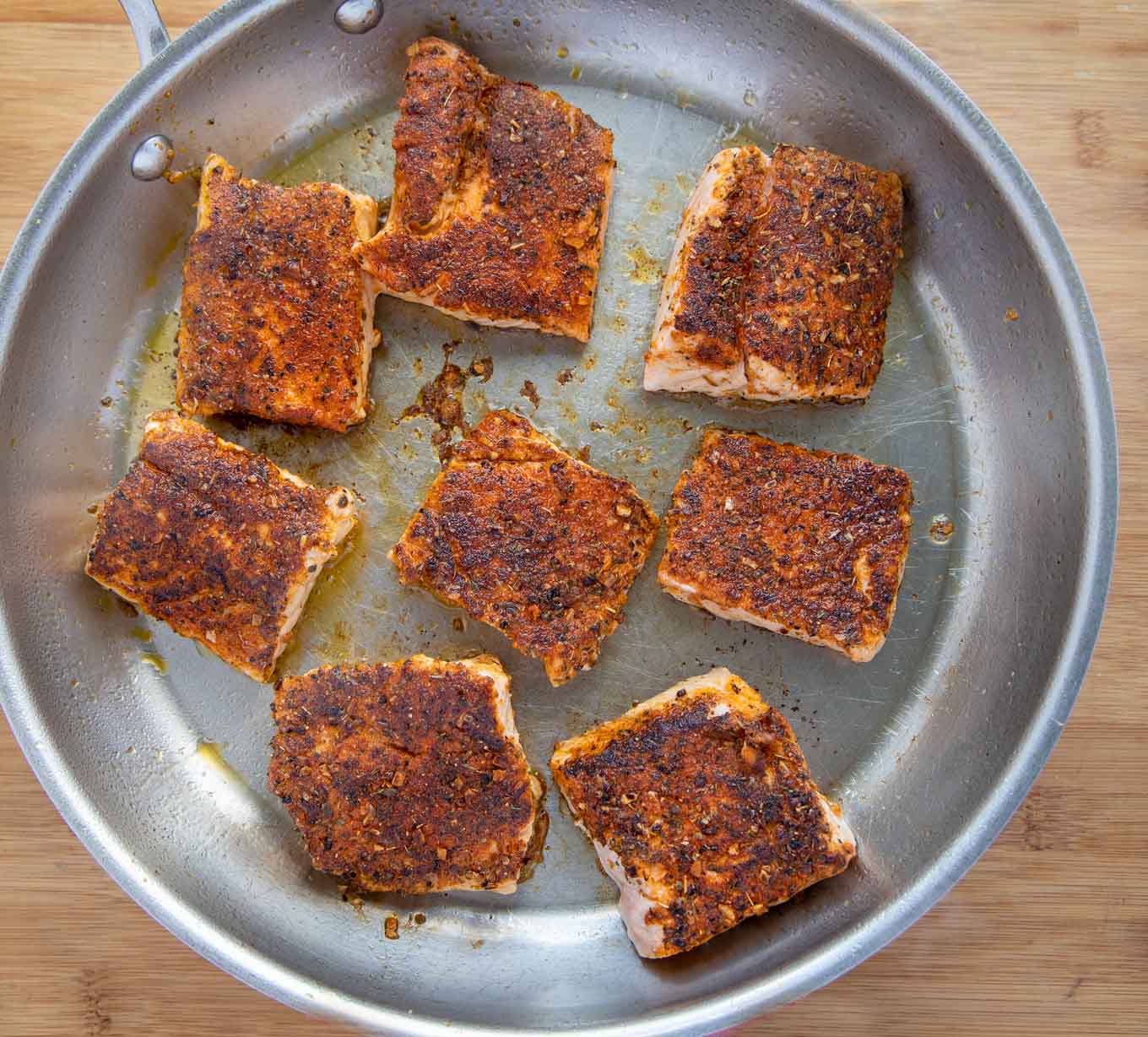 My Blackened Salmon Sliders with an Asian slaw is another example of deliciousness you can prepare my DYI Cajun spice. These tasty sandwiches combine tender salmon with a flavorful and crusty exterior with a homemade slaw and soft buns.
For best results, store your homemade seasonings in glass jars with screw tops. Store them in a place that's cool, dark, and dry. This Cajun spice will last for several months, though I suggest you start checking it for quality after about a month or so. After that, the flavor quality may depreciate over time.
Cajun Spice FAQs
What is Cajun spice made of?
A typical Cajun seasoning combines paprika, cayenne pepper, black pepper, garlic powder, oregano, and thyme. Additional spices can be included to support and enhance the base flavors.
Are Creole and Cajun spices the same?
No, these two spice blends are distinct, though they have similarities. Creole seasoning does contain cayenne, pepper, garlic powder and onion powder, but has a more herbal flavor with thyme, oregano, rosemary, bay leaf, and parsley.
Can I customize my Cajun spice?
Absolutely. Start with the base recipe, but feel free to adjust quantities of ingredients until you have a result you're pleased with. Add more heat by doubling the cayenne, or reduce the heat by halving it. Making your own homemade spice blend is a great way to ensure that the seasoning mix tastes exactly how you like it, every time.
More Recipes You'll Love!