How to make Restaurant Style Blackened Salmon just like a chef in your very own kitchen.
Northwest Coho Salmon has made a salmon lover out of me and that's saying a lot!
I hate to admit that I never really enjoyed the taste of salmon until I tried Coho. And my lightly blackened salmon recipe with a gorgonzola cream sauce is the first of many salmon recipes to come.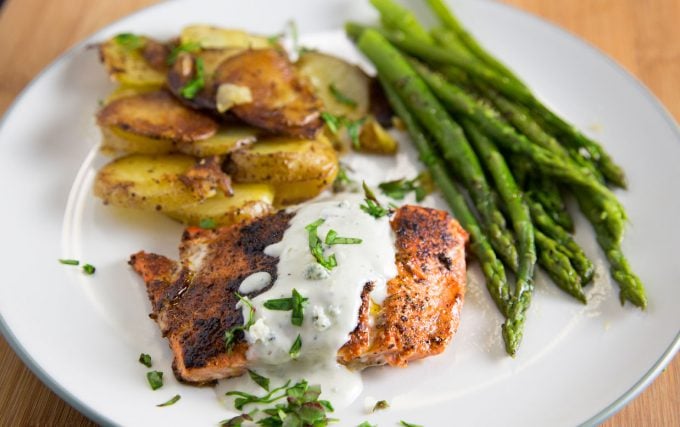 Who knew I would end up loving salmon after all these years of avoiding it! In fact, my Mediterranean Salmon and Salmon stuffed with crabmeat are two other delicious ways to serve this tasty fish in your home for dinner.
How do I make Blackening Seasoning?
If you can't find Cajun Seasoning in your local grocery store, you can make your own. Here is a basic recipe that can be adjusted to your likes.
2 tablespoon paprika (smoked or regular)
1 tsp fine sea salt
1½ teaspoon garlic powder
1 tsp black pepper
1½ teaspoon onion powder 
1 tablespoon dried oregano
1 tbsp dried thyme
½ teaspoon cayenne (more if you like heat, but be careful)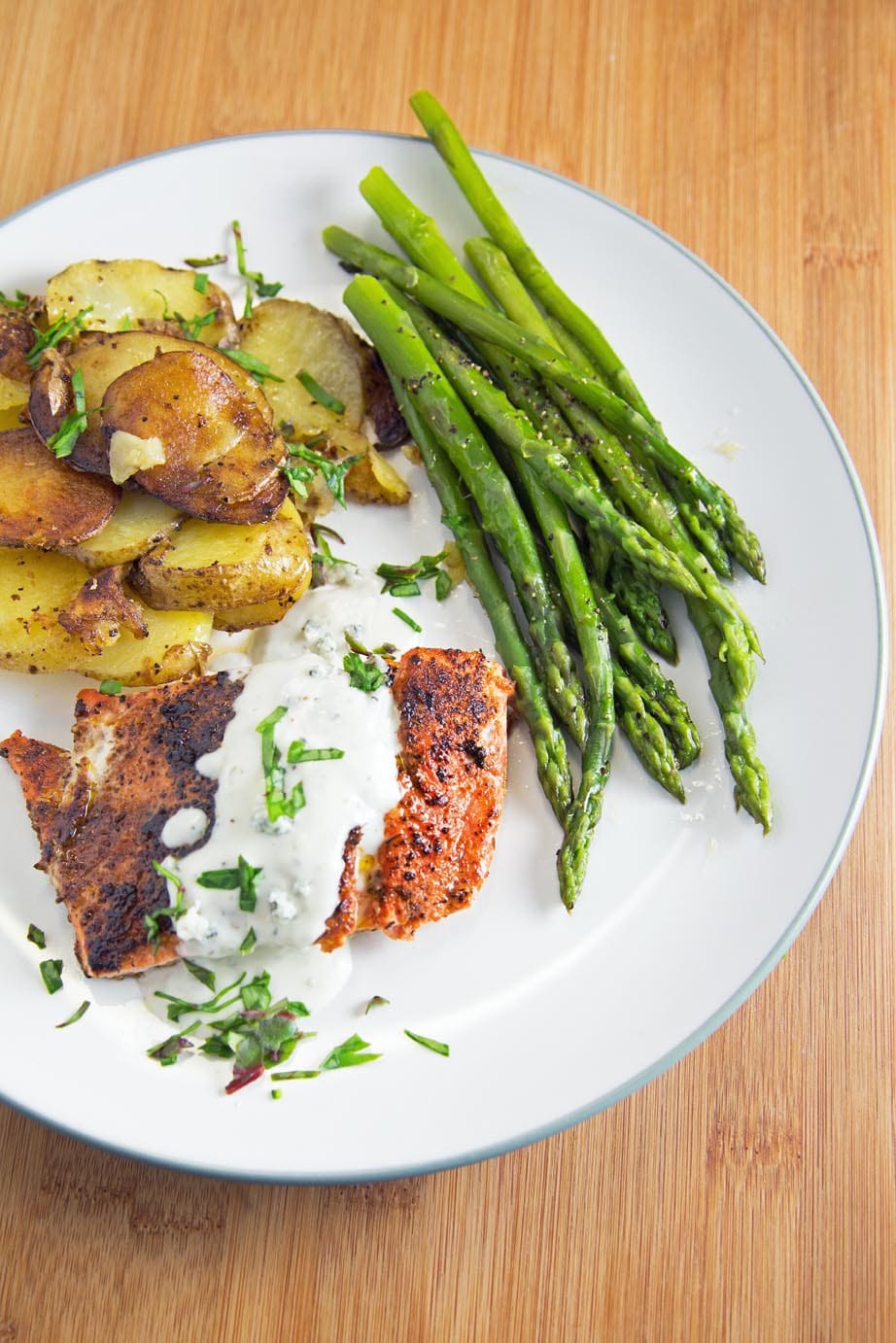 One of my missions has been to share my Restaurant Style of cooking with my friends and help turn any night into a special occasion with one of my Restaurant Style dishes.
And I promise it will be our little secret just how easy it is to cook like a chef in your own home.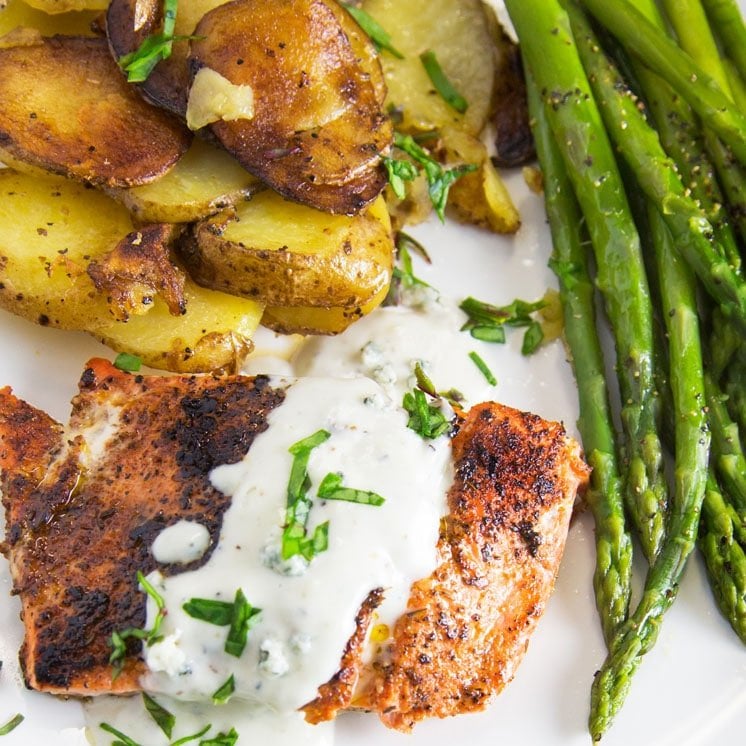 Next time you think of entertaining my lightly blackened salmon would be the perfect dish to serve your guests. You can easily prep and precook it hours before anyone arrives and finish it off in the oven minutes before you're ready to serve dinner.
Whether it's dinner for the family or a dinner party for 20, easy and Delicious is always a winning combination.
More Fish Recipes You'll Love!