How to make Cajun Style Florida Snapper
When you're talking about fresh fish from Florida there are two that always come to mind, Grouper and Snapper. Today I was lucky enough to pick up some beautiful Snapper filets at my grocer, so I thought I would cook up a Cajun Style Florida Snapper with fruit salsa and a lime margarita sauce.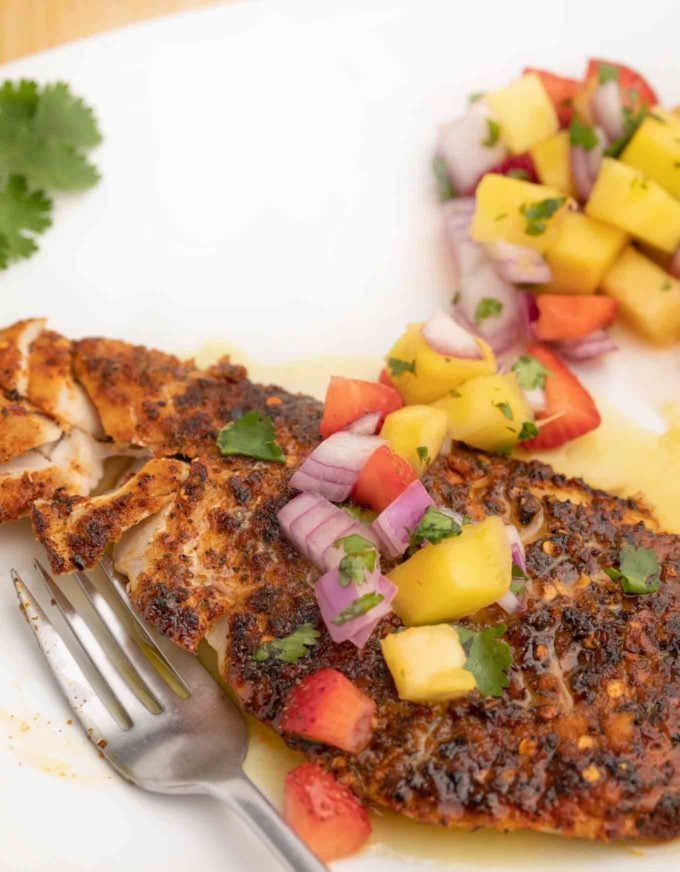 There are many ways to prepare and enjoy Snapper, but I was in the mood for one of my favorite restaurant-style dishes and decided to prepare it Cajun Style!
One of my favorite accompaniments for Cajun or grilled fish is fresh fruit salsa. Add my Lime Margarita Sauce and you've just turned out one delicious Restaurant Style Meal at a fraction of the cost of dining out.
And besides saving money, you also get to control what you're eating, making sure only the freshest, purest ingredients go into what you're making. That's a win-win in my book!
What Ingredients do I need to Make Cajun Style Florida Snapper?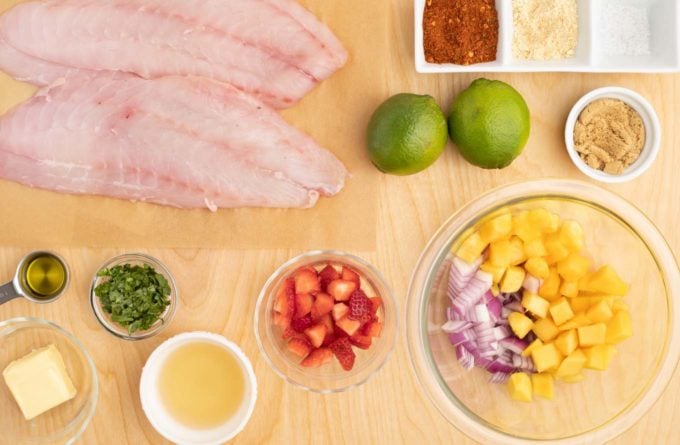 Let's start by gathering the ingredients we need to make my Cajun Style Florida Snapper. In Chef Speak this is called the "Mise en Place" which translates to "Everything in its Place".
Not only does setting your ingredients up ahead of time speed the up cooking process, but it also helps ensure you have everything you need to make the dish.
What other types of fish can I use for this dish?
If you don't like snapper or simply can't find it at your grocery store, there are many types of fish you can use instead of snapper.
Grouper
Rockfish
Mahi-Mahi
Halibut
you can always use your personal favorite if it's not listed, but I would stay away from steak-style fish, such as tuna and swordfish. Tilapia and Flounder would work, but the fillets are more delicate and they would have a tendency to break apart.
How do I make Cajun-Style Florida Snapper?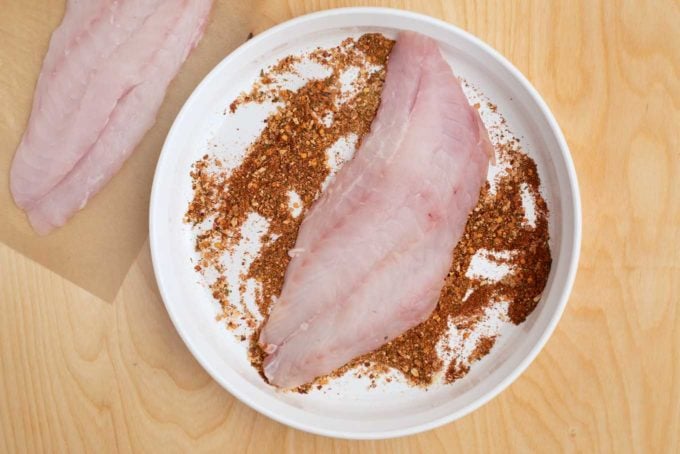 Trim snapper fillets and rinse in cold water. Pat dry with paper towels.
Mix Cajun seasoning with cracker meal and brown sugar.
Press one side of snapper fillets into seasoning mixture coating evenly.
Let a saute pan get very hot and add just enough olive oil to keep the snapper from sticking.
Carefully add the prepared snapper, seasoned side down into the pan.
Allow the fillets to cook undisturbed until the coating has browned, then turn to sear the other side of the fish.
Remove the seared snapper from the pan and place into your baking dish. Add a little water to the pan to help keep the fish moist while baking.
Place baking dish in preheated 350-degree oven for 8-10 minutes.
While the fish is baking or before you even get started make the fruit salsa.
Making the fruit salsa is really easy. Mix the diced fruit, onions, cilantro, lime juice, and salt together. (strawberries will soften and bleed, so if you make this ahead of time, don't add the strawberries until serving time)
What kind of fruit can I use in the salsa, instead of mango and pineapple.
The salsa recipe can be made with a variety of fruit. Peaches, nectarines, apricots, watermelon, kiwi, and blueberries can be substituted in any combination you like.
Onions do add that salsa flavor, as well as the cilantro, but both of those could be left out if you can eat them.
Remember this is your dinner and should be made the way you like to eat!
While your snapper is in the oven make the lime margarita sauce.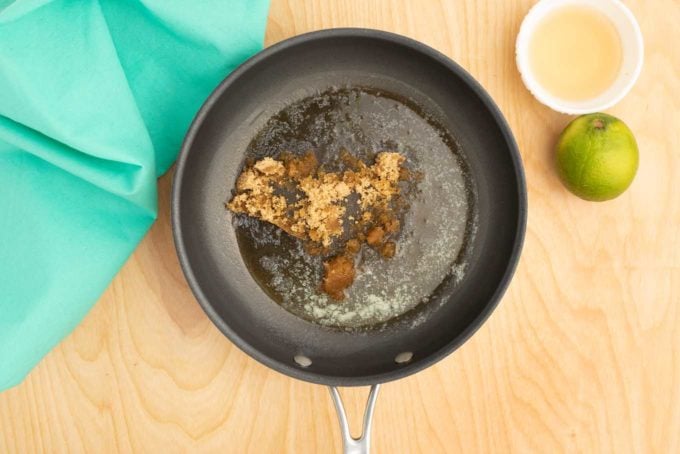 In a small saute pan, add 1 tbsp of butter and after it melts, add the brown sugar and blend well.
Add the lime juice and tequila, allow the alcohol in the tequila to burn off. Add in the last tbsp of butter and allow the mixture to thicken.
**Do not overheat the sauce will break, wait until you are ready to serve the snapper before the final heating of the margarita sauce
Do I have to use Tequila in the sauce?
No, you don't. If you can't have alcohol or don't like the taste, you can replace the tequila with apple juice, chicken or vegetable stock, or water.
If you don't like tequila, you can replace it with rum, gin, white wine or your favorite spirit.
Then it simply a matter of putting the dish all-together and serving it with rice or your favorite grain along with the vegetable of your choice. And you've got a restaurant-style dinner at a fraction of the cost of dining out!
More Recipes You'll Love!