My Homemade Chili Seasoning is a delicious and easy-to-make substitute for the store bought variety. With a simple and classic combination of spices, you can put together this simple and flavorful chili powder recipe!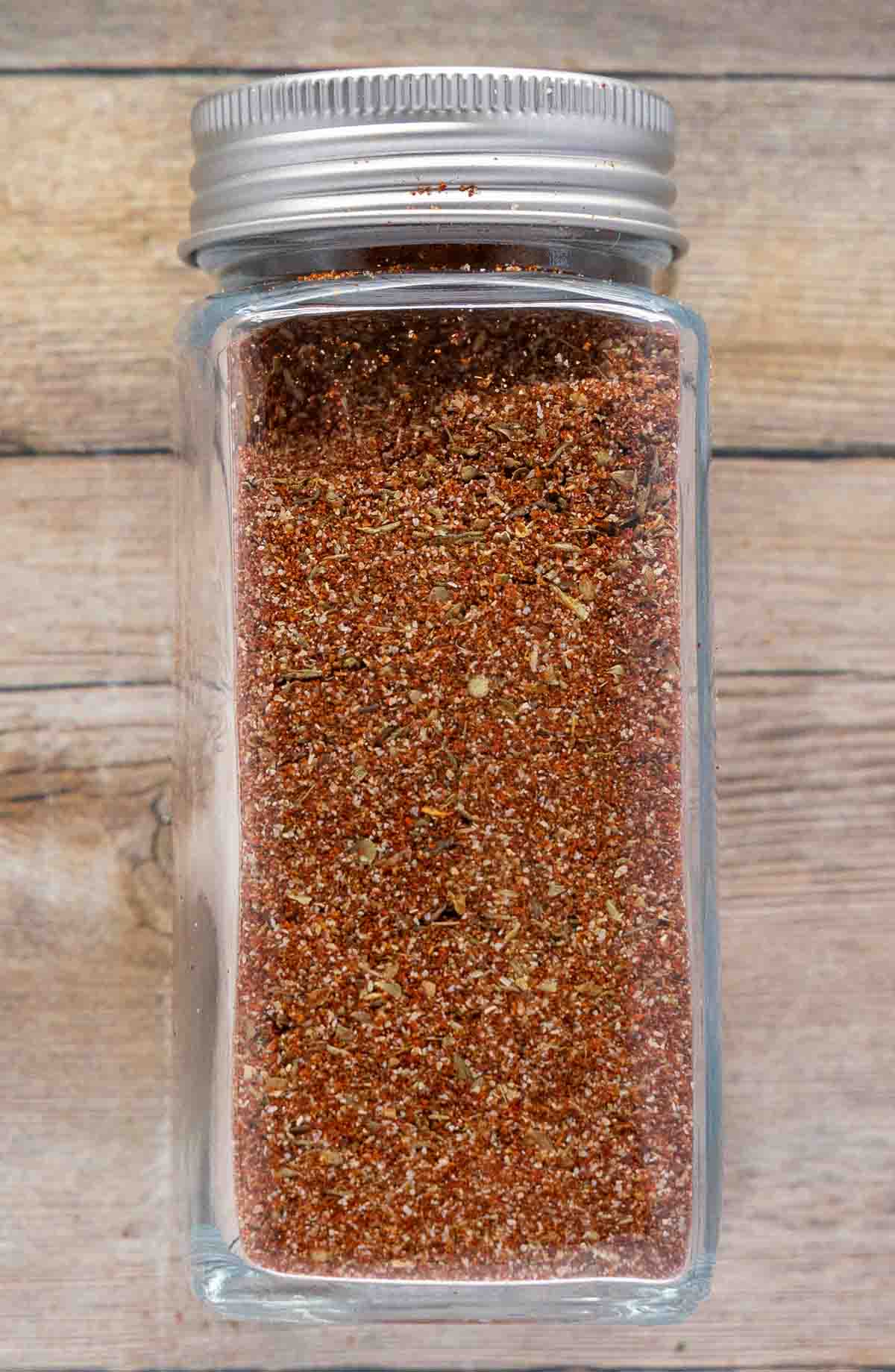 Use this homemade chili powder recipe to add instant gourmet flavor to chili dishes, chicken, beef, pork, and more! You can even use it as a starting point for tacos and fajitas.
The best part about homemade chili powder is the ability to control the balance of ingredients. Tweak the proportions to your taste and make the perfect chili powder blend!
Use this chili seasoning recipe in my Chicken Chili to add the perfect kick of heat and spicy flavor!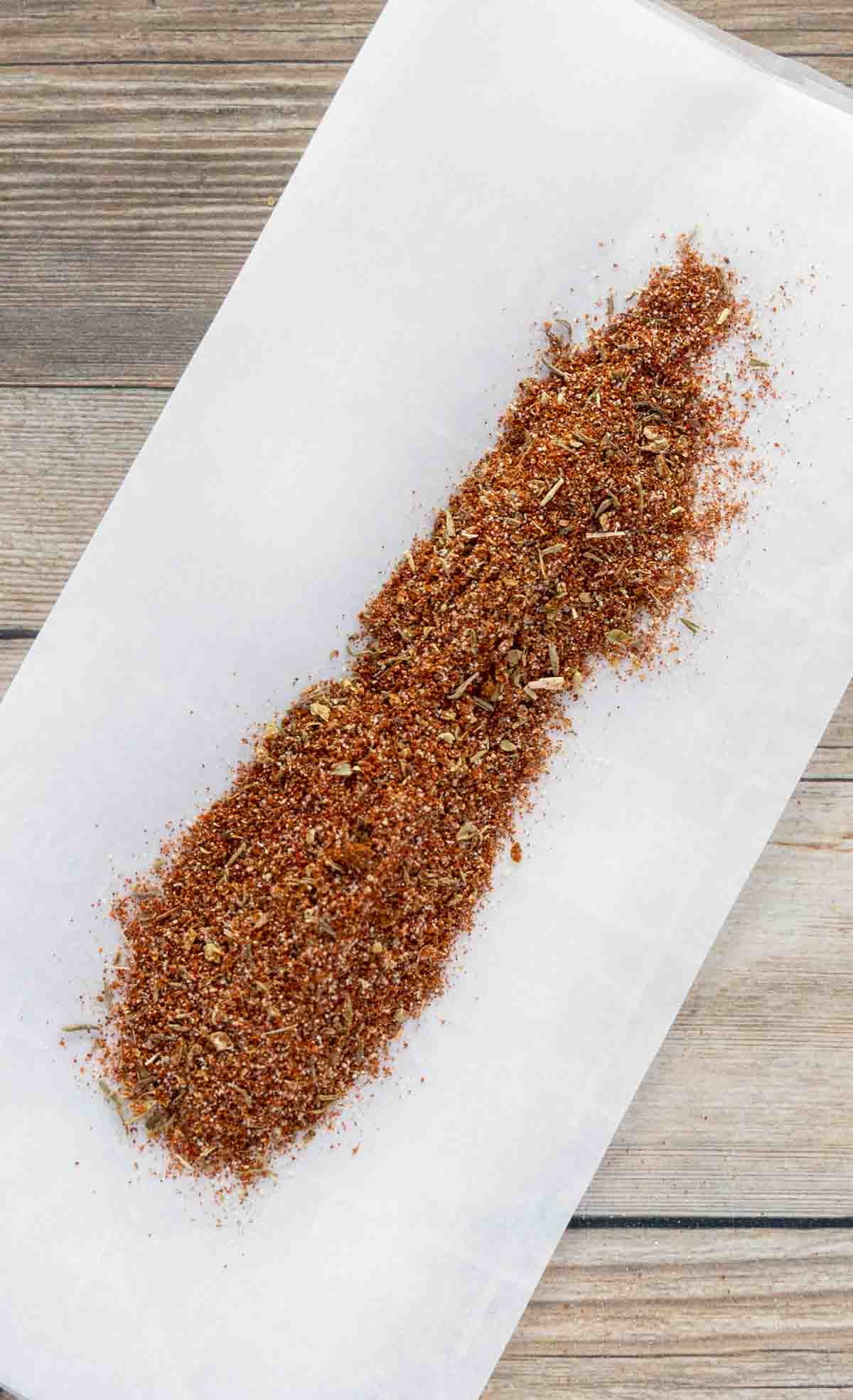 This homemade chili seasoning would be a deliciously unique homemade gift, perfect for a housewarming or for the passionate home chef.
If you love making homemade seasonings you'll love my Homemade Cajun Seasoning Blend and my Homemade Taco Seasoning.
Ingredients for Homemade Chili Seasoning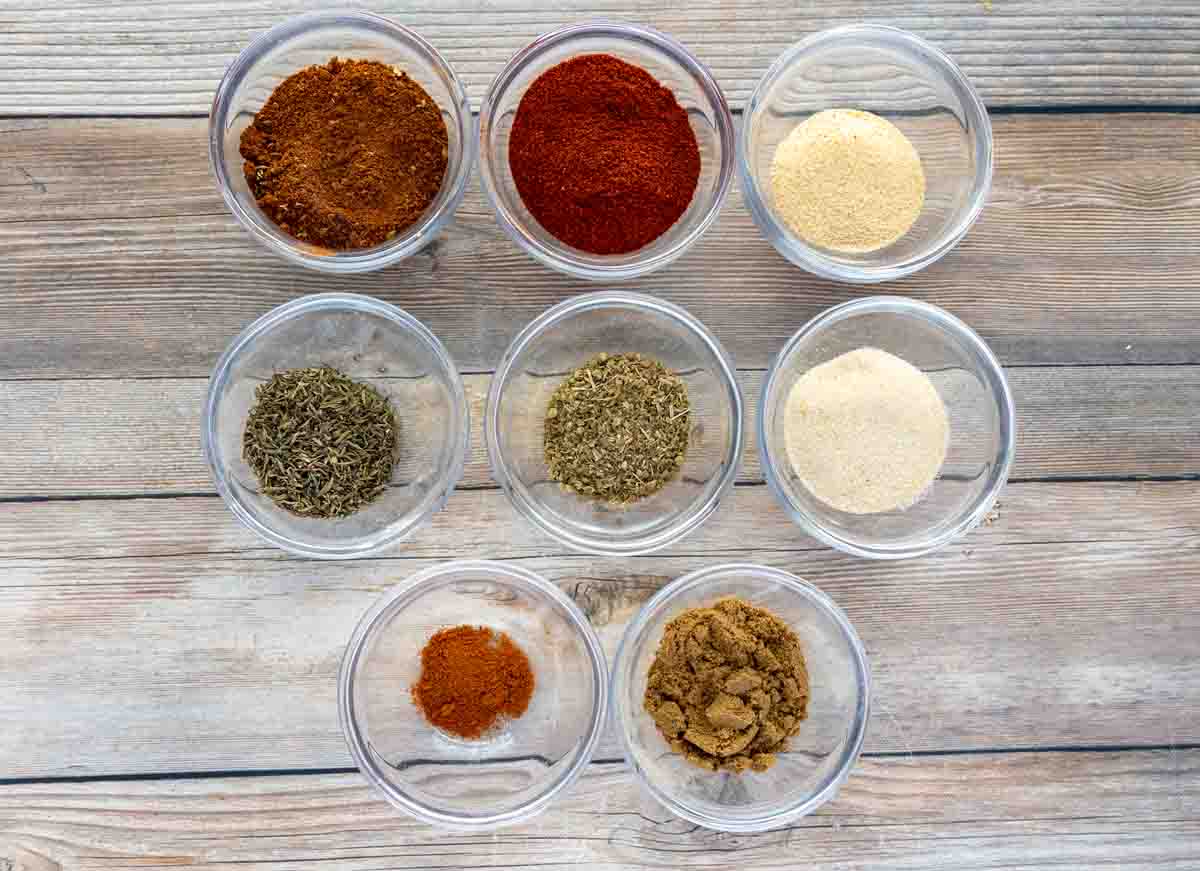 Let's start by gathering the ingredients we need to make Homemade Chili Powder Seasoning. In Chef Speak, this is called the "Mise en Place," which translates to "Everything in its Place."
Not only does setting up your ingredients ahead of time speed up the cooking process, it also helps ensure you have everything you need to make the dish.
Made with Simple Ingredients
chili powder
smoked paprika – you can use regular paprika as well
cumin
garlic powder
onion powder
dried oregano
dried thyme
cayenne – optional
The cayenne pepper is a great addition if you like a bit of heat in your chili powder. Add as much or as little as you want, or omit it altogether.
Chili powder from different places of origin can differ in terms of ingredients and heat. I used American chili powder for this chili seasoning. If you use another kind, be sure to check the heat level before adding.
For even more heat, add a sprinkle of red pepper flakes instead of or in addition to the cayenne pepper.
How to Make Homemade Chili Seasoning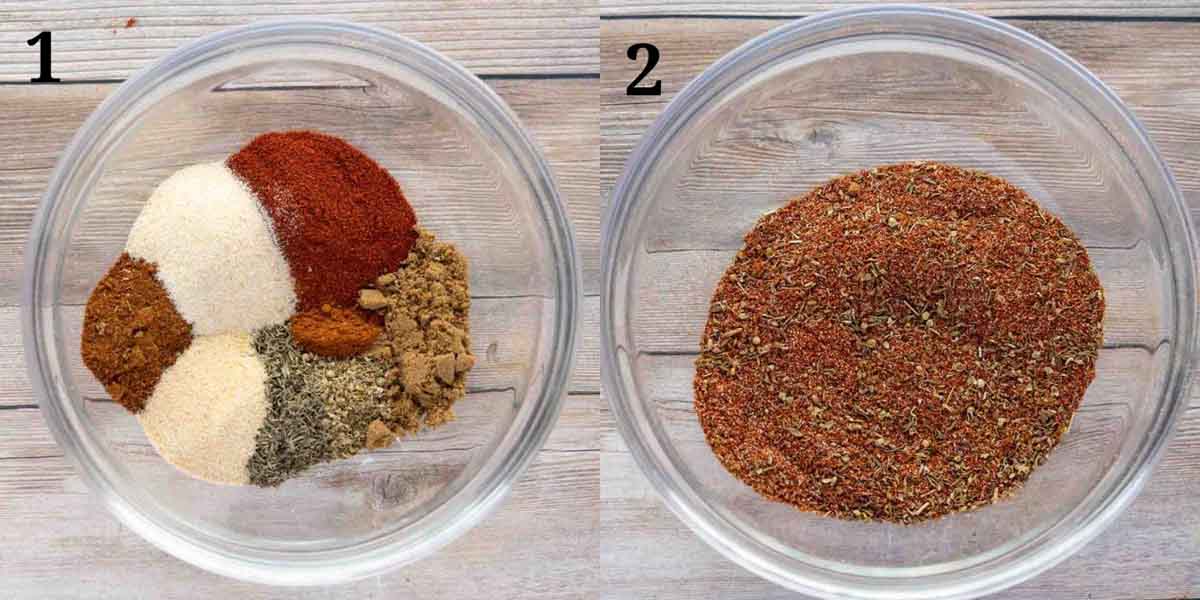 Add all of the ingredients to a small bowl.
Stir or whisk until well combined.
What Can I Make with Red Chili Powder?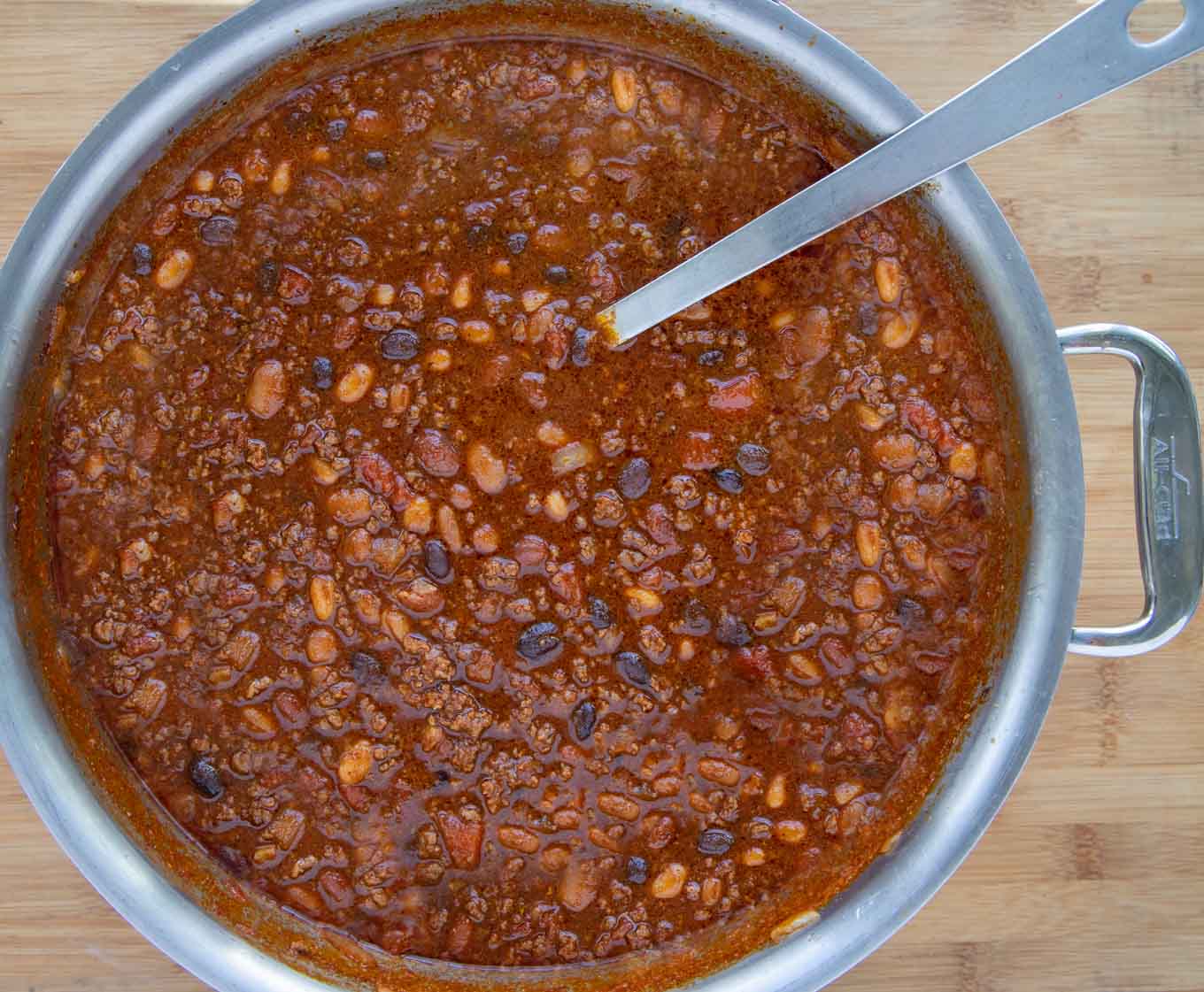 Use your homemade chili powder seasoning as a shortcut for this delicious Bean and Beer Chili recipe. Eliminate the spices called for and substitute this chili powder instead. Be sure to give the chili a taste and add more if needed.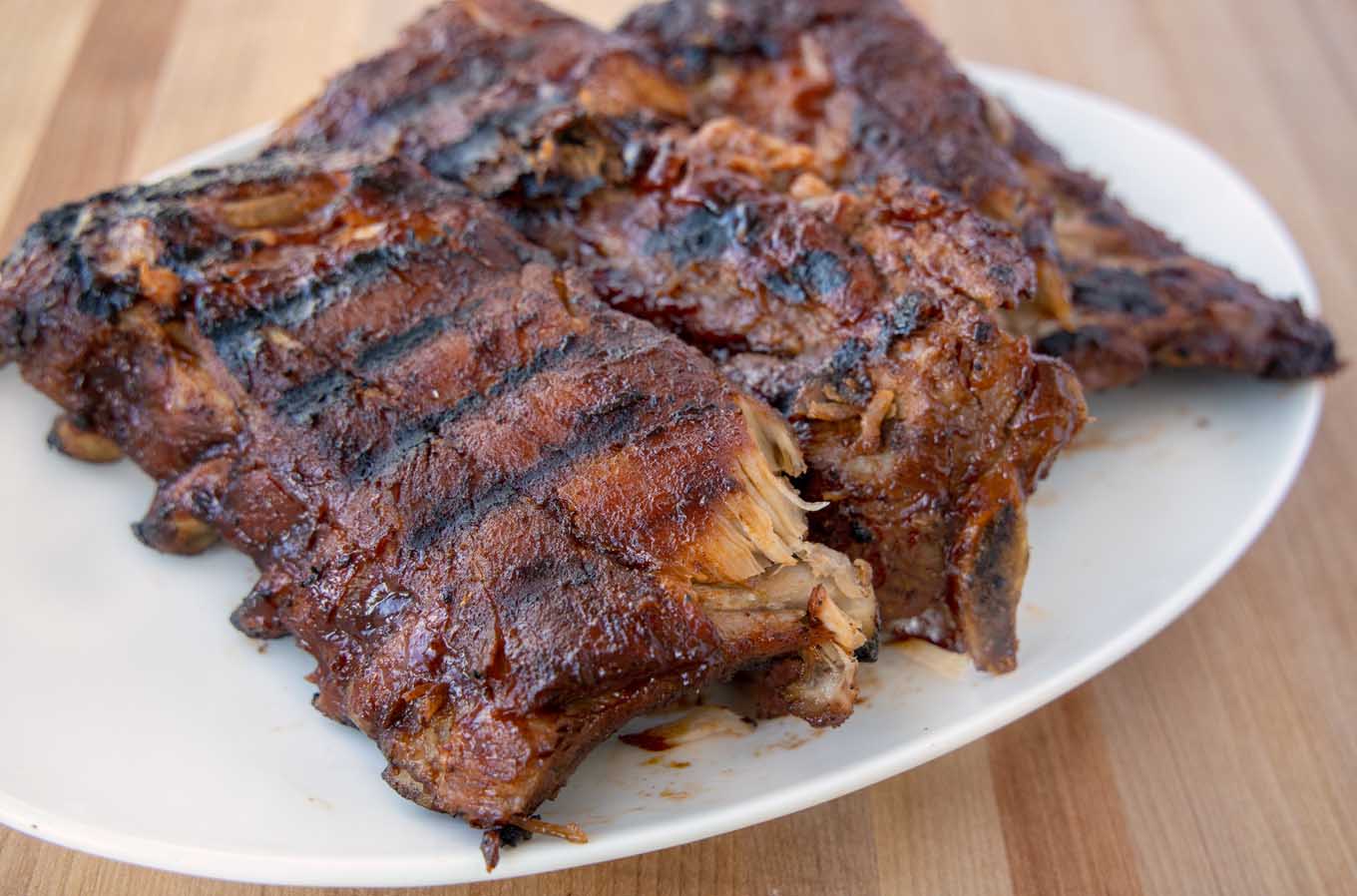 Chili powder is also a great way to add fast and complex flavor to a wide variety of meats, like these grilled baby back ribs. You'll love the tender and juicy meat paired with bold and spicy chili seasoning!
Chili Powder FAQs
What can I use if I don't have chili seasoning?
If you don't have all the necessary chili powder ingredients or a store bought red chili powder, a blend of paprika, cumin, and cayenne is a decent substitute.
Is there a difference between chili powder and chili seasoning?
Yes, you'll see that red chili powder the first ingredient in this chili seasoning blend. Red chili powder is made from ground chili peppers (and occasionally contains other ingredients as well). Chili seasoning uses chili powder and a variety of other spices to create a deeper and more complex flavor profile.
What is chili seasoning blend made of?
Typical ingredients include red chili powder, cumin, garlic powder, onion powder, paprika, and oregano. Other ingredients like thyme and cayenne can be added for more flavor. I recommend pairing your chili seasoning with salt and ground black pepper.
How do I store my homemade chili powder recipe?
Keep homemade chili powder in an airtight container in a cool, dry place. A dark pantry is best. This homemade chili powder recipe can last for up to a year, but I recommend using it before the 3-month mark for maximum flavor.
More Recipes You'll Love!