Chicken Sorrento (aka Chicken Sorrentino) is a popular menu item you'll find at many Italian restaurants. My version consists of pan-fried crispy eggplant cutlets topped with marinara sauce, followed by tender chicken breasts and mushrooms, then finished with a thin slice of prosciutto and provolone cheese.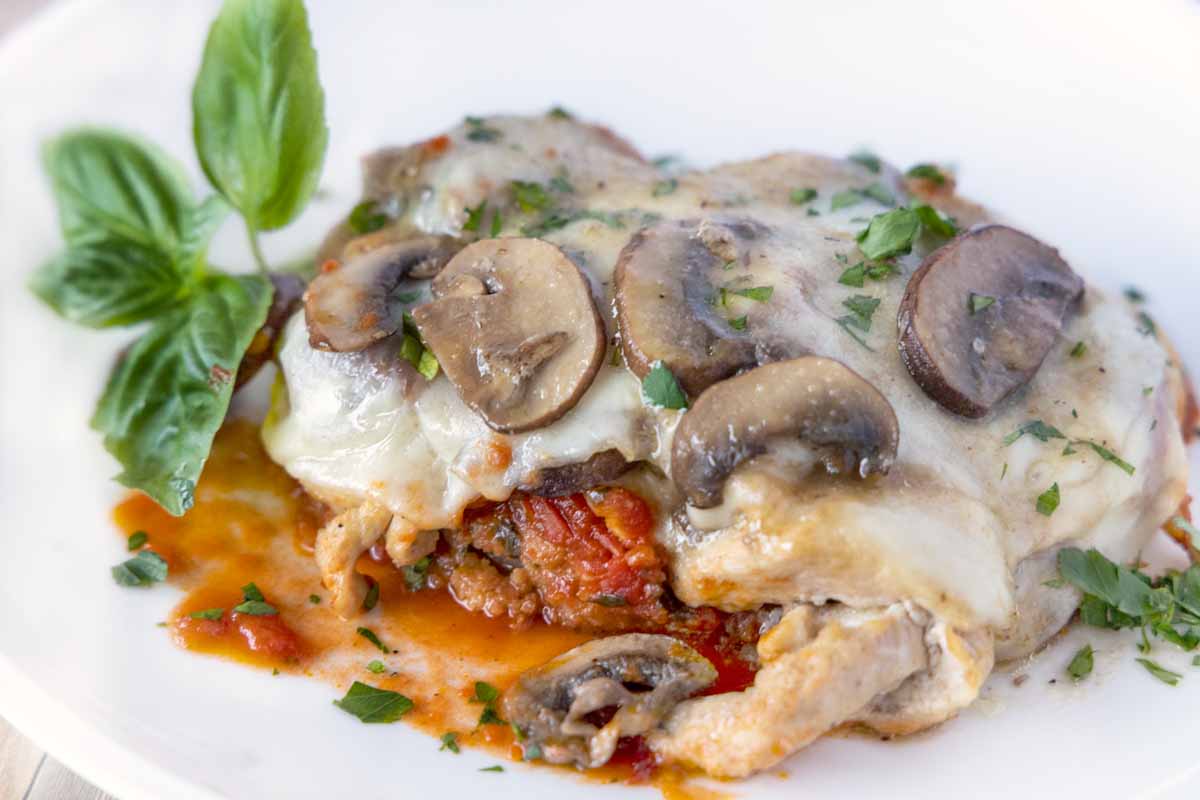 What is Chicken Sorrento (Sorrentino)?
My history with this dish goes back to a little Italian restaurant I worked at many years ago, family-owned and operated.
While I was working on the menu, he told me about a dish his aunt had made when she had first come to America. He had the basics down but didn't have a clue as to how she made it. After a few test runs this recipe was declared the winner. I hope I did her memory justice.
You can find this dish on many menus as Chicken Sorrentino or in Italian "Pollo alla Sorrentina".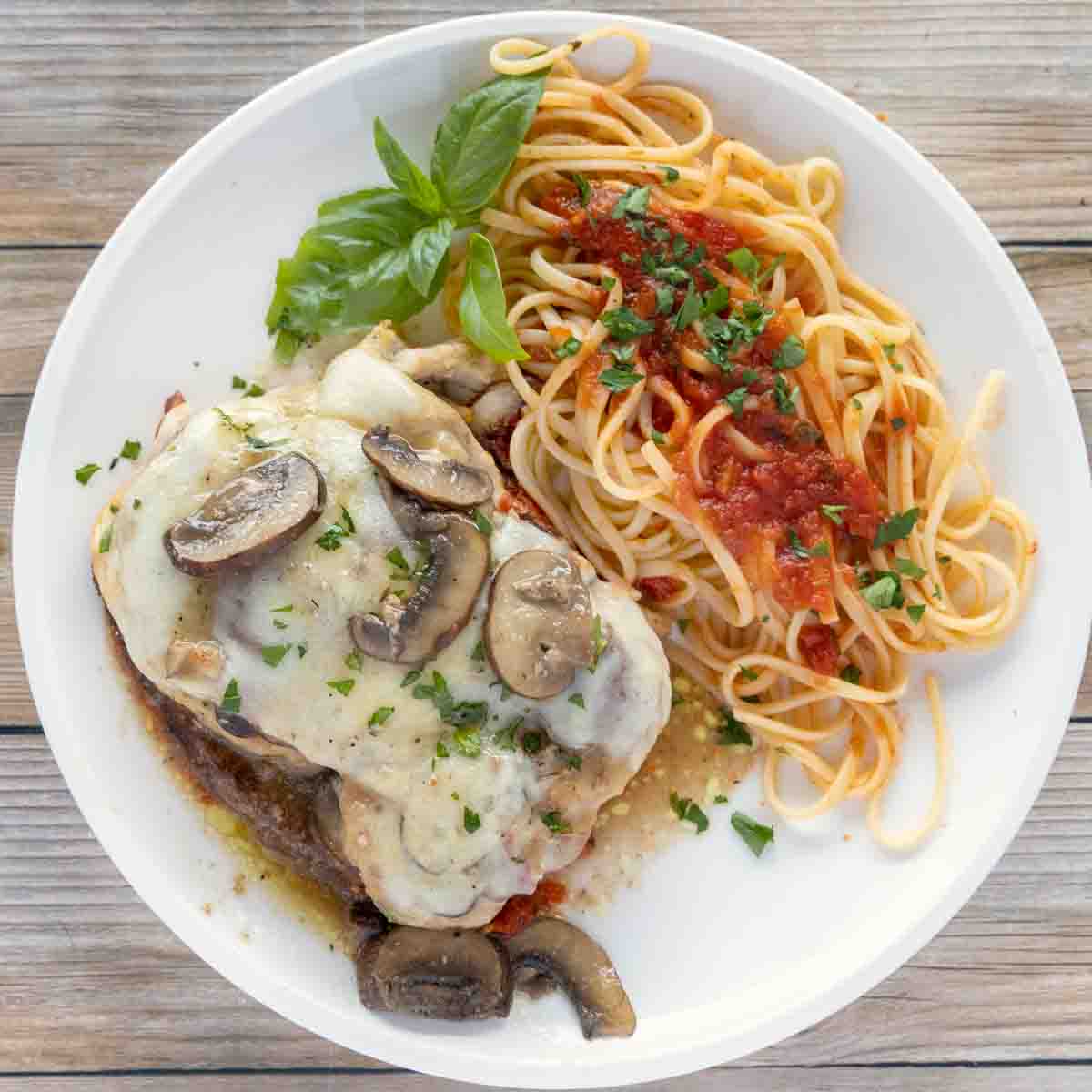 Chicken Sorrento isn't a complicated dish, just a few components put together in the right order so that each mouthful of this delicious dish was moan-worthy.
What ingredients do I need to make Chicken Sorrento?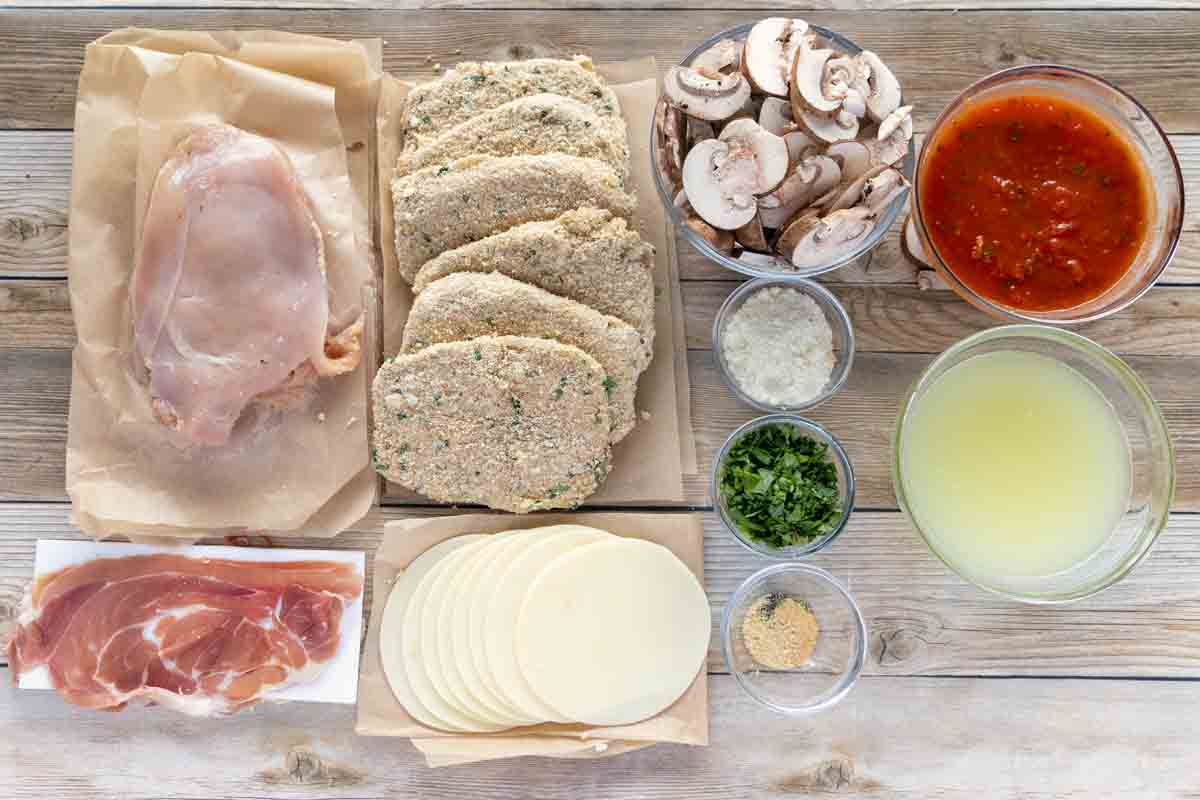 Let's start by gathering the ingredients we need to make Chicken Sorrento (Sorrentino). In Chef Speak this is called the "Mise en Place" which translates to "Everything in its Place".
Not only does setting your ingredients up ahead of time speed up the cooking process, it also helps ensure you have everything you need to make the dish.
You can replace the provolone with mozzarella cheese, fontina, or gruyere. If you're not a fan of prosciutto (you won't even know it's there) feel free to leave it out.
How do I make chicken Sorrento (Sorrentino)?
Start by preparing the eggplant cutlets. I like to bread a bunch of eggplant cutlets at one time, so I have it for Eggplant Parm or dishes like Chicken Sorrento or Sicilian Style Seafood.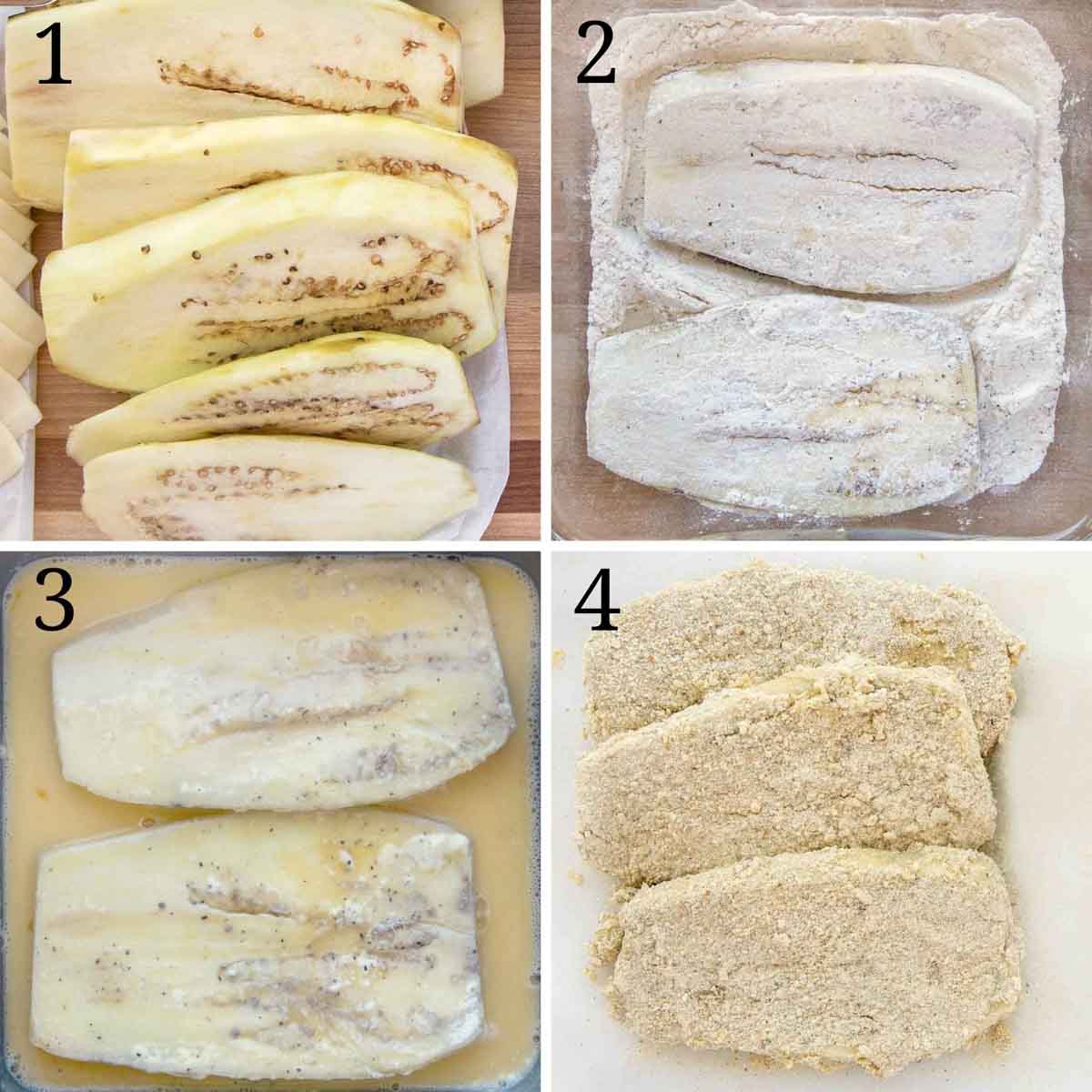 Peel and slice the eggplant.
Dredge the eggplant slices in flour seasoned with salt and black pepper.
Dip the floured eggplant in the egg wash, completely coating the eggplant.
Coat the eggplant in seasoned breadcrumbs. *Make sure to fully coat the eggplant in each of the steps of the breading station.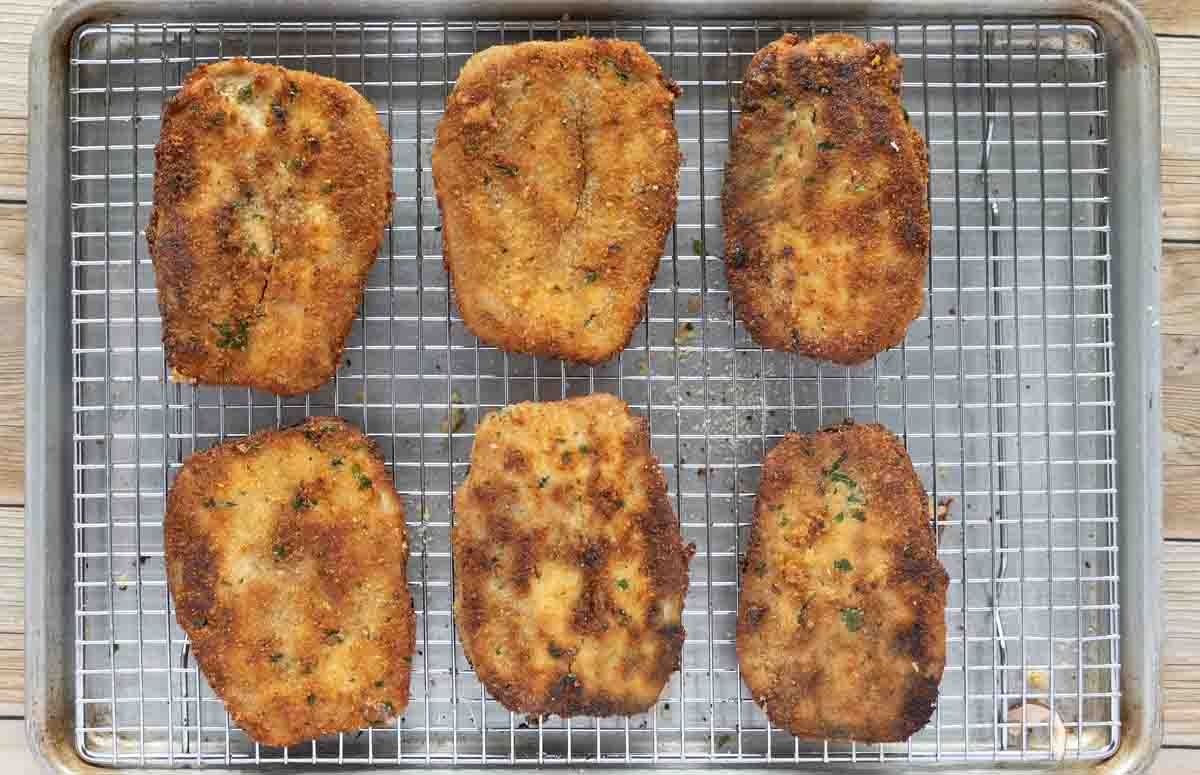 In a large saute pan over high heat add enough olive oil to the pan to fry one side of the eggplant at a time. Fry each side of the breaded eggplant until it's golden brown. Set the cutlets on a wire rack or paper towels to drain.
Empty the oil from the saute pan and wipe it out with paper towels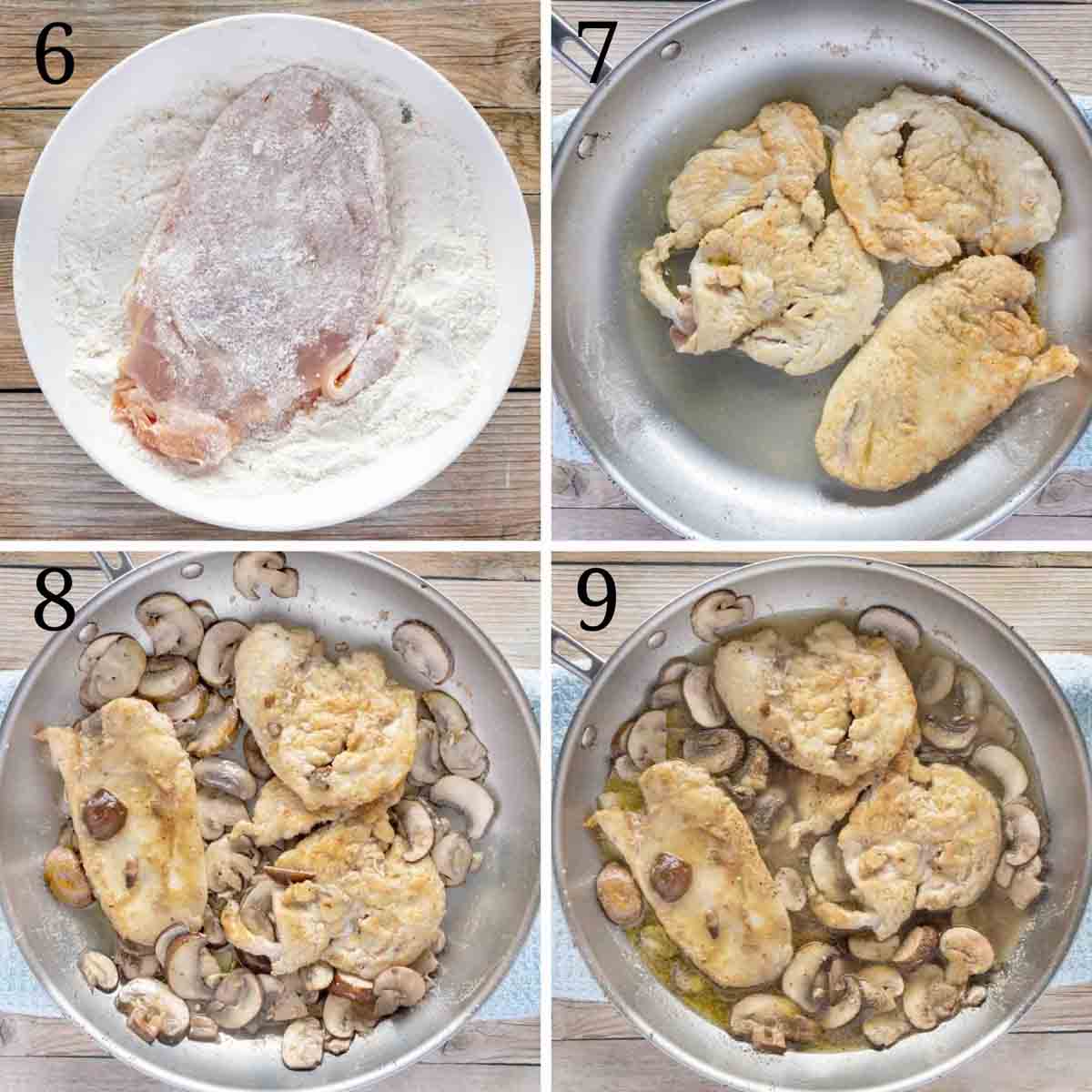 Dredge the chicken breasts in flour seasoned with sea salt and black pepper.
Place the chicken breast into a preheated pan over medium-high heat with olive oil. Sear one side of the chicken and turn it over.
After turning the chicken cutlets over, add the sliced mushrooms to the pan. (add more olive oil if necessary) to saute the other side. Continue cooking over medium heat, allowing the mushrooms to cook until soft, at this point the chicken should almost be fully cooked.
Add a splash of white wine to stop cooking and deglaze the pan (optional). Add the chicken broth, onion powder, garlic powder and black pepper to the pan and mix well. Reduce the heat to low and allow to simmer for 5 minutes.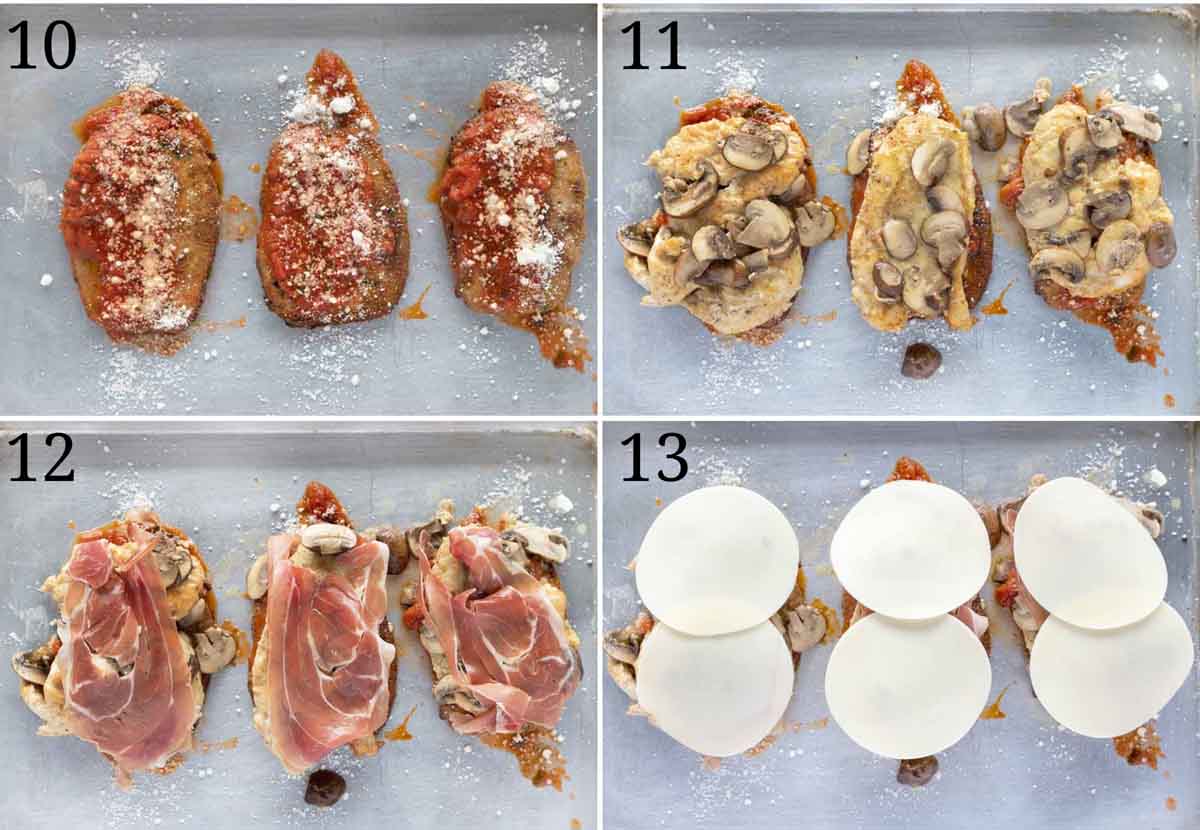 Place the fried eggplant cutlets on a baking sheet or large baking dish, add a few spoons of marinara sauce (tomato sauce) on top of the eggplant and sprinkle liberally with grated Romano or parmesan cheese.
Place the sauteed chicken cutlets on top of the eggplant with some of the mushrooms.
Place a thin slice of prosciutto on top of the chicken breasts.
Top the prosciutto with two slices of provolone cheese.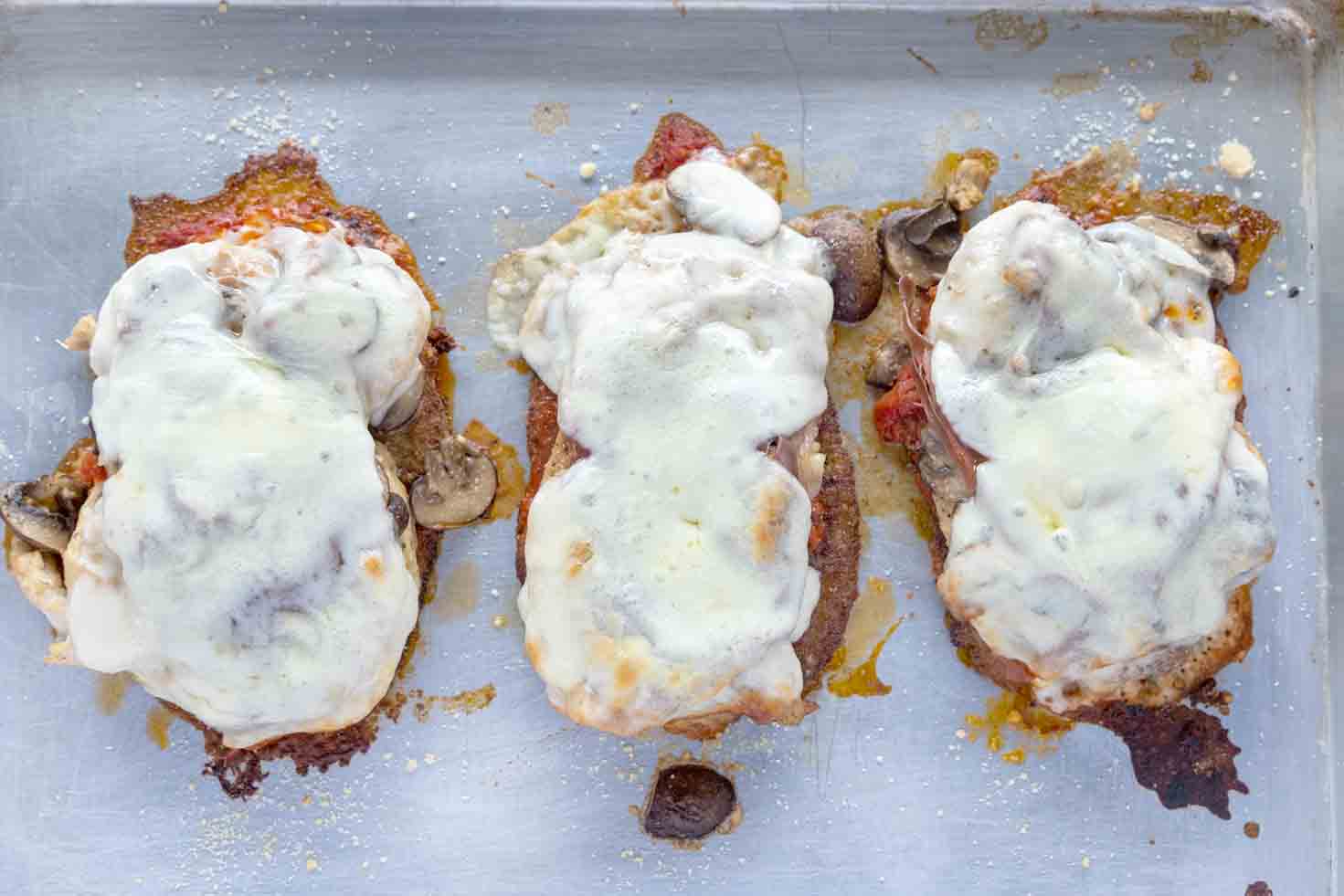 Place the completed Chicken Sorrento in the preheated oven for 10-15 minutes or until the cheese has fully melted and an instant-read thermometer reads an internal temperature of at least 165 degrees.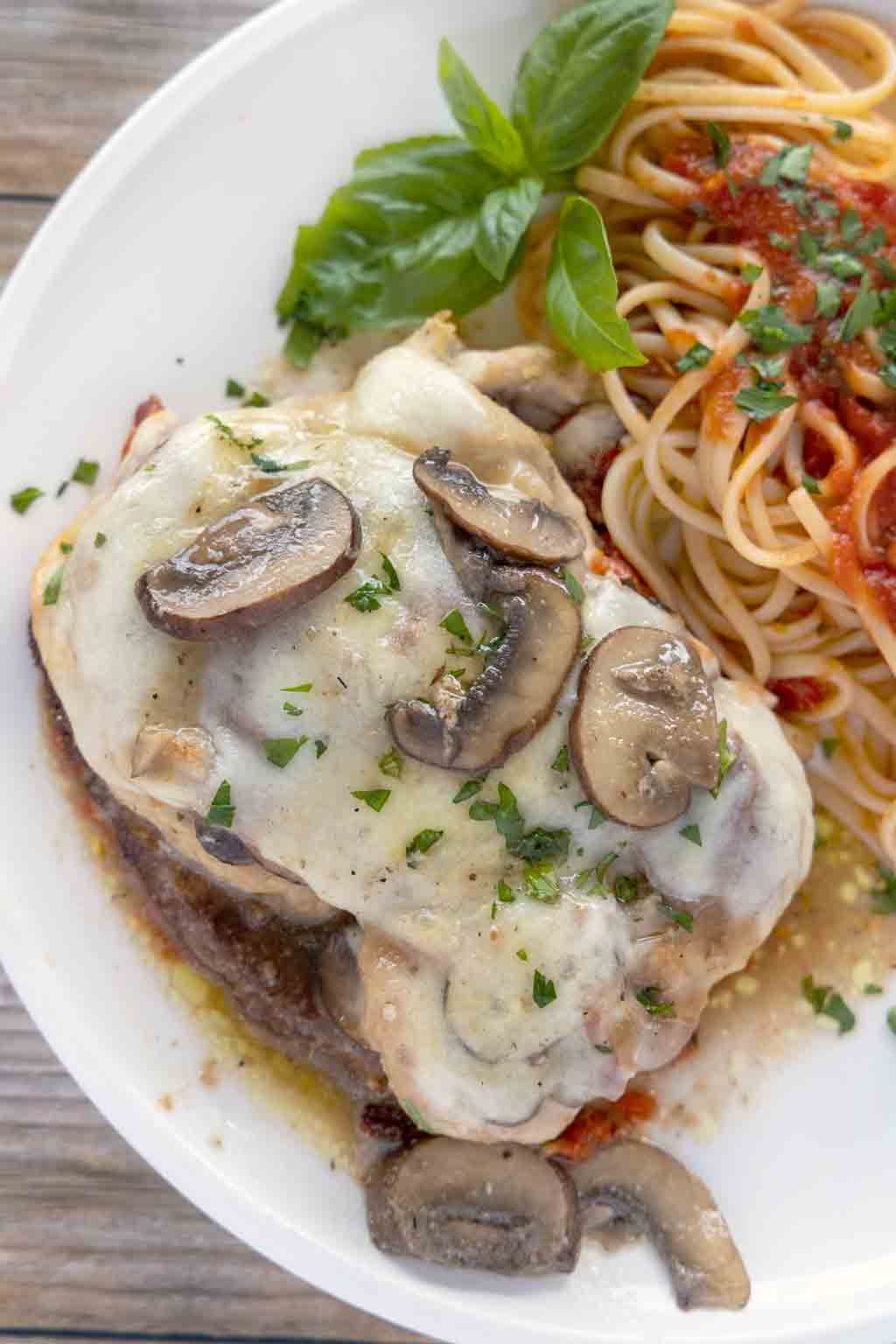 As I moved to different restaurants throughout my career, this was one dish I always took with me. In. It's a very flavorful chicken dish and served with a side of pasta or risotto it will satisfy the heartiest appetite.
Recipe FAQ's:
Can I make eggplant cutlets in an air fryer?
Yes, you can. Preheat the air fryer to 380°F.
Spray each side of the eggplant with cooking spray and place in a single layer in the air fryer basket. Cook for 5-7 minutes, then flip the cutlets over and cook an additional 5 minutes or until tender and crisp.
Do I have to use mushrooms in Chicken Sorrento?
No, you don't. I like the added flavor, but it's not a deal-breaker if you want to leave them out.
What should I serve with Chicken Sorrento?
Pasta with a red sauce or aioli sauce are my favorite sides with chicken Sorrento. Rice, risotto or your favorite grain will also go well.