Take a Trip to Italy with my Bucatini and Blackened Salmon.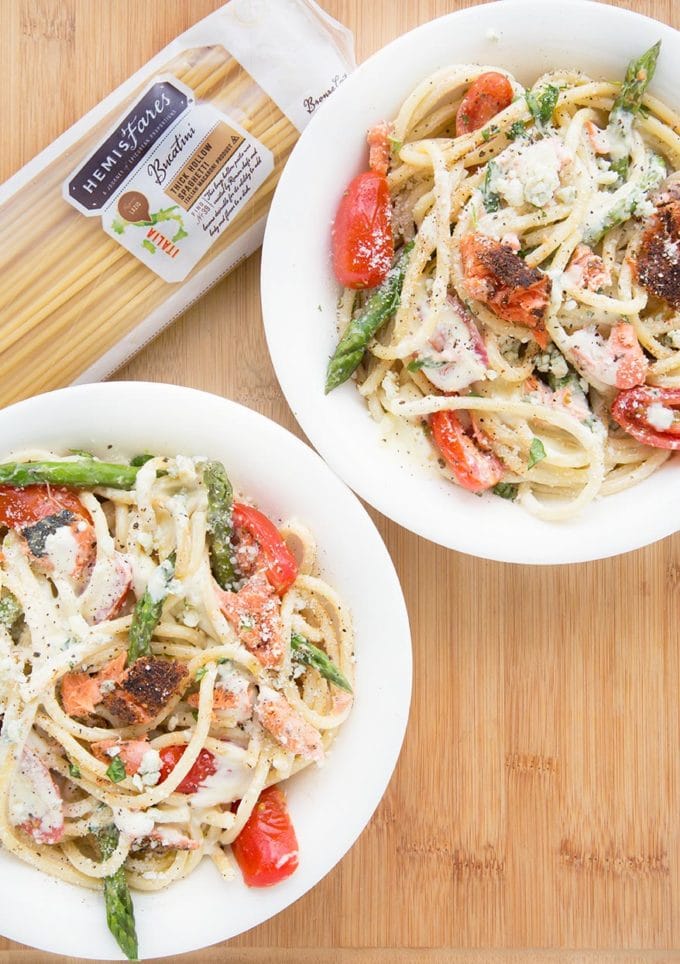 Have you ever wondered how sad life would be without pasta? It's almost heartbreaking to think about it…sigh.
For this dish I choose Bucatini. Bucatini is a slow-dried, thick and hollow pasta that is from the Lazio Region of Italy and is a favorite pasta of Rome.
What Ingredients do I need to make Bucatini with Blackened Salmon?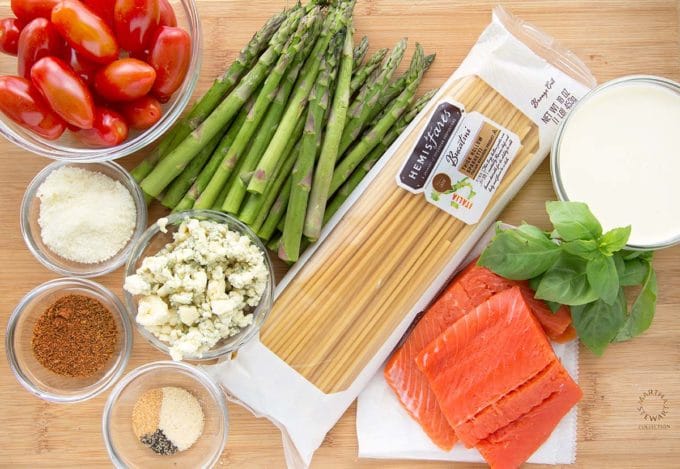 Let's start by gathering the ingredients we need to make Bucatini with Blackened Salmon. In Chef Speak this is called the "Mise en Place" which translates to "Everything in its Place".
Not only does setting your ingredients up ahead of time speed up the cooking process, it also helps ensure you have everything you need to make the dish.
How do I make Blackening Seasoning?
If you can't buy blackening seasoning aka Cajun Spice where you live, here is a basic recipe that can be adjusted to your likes.
2 tablespoons paprika (smoked or regular)
1 teaspoon fine sea salt
1½ teaspoon garlic powder
1 tesaspoon ground black pepper
1½ teaspoon onion powder
1 tablespoon dried oregano
1 tablespoon dried thyme
½ teaspoon cayenne (more if you like heat, but be careful)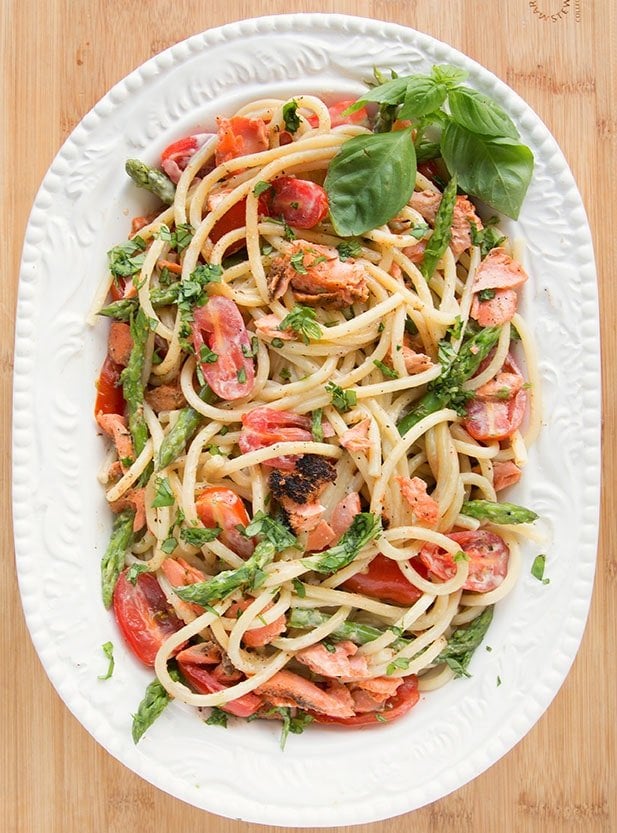 Although the dish looks complicated it only has a few components you need to get ready. Lightly cook the asparagus, start the cream sauce reduction, blacken the salmon and cook the pasta. If you have a nice serving bowl it makes a great presentation.
If not, you can serve out the portions in your pasta bowls or dinner plates.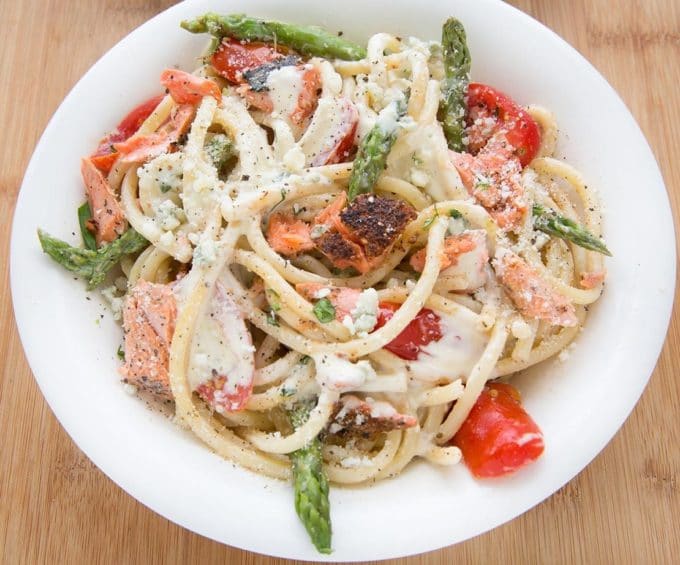 Serve up your pasta with extra Romano and Gorgonzola Cheese and fresh ground black pepper. Can I tell you that is dish was ah-mazingly delicious? In fact, even reheated the second day it was still better than most of the pasta dishes you'll order at your favorite Italian restaurant. And at a fraction of the price!
More Pasta Recipes You'll Love!