My easy Pan Seared Halibut with Creamed Spinach Recipe will show you how to prepare pan-seared halibut perfectly every time!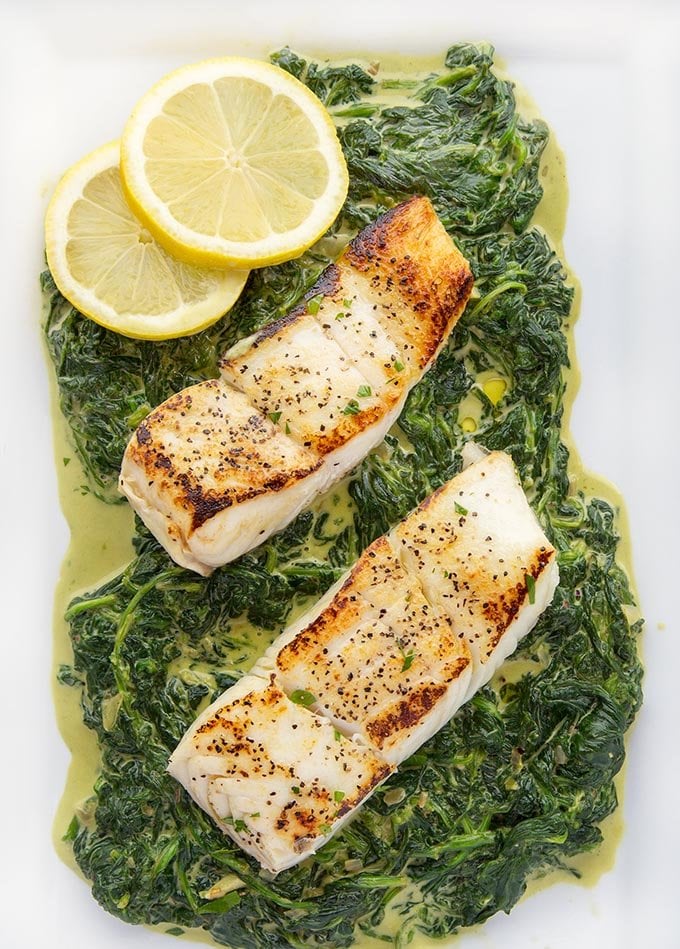 After spending six weeks in Europe this summer I realized that I needed to get more seafood in my diet. Too much red meat, white meat or any kind of meat is not good for the body.
Now don't get me wrong I love meat, but it just needs to be eaten in moderation and in smaller portions. My goal is to eat seafood 2-3 times a week and halibut has become one of my favorite fish to eat.
It's Important to Find a Trusted Source of Quality Seafood
If you don't have a good source for fresh seafood in your area (and I don't mean your local grocery store) there are many online sources for fresh frozen and cryovaced portions of fish.
What Ingredients do you need to make pan seared halibut?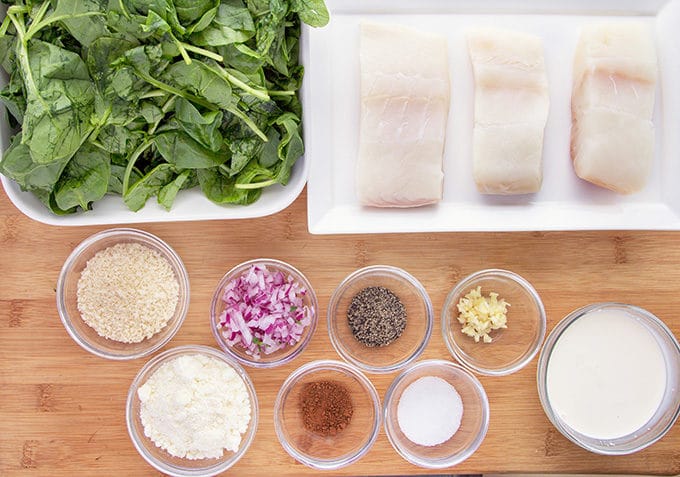 Let's gather the ingredients for this dish which is referred to as the mise en place in chef speak, which means everything in its place. This is always a good way to start your recipe so all the ingredients are at ready (and in the house) before you start cooking.
I knew I wanted to pan-sear my halibut and as I thought about how to serve it without making an additional sauce, creamed spinach seemed like the perfect companion to this light flaky fish.
Tips for Perfect Pan-Seared Halibut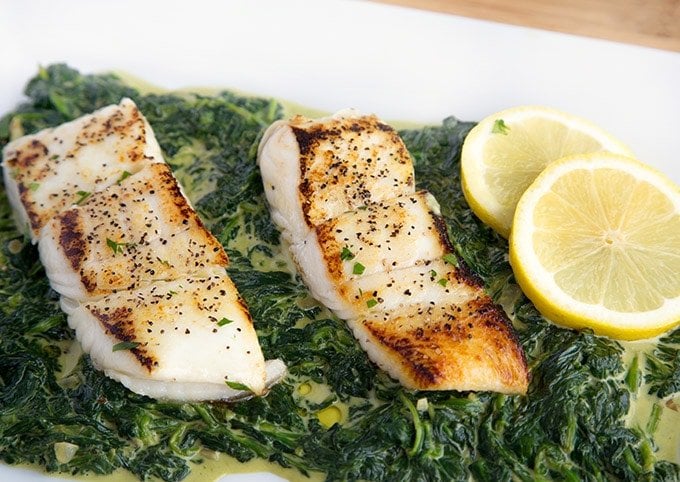 It's not difficult to pan-sear halibut (or other fish) if you follow these few simple steps.
remove the halibut from the refrigerator and let stand for 15 minutes before starting
dry the surface of the fish very well in between two paper towels
preheat your skillet (I used cast iron but stainless steel works well too) over high heat
add a small amount of vegetable oil to the pan, heating the oil until it starts to shimmer slightly
place each fillet skin side up (good side down) carefully onto the heated pan
lightly press down on the fish with your spatula to create the perfect crust
Create a Restaurant Style Dish in your home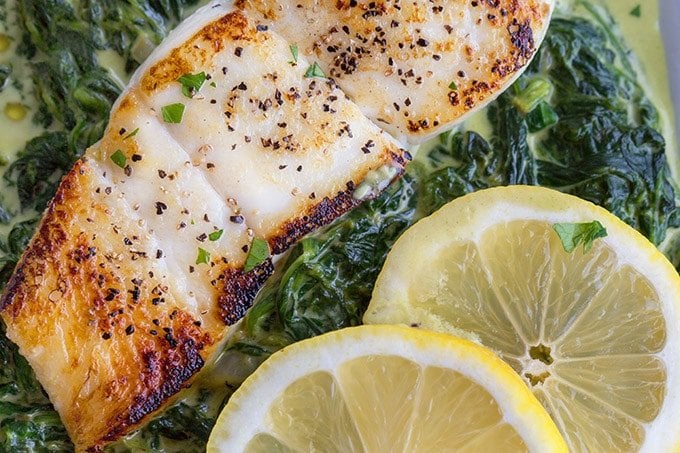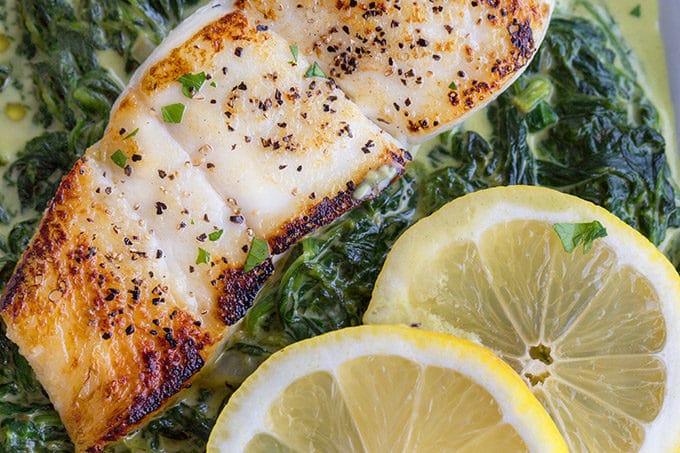 Creating mouth-watering restaurant-style dishes is a lot easier than you think. It all comes down to getting quality products to create your dishes.
So get in your kitchen and start cooking. I promise after you make this dish you'll be trying more of my seafood recipes in your home and have fun in the process.
You'll be creating delicious restaurant-style meals in your own home at a fraction of the cost of going out to dinner. And you'll have full control of the ingredients used in making your dinner, that's the best part.
More Seafood Recipes You'll Love!