My Crab Stuffed Flounder Recipe is the ultimate restaurant-quality dish that you can make in your own kitchen.
Sweet crab meat blended with an easy-to-make imperial sauce stuffed between fillets of ocean-fresh flounder couldn't be easier to make. Whether it's for your next dinner party or date night, be prepared to impress your guests with this delicious seafood dish.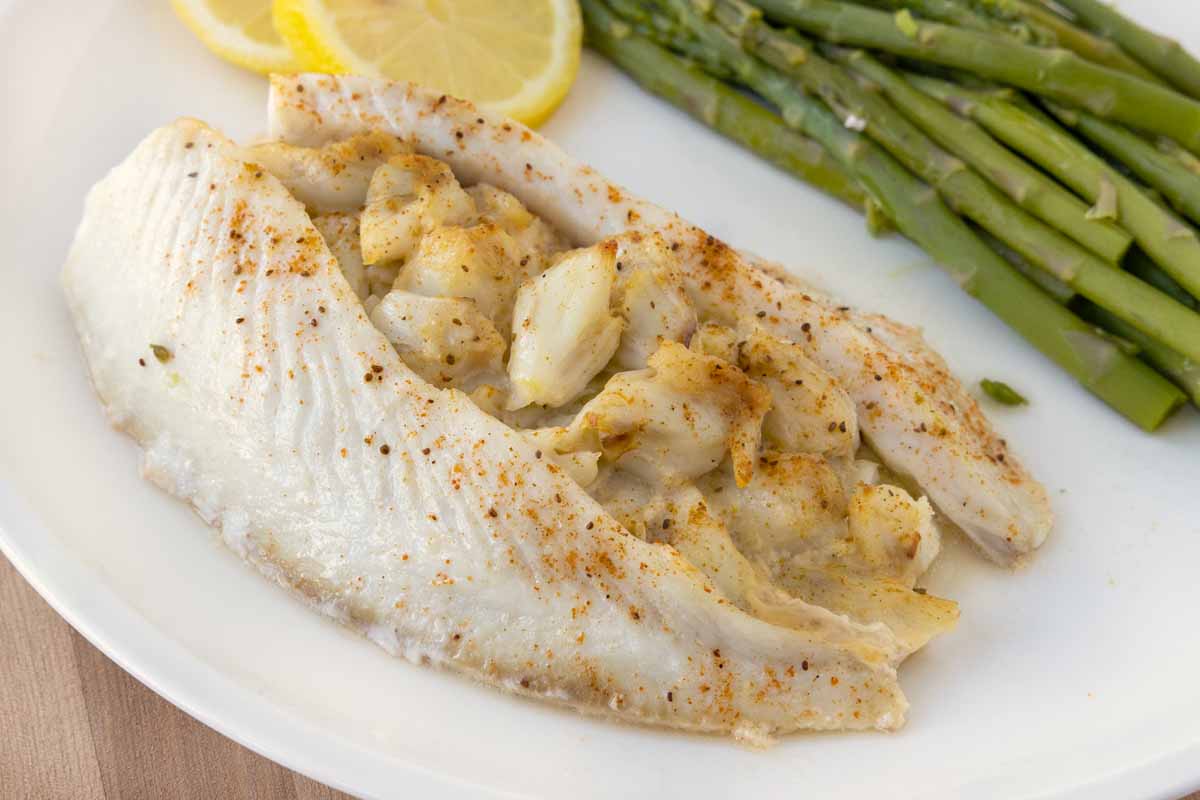 One of the most popular dishes on my restaurant menu at the Jersey shore was flounder stuffed with crab imperial.
If you were a seafood lover, my stuffed flounder was at the top of the list of choices. One of my other favorites is my baked seafood casserole.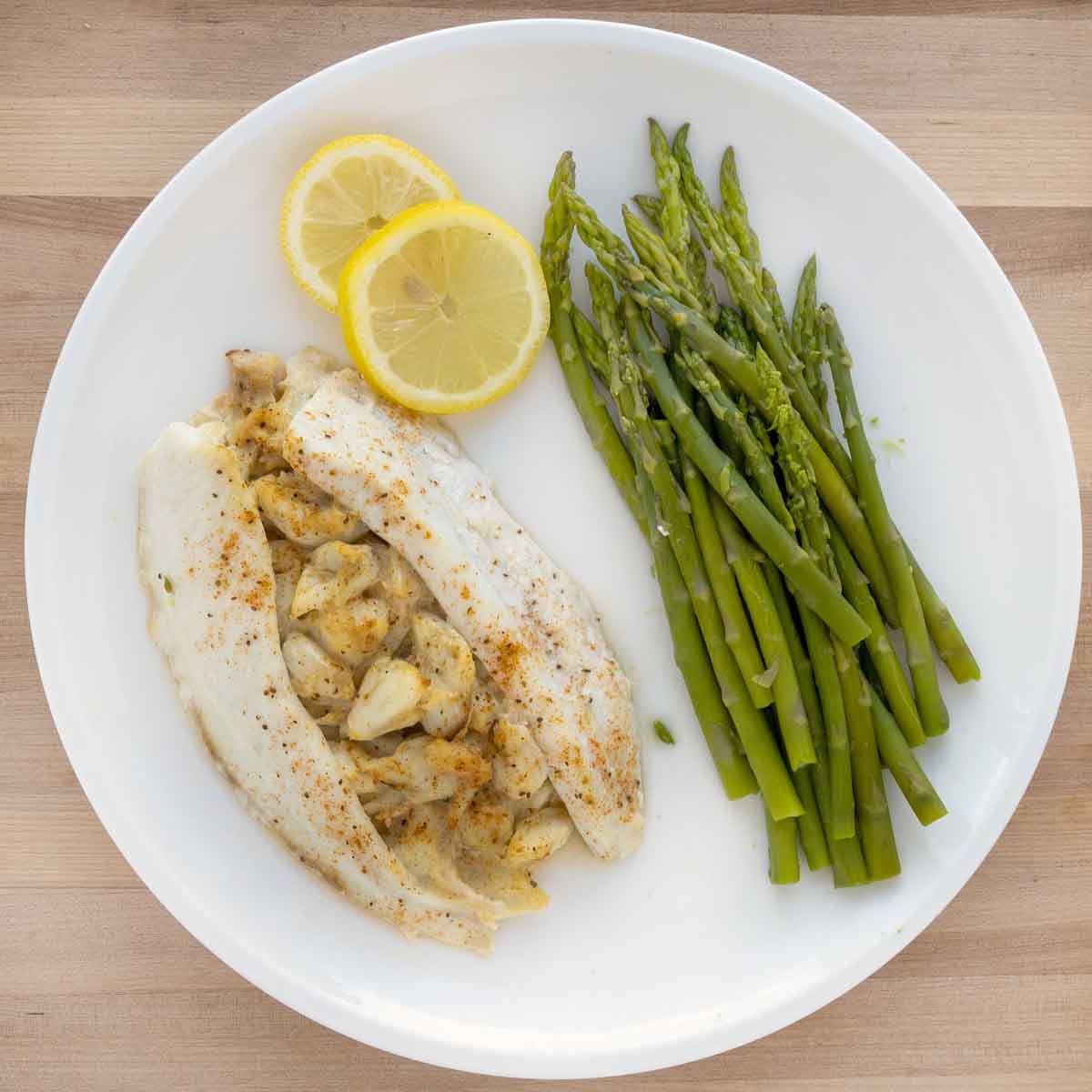 The secret is in the imperial sauce, which takes 3-5 minutes to make. And that same sauce mixed with crab meat can be used to make Crab Cakes, Crab Imperial, Stuffed Lobster, and so much more!
Ingredients to make Stuffed Flounder?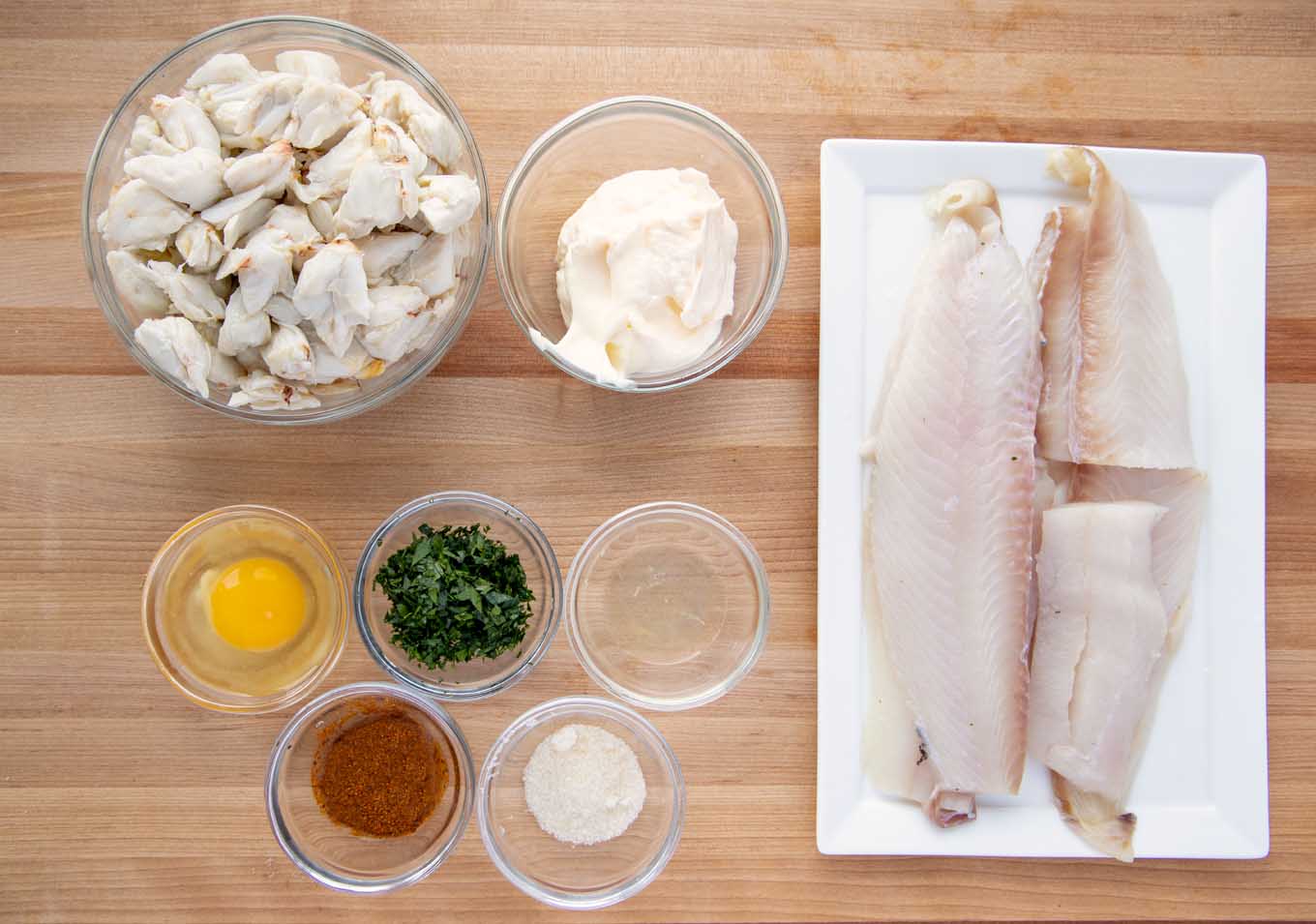 Let's start by gathering the ingredients we need to make Stuffed Flounder. In Chef Speak, this is called the "Mise en Place," which translates to "Everything in its Place."
Not only does setting your ingredients up ahead of time speed up the cooking process, but it also helps ensure you have everything you need to make the dish.
*My choice of crabmeat is always from blue crabs, and while I do love fresh flounder fillets, frozen is definitely acceptable.
WHAT TYPE OF CRAB MEAT CAN I USE?
The source of crab meat can be from any part of the world that has crabs and includes varieties such as Blue Swimming, Dungeness, Snow, King, and of course, my favorite is Blue Crab from the east coast and gulf of the US.
Jumbo lump crab meat
Lump crab meat
Backfin crab meat
Claw crab meat
Imitation crab meat
What other types of fish can I stuff with Crab Imperial?
If you want the same type of presentation, fish fillets that are thin work best.
But any fish can be topped with crab imperial. The stuffing doesn't have to go between the fillets, it can simply go on top of the fish before baking.
How do I make Imperial Sauce?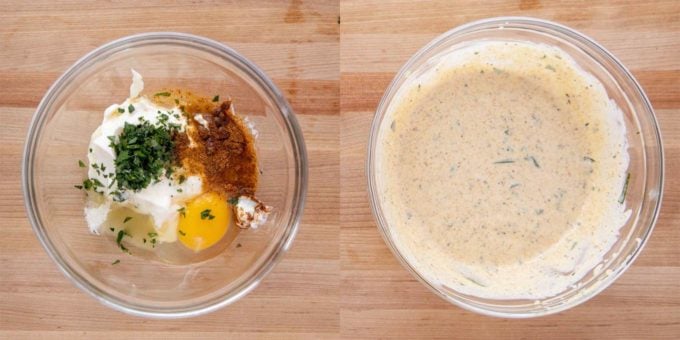 The first step is making the imperial sauce for the crab meat. In a small bowl, mix all the ingredients for the imperial sauce together until well blended.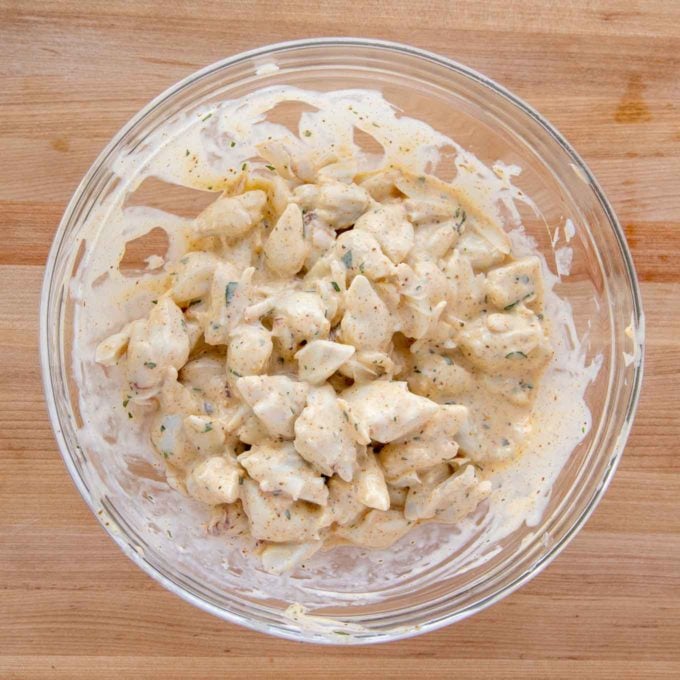 Gently blend the sauce into the crab meat, don't add it all in, in case you don't need quite that much sauce.
How do I make Crab Stuffed Flounder?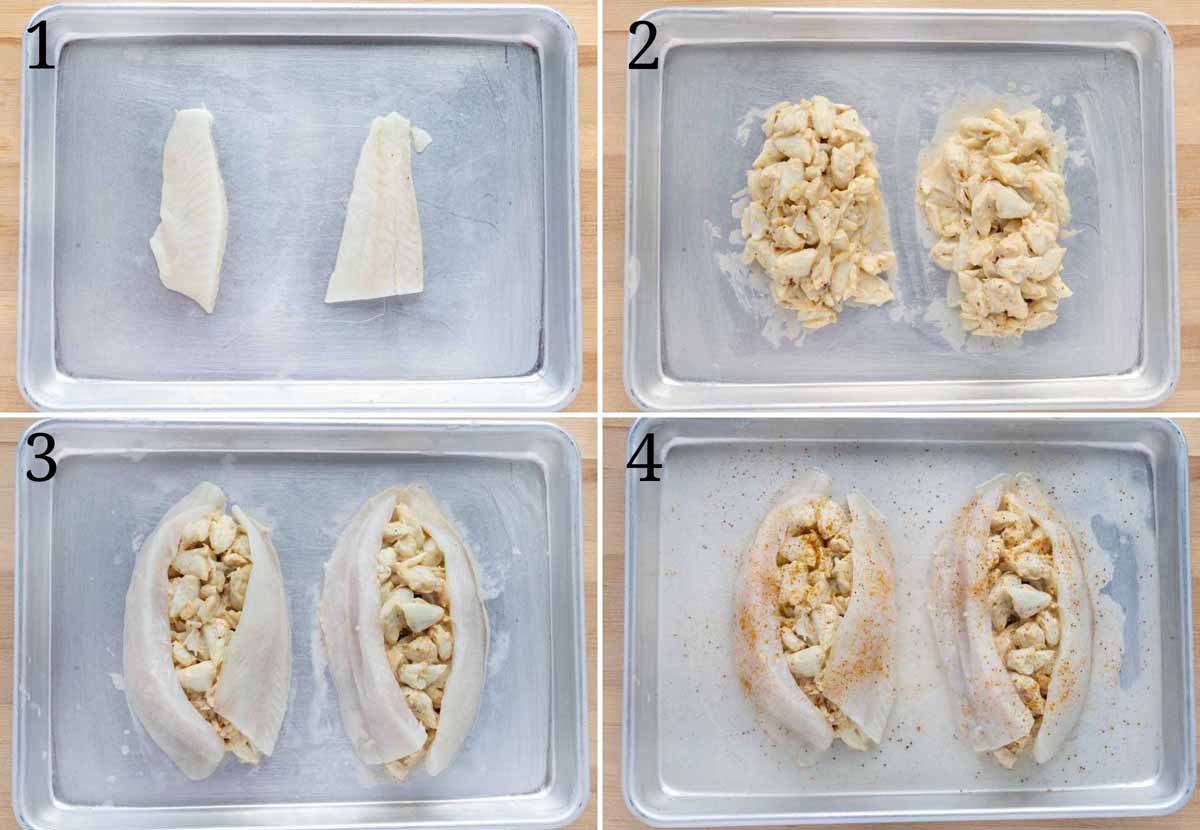 Place a small piece of flounder on the sheet pan. This will be the placeholder for the crab meat.
Add four ounces (or more) of the crab imperial mixture on top of each fillet.
Place a piece of flounder on each side of the stuffing, leaving the top visible. It will look great as it browns, and you want your guests to see all of that lovely crab meat!
Place a little water in the pan with a squeeze of lemon juice. This will help keep the stuffed flounder moist, and if you're feeling really decadent, brush the stuffed flounder with a little melted butter (that's how we would have done it in the restaurant). It's definitely worth the extra effort!
*You can also make the stuffed flounder in individual au gratin style baking dishes.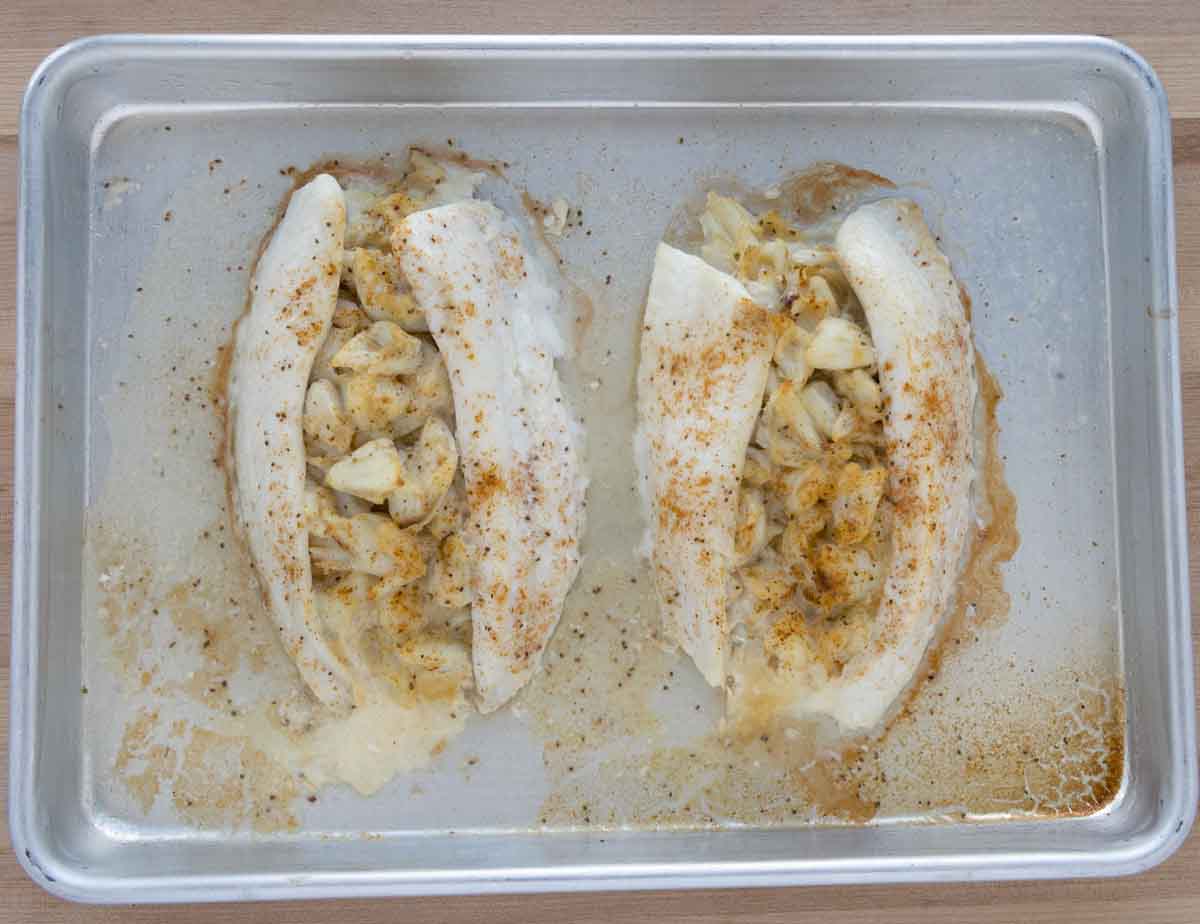 Bake the Flounder stuffed with crab meat at 350 degrees F for 25-30 minutes or until you reach an internal temperature of 165 degrees.
*If you want the top to be extra brown, make the last minutes under the broiler.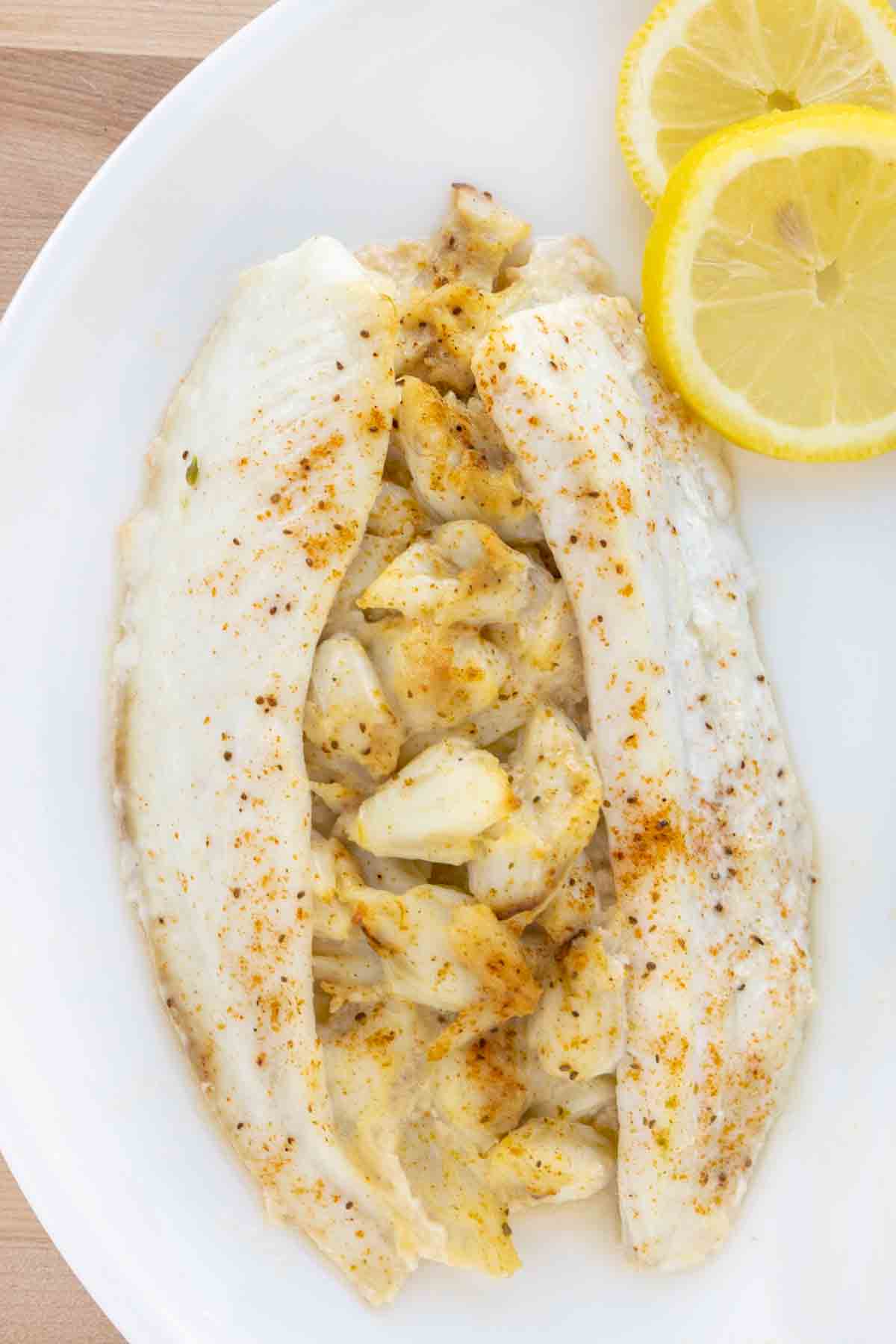 The nice thing about this dish is that it can be prepped ahead of time, so the only work you really have to do is pop it in the oven when your guests arrive.
Recipe FAQ's
What is Crab Imperial?
Crab Imperial is a classic American dish made with crabmeat that has been combined with an imperial sauce made with mayonnaise, egg, lemon juice and old bay seasoning. It is used as a stuffing for various seafood and can be baked in small shallow baking dishes or decorative shells. No bread is used in crab imperial!
What temperature should stuffed flounder be cooked to?
The flounder itself can be cooked to 140 degrees, but the imperial crab meat stuffing needs to reach 165 degrees to be safe because it contains raw egg.
Is Flounder the same as Fluke?
Flounder as, known as winter flounder, faces right with its mouth up. Fluke is also known as summer flounder, faces left with its mouth up. The flavor of both fish is mild and very similar. Some say the texture of fluke is better.
More Crab Meat Recipes You'll Love!