If you want a delicious and easy to make restaurant-style dish for your next date night, give my Stuffed Flounder Recipe a try, you'll be glad you did.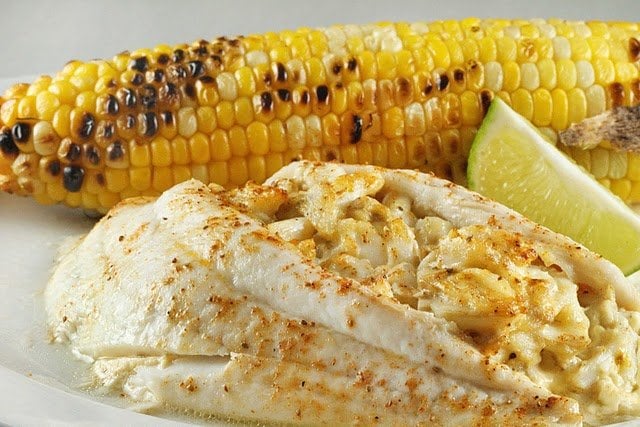 One of the most popular dishes on my restaurant menu at the shore was flounder stuffed with crab imperial. Pretty much any dish including Flounder was a big hit at the Jersey Shore and adding Crab Imperial made it an easy choice for many of our guests.
What do I need to make Stuffed Flounder?
Let's start by gathering the ingredients we need to make Stuffed Flounder. In Chef Speak this is called the "Mise en Place" which translates to "Everything in its Place".
Not only does setting your ingredients up ahead of time speed the up cooking process, but it also helps ensure you have everything you need to make the dish.
WHAT TYPE OF CRABMEAT CAN I USE?
The source of the crabmeat can be from any part of the world that has crabs and includes varieties such as Blue Swimming, Dungeness, Snow, King and of course my favorite Blue Claw.
Jumbo Lump
Lump
Backfin
Claw
Imitation Crabmeat
What other types of fish can I stuff with Crab Imperial?
If you want the same type of presentation, fish fillets that are thin work best.
Tilapia
Sea Bass
Sole
Turbot
But any fish can be topped with crab imperial. The stuffing doesn't have to go between the fillets, it can simply go on top of the fish before baking.
How do I make Stuffed Flounder?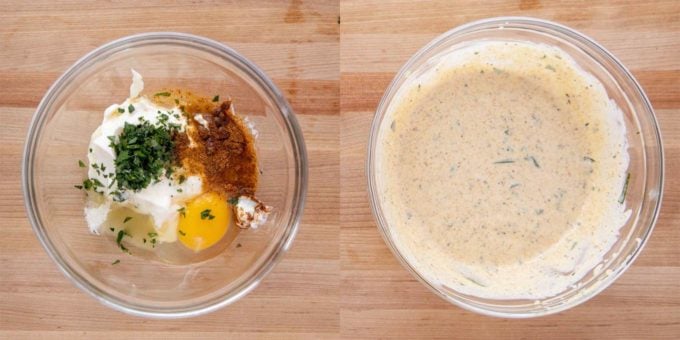 The first step is making the imperial sauce for the crabmeat. In a small bowl mix all the ingredients for the imperial sauce together until well blended.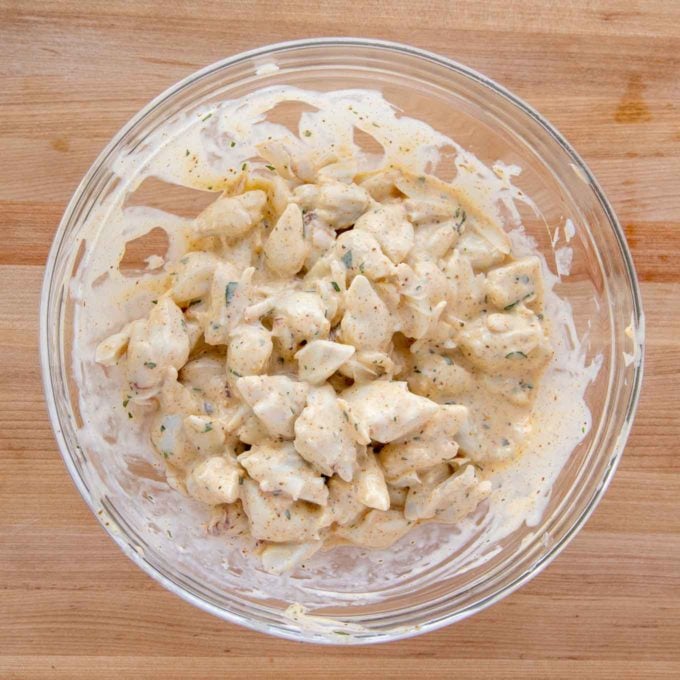 Gently blend the sauce into the crab meat, don't add it all in, in case you don't need quite that much sauce.
The next step is stuffing the placing the crab imperial between the flounder fillets. It can be baked on a sheet pan or baking dish.
Or you can place the stuffed flounder in individual au gratin style baking dishes.
The nice thing about this dish is that it can be prepped ahead of time, so the only work you really have to do is pop it in the oven when your guests arrive. I hope you enjoy it as much as we did!
More Recipes You'll Love!