When it comes to Stuffed Shrimp, you don't want to fool around with recipes adding crackers and other fillers. My Crab Meat Stuffed Shrimp is made with Jumbo Gulf Shrimp and sweet Blue Claw Lump Crabmeat in an old bay seasoned imperial sauce.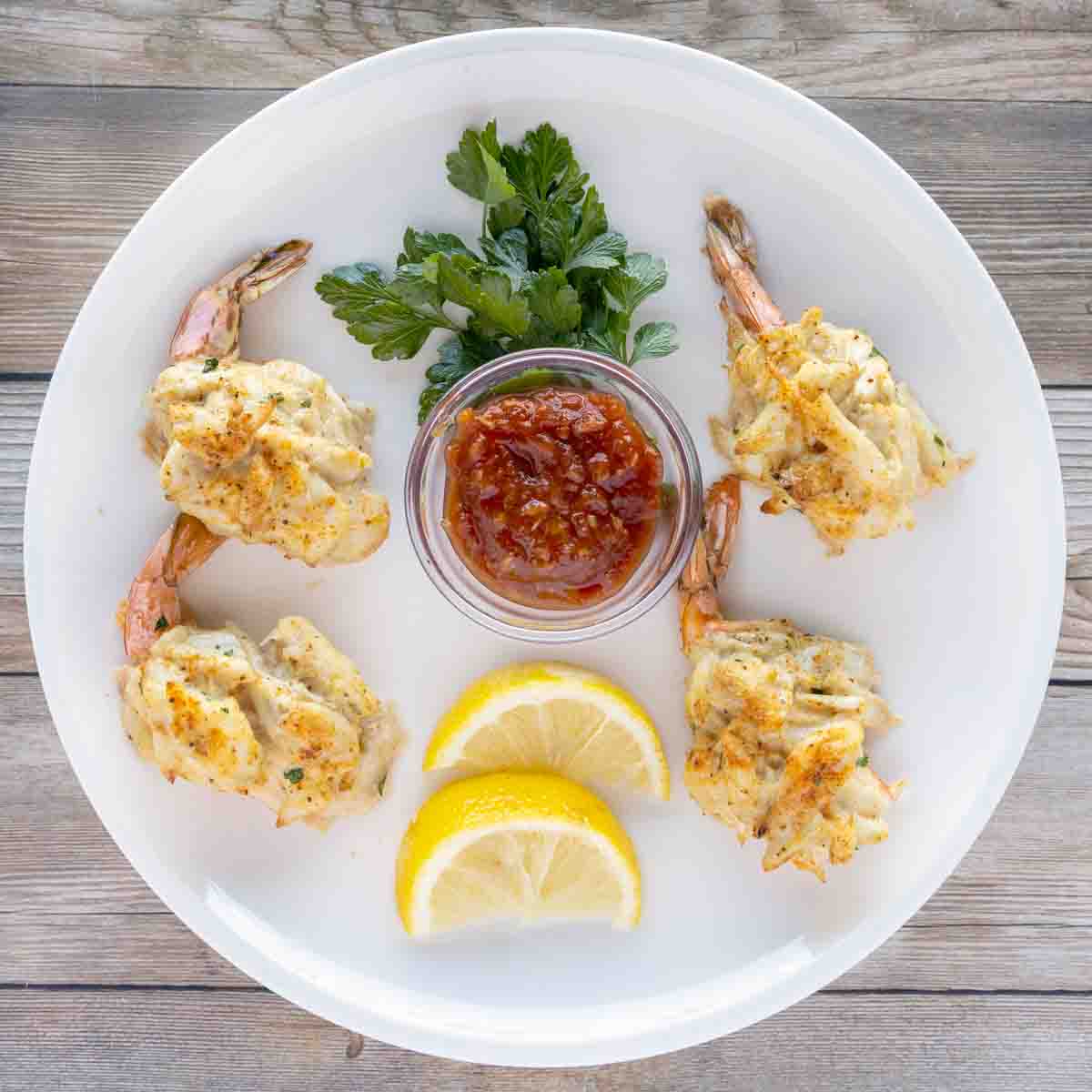 Baked till golden brown and served with your favorite sides, my crab stuffed shrimp recipe is guaranteed to be better than your favorite seafood restaurant, at a fraction of the cost! That's a win-win in my book.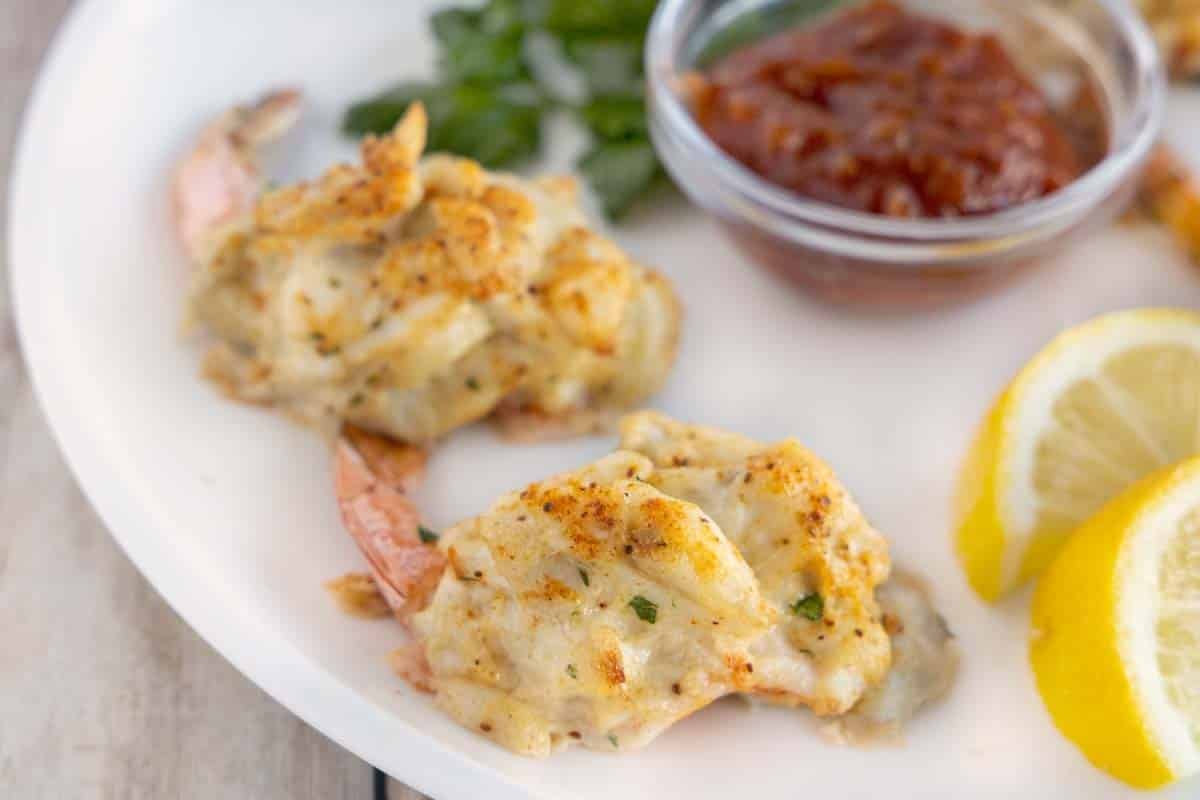 During my restaurant career at the Jersey Shore, seafood was king and combining shrimp and crabmeat in a dish only made it more appealing to the many people that dined at my restaurant. My Stuffed Shrimp were always in demand and never failed to impress those that ordered this delightfully delicious seafood entree.
It's the perfect dish for the seafood lover in your house.
Ingredients to make Crab Stuffed Shrimp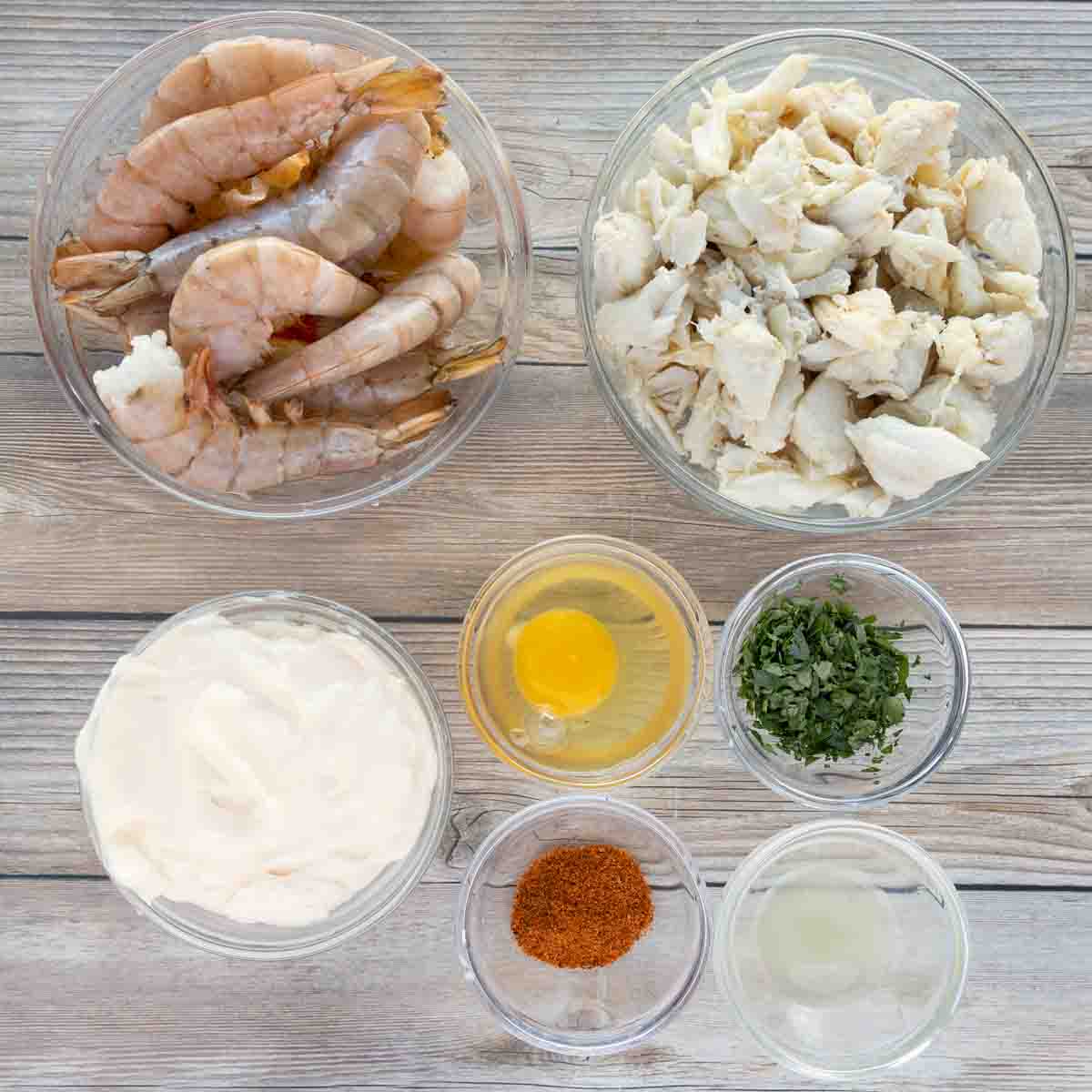 Let's start by gathering the ingredients we need to make my Baked Stuffed Shrimp Recipe. In Chef Speak this is called the "Mise en Place" which translates to "Everything in its Place".
Not only does setting your ingredients up ahead of time speed up the cooking process, it also helps ensure you have everything you need to make the dish.
How to make Crab Stuffed Shrimp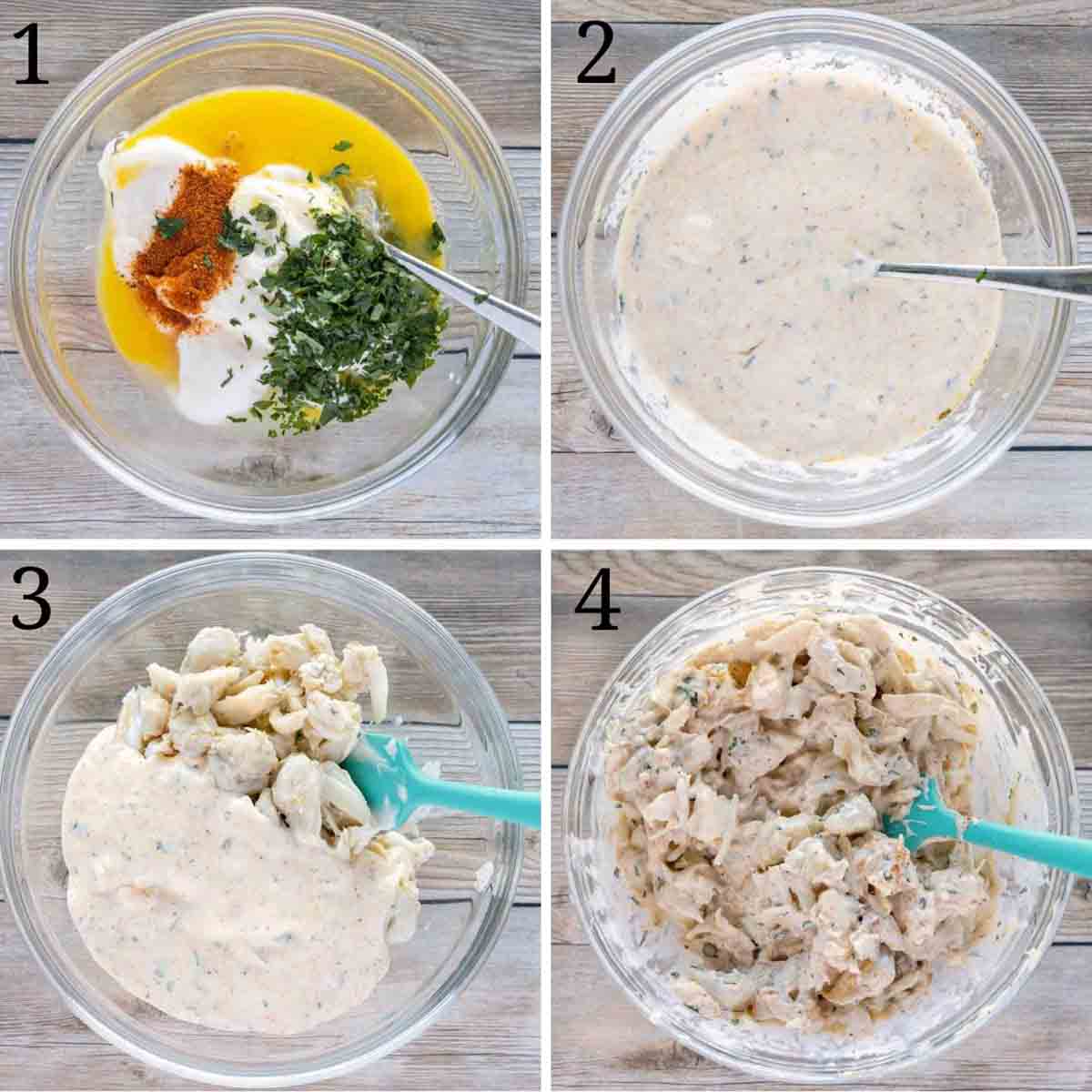 Add the mayonnaise, old bay seasoning, lemon juice, chopped parsley and lightly beaten egg to a small mixing bowl.
Combine the ingredients until the egg is fully incorporated.
Add the imperial sauce to the crabmeat, but hold back about one-quarter of the imperial sauce. Depending upon what type of crabmeat you use you may not need to add all of the sauce. *Small pieces of crab meat will use more sauce than jumbo lump crab meat.
Gently fold the crab meat into the imperial sauce.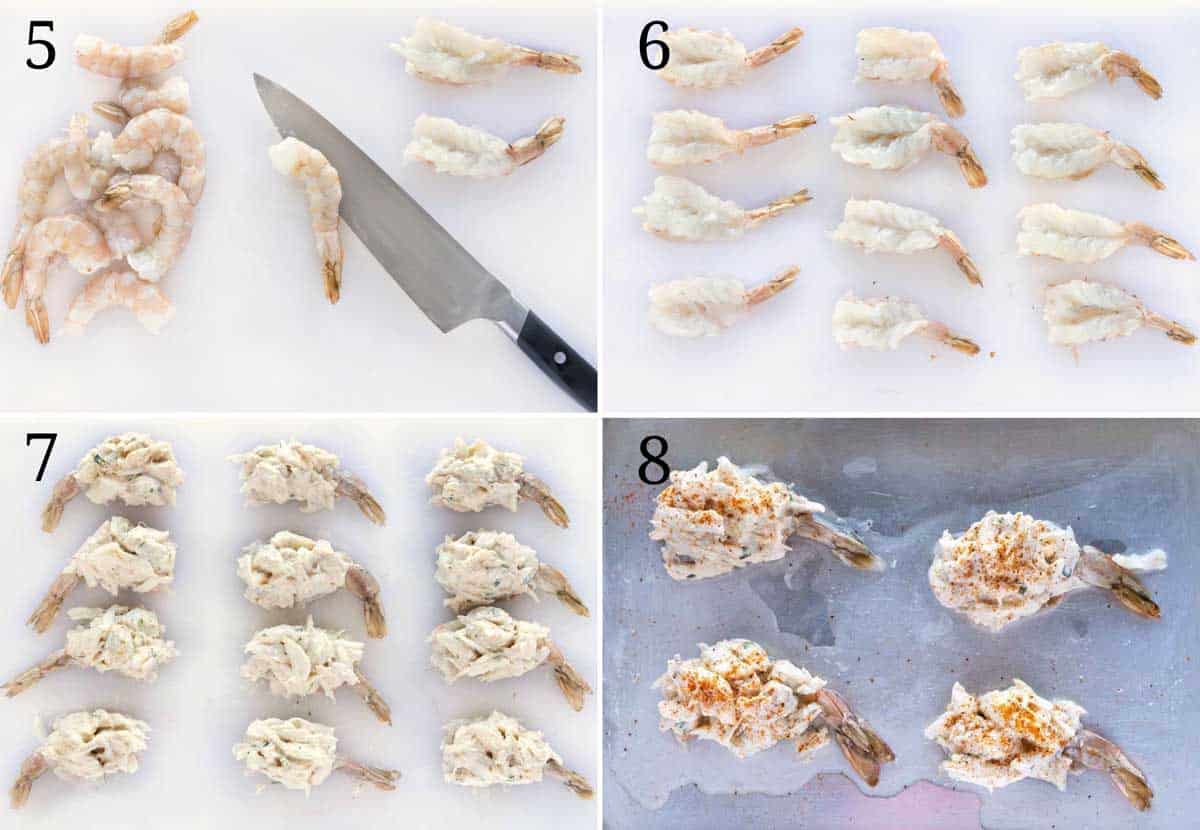 Peel and devein the shrimp. Then cut along the deveining side with a pairing knife (or chef's knife) to butterfly the shrimp. Be careful not to cut completely through the shrimp.
Season the butterflied shrimp with salt and pepper.
Top each shrimp with about one tablespoon of the crab meat mixture, mounding it in the center of the shrimp.
Place the stuffed shrimp on a baking sheet or dish and add a little water to the pan to help keep the shrimp from drying out.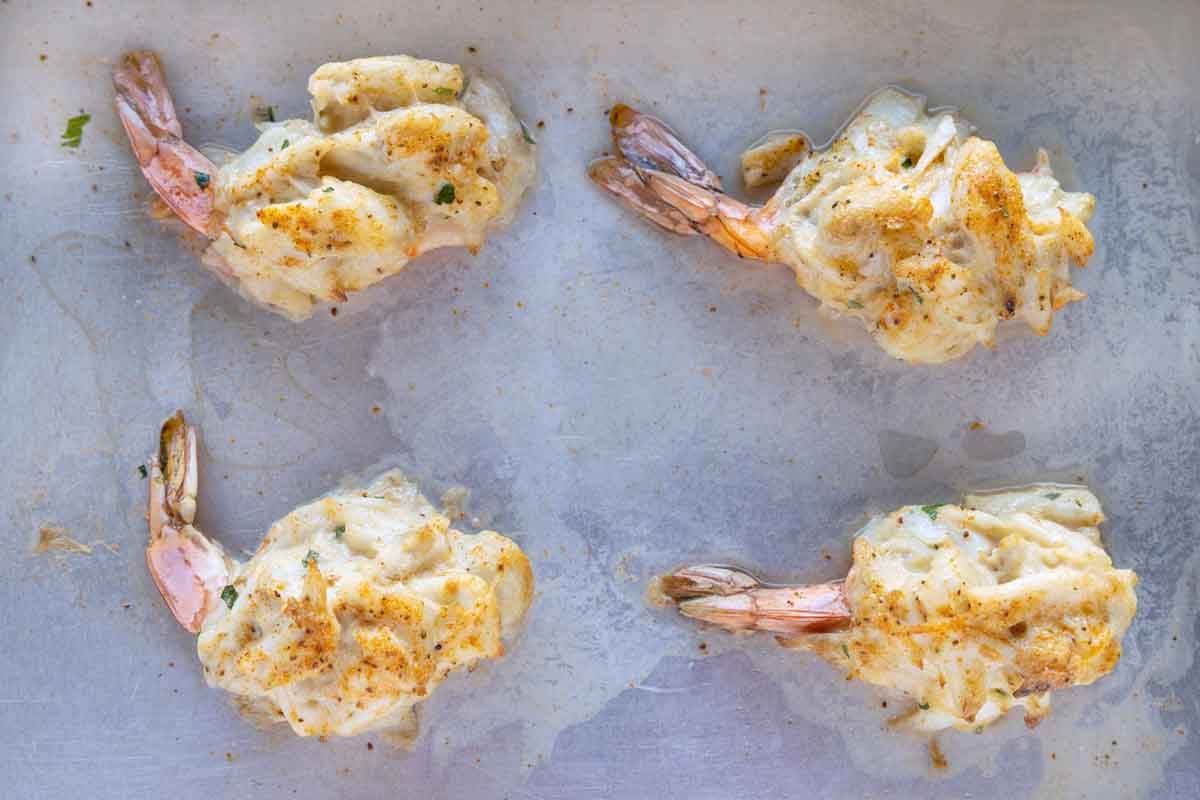 Bake the Stuffed Shrimp at 375 degrees F for 15-18 minutes or until the crab meat filling begins to get golden brown.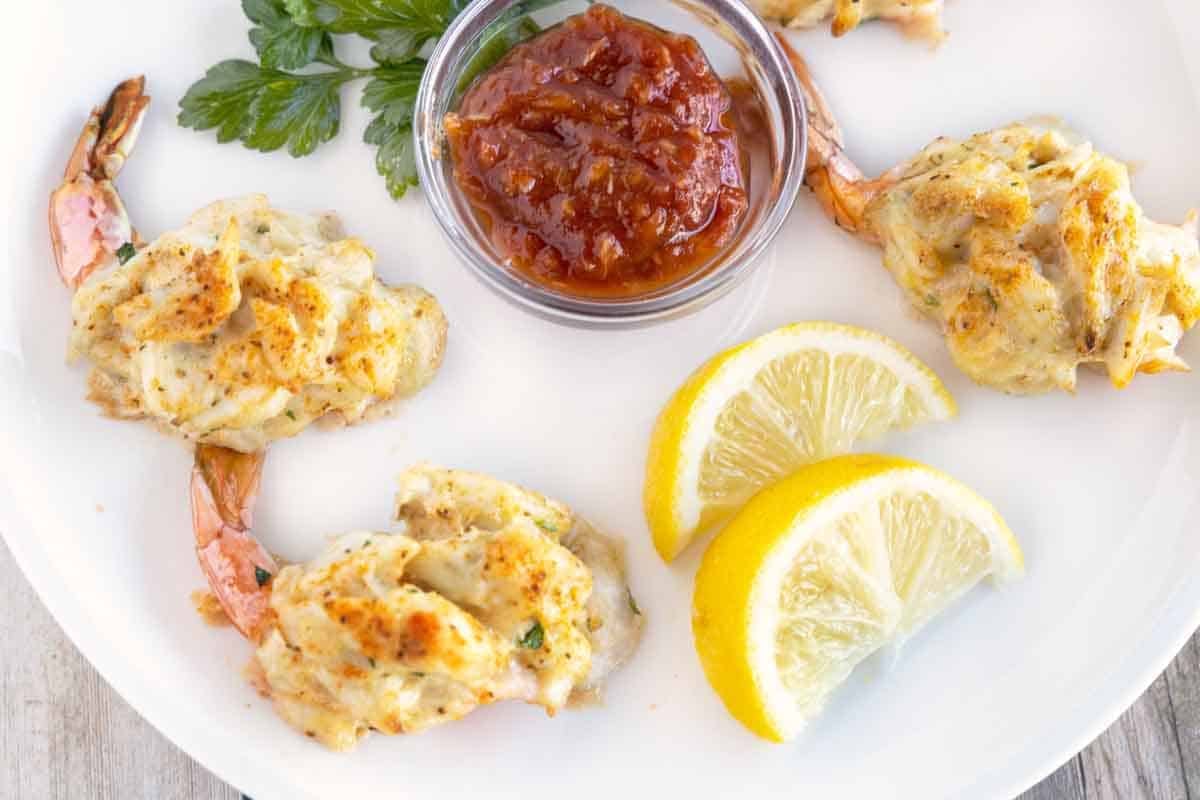 Serve the Crab Stuffed Shrimp with Cocktail Sauce and lemon wedges.
My stuffed shrimp is the perfect dish for entertaining and can be made up ahead of time and kept refrigerated until you're ready to put them in the oven. They are also one of my favorite shrimp appetizers for dinner parties.
Recipe FAQ's
What do you make stuff shrimp with?
Stuffed shrimp is a simple restaurant-style dish, that should not include any fillers in the stuffing. Jumbo shrimp are stuffed with lump crabmeat blended with an imperial sauce, that's it. No crackers, onions, peppers or anything else should ever go into the stuffing.
What kind of crab meat should I use for stuffed shrimp?
I normally use jumbo lump or lump, blue claw crab meat to make my stuffed shrimp. You can also use claw crab meat, or Dungeness crabmeat to stuff the shrimp.
Can I cook stuffed shrimp in the air fryer?
You certainly can. Preheat the air fryer to 375 degrees and bake in the basket of your air fryer for about 8 minutes.
More Seafood Recipes You'll Love!