If you're looking for a show stopper to serve your guests or family this year look no further than my Stuffed Lobster, Stuffed Shrimp or Stuffed Mushrooms. The great part about these delicious creations is just how easy they are to make, and that's something to celebrate!
The crab imperial I use for those delicious creations is really the star of the show and although it's a little more expensive than most dishes you'll make, it's well worth the cost. So if you want to turn your next gathering into an event or just want to spoil the family, think about using one or all of these taste sensations.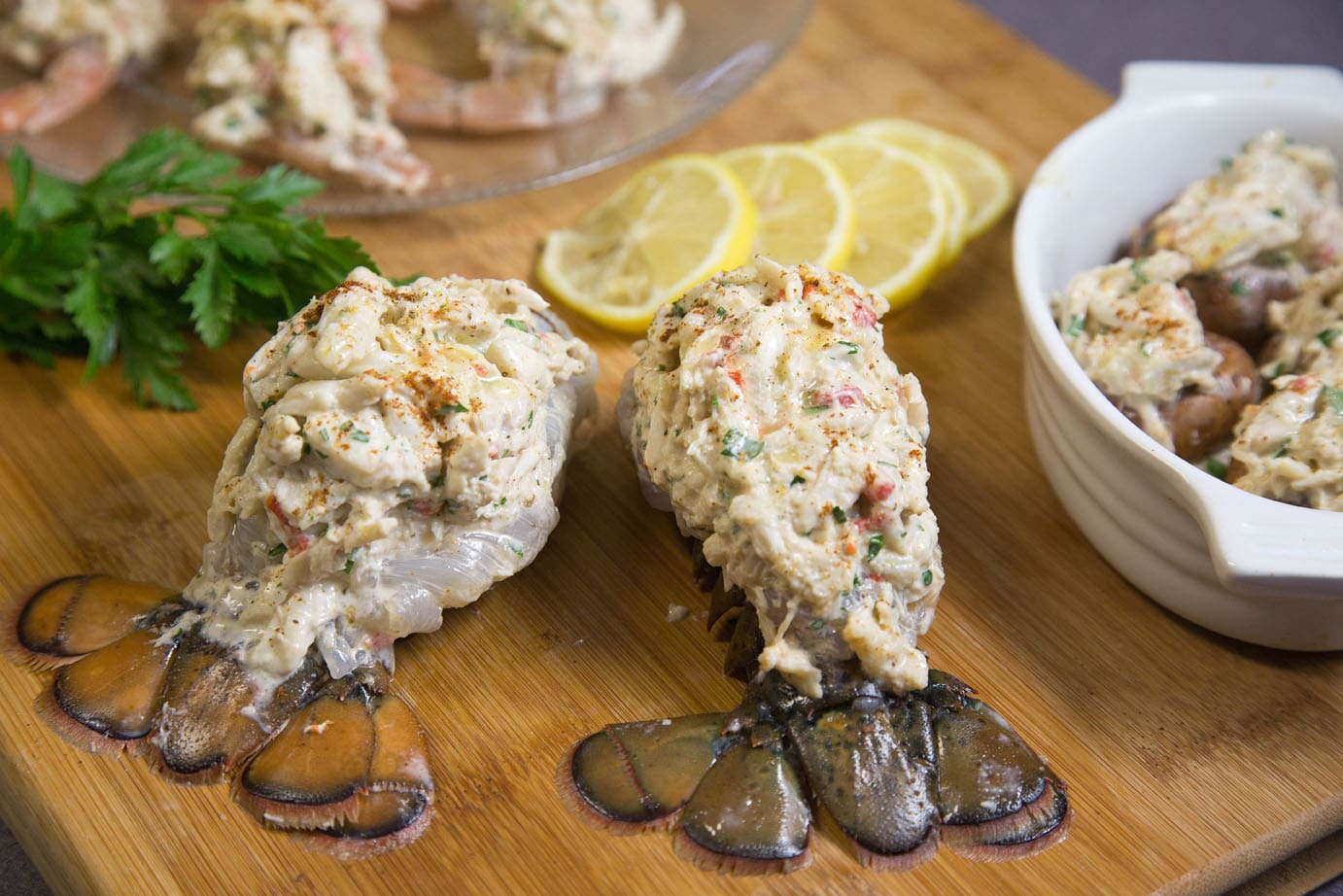 Most supermarkets carry 4 -5 oz lobster tails and that's the perfect size for stuffing. Look for Maine or Canadian lobster, cold water lobster is always preferred.
When it comes to shrimp look for wild caught (Gulf or Pacific) shrimp for your stuffed shrimp. Shrimp from questionable waters and farm-raised are not a good choice.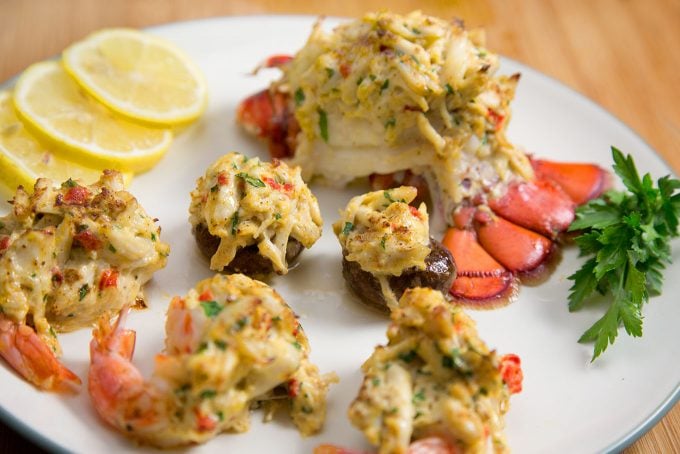 Stuffing with my crab imperial is a delicious way to celebrate holiday get-togethers with friends and family. They bake up to a nice golden brown and the presentation makes these dishes show stoppers
WHAT TYPE OF CRABMEAT CAN I USE?
The source of the crabmeat can be from any part of the world that has crabs and includes varieties such as Blue Swimming, Dungeness, Snow, King and of course my favorite Blue Claw.
Jumbo Lump
Lump
Backfin
Claw
Imitation Crabmeat
Don't forget to add a little water to the pan when baking the shrimp and lobster. My Crab stuffing has other delicious uses as too. Think about using it as a stuffing for your favorite fish, add some breadcrumbs for crab cakes or on its own as Crab Imperial.
If you'd like to follow along and see step by step how I created each dish, check out the video from this weeks Around the Kitchen Table!
If you enjoyed this recipe you'll love these!