Lobster Stuffed with Crab Imperial – Outrageously Delicious!
In the restaurants, I've worked in and many that I've dined in, Lobster seems to always be King of the Menu, and when you stuff that lobster with lump crab meat you've just added to its crowning glory!
Thanks to places like Costco and Sam's Club, Lisa and I enjoy lobster on a regular basis. And no matter how you cook it, grilled, broiled or sauteed, it makes for a better and more affordable dinner in your own home, then you'd get going out. You'll even have money left over for a bottle of wine!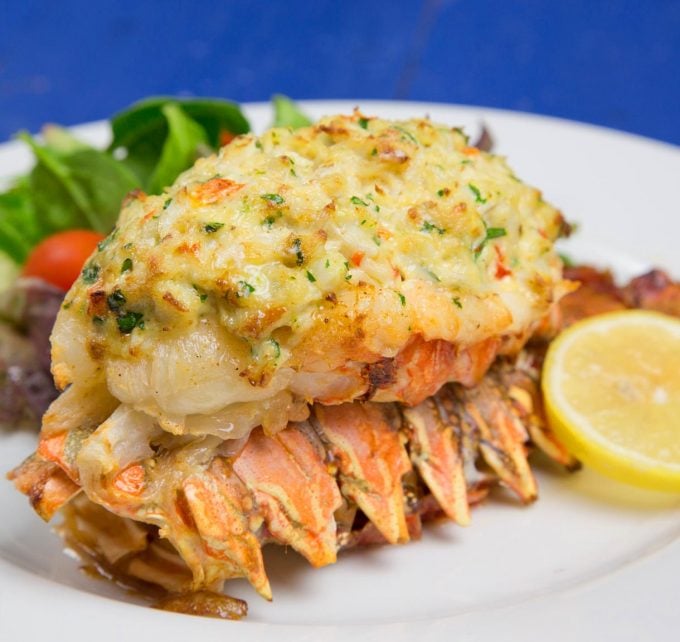 So as I was thinking of what to prepare for our special Christmas Eve dinner at home (because I waited too long to make reservations….sigh) I immediately thought of a Lobster Tail stuffed with Crab Imperial. After all, I had all the ingredients already in-house.
What struck me as funny as I served up my "surprise dinner" Lisa commented that I had never made this for her before. I guess I couldn't have picked a better time, Christmas Eve as the snow started falling we sat down to an amazing dinner in the warmth and comfort of our home, at a fraction of the price it would have cost us going out to dinner.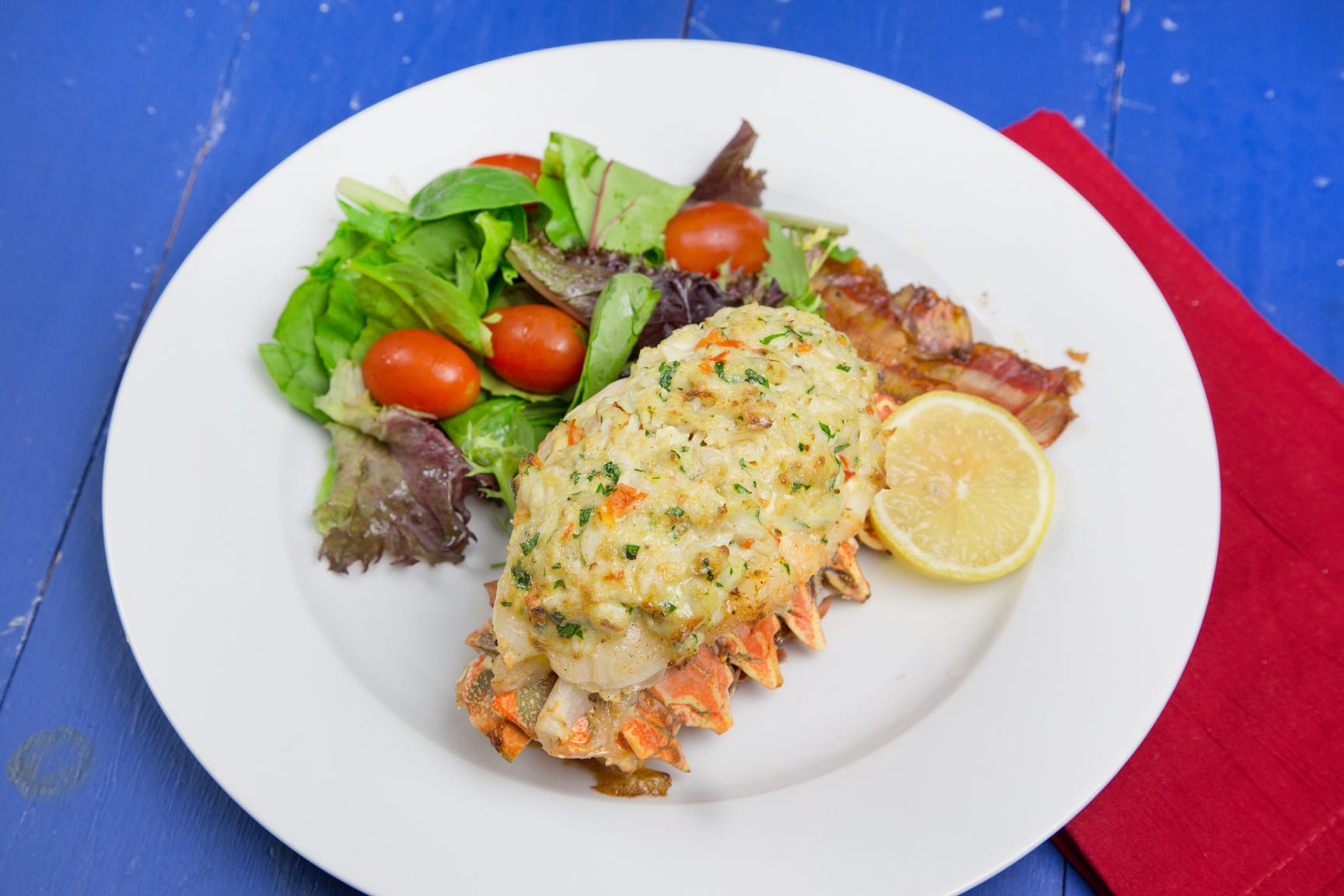 If you're looking for a meal to celebrate a special occasion, for entertaining or just because you can, I urge you to give this dish a try.
This restaurant-style dish is the perfect date night dinner or just to make any night a special occasion.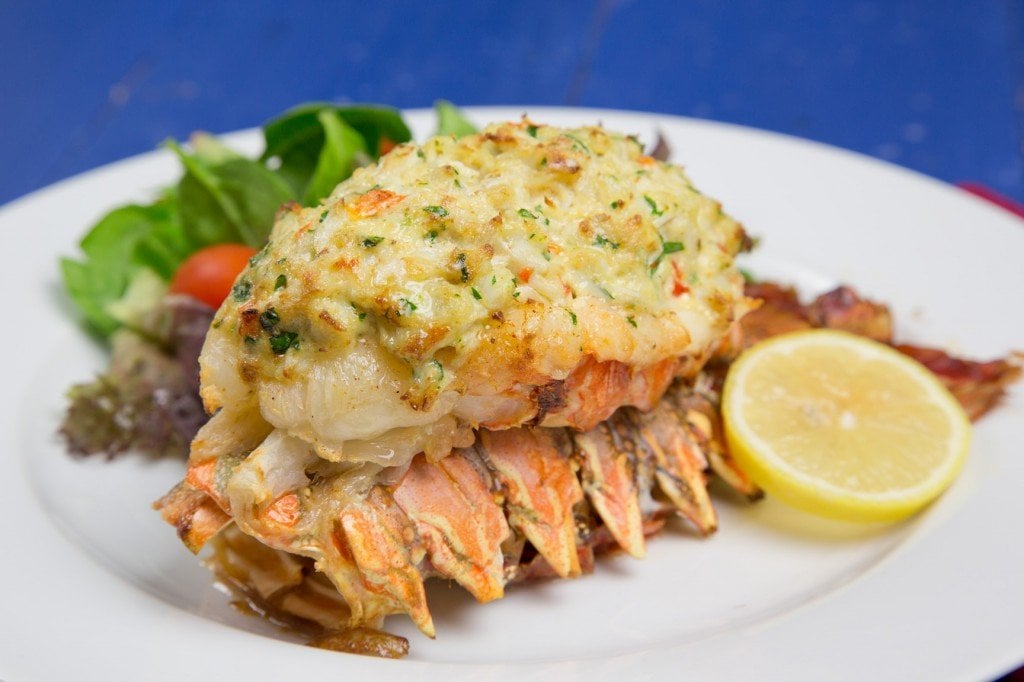 We enjoyed our Stuffed Lobster with a bottle of Prosecco, but even if it's just sparkling water make sure you raise your glass and toast to the good life as you enjoy this delicious creation!
Using a digital insta-read thermometer will help you cook the perfect Crab Imperial Stuffed Lobster and be a great help in your kitchen.
More Seafood Recipes You'll Love!