As a Chef, I always look for new items to try for dinner when food shopping. And this week my grocer was featuring Black Sea Bass that looked too good to pass up.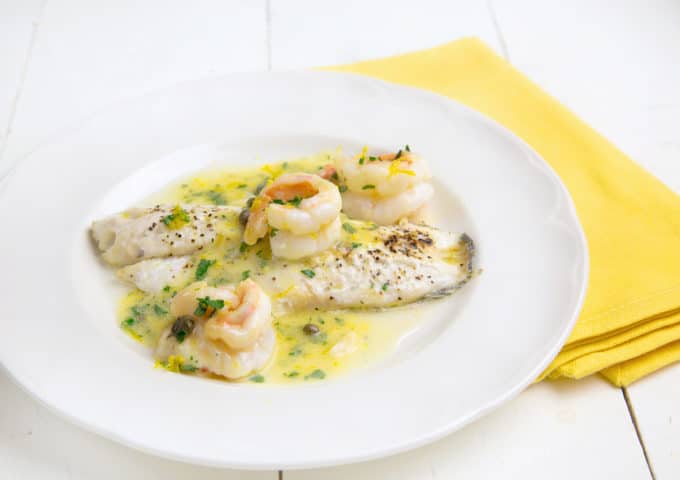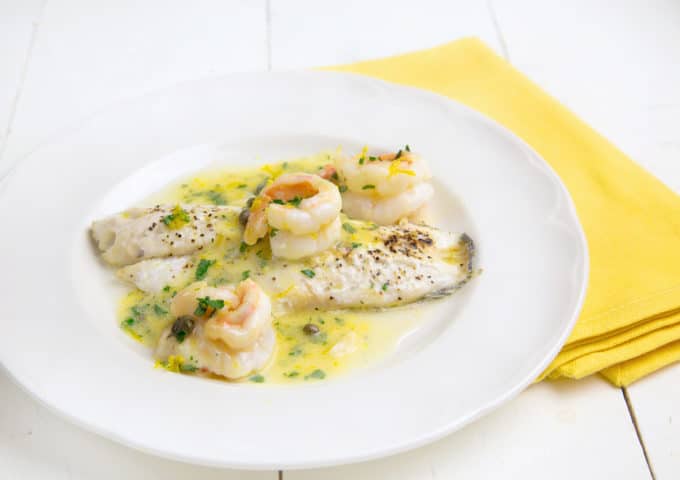 Black Sea Bass often referred to as Rock Bass is found in the waters of Florida, off the Gulf of Mexico and in the Atlantic all the way up to Maine.
Its flesh is firm and lean, with a mild, delicate flavor. Make sure the uncooked flesh is sparkling white and translucent, not opaque. Remember fresh fish should only smell like the sea, not fishy.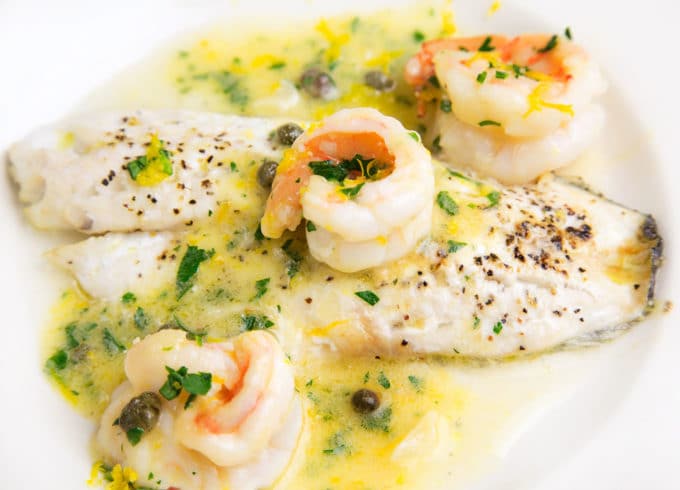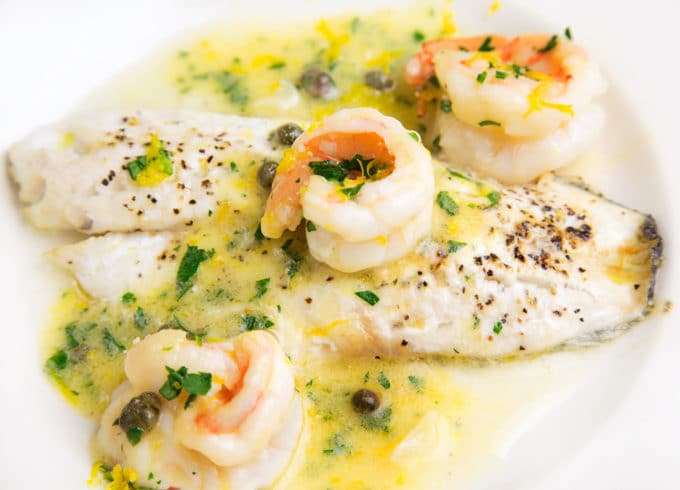 I was pretty sure we would enjoy the sea bass but just to be on the safe side I topped it with jumbo shrimp finished in a lemon scampi sauce (you really can't go wrong with that topping). The Sea Bass was tender and flaky with a mild sweet flavor, and the lemon butter sauce with those delectable shrimp took the sea bass to the next level!
If you can't find Black Sea Bass, this topping would work well on any white flaky fish, turning even Tilapia into a memorable meal or even without the fish served over pasta.
Can I use other fish for this dish?
Yes, you can. This lemon scampi sauce can also be made with or without shrimp.
Some of the other fish I would use this sauce with are:
Flounder
Cod
Tilapia
Mahi-mahi
Red snapper
or just about any mild white-fleshed fish.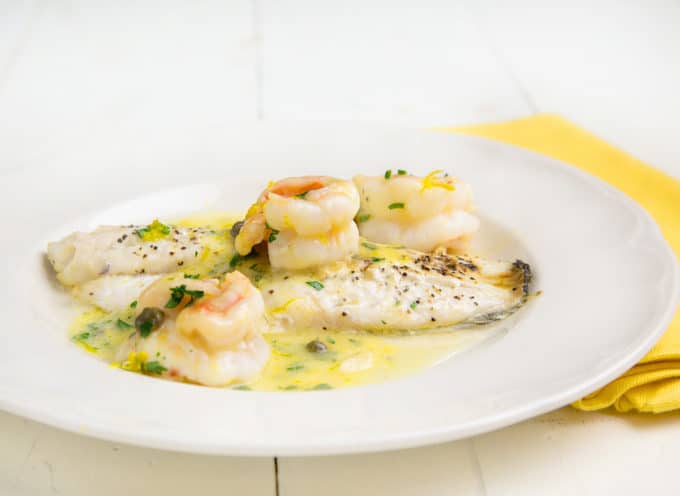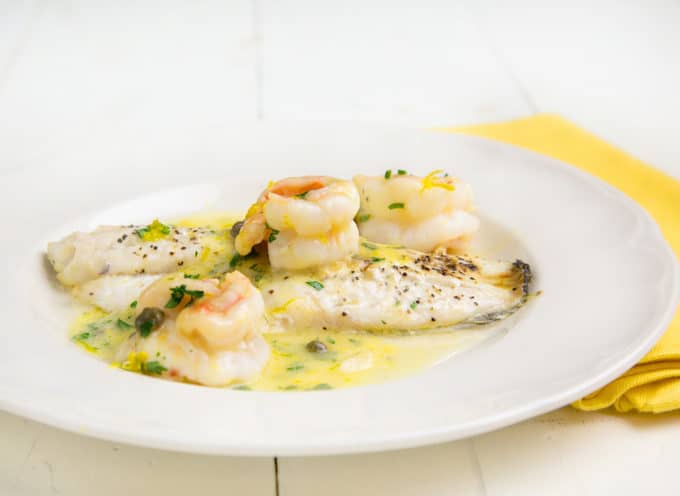 Fish is an excellent source of protein and is a good alternative to red meat. We try to eat fish at least once a week in our house and finding new ways to serve it is always fun. This topping can be used on many of your favorite fish and even chicken, so have fun experimenting.
If you liked this recipe you might also enjoy these fish recipes: