Shrimp Étouffée is a Classic Lousiana Seafood Stew made with tender seasoned shrimp, smothered in a cajun sauce that's packed with the cajun flavors of New Orleans.
You can't make Shrimp Étouffée without the Holy Trinity (onion, celery, and green peppers), and a simple dark roux to thicken it up. It's an easy recipe that will have you enjoying the taste of New Orleans in your home tonight.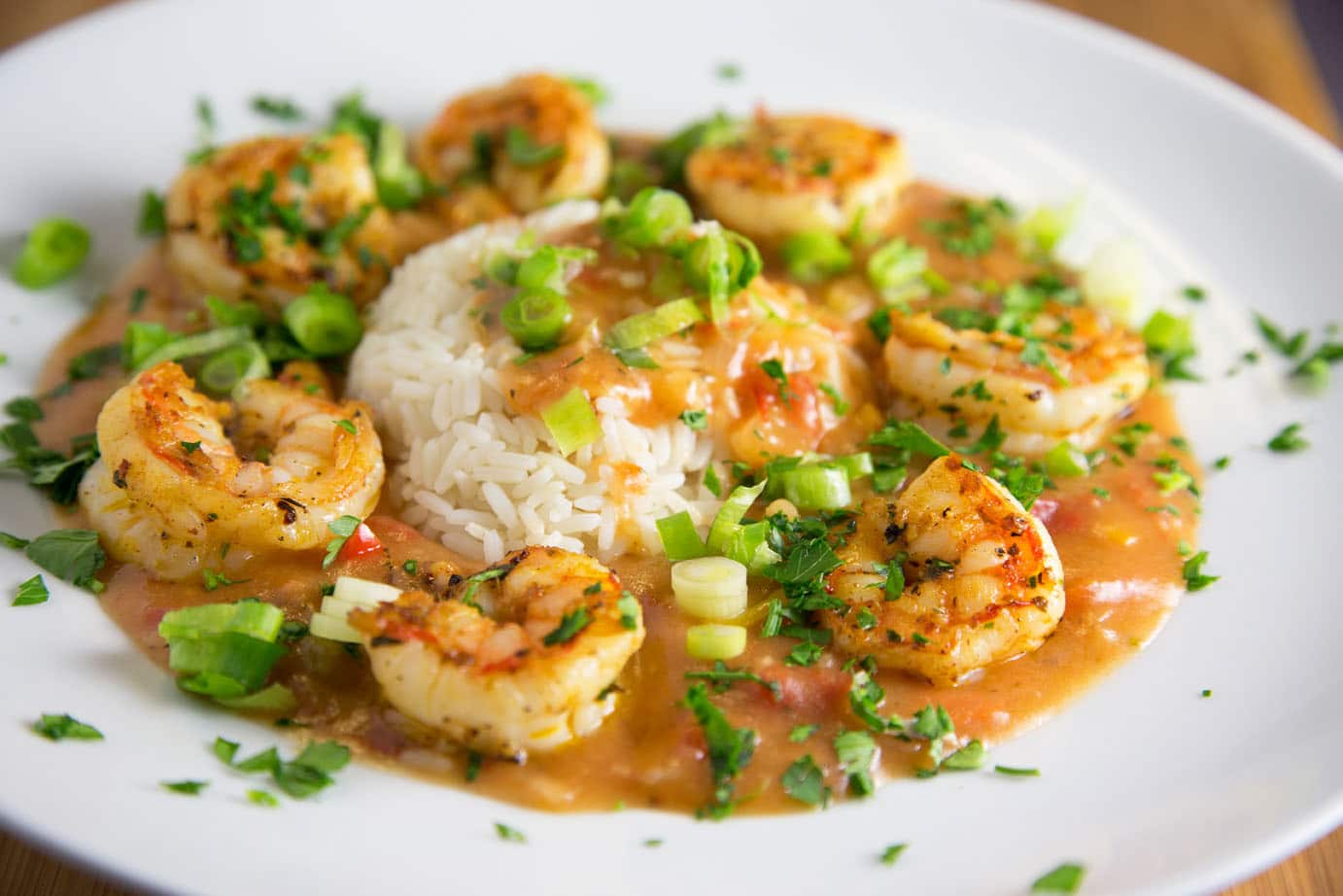 I'm sure you'll agree that this is the best Shrimp Etoufee you've ever made and truthfully it does take a bit of time to make, but the process is easy and after one taste you'll agree it was time well spent.
What is Étouffée?
If you look up Etouffee in the dictionary, you'll find the literal translation to be smothered.
Etouffee uses a technique known as smothering, which is a popular method of cooking in the Cajun areas of southwest Louisiana and the coastal counties of Mississippi.
What's in an Étouffée Sauce?
Étouffée is a type of stew if you want to get technical. It's made with a roux, onion, celery, and bell pepper (the holy trinity), tomato, garlic, hot sauce, and either shrimp, crawfish, or chicken.
Cajun Étouffée does not contain tomatoes. The addition of tomatoes is the Creole way of preparing etouffee.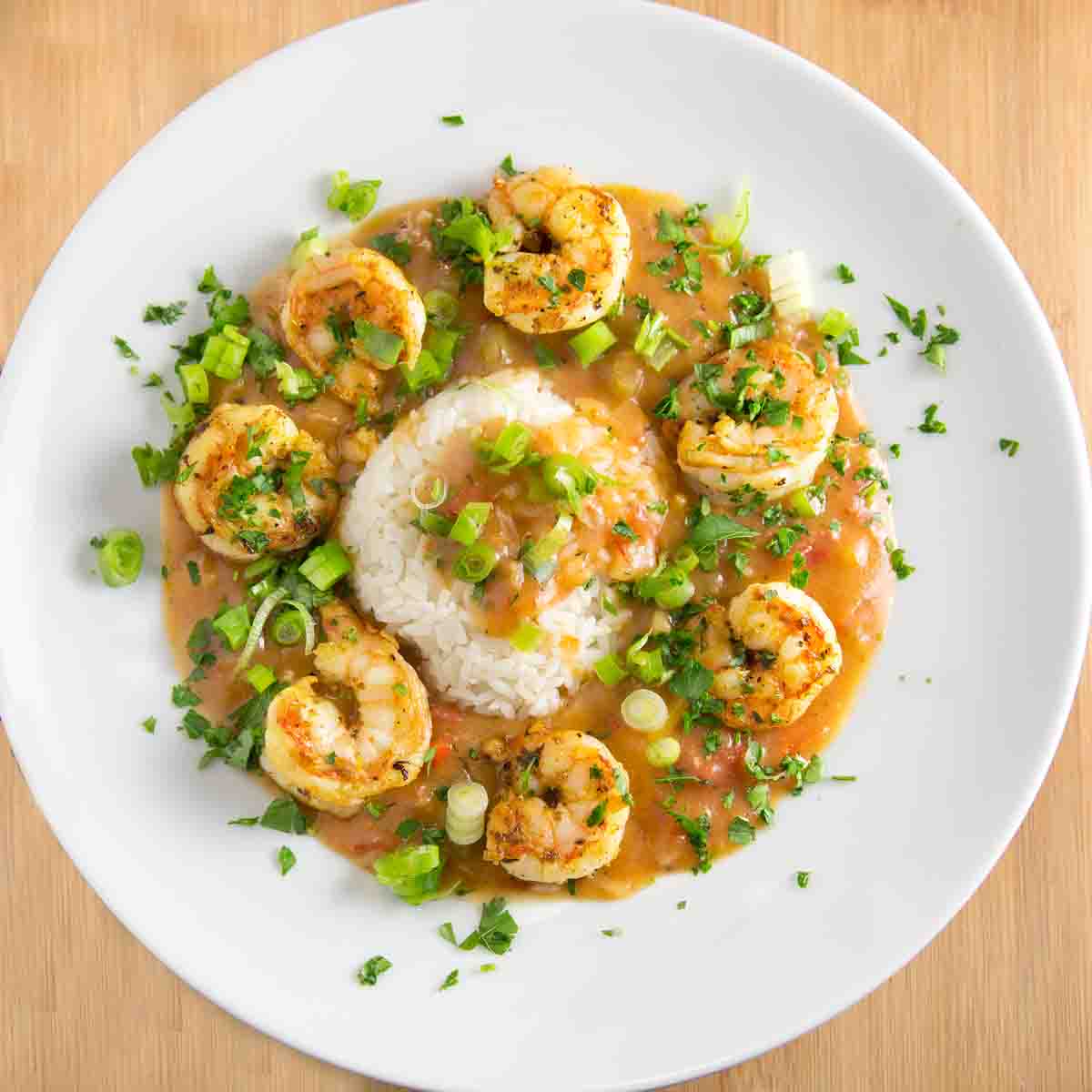 There are many variations of this classic shrimp dish, some being Cajun and others being Creole. And while there are a lot of similarities in the styles, each has its own unique seasonings and flavors typical of the region and families the recipe came from.
Many people confuse Étouffée with Jambalaya and that's a completely different type of recipe. Even my Tex-Mex Jambalaya doesn't come close to resembling my Shrimp Étouffée.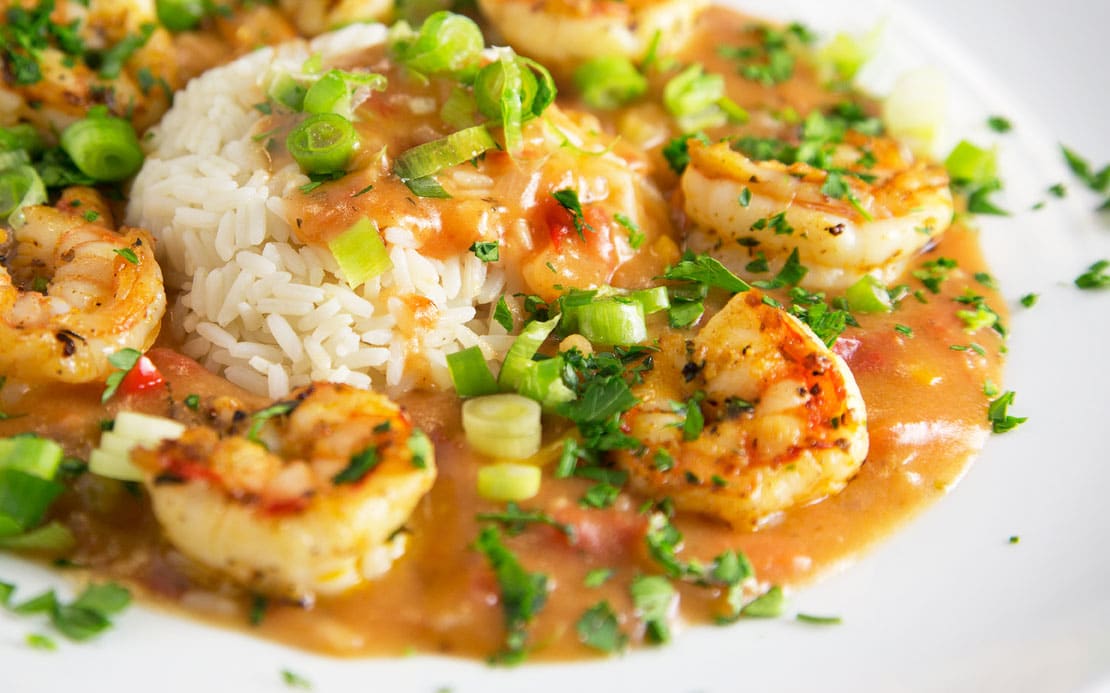 Étouffée is typically made with shellfish, with crawfish being the original star of the dish. But as we all know when it comes to cooking it's all about what we like to eat and what's readily available.
While traditionalists may argue that the only Etouffee is Crawfish ÉtoufféeI'll have to disagree. Crawfish may make the traditional dish, but it's easier to find shrimp, and shrimp make one delicious etouffee!
Recipe FAQ's
What is Étouffée sauce made of?
Etouffee means "smothered" when translated from French. It's basically a stew and typically consists of a dark roux, the Holy Trinity (onion, celery, and bell pepper), tomatoes, garlic, hot sauce, and can be made with shrimp, crawfish, or chicken
What is the difference between Gumbo and Étouffée?
Gumbo is made with the same ingredients with the addition of file powder and okra (the word "gumbo" even comes from a West African word for okra.
Gumbo is usually made with a mixture of different meats and seafood. Etouffee is usually only made with shrimp or crawfish.
Does Étouffée always have tomatoes?
True Cajun Étouffée does not contain tomatoes, but the creole version does. I prefer the flavor the tomatoes add to the dish, but they can be left out.
Do you have to use Crawfish Tails to make Étouffée?
No, you don't. Shrimp Étouffée is becoming more popular and it's easier to get Shrimp from US waters than it is to get crawfish.
More Shrimp Recipes You'll Love!