How to Make Tex-Mex Jambalaya
Living in Florida has certainly enhanced our menu options with the wide variety of Regional and Southern cooking available.  When I shop I find different cuts of meat, tropical produce and a wealth of Latin ingredients to spice up my dishes!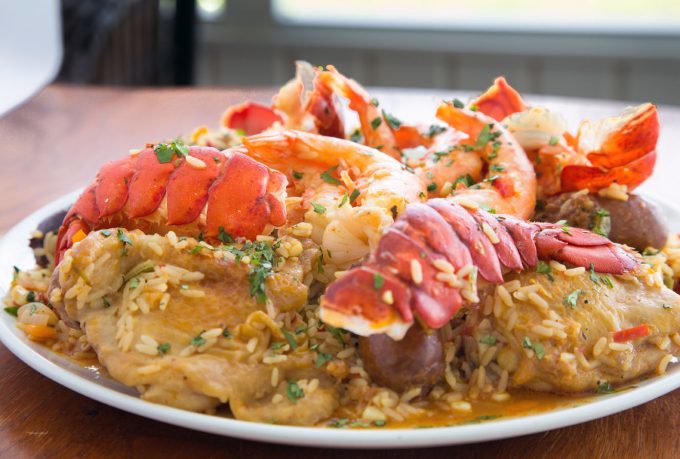 We still enjoy going out to dinner and experimenting with new restaurants and dishes and recently Lisa and I tried a Louisiana-themed restaurant in Kissimmee and Lisa tried the Jambalaya.  While she did enjoy it, I looked at the dish and began thinking how I could change it to be more what we both expected, keeping with my style of cooking.   Not to say the dish was not prepared correctly and wasn't tasty, but I tend to think of things differently and so far it's worked out pretty well!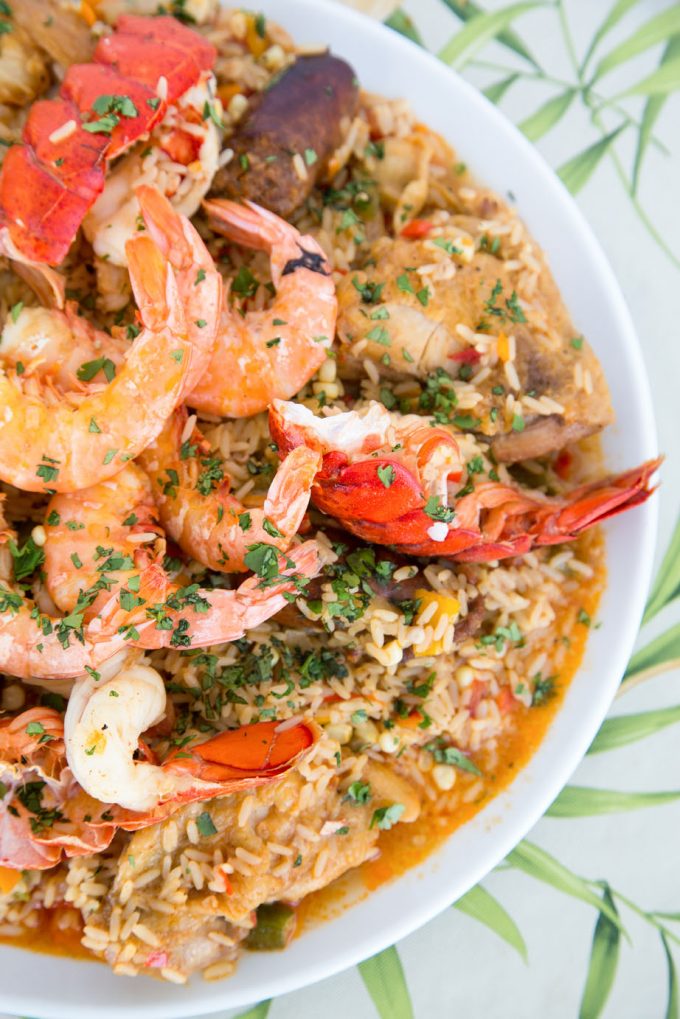 Needless to say both times I made this dish it met with rave reviews.  I love it when no ones speaking at the dinner table  because they're too busy eating!
Try my Tex-Mex Jambalaya and bring some smiles to your table.
Tex-Mex Jambalaya
Ingredients
1

cup

chopped onion

1

cup

chopped red or green bell peppers

1

cup

chopped tomatoes

1

cup

sliced okra

fresh or frozen

1

cup

corn kernels

fresh or frozen

1

clove

garlic chopped

2

cups

white rice

4 1/2

cups

chicken stock

1

tsp

light chili powder

1

tsp

cumin

Sea Salt and Black Pepper to taste

olive oil as needed

1/2

lb

chorizo

4

chicken thighs

4

in

jumbo raw shrimp shell

2

petite lobster tails split

optional

1

tbsp

fresh chopped cilantro
Instructions
In a large skillet add olive oil

dredge chicken thighs in flour seasoned with sea salt and black pepper, then place chicken thighs into hot pan, saute on both sides for about 5 minutes on each side.

While the chicken is browning add in chorizo and brown along with the chicken.

Remove chicken and chorizo from the pan and place on platter. These items will be returned to the pan later in the process.

If needed add a little more olive oil then the garlic, onions, peppers, and okra and saute for 2-3 minutes

Add in rice and continue to saute for another few minutes

Add in tomatoes and corn and stir well, continue to cook for another 2 minutes.

Add chicken stock and spices, turn heat down to med low and allow to simmer for 15-20 minutes

After simmering stir mixture to make sure all of the ingredients are well blended, then add back the chicken thighs and chorizo.

At this time now add in your shrimp and lobster, cover and continue to simmer for 10-15 more minutes.

*Make sure that the chicken is cooked fully and plate up this masterpiece family style with the rice as the base, placing all of the proteins carefully on the platter. Sprinkle with fresh cilantro, serve and enjoy
Nutrition Facts
Tex-Mex Jambalaya
Amount Per Serving
Calories 0
* Percent Daily Values are based on a 2000 calorie diet.