Etouffee Street Tacos for a Taste of New Orleans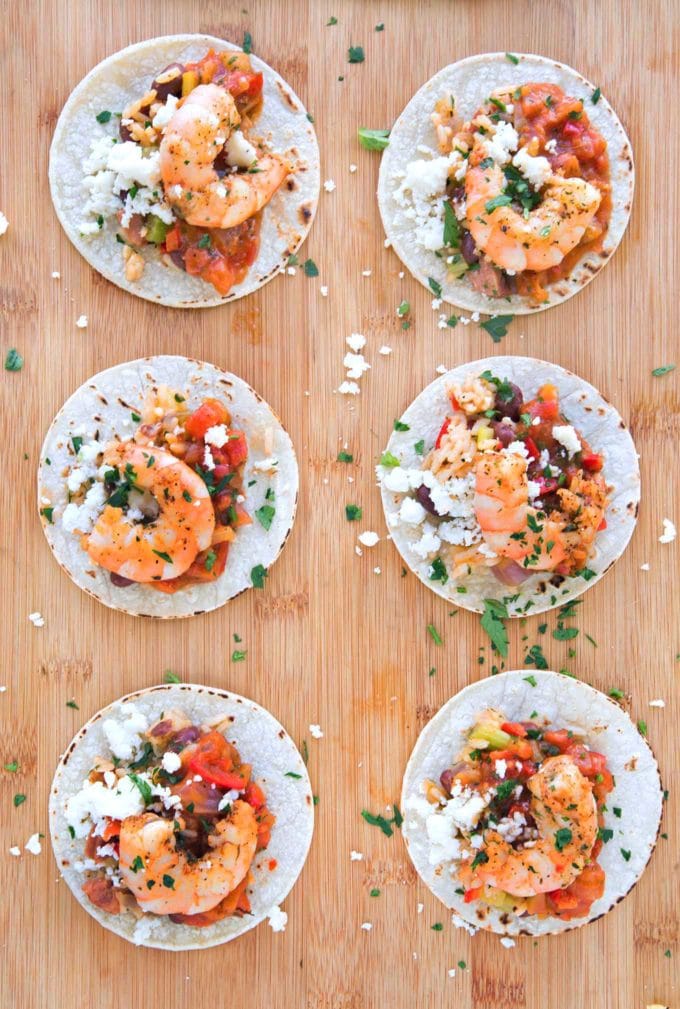 When it's time for the big game, you want to make sure you have snacks ready for friends and family that stop by to celebrate your team's victory. Along with the deliciousness you create in your kitchen, you can make the day even more festive by adding a little football flair to your game day table! With your team well represented and a table full of goodies, even if the day doesn't go your way you'll have fun watching the game and sharing snacks with your friends and neighbors.
Although I consider myself a Texan, spending my formative years in San Antonio, I am a Louisiana boy by birth and that means I've got two teams to root for in the playoffs. My boys in Dallas haven't faired too well this year, but New Orleans is looking like they're going to make a run for the Championship. Let's keep our fingers crossed and let the good times roll!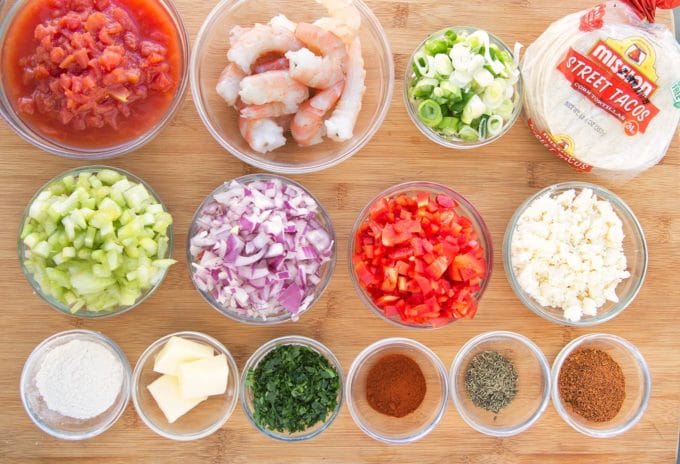 In the meantime, I've been busy in my new kitchen, having fun cooking up family favorites and creating new dishes to enjoy. And to keep with the spirit of New Orleans, I decided to make some Etouffee Street Tacos. Football season that is!
Let's gather the ingredients for the street tacos, which are created using Mission® Street Tacos Corn Tortillas, the perfect size for snacking and appetizers!
I also made a quick (non-traditional) Red Bean and Rice dish to complete my Etouffee Street Tacos and to use with my favorite Mission Thin & Crispy Tortilla Chips! Let's gather the ingredients for the red beans and rice.
Nothing makes a dip taste better than Mission Tortilla Chips. And if you have any friends that have a gluten allergy or sensitivity, these Mission chips are certified gluten-free so everybody can snack. They are the perfect size to scoop up my red beans and rice!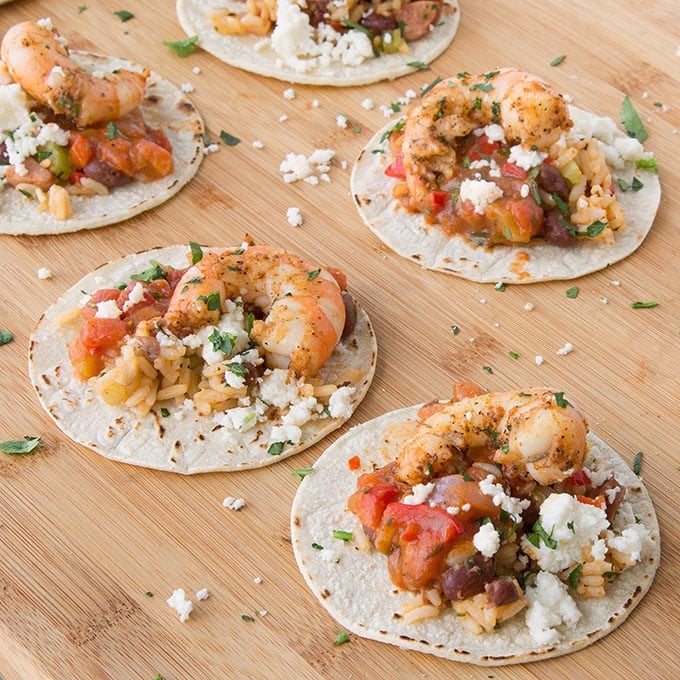 I have to tell you, my Etoufee Street Tacos were OMG delicious and the red beans and rice made the perfect accompaniment. Add a little Mexican crumbling cheese, a sprinkle of cilantro, and Cajun-seared shrimp and you've got heaven on a tortilla. I just wish I could send these down to my boys in New Orleans to help inspire them to win!
If you love tacos you might like these recipes: