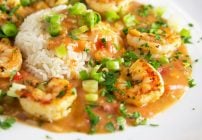 My easy to make Shrimp Etouffee is perfect for that special date night or to make any night a special occasion!
Total Time:
1
hour
15
minutes
This post includes affiliate links. As an Amazon Associate I earn from qualifying purchases.
Shrimp Étouffée
for Louisiana down home cookin' –
With Mardi Gras quickly approaching I thought I would share one of my favorite dishes from N'awlins, Shrimp Étouffée. Of course you don't have to be celebrating Mardi Gras, this dish would make a delicious date night dinner or would turn any night into a special occasion.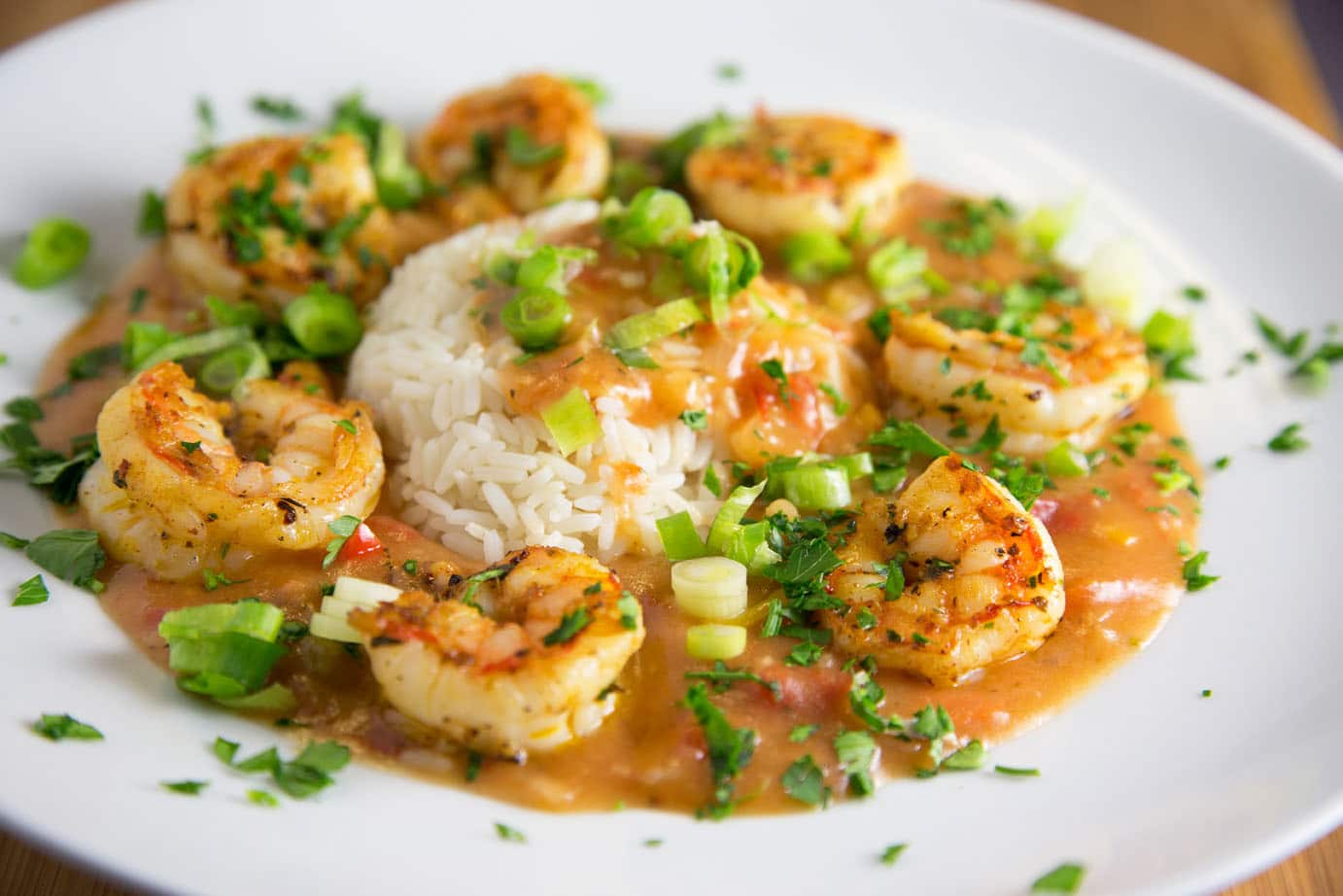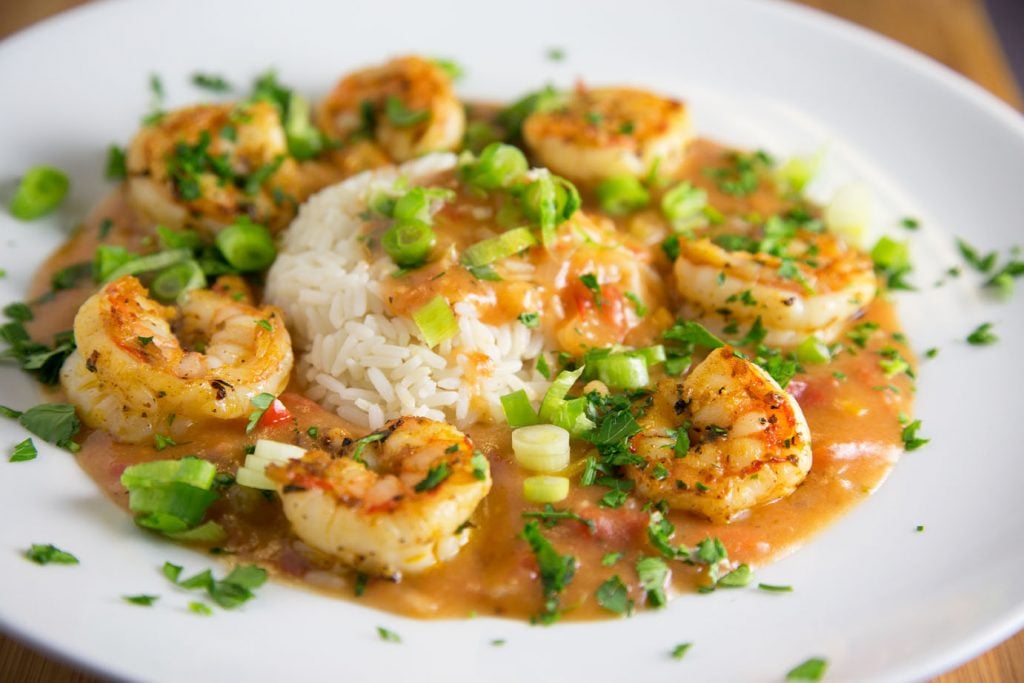 If you look up Étouffée in the dictionary you'll find the literal translation to be smothered. Étouffée uses a technique known as smothering, which is a popular method of cooking in the Cajun areas of southwest Louisiana and the coastal counties of Mississippi.
There are many variations of this classic dish, some being Cajun and others being Creole. And while there are a lot of similarities in the styles, each has its own unique seasonings and flavors typical of the region and families the recipe came from. Lots of people confuse Étouffée with Jambalaya and that's a completely different type of recipe. Even my Tex-Mex Jambalaya doesn't come close to resembling my Shrimp Étouffée.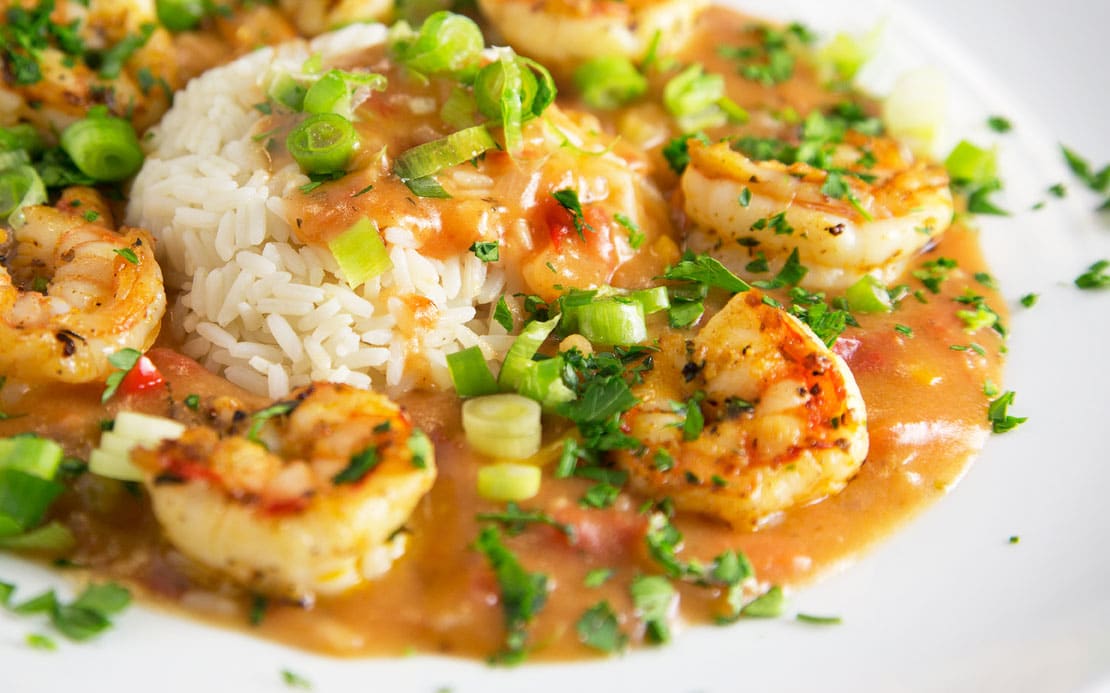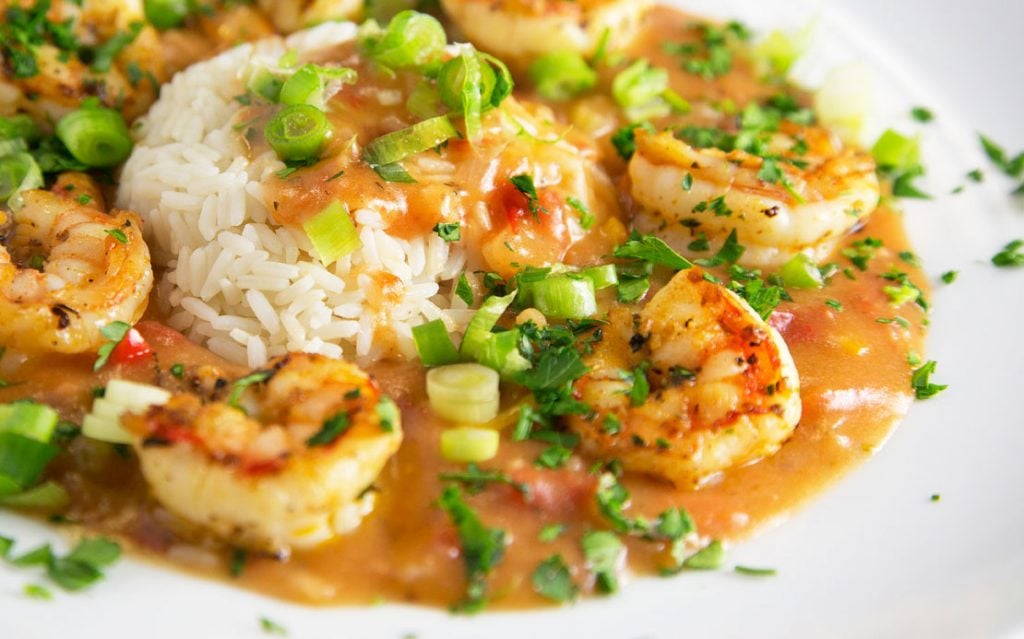 Étouffée is typically made with shellfish, Crayfish being the original star of the dish. But as we all know when it comes to cooking it's all about what we like to eat and what's readily available and since it's easier to find shrimp (and we do love our Gulf shrimp) I decided to make a Shrimp Étouffée to get us into the Mardi Gras Spirit!
You'll also find recipes for Chicken Étouffée some with sausage and combinations of all the ingredients. So adjust the recipe with the ingredients you like and let the good times roll!
If you enjoyed this recipe you may also like these delicious recipes featuring shrimp.