Create your own signature barbecue sauce using my semi-homemade barbecue sauce recipe. Tangy, spicy, and sweet with your favorite spices will create a bbq sauce your friends and family will think you made from scratch.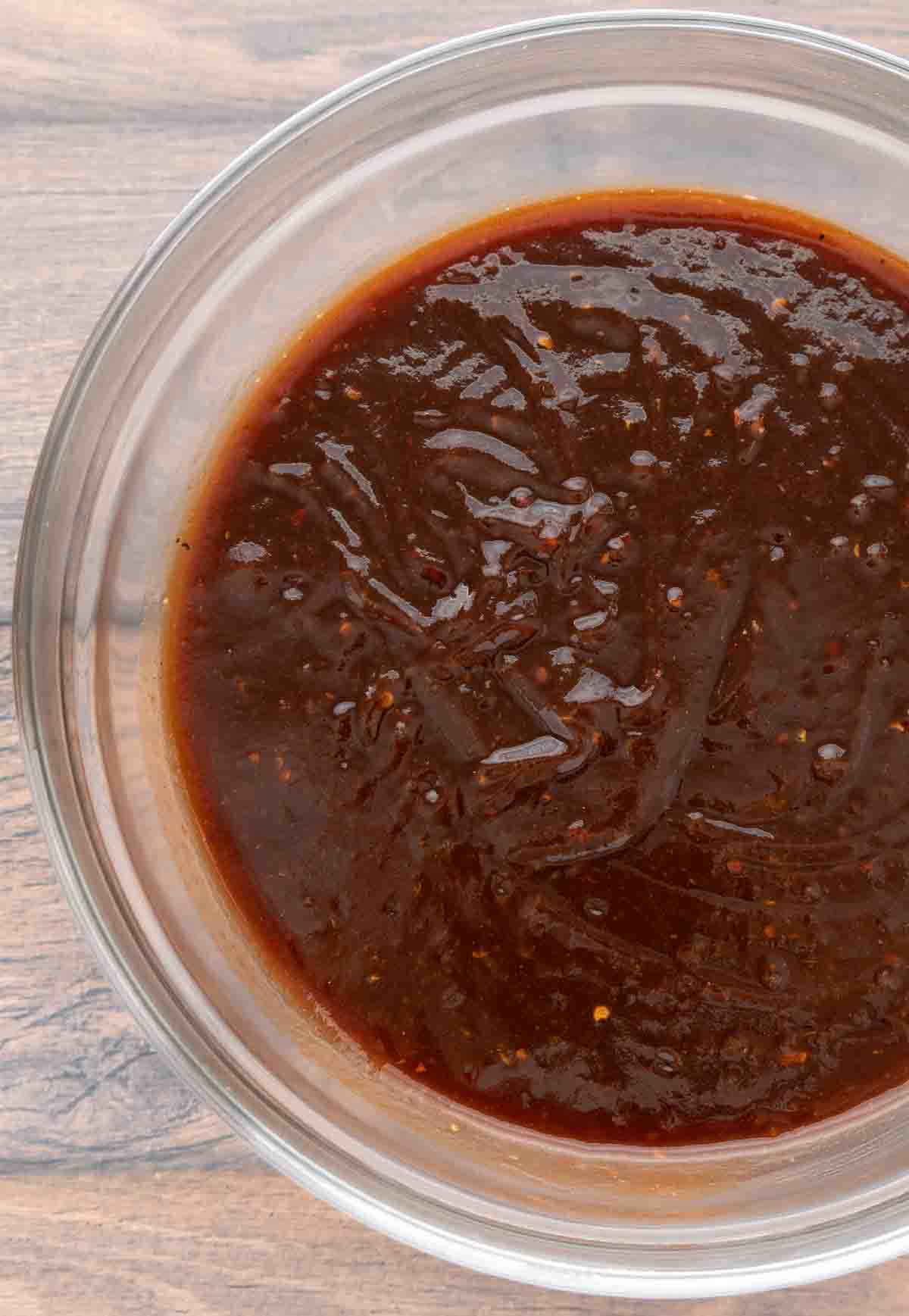 It's easy to make the best barbecue sauce you ever had. Stating with your favorite brand of bbq sauce, add in my suggested ingredients or your ingredients of choice to make your very own signature barbecue sauce.
My semi-homemade barbecue sauce will turn an ordinary weeknight meal into a special event. All it takes is a handful of ingredients and grocery store bbq sauce to create the best homemade barbecue sauce you ever tasted!
If you love barbecue chicken, try my bbq baked chicken drumsticks.
Ingredients to make semi-homemade barbecue sauce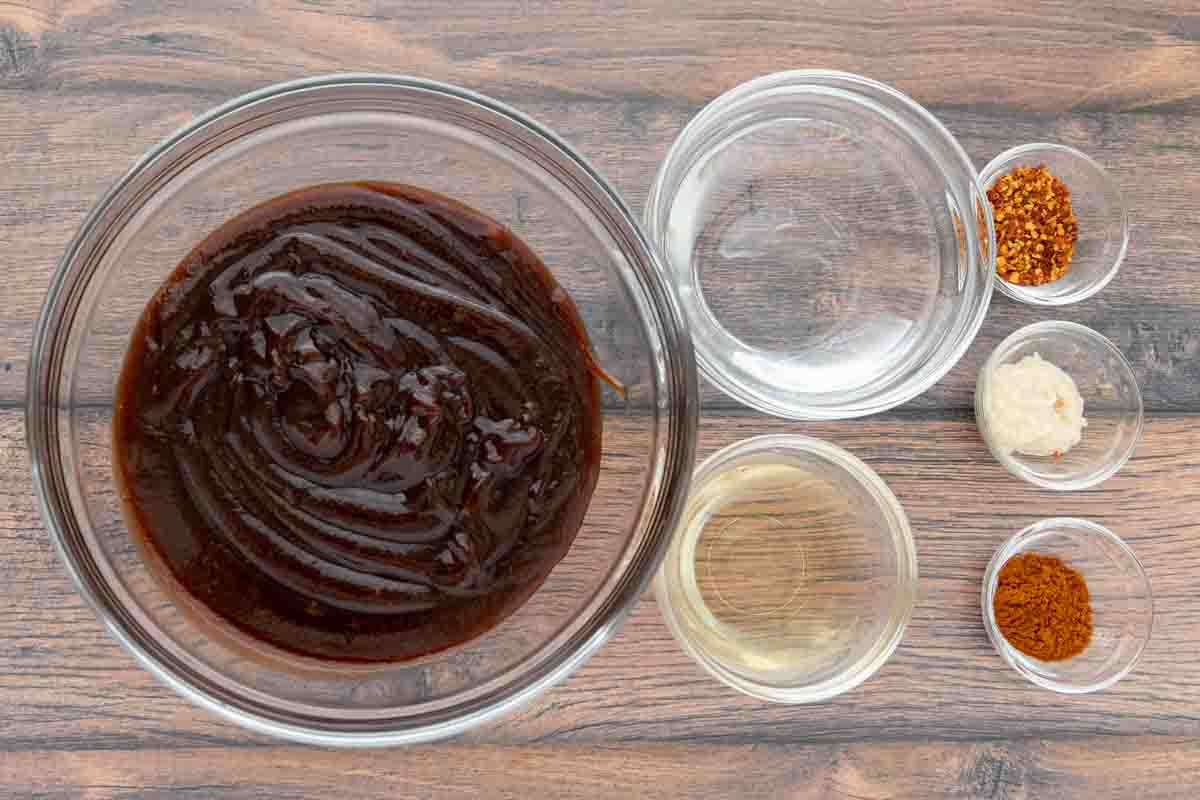 Let's start by gathering the ingredients we need to make semi-homemade barbecue sauce. In Chef Speak, this is called the "Mise en Place," which translates to "Everything in its Place."
Not only does setting up your ingredients ahead of time speed up the cooking process, it also helps ensure you have everything you need to make the dish.
Made with simple ingredients
bottle of barbecue sauce
apple cider vinegar
prepared horseradish
water
red pepper flakes
cayenne pepper (optional – more or less depending on your taste buds)
What other ingredients can I add to barbecue sauce?
Worcestershire sauce
hot sauce
soy sauce
brown sugar
yellow mustard
spices – smoked paprika, chili powder, cumin, coriander, black pepper, garlic powder, or onion powder.
sriracha
orange juice or pineapple juice
harissa
Think of store-bought barbecue sauce as a starting point, and add your favorite seasonings and ingredients to make your own signature bbq sauce. No cooking is needed.
Honey, agave, maple syrup, or molasses can be added instead of brown sugar(or in addition to, for a sweeter sauce) for the sweet flavors of my easy bbq sauce. For a little kick, add an ounce of Jack Daniels.
Hot sauce, sriracha, harissa, and cayenne will make a spicy sauce. Adding smoked paprika or liquid smoke will add a smoky flavor to your semi-homemade barbecue sauce.
How to make semi-homemade barbecue sauce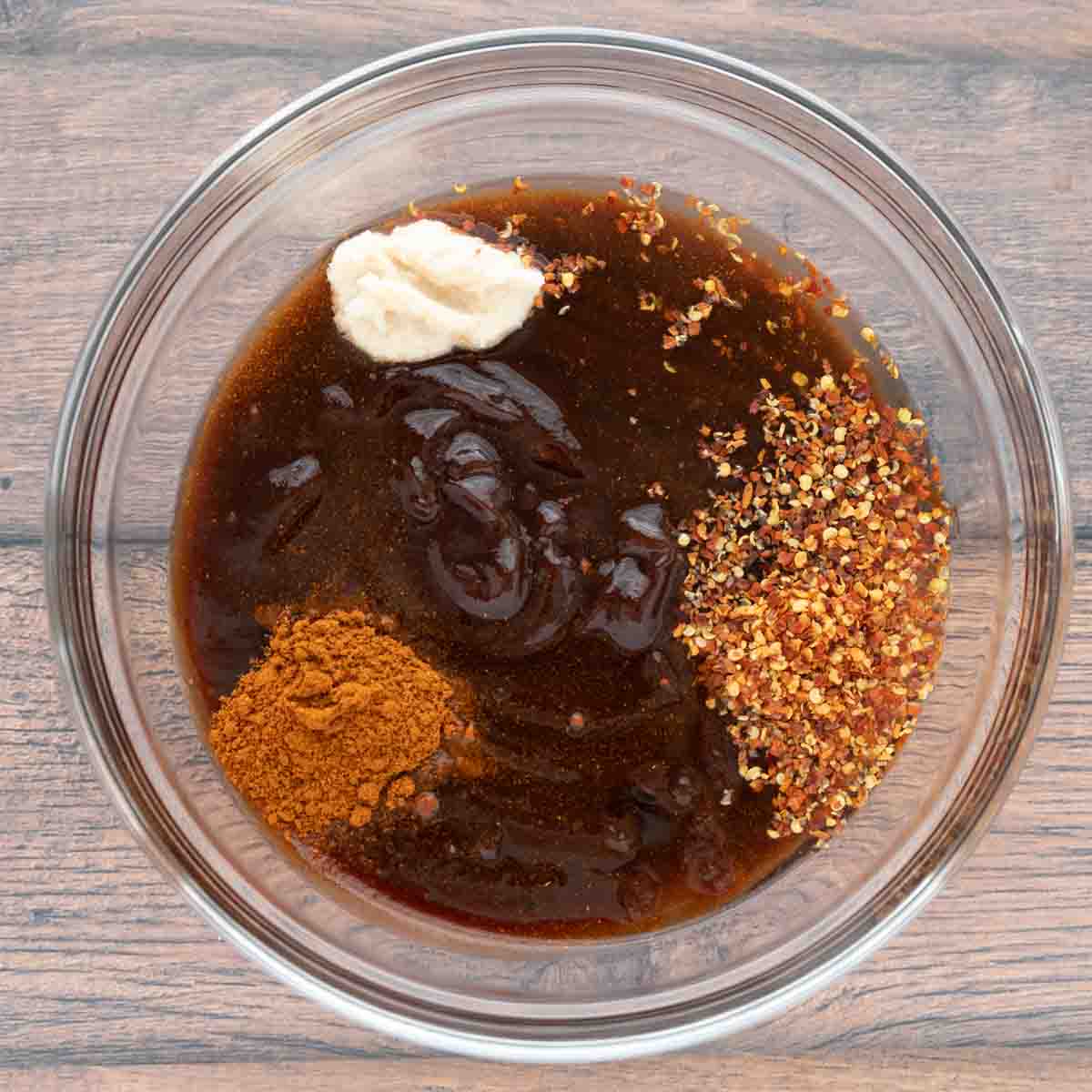 Add all the ingredients to a medium bowl.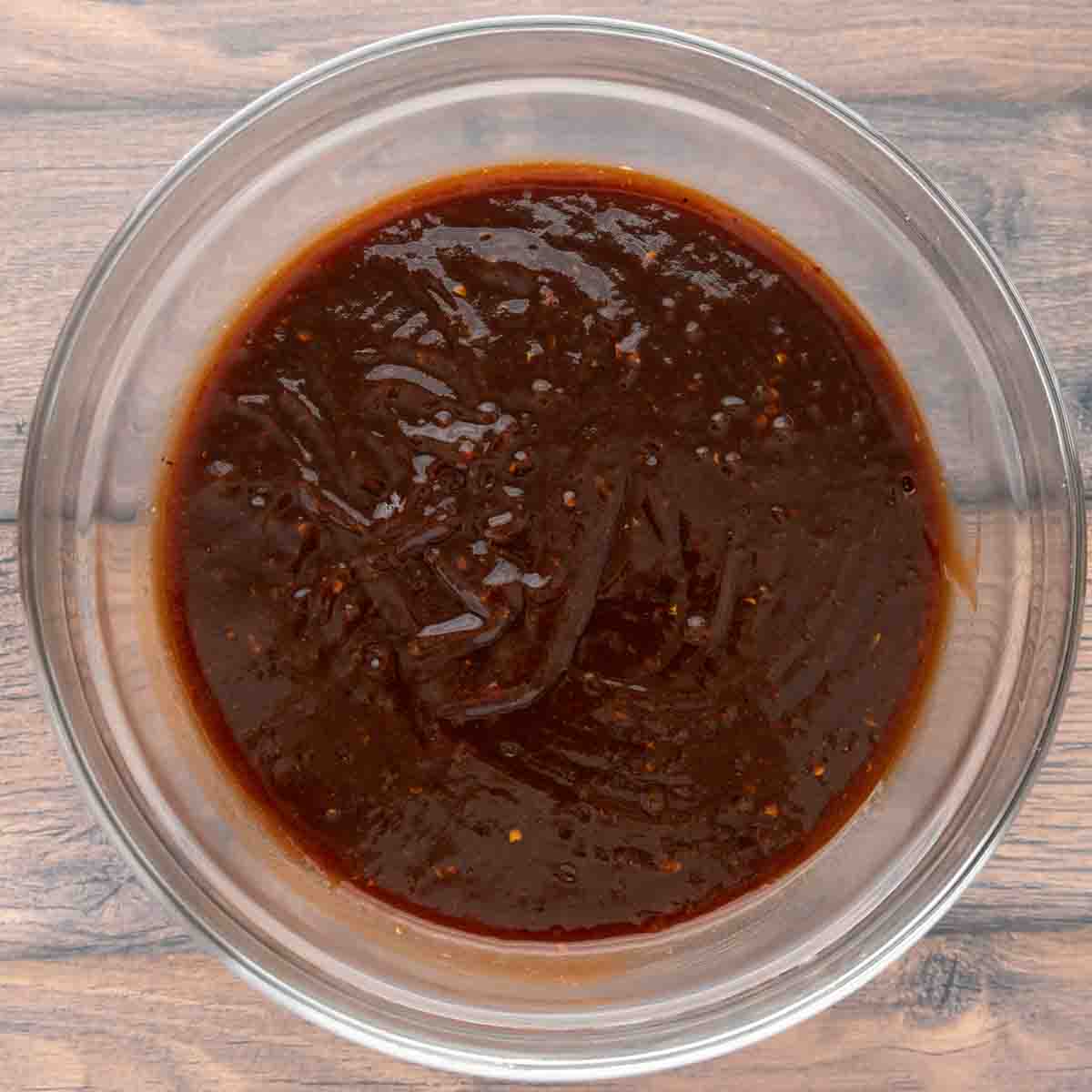 Whisk to combine. Keep the homemade barbecue sauce refrigerated in an airtight container for 7-10 days.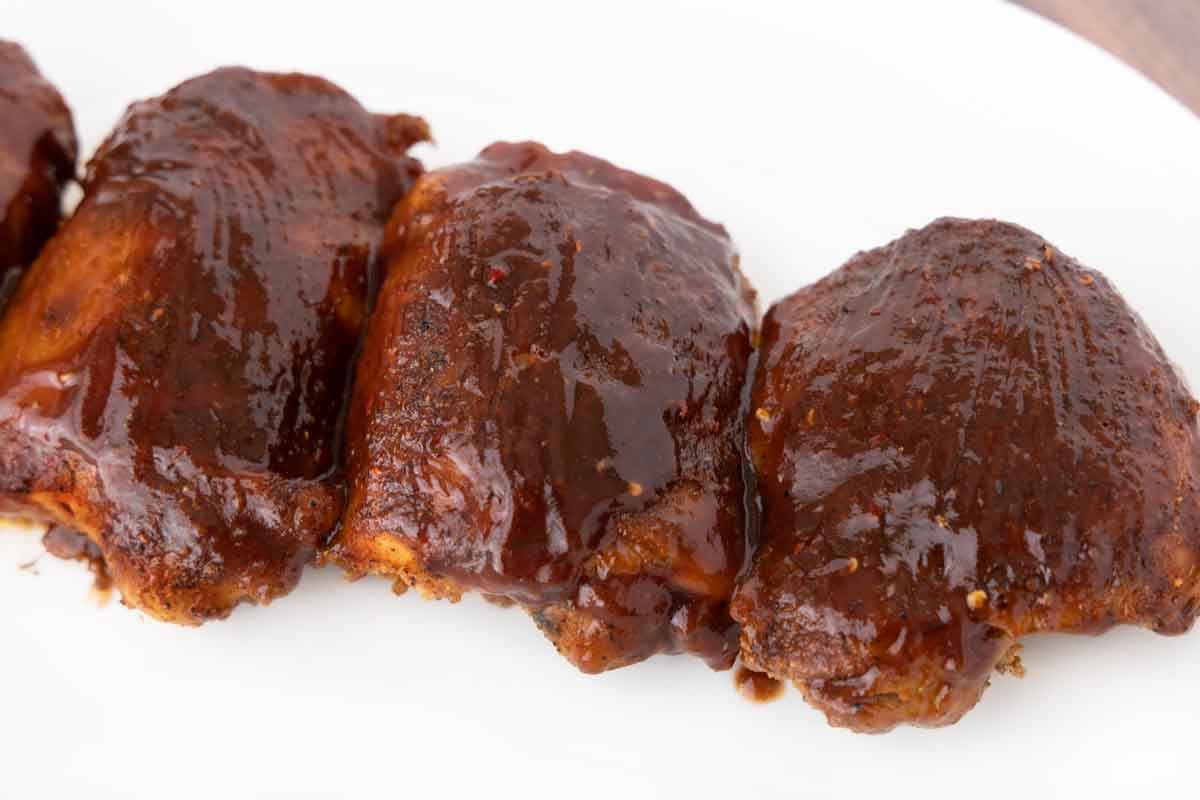 I used my semi-homemade barbecue sauce on my smoked chicken thighs, and it couldn't have been more delicious. The perfect combination of sweet and spicy.
Use my easy-to-make semi-homemade barbecue sauce on chicken, ribs, brisket, lamb, pork tenderloin, or your favorite grilled meats to bring deliciousness to a whole new level that your whole family will love.
Another delicious homemade barbecue sauce is my Alabama White Sauce. It's a nice change from ketchup based sauces.
Recipe FAQ's
What gives barbecue sauce its flavor?
Traditional barbecue sauce gets its flavor from brown sugar, vinegar, and seasonings like smoked paprika, garlic, and onion. Different brands offer varying styles of sauce by adding additional ingredients such as Worcestershire sauce, mustard, and spices. Honey and molasses can also be added.
Do I have to cook homemade barbecue sauce?
Some recipes call for the sauce to be cooked, but for the most part, simple barbecue sauce doesn't need to be cooked. The reason to cook a sauce is that heating the ingredients combines them more thoroughly. Cooking the sauce for 5-10 minutes will help the ingredients bind and result in a smooth sauce with all the ingredients equally distributed.
More Barbecue Recipes You'll Love!