I love homemade barbecue sauces, and my Alabama White Sauce is a delicious alternative to ketchup-based BBQ sauce. This tangy, creamy white BBQ sauce recipe will kick up the flavor on all your favorite grilled meats, and fish. It also makes a delicious dipping sauce for chicken wings, chicken tenders, and french fries.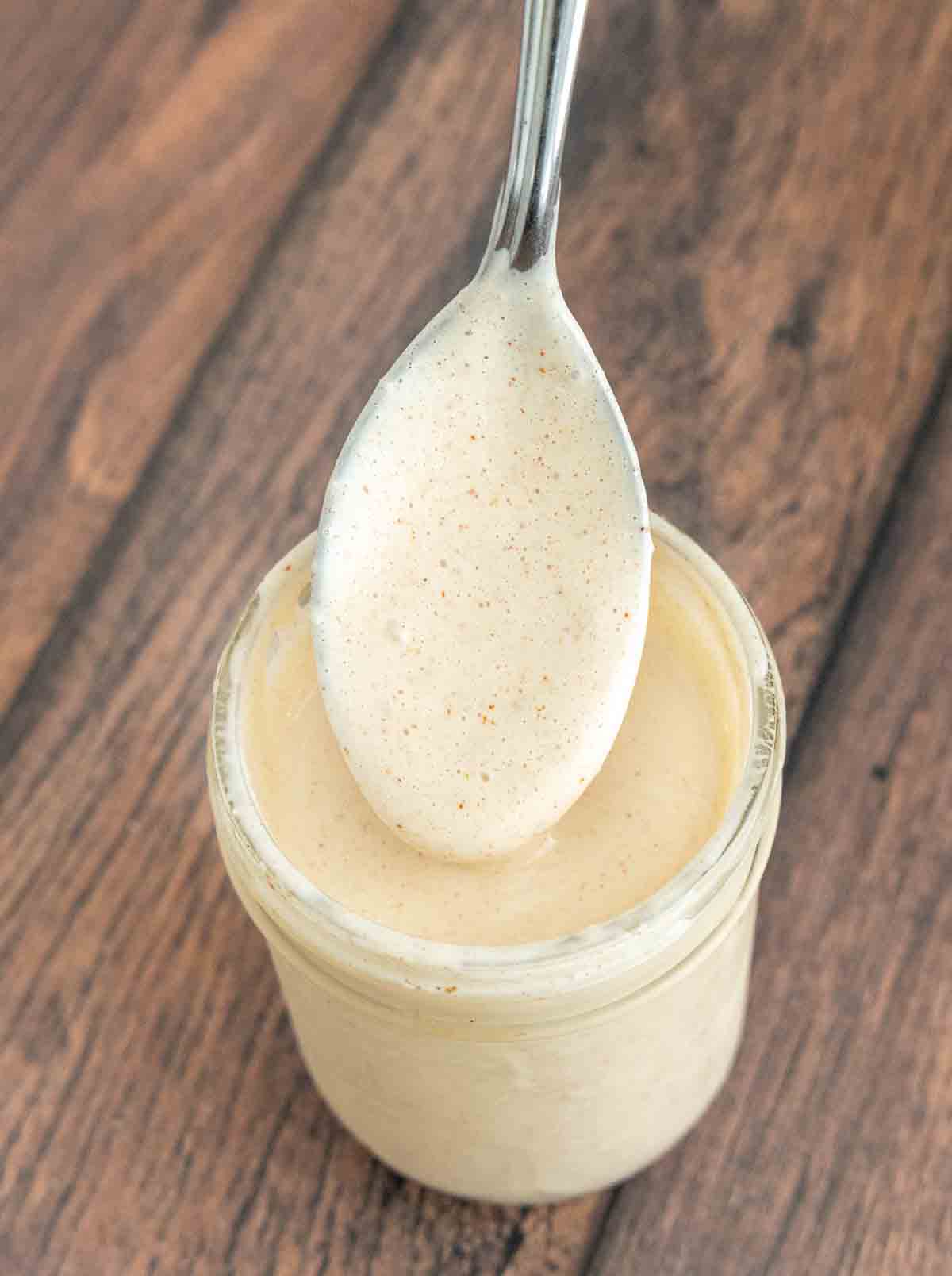 This easy white barbecue sauce is made with simple ingredients and only takes five minutes to make. The rich flavor of this mayonnaise-based BBQ sauce makes it the perfect table sauce for so many of the food you love to eat.
This white sauce recipe may be a BBQ staple, but I like to use this southern favorite as a salad dressing. You can even use it to make a tangy spicy potato salad.
Ingredients to make Alabama White Sauce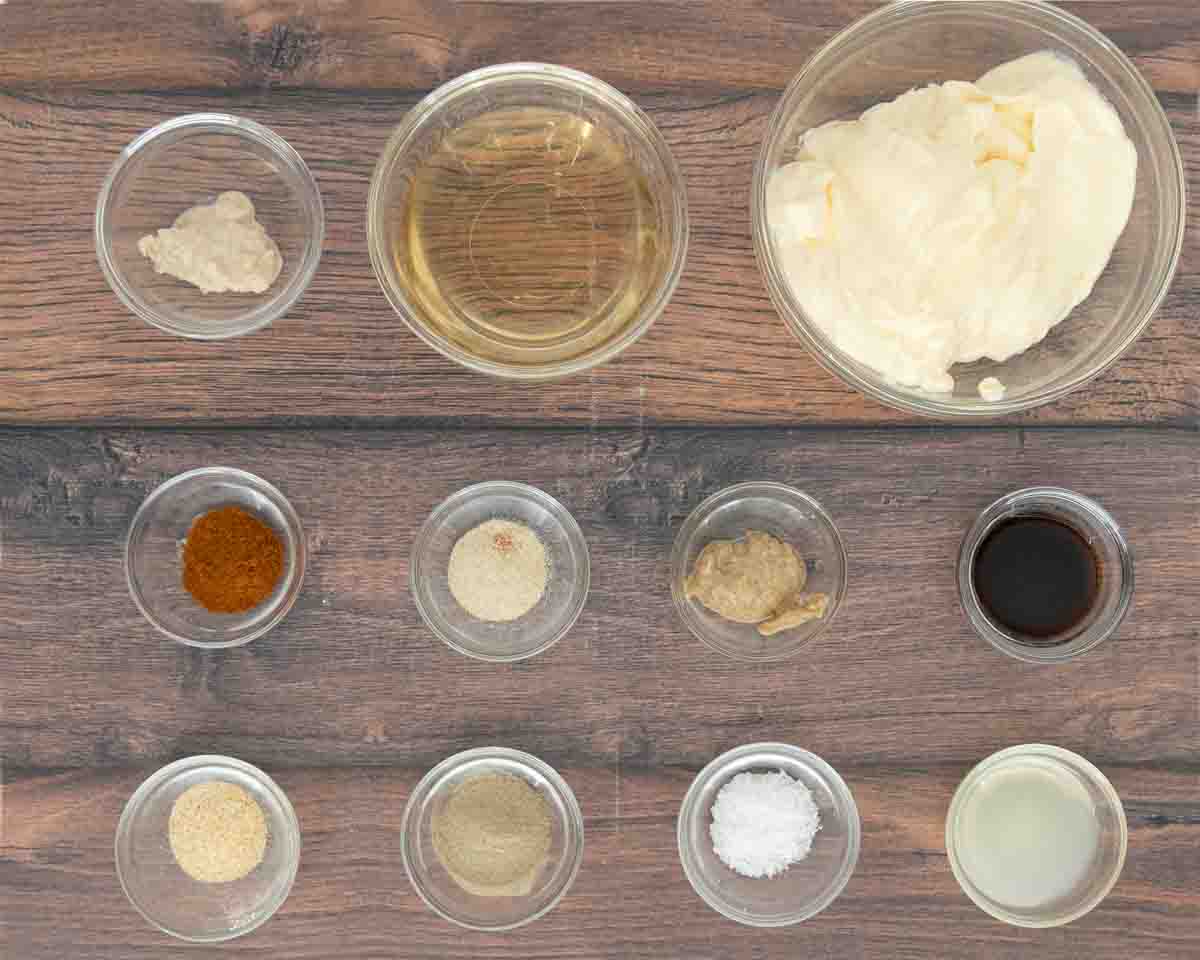 Let's start by gathering the ingredients we need to make Alabama White Sauce, aka White Barbecue Sauce. In Chef Speak, this is called the "Mise en Place," which translates to "Everything in its Place."
Not only does setting up your ingredients ahead of time speed up the cooking process, it also helps ensure you have everything you need to make the dish.
Can I adjust the ingredients in Alabama White Sauce?
Absolutely! The key to enjoying the food you make is using the seasonings and ingredients you enjoy eating.
For a spicier sauce, you can increase the amounts of the horseradish and cayenne pepper. You can also add a little of your favorite hot sauce. 
For a milder sauce, decrease the amount of cayenne pepper or horseradish.
For a tangy sauce, add a little extra apple cider vinegar; just be careful not to add too much.
For a touch of sweetness, add brown sugar, honey, agave, and even corn syrup. The sweetness will offset the heat. Adding sugar or honey is a personal preference. We didn't add it to our sauce originally, but when I made another batch, I added sugar and liked the way it balanced the heat.
If you're not a fan of mayonnaise, you can use half sour cream or plain Greek yogurt. The yogurt will increase the tanginess of the sauce and won't affect the overall flavor.
You can also add some of your favorite seasoning blends to make your own unique blend of white barbecue sauce.
Who invented Alabama White Sauce?
It's believed that the original recipe for Alabama White BBQ Sauce was created by Robert Gibson at his Northern Alabama bbq restaurant, Big Bob Gibson's Bar-B-Q.
Bob Gibson makes an incredible BBQ chicken using his classic white sauce. Try it with my smoked chicken wings for a twist on his classic dish. It's a delicious change from a traditional bbq sauce.
How to make Alabama White Sauce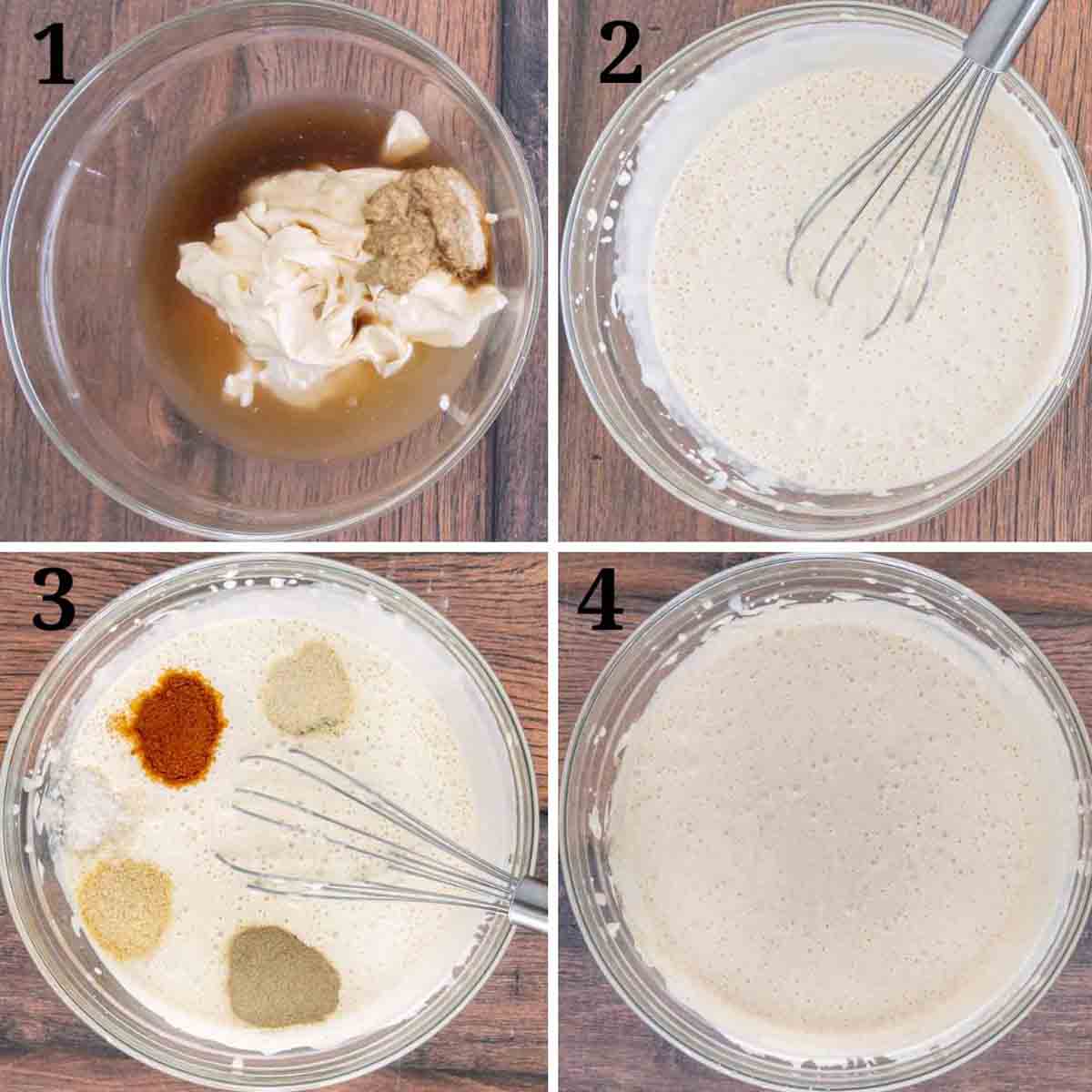 Add the mayonnaise, apple cider vinegar, lemon juice, spicy brown mustard, horseradish, and Worcestershire sauce to a medium bowl.
Whisk to combine the wet ingredients.
Add the kosher salt, white pepper, garlic powder, onion powder, and cayenne pepper to the bowl.
Whisk the dry ingredients into the sauce and combine thoroughly.
For a change of pace use Dijon mustard, stone ground mustard, or dry mustard instead of the spicy brown mustard.
Store the white barbecue sauce into an airtight container and refrigerate for 2 – 4 hours before using. If possible, let the sauce sit overnight before using; it will give the seasonings time to bloom, and the sauce will be more flavorful.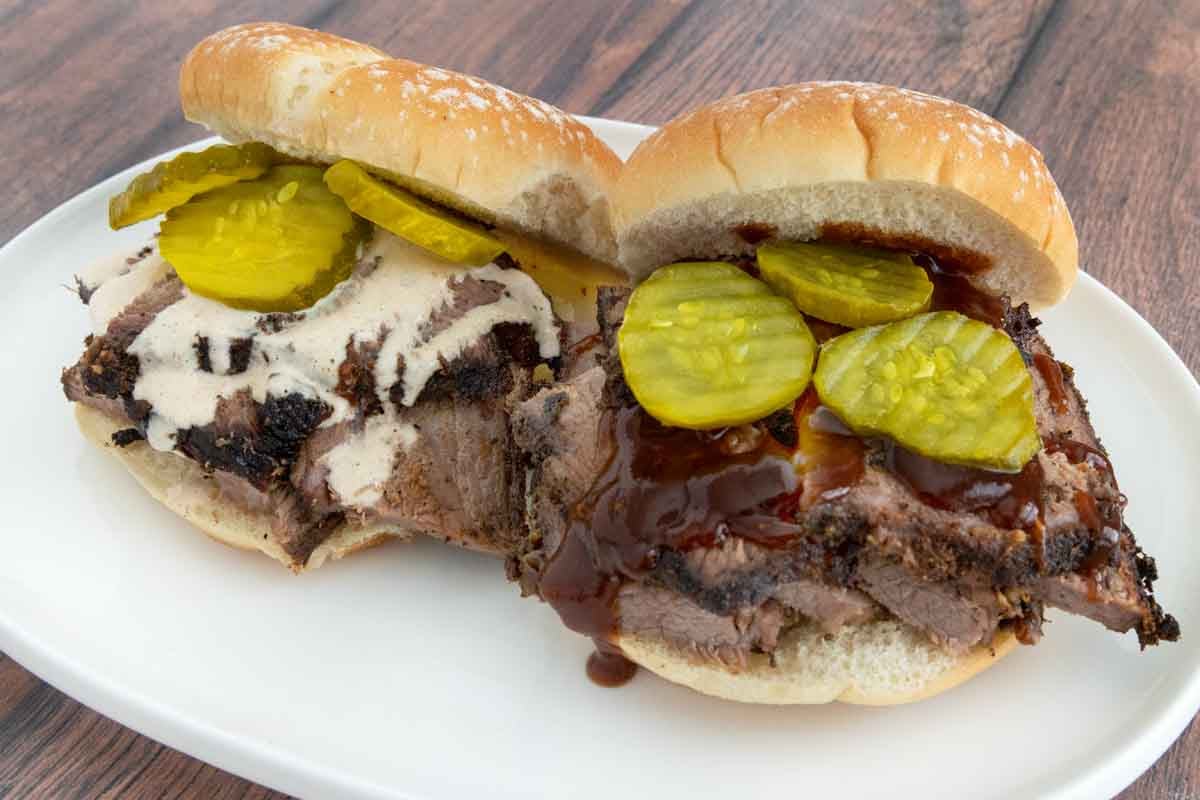 My Alabama white sauce is the perfect finishing sauce for smoked brisket, pulled pork shoulder, or as a dipping sauce for onion rings, or fries. Not a fan of Alabama white sauce? Then try my semi-homemade barbecue sauce.
Recipe FAQ's
What does Alabama white sauce taste like?
White BBQ sauce tastes like a zesty coleslaw dressing. Adding horseradish and cayenne gives a little zing to the sauce, and depending on how much you like heat, it can be quite spicy, so be careful how much cayenne you add.
Can I use this sauce as a marinade?
Absolutely! While it's primarily a barbecue sauce, you can also use it as a marinade for chicken or other meats before grilling.
More Recipes You'll Love!