Wouldn't you love to serve your friends and family this so very flavorful Korean Pork Barbecue? Learning to cook like a chef is all about sourcing the right ingredients and applying the right techniques to cook the dish. So, get ready to learn one of this chef's secret ingredients.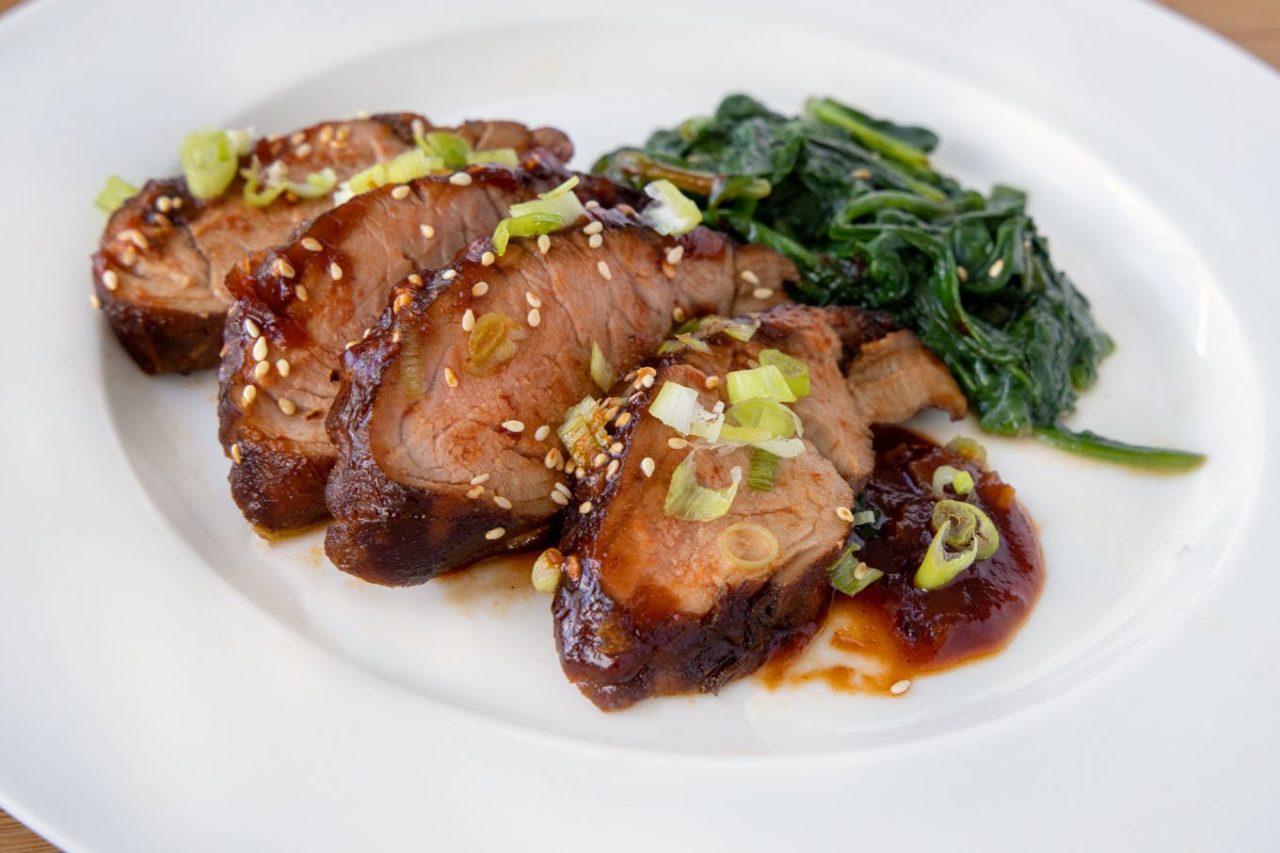 One of the great joys in life is cooking for my friends. As a chef, there is no better feeling than seeing smiling faces around the table after dinner. And occasional OMG I'm stuffed with a loosening of the belt.
That's when I feel the most successful. Not after winning an award or accolade, but after making someone happy with the food I've prepared. It's a good life when you do what you love for a living.
As I said in the opening paragraph, sourcing ingredients is one of the differences between a home cook and a chef. It's not rocket science, it's just finding the right ingredients for the dish you're making.
What ingredients do you need to make the marinade for the Korean pork?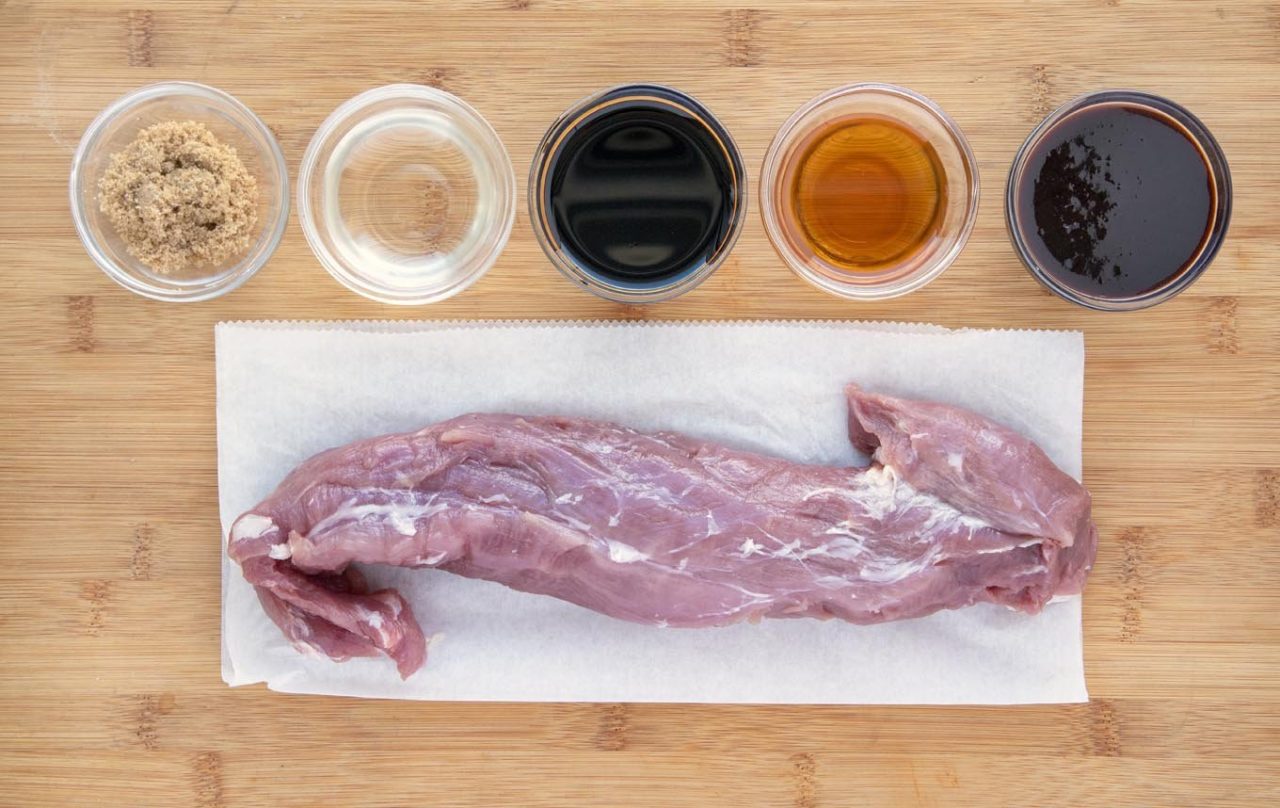 One of the first things I learned as an apprentice was to gather my ingredients before I started cooking. In chef-speak, this is called the Mise en Place (everything in its place). It not only makes the process smoother and faster, but it also ensures you have everything you need to make the dish you're preparing.
A few of the key ingredients you'll need to make the marinade may be new to you. Your local grocer may surprise you and carry most of them. If not, there are Asian markets just about everywhere these days, and you will find everything you need there.
Are these new to you?
Dark Soy Sauce (thicker and darker with a more full-bodied flavor)
Gochujang (Korean red pepper paste) (savory sweet and spicy chili paste)
Mirin (subtly sweet, slightly tangy rice wine)
Sesame Oil (oil derived from sesame seeds and a great flavor enhancer)
How do I marinate the Pork Tenderloin?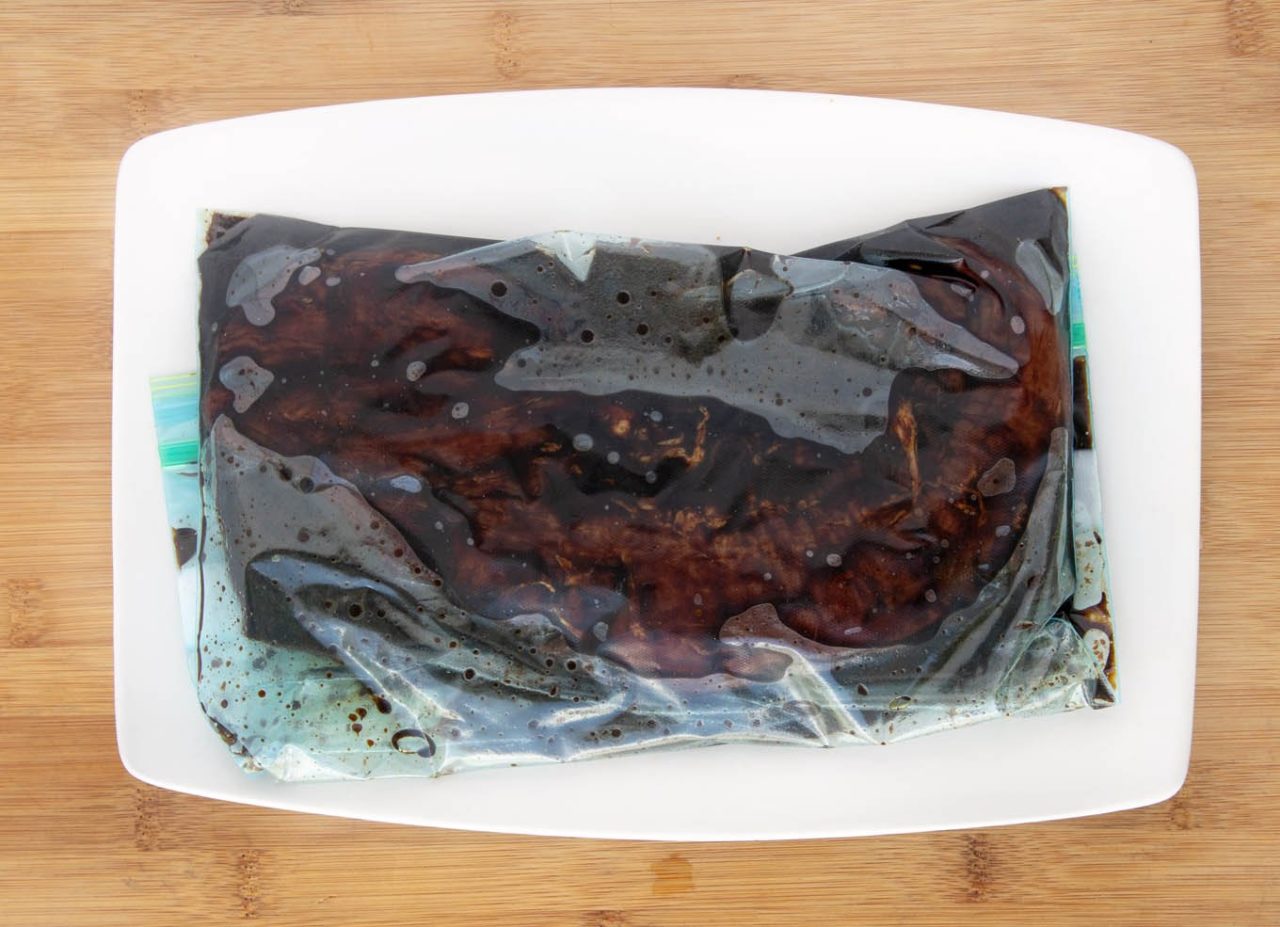 I love to marinate meats to give them extra flavor, and it's really as simple as mixing the ingredients together and placing them in a zippered plastic bag with the protein and place it in the fridge.
I use gallon zippered bags and could easily fit two pork tenderloins inside the bag. You could cut the tenderloins in half, just be aware they will cook a little faster.
After everything is in the bag and it's well sealed, move the marinade around a bit, working it into the meat.
How long should I marinate the pork?
Technically 35-45 minutes would be enough. But 4 – 8 hours well give you a more flavorful pork tenderloin.
*That doesn't mean that marinating even longer is better. Over-marinating can cause meats to break down and become mushy.
How do I make Korean Pork Barbecue Sauce?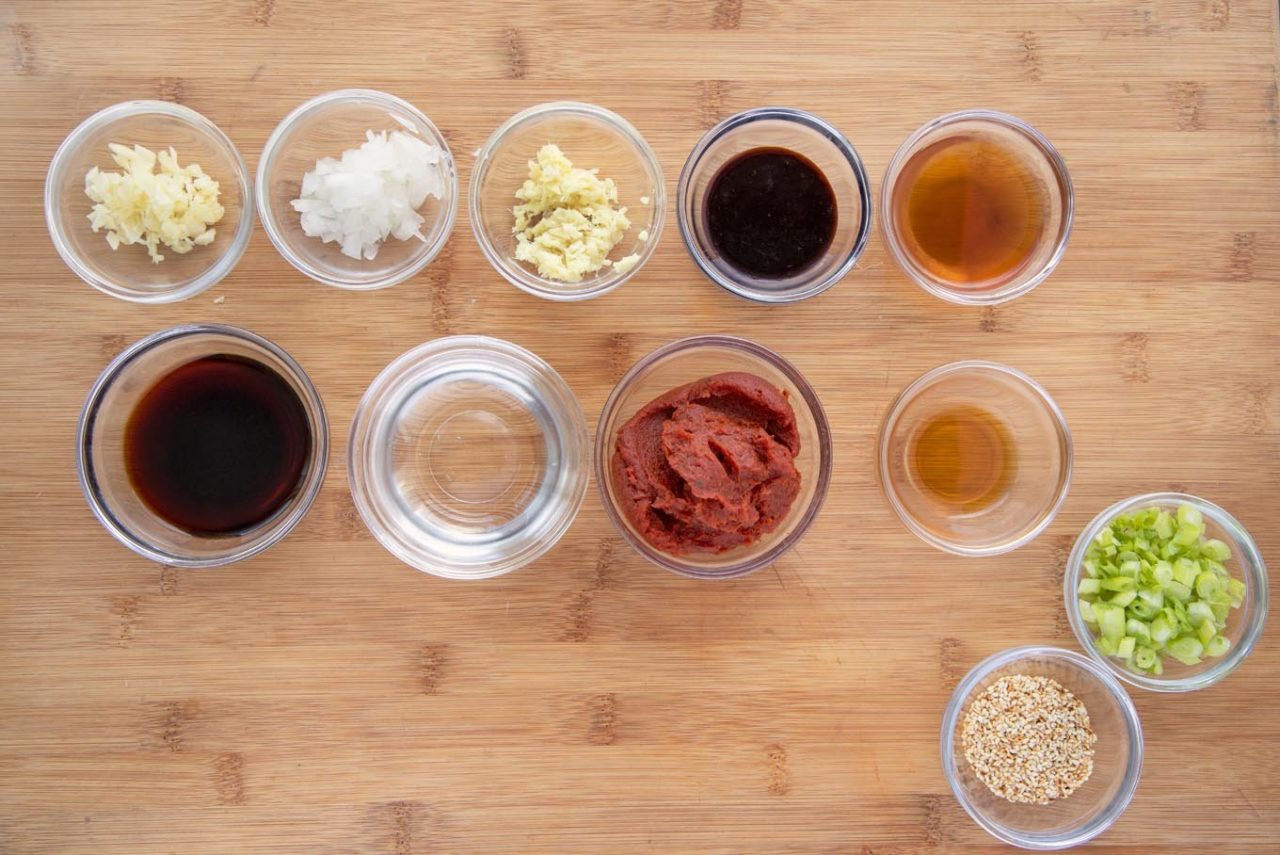 Let's gather our ingredients for the Korean Barbecue Sauce. You'll also notice that I have sliced scallions and toasted sesame seeds for the garnish.
Making the barbecue sauce is fairly simple once you get all the ingredients together. The important step after bringing the sauce to a light boil is to let it simmer to cook and get the depth of flavor into the sauce. I would recommend no less than 30 minutes on low heat. If the sauce gets too thick, thin it out with water or orange juice.
Did you know that Caterers, Bakers, and Chefs from coast to coast, depend on Karo® Syrup for their recipes? That, my friends, is why it comes in gallon jugs!
What Can you use instead of Gochujang (Korean red pepper paste)?
Sriracha Chili Sauce
Thai Chili Paste
Harissa
Sambal Oelek
None of these substitutes will have the exact flavor but they will work well in the recipe.
When your pork is done marinating and your Korean Barbecue sauce is ready, you can preheat the oven to 350 degrees Fahrenheit and get ready to have dinner on the table in 30 minutes.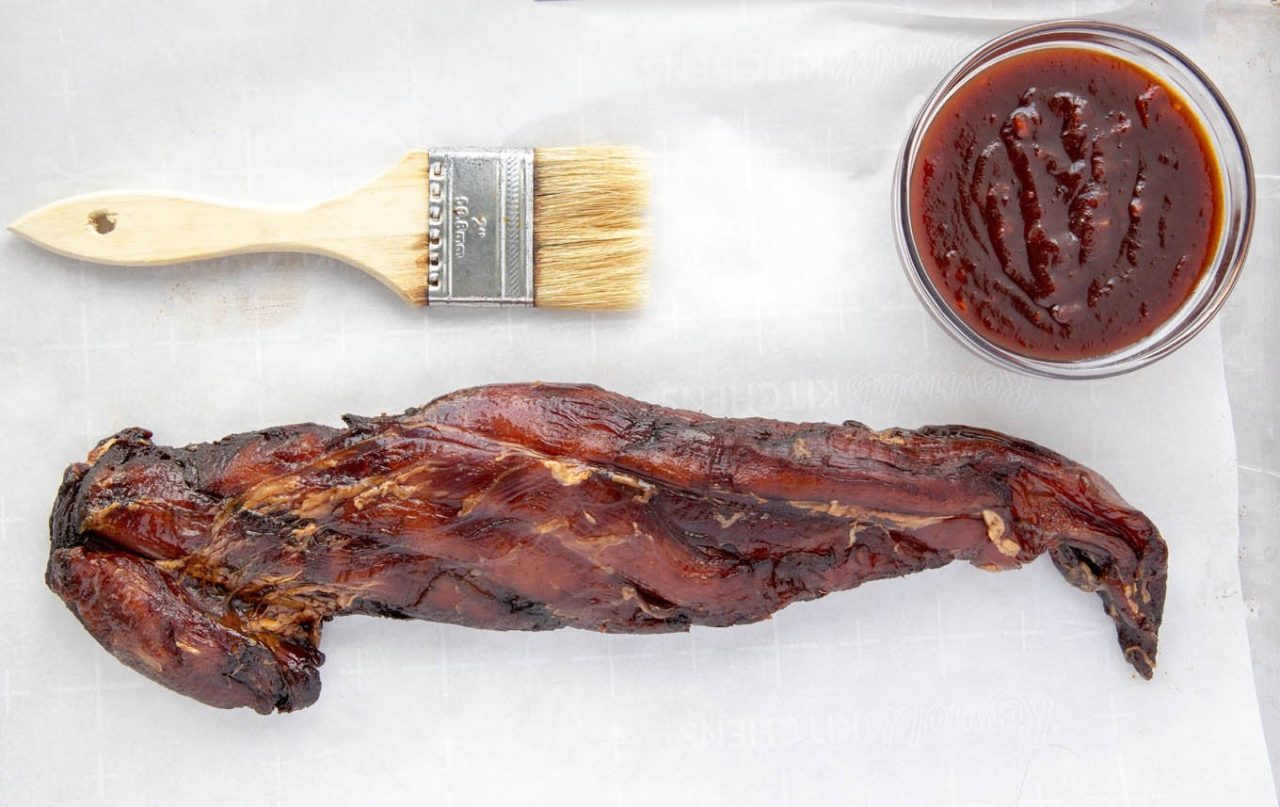 Remove the tenderloins from the marinade and wipe them down with paper towels to remove excess marinade from the outside of the pork. It will look much darker from the marinade, giving the pork an almost smoked and dried look.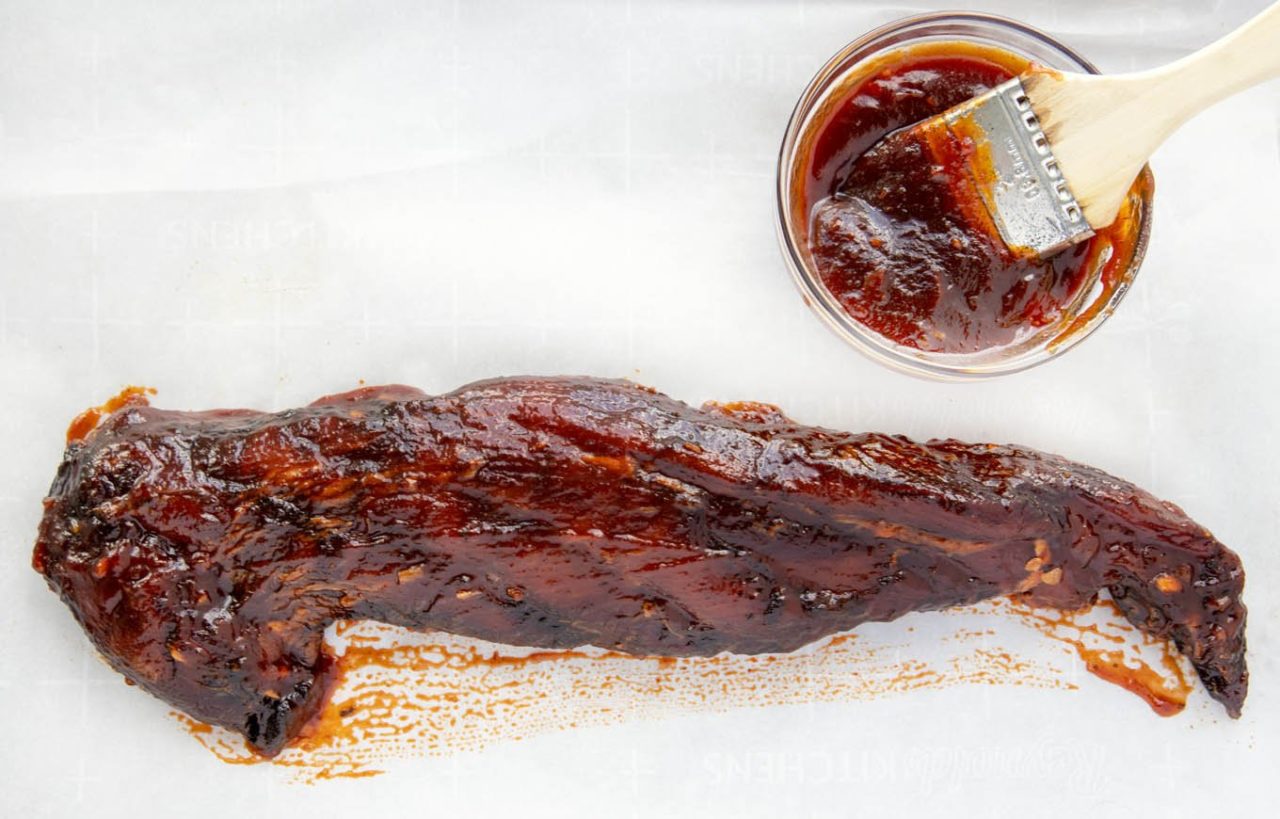 Next, liberally brush down the pork with the Korean barbecue sauce and place it into the preheated oven for 15 minutes. After 15 minutes, remove the pork from the oven, carefully turn it over and brush the other side with barbecue sauce. Return to oven for an additional 15 minutes.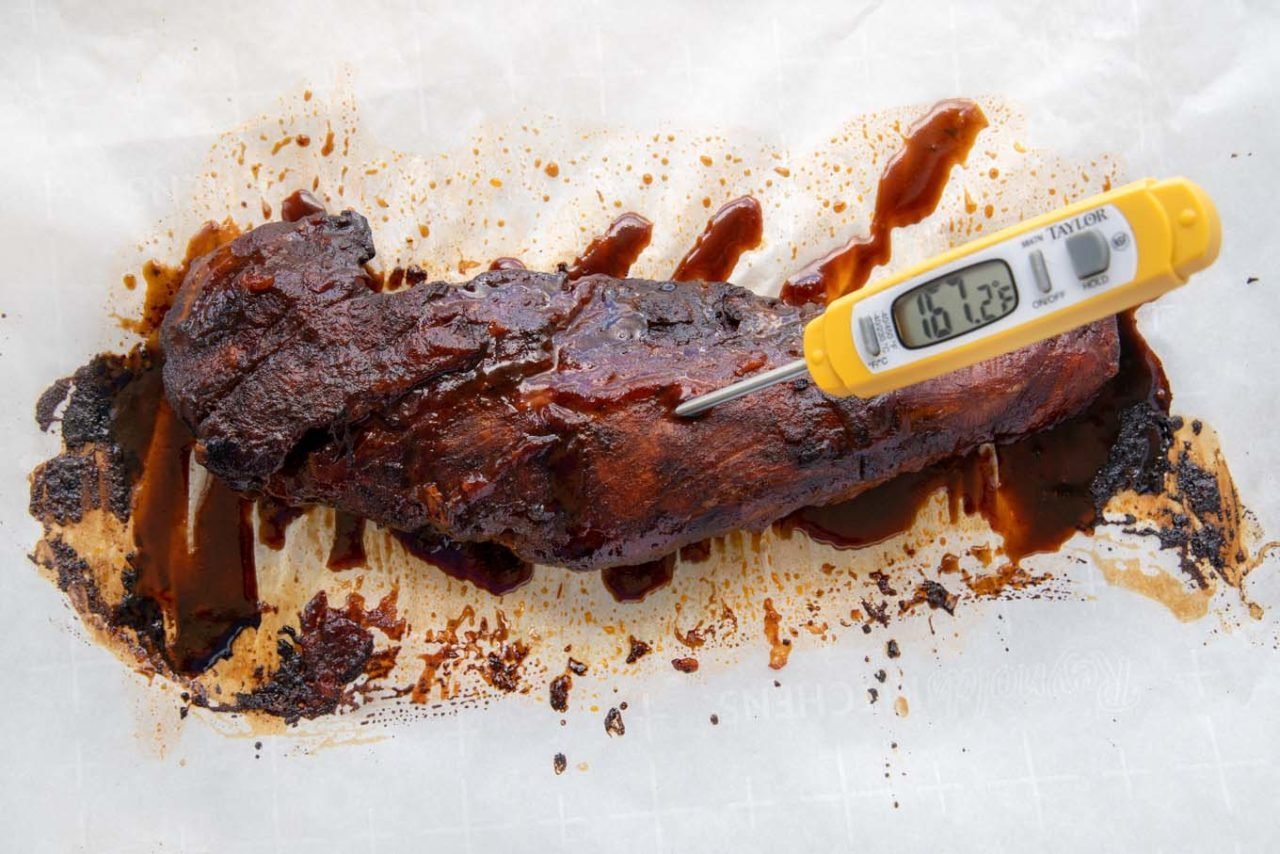 I always use a meat thermometer to check the internal temp of the meats I cook. Years ago, it wasn't safe to eat pork unless it has passed 165 degrees internally.
These days, pork is best served as you would beef, and 145 degrees is my preferred internal temp. This leaves the pork a little pink inside. My wife will not eat anything that isn't well done, so as you can see by the thermometer the internal temp is 167 degrees.
The pork will still be tender and delicious, but if you don't mind medium-rare to medium-well, cook your pork to an internal temp of 145-150 degrees.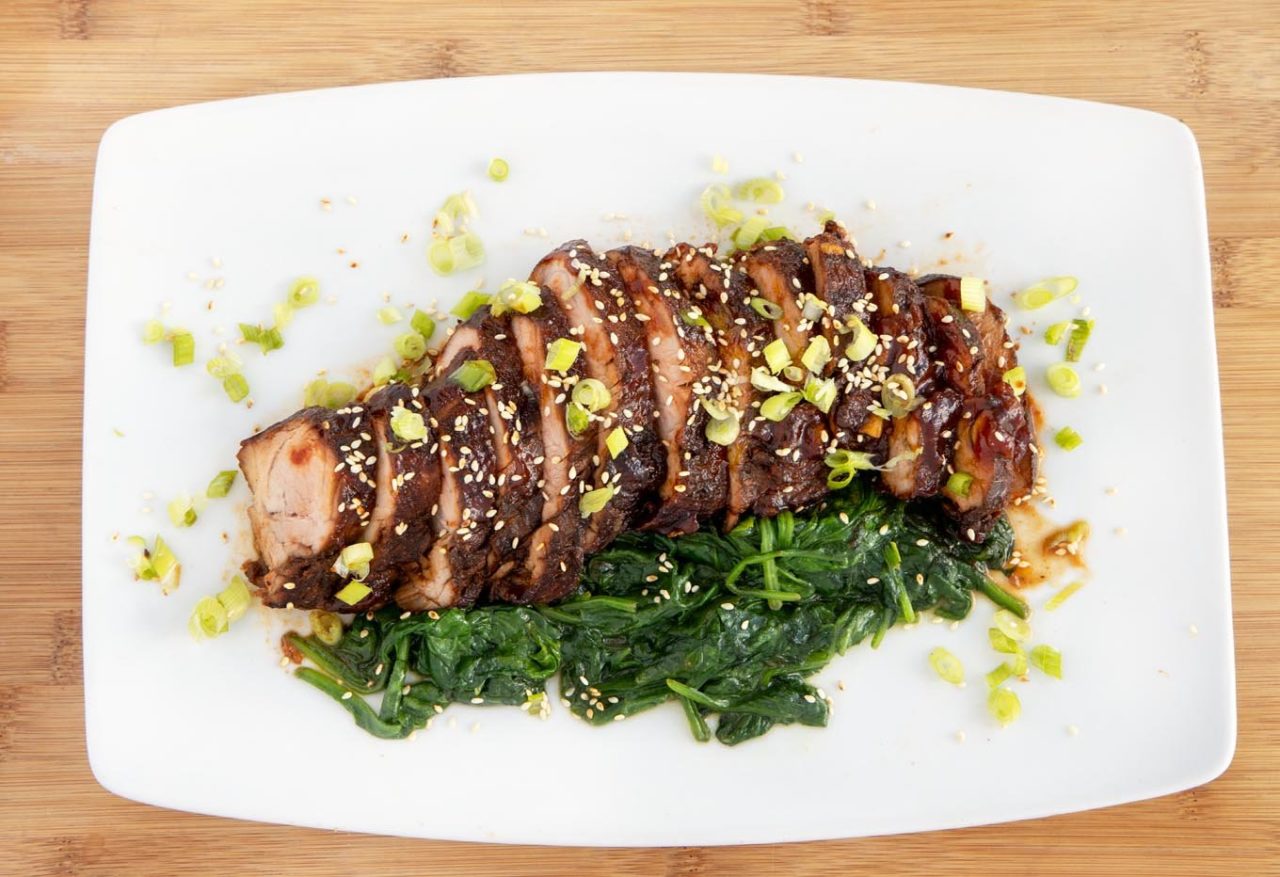 Then it's just a matter of plating up your pork, adding some sliced scallions and toasted sesame seeds as a garnish, and serving it with your favorite side dishes.
Can you use this marinade and barbecue sauce on other meats?
Yes, you can! This recipe will work well with Chicken, Beef or Lamb.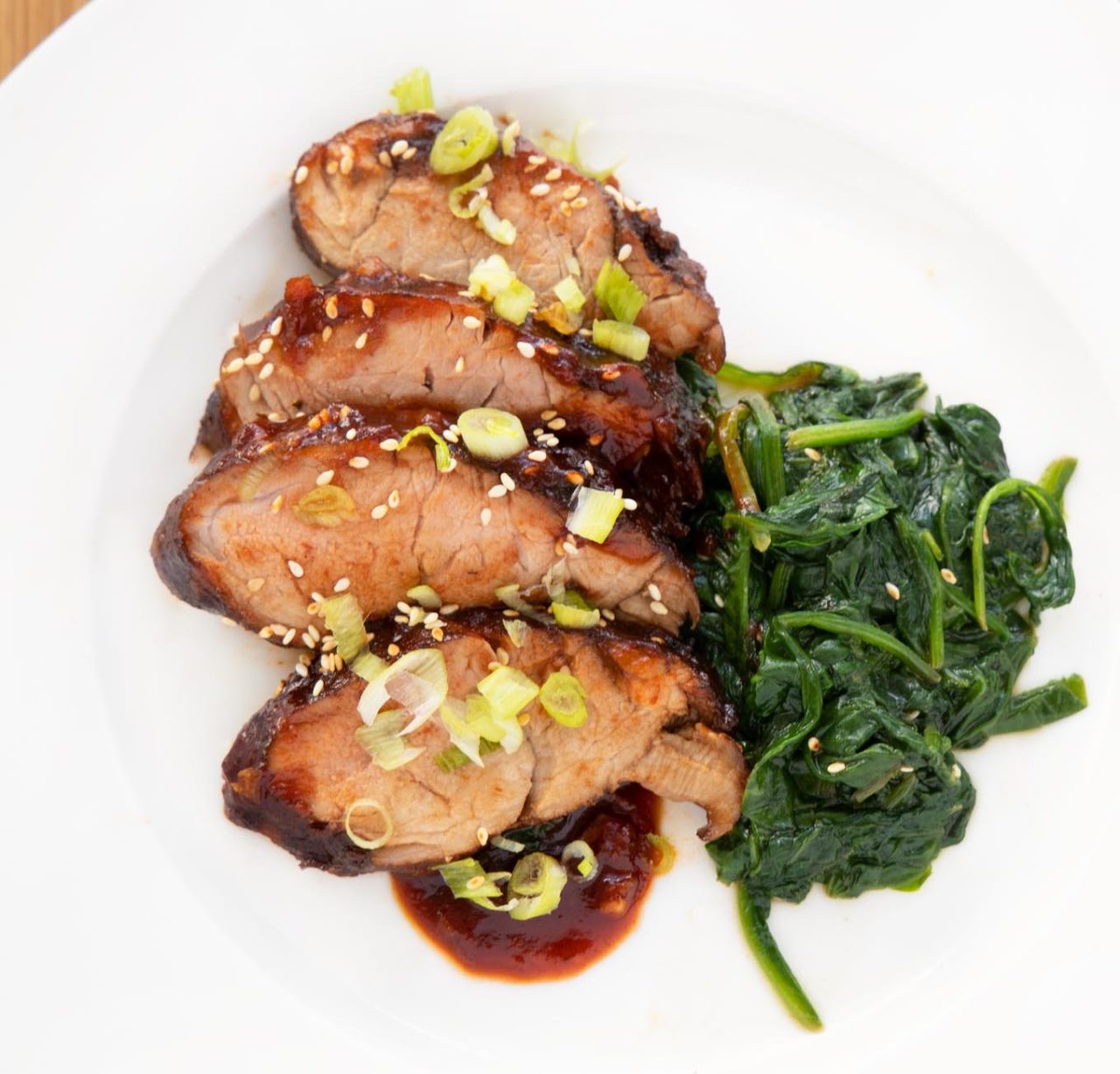 If you love a good pork recipe make sure to check out these recipes.
[full social]