My Red Snapper with a Lobster Cream Sauce is the perfect restaurant-style dish to make when you hear company's coming over or a delicious date night dinner with your significant other.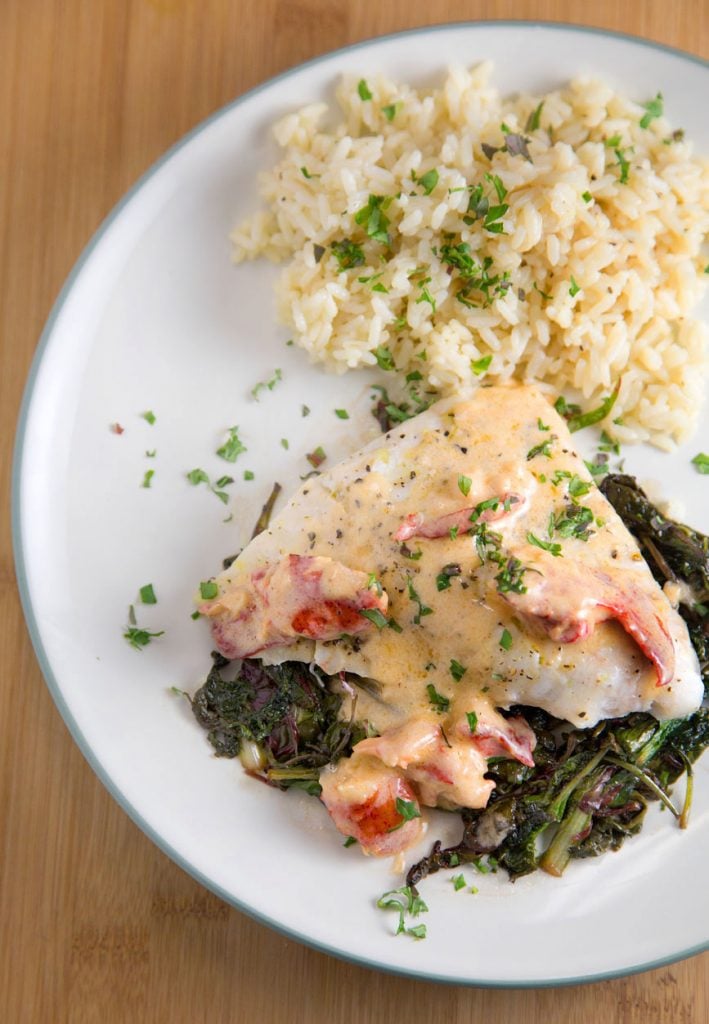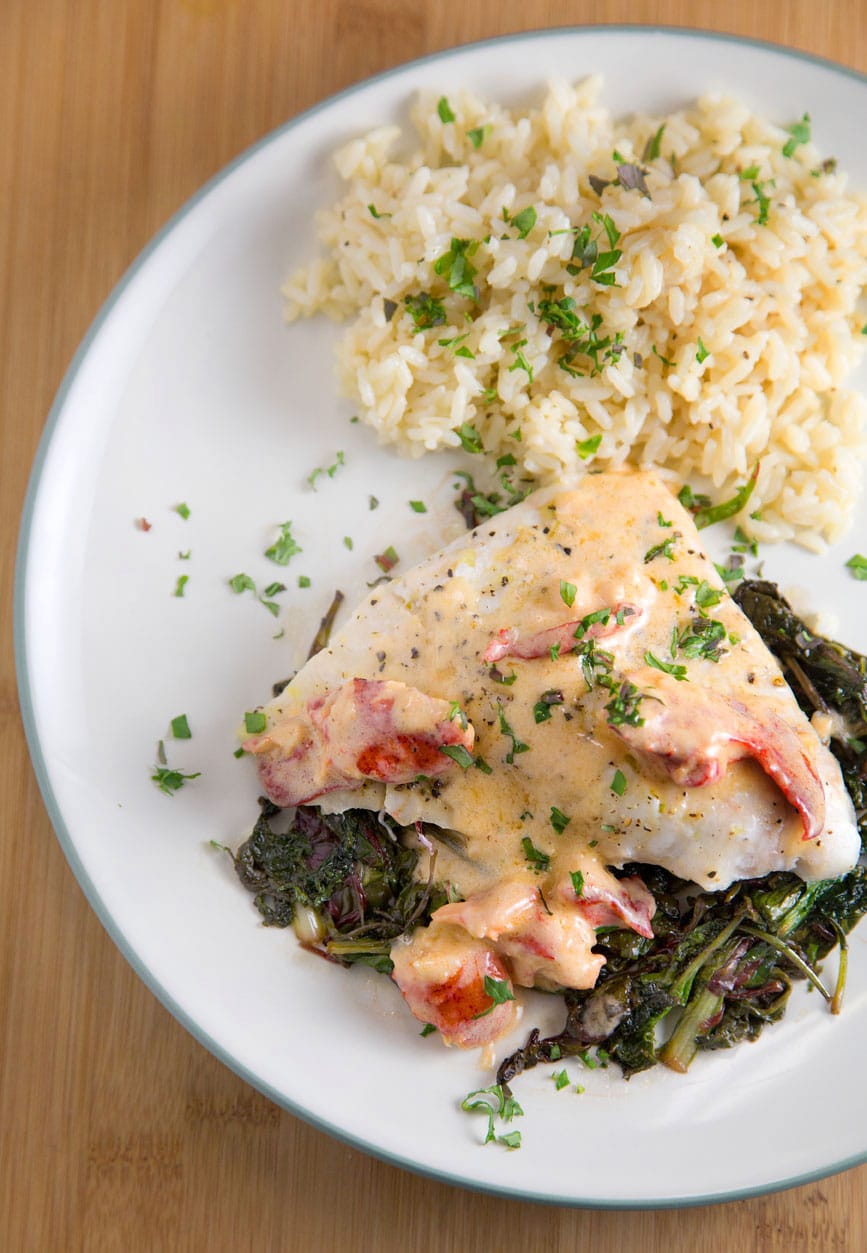 It's not as hard as you might think to make this delicious Restaurant Style Dish.
And for most Restaurant Style Dishes, it's all about finding the right ingredients and these days you can find most of them in your local supermarket.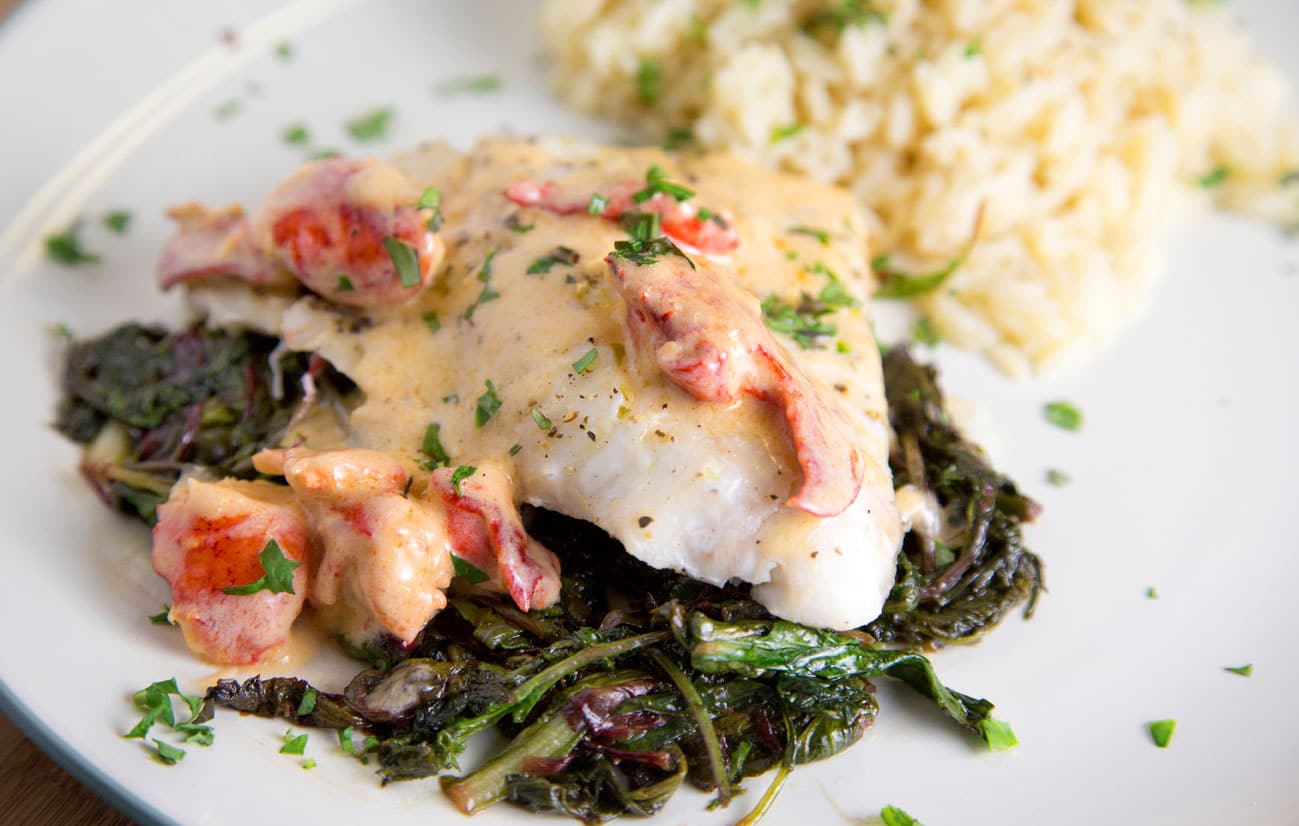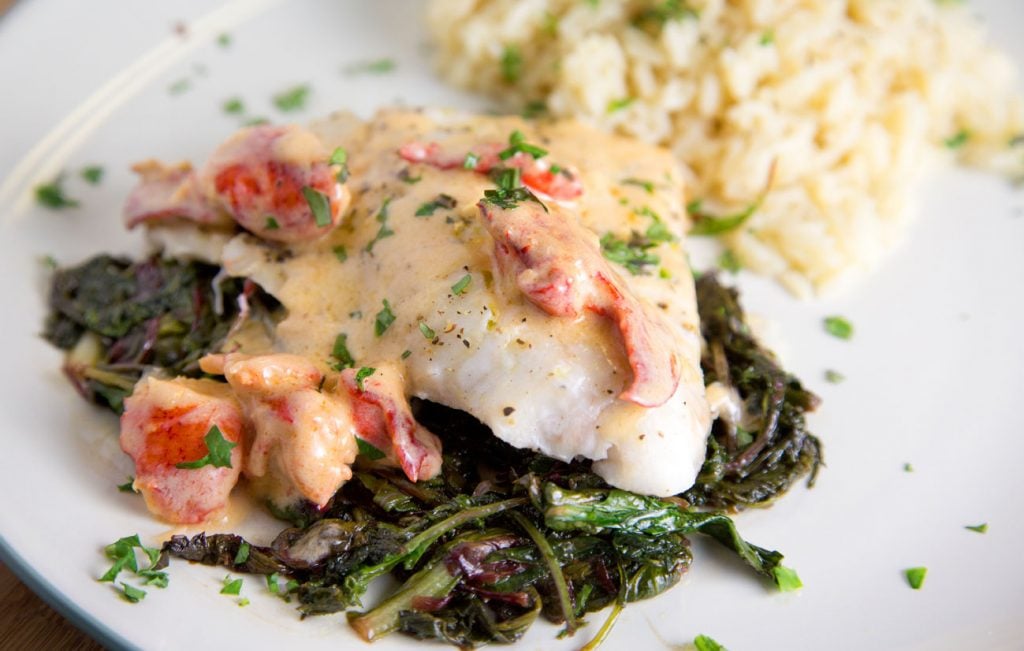 I am careful about sourcing seafood and like to know where the products I'm serving come from, so make sure to read the label to find the country of origin of the products you're purchasing. I've been enjoying shopping at Costco's more these days because they've added so many Organic and healthy products to their line as well as some well-sourced frozen seafood. And that makes my job easier and dinner even more affordable.
I've found well sourced Mahi-Mahi, Coho Salmon and Red Snapper at my Costco and hopefully, they'll continue to add to their well-sourced product line.
You might ask what isn't well sourced? My list of undesirable products is Atlantic Salmon, Farmed seafood of any type (except for clams and mussels) and Seafood out of Asian or Indian waters that I can't personally verify as safe. I'm not saying these aren't good products, but I won't risk it. I always look for North American, South American or European Union products most come from trustworthy sources.
As for lobster meat, I've found that readily available in most supermarkets in 8-ounce and 16-ounce packages in the frozen seafood section near the fresh fish area, and of course, the lobster of choice is Maine or Canadian. In the case of a sauce, a little goes a long way, which makes it an affordable luxury. You do want lobster meat and not lobster tails for this type of dish as the tails will get tough and chewy and are best used for broiling or grilling.
So now that you've read my thoughts on seafood its time to impress your guests with my Red Snapper with a Lobster Cream Sauce!
If you like my Red Snapper Recipe you might also like these delicious fish dishes: