You're going to love my Restaurant Style Pan Seared Red Snapper with Shrimp!
When I look for fish to prepare at home or at work, the first questions I ask is what waters did it come from. Sourcing seafood and finding its origin, even down to the country fishing those waters can help you provide your family with safe, sustainable seafood. Everyone thinks because they're serving seafood and eating healthier its a good thing, but if you're not careful it can be a bad thing.
So when I found Caribbean Red Snapper at Costco (after a quick search on its source and safety) I bought a bag of IQF fillets to try at home.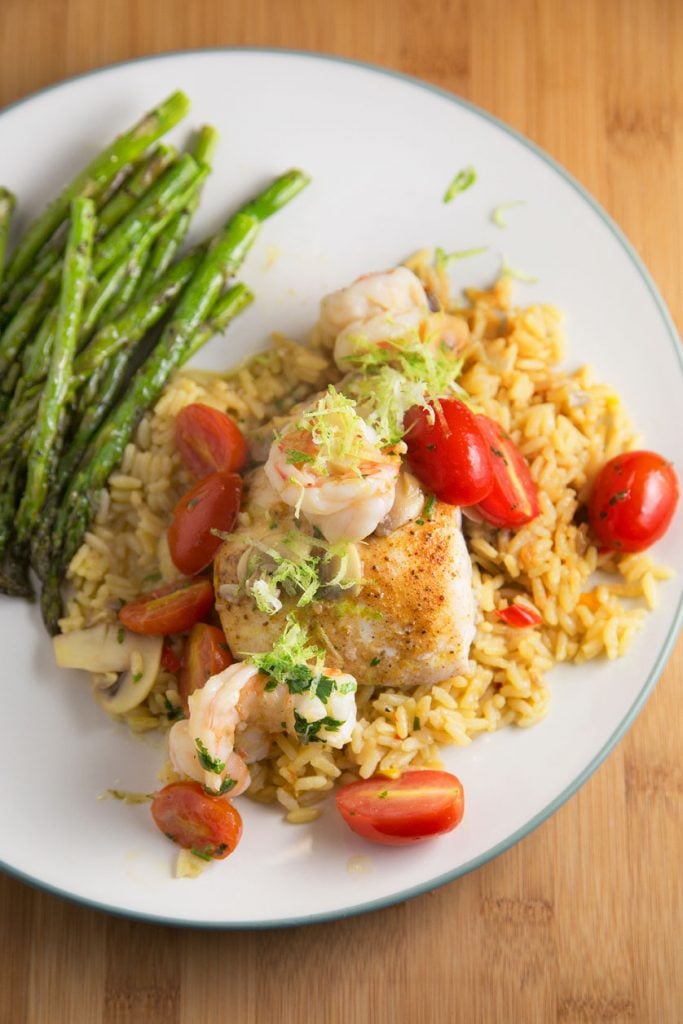 The size of the fillets was perfect running around 7 ounces raw, which allowed me to add some shrimp to the dish as a topping.
This hadn't been the plan when I started dinner originally but as I began to gather ingredients, I saw the limes in my produce drawer begging to be used along with a fresh bunch of cilantro.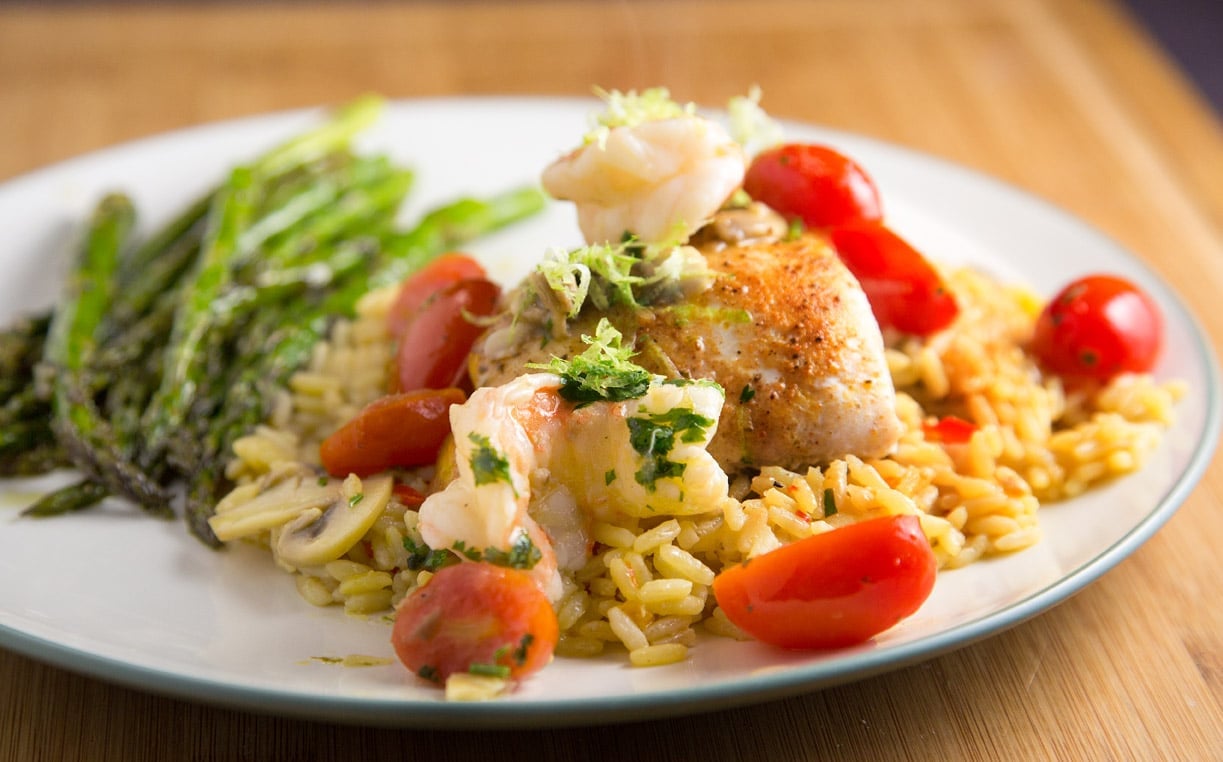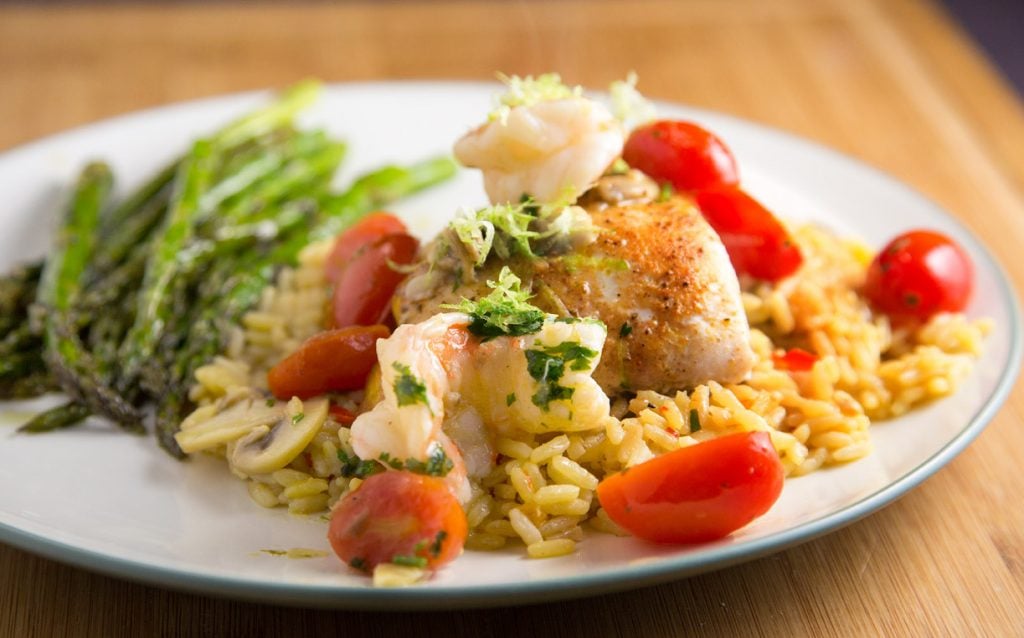 The red snapper went really well with the margarita sauce and lime zest and cilantro added another layer of flavors.
One of my other favorite seafood dishes is my Pan Seared Rockfish.
More Delicious Fish Recipes You'll Love!