I love New Zealand Mussels and all the things you can do with them. And their beautiful green shells make them even more appealing. If you've never tried New Zealand Mussels you're in for a treat!
When I have friends come over to watch a big game or just to socialize, I always try to find something fun to serve them. With the big game this weekend I think I came up with just the right dish, New Zealand Mussels Served 5 Ways!
Updated from original post January 28, 2015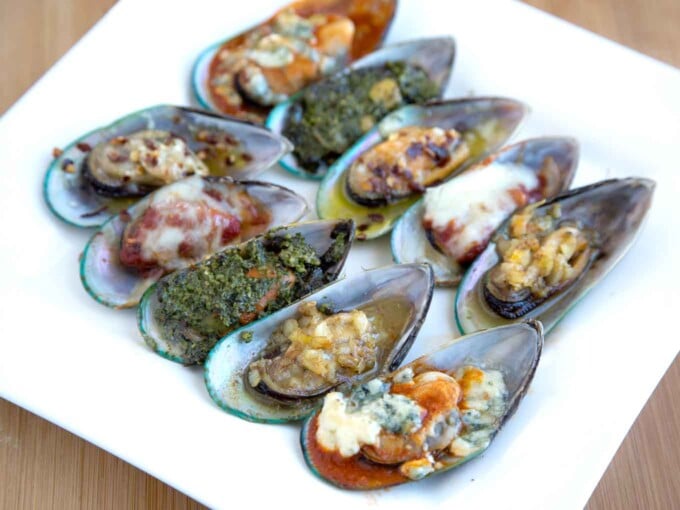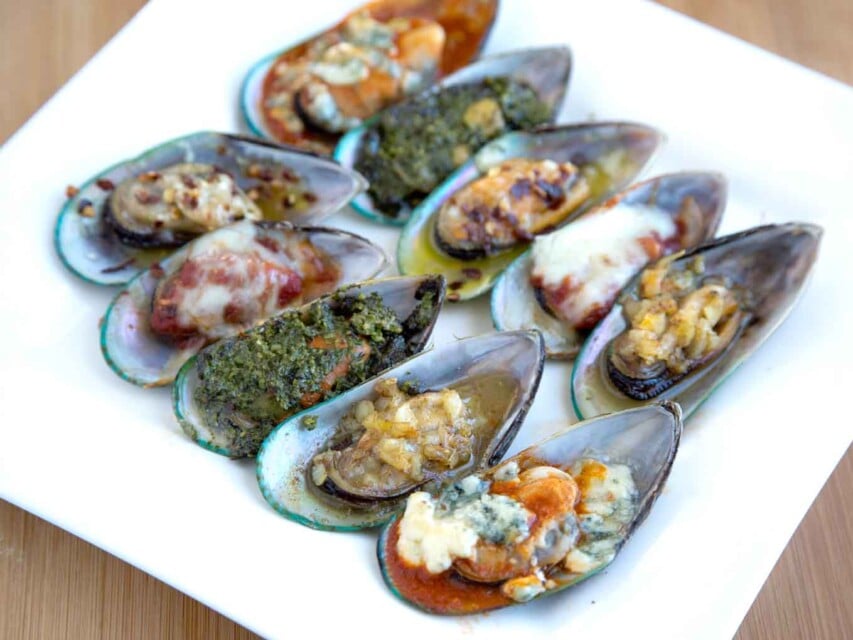 My guests will be enjoying Buffalo Mussels, Garlic Mussels, Pesto Mussels, Mussels Italiano, and Mussels Diablo!
What Ingredients do I need to Make Mussels Five-Ways?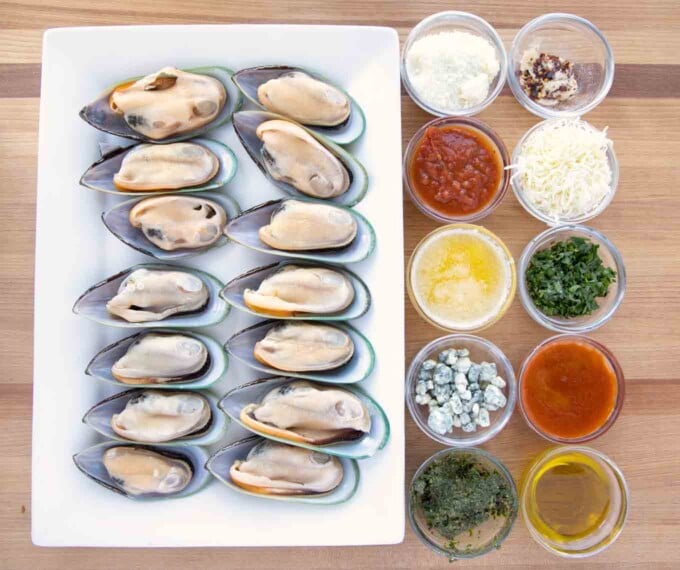 Let's start by gathering the ingredients we need to make my New Zealand Mussels with Five Toppings. In Chef Speak this is called the "Mise en Place" which translates to "Everything in its Place".
Not only does setting your ingredients up ahead of time speed the up cooking process, but it also helps ensure you have everything you need to make the dish.
How do I make the toppings for the mussels?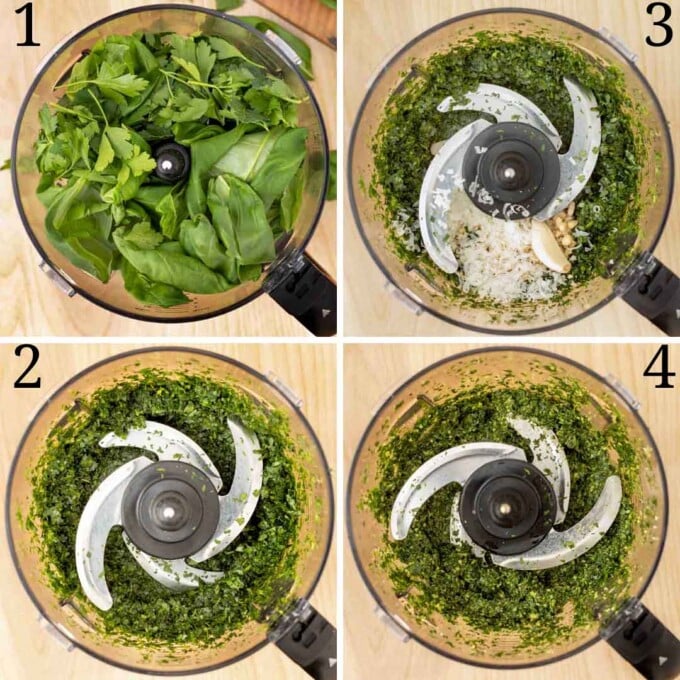 Pesto couldn't be easier to make and here is where I teach you how to make Pesto Three ways. You can use any of these pestos on your mussels.

For the buffalo sauce, you can use your favorite buffalo sauce or I can teach you how to make my legendary buffalo sauce.
The Diablo is simply olive oil, with a sprinkle garlic and onion powder, sea salt, crushed red pepper and grated Romano cheese.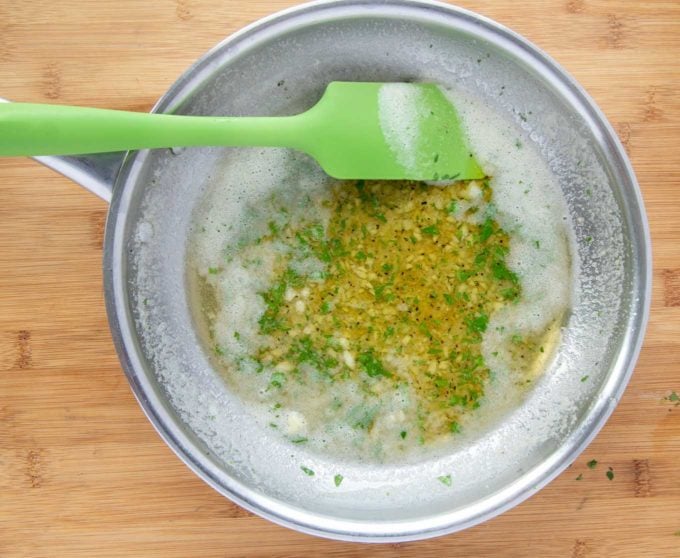 The Garlic mussels are my wife's favorite, and I use the same method I used for my Garlic Oysters.
Last but not least is the Mussels Italiano, which consists of a little marinara sauce with a sprinkle of Romano cheese and shredded Mozzarella.
What type of Mussels should I use for this dish?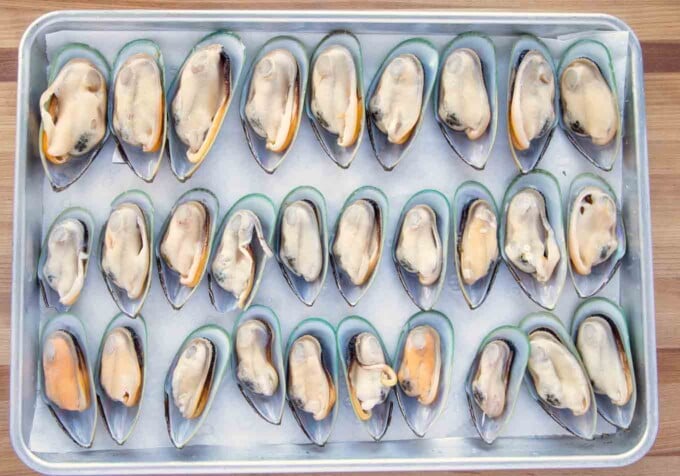 For Mussels that have toppings or stuffed mussels, my choice is New Zealand mussels. You can find them in the frozen seafood section of your grocery store packed in a two-pound box.
There are 28-32 mussels per box depending upon their size. There a beautiful green shell mussel, plump and sweet. Much larger than the the black shelled mussels you usually see.
They are pre-cooked and on a half shell which makes them very easy to use. Just defrost, top and bake and you'll look like a superstar in the kitchen!
Can I use Black Shell Mussels for Mussels Five-Ways?
Yes, you can. But you'll have to steam them first so they're cooked and easy to open.
How do I make Mussels Five-Ways?
After getting the toppings together it's just a matter of adding them to the mussels.
Place the finished mussels on a baking sheet and place into a preheated 400-degree oven for 18-20 minutes or until the cheese has fully melted on the Mussels Italiano.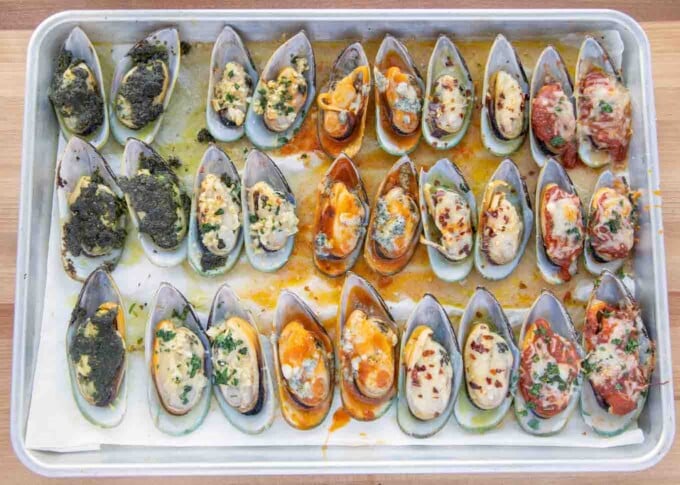 Carefully remove the mussels from the oven and place on a serving platter for your guests.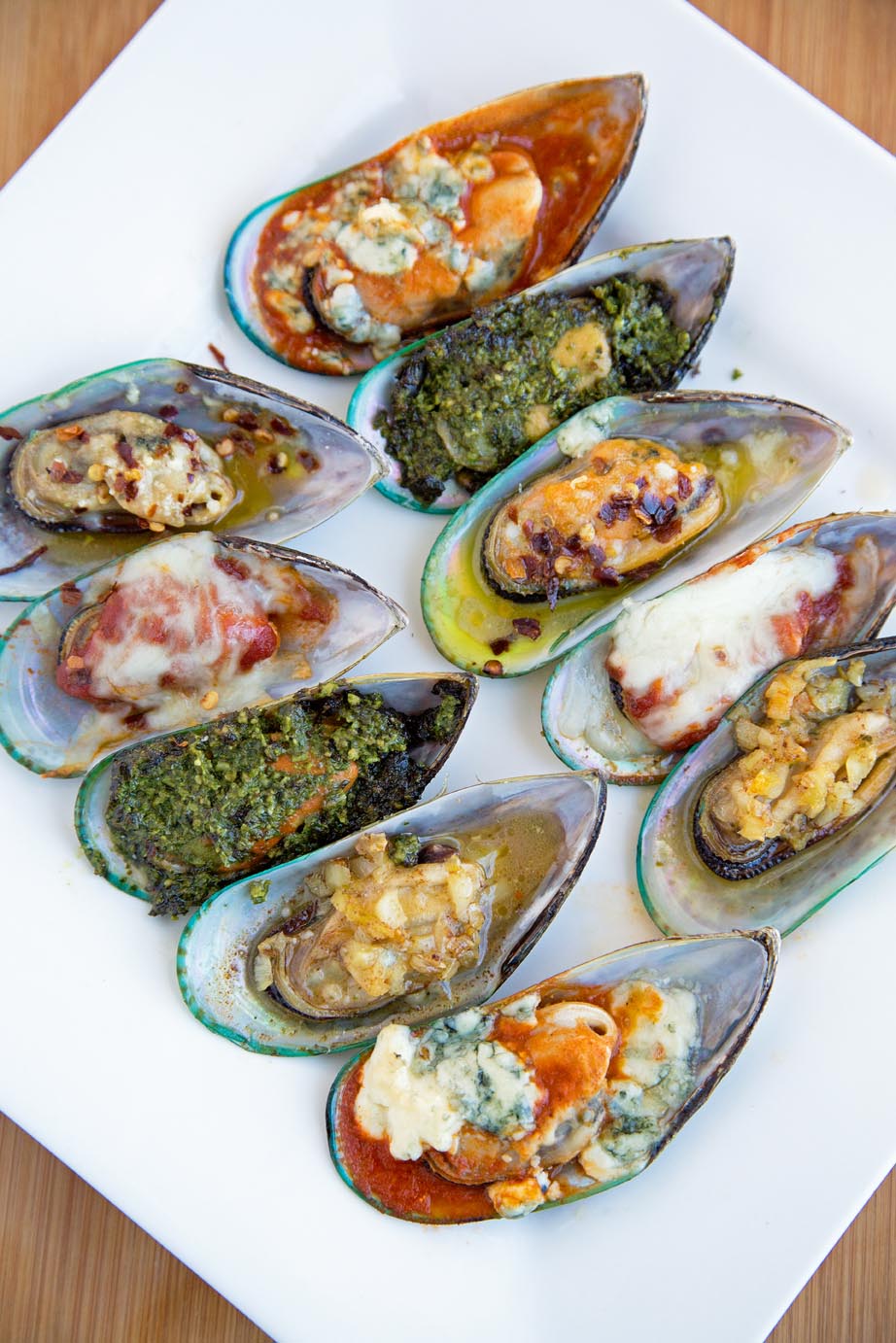 And if you don't like mussels, these toppings will work well with Oysters or Clams!
More Shellfish Recipes You'll Love!