To me fresh basil and classical Pesto Genovese will always mean summer, the aroma of fresh basil always transports me to a warm and sunnier climate no matter what time of year it is. I like to think that basil is a state of mind, a calming herb. Basil has also has been touted as an anti-bacterial, anti-inflammatory and helpful in improving your cardiovascular health.
Like we really needed more reasons to love basil…..sigh
This week I'm going to teach you How to Make Pesto Three Ways and if you watch my video you get lots of tips for making other types of pesto. I also talked about adjusting the flavor profiles by changing some of the other ingredients to make your own signature pesto!
When making pesto I always like to start with a classical Pesto Genovese. The other pestos I shared were an Arugula Pistachio Pesto with Gorgonzola, and a Sun-Dried Tomato Pesto. Once you see how easy it is to make pestos using many of your favorite ingredients you'll be creating delightfully delicious dishes in your home with pesto.
I also gave some tips on how to use your pesto, like with my Chicken Rollantini.
Making Chicken Rollantini is a simple task. Pound the chicken breast out a bit so its thinner, salt and pepper the inside of the chicken breast, then spread a layer of Pesto Genovese on the inside of the Chicken Breast, add a layer of Sun-Dried Pesto down the center of the chicken, roll, dredge in seasoned bread crumbs, saute over med-high heat in olive oil, and finish in the oven for about 20 minutes.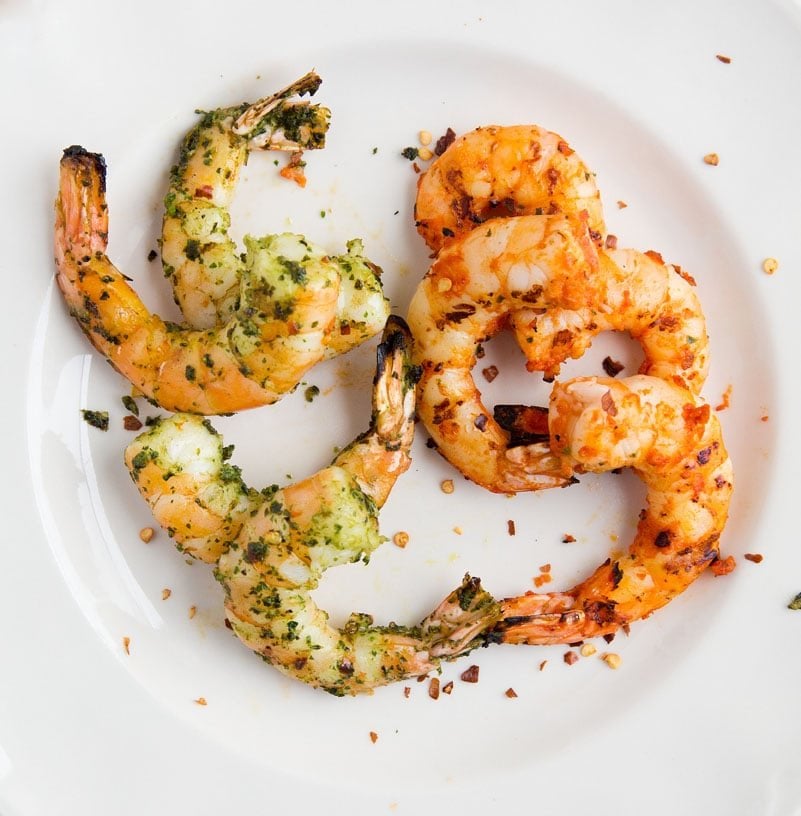 Try rubbing some of the pesto into shrimp and grilling them. It couldn't be easier and makes a delicious appetizer or topping for another dish.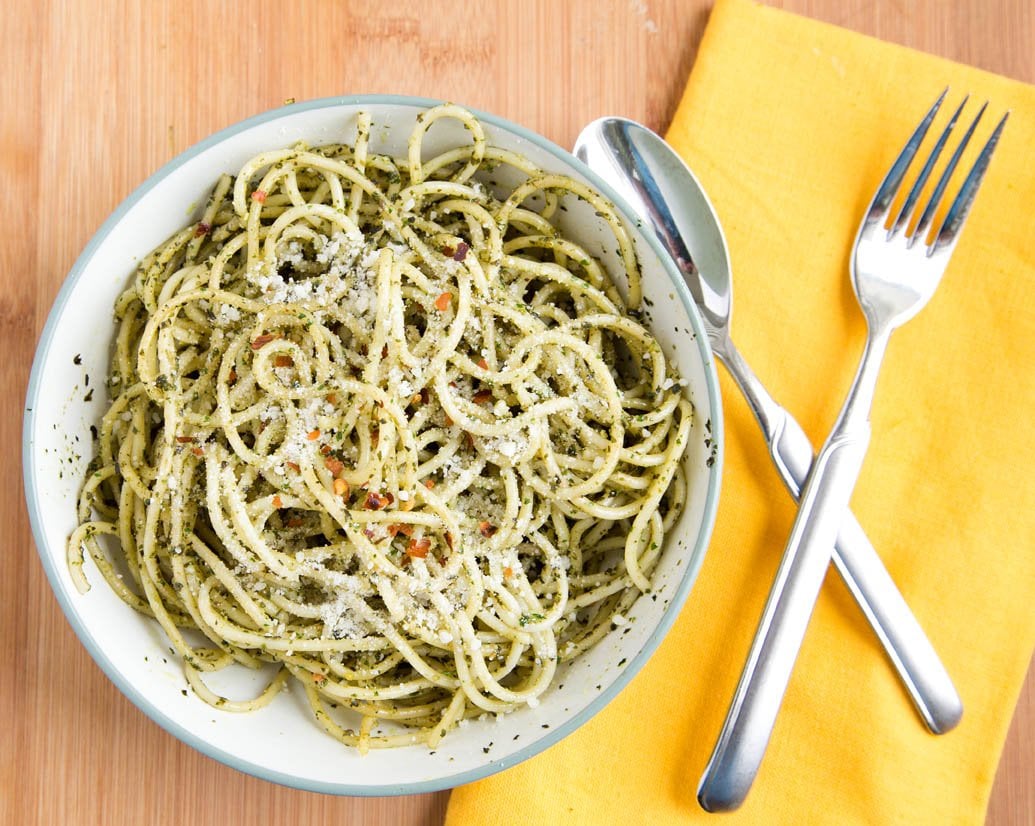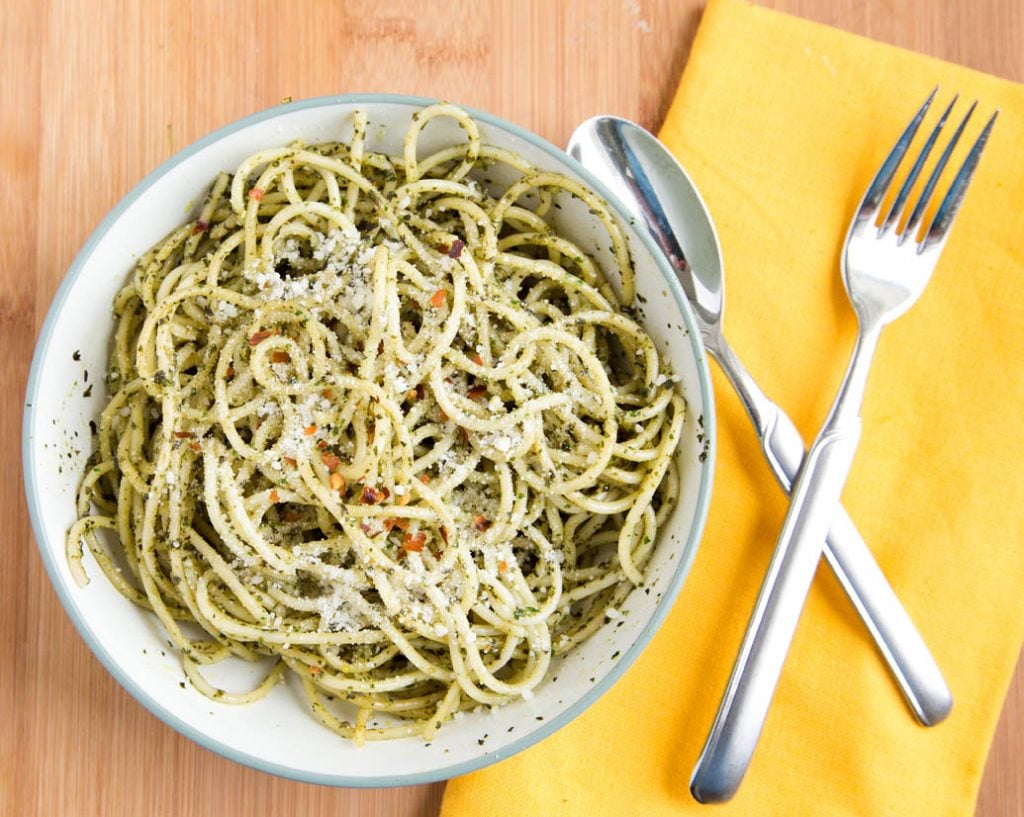 And of course, adding your pesto to just cooked pasta makes a delicious light supper!
What can I Make Pesto Out of?
Pesto's can be made from a variety of vegetables, the sky is the limit. Usually, pestos are made with some type of leafy green. That being said you can see I made a pesto out of sun-dried tomatoes. So use your imagination and get creative!
Some of my choices besides Basil and Arugula are:
Carrot or Beet Greens
Kale
Cilantro
Broccoli Rabe
The greens should have a pronounced flavor. Any green that is too subtle won't have the flavor profile you need for pesto.
Do I have to use Cheese in Pesto?
No, you don't. If you're a Vegan you can even use Nutritional Yeast for the flavor or Romano cheese.
You can also swap out the grated Romano for other types of cheese, as I did in the Arugula Pesto. If it's not a hard cheese add it in at the end.
Do I have to use Pine nuts in Pesto?
No, you don't. For years we've swapped out pine nuts for the less expensive option of walnuts. But you leave the nuts out completely without have much of an impact on the flavor.
If you enjoyed this recipe, you may also like these: