To me fresh basil and classical Pesto Genovese will always mean summer, the aroma of fresh basil always transports me to a warm and sunnier climate no matter what time of year it is.   For me basil is a state of mind, a calming herb.  But it's also has been touted as an anti-bacterial, anti-inflammatory and helpful in improving your cardiovascular health.
Like we really needed more reasons to love basil…..sigh
This week on Around the Kitchen Table I shared How to Make Pesto Three Ways and gave lots tips for making other types of pesto.  I also talked about  adjusting the flavor profiles by changing some of the other ingredients to make your own signature pesto!
For the show I made a classical Pesto Genovese, an Arugula Pistachio Pesto with Gorgonzola, and a Sun Dried Tomato Pesto, three of my personal favorites.
I also gave some tips on how to use your pesto, like with my Chicken Rollantine.  Pound the chicken beast out a bit so its thinner, salt and pepper the inside of the chicken breast, then spread a layer of Pesto Genovese on the inside of the Chicken Breast, add a layer of Sun Dried Pesto down the center of the chicken, roll, dredge in seasoned bread crumbs, saute over med high heat in olive oil, and finish in the oven for about 20 minutes.
I also showed how easy it was to coat some shrimp with the different pesto's and just grill them.  They were amazing!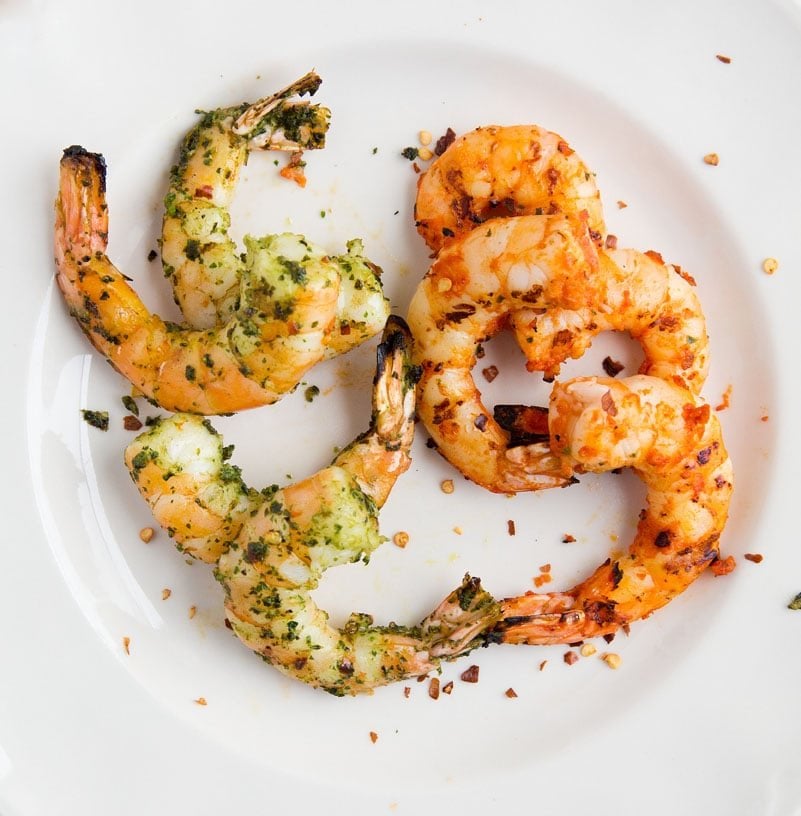 And of course adding your pesto to just cooked pasta makes a delicious light supper!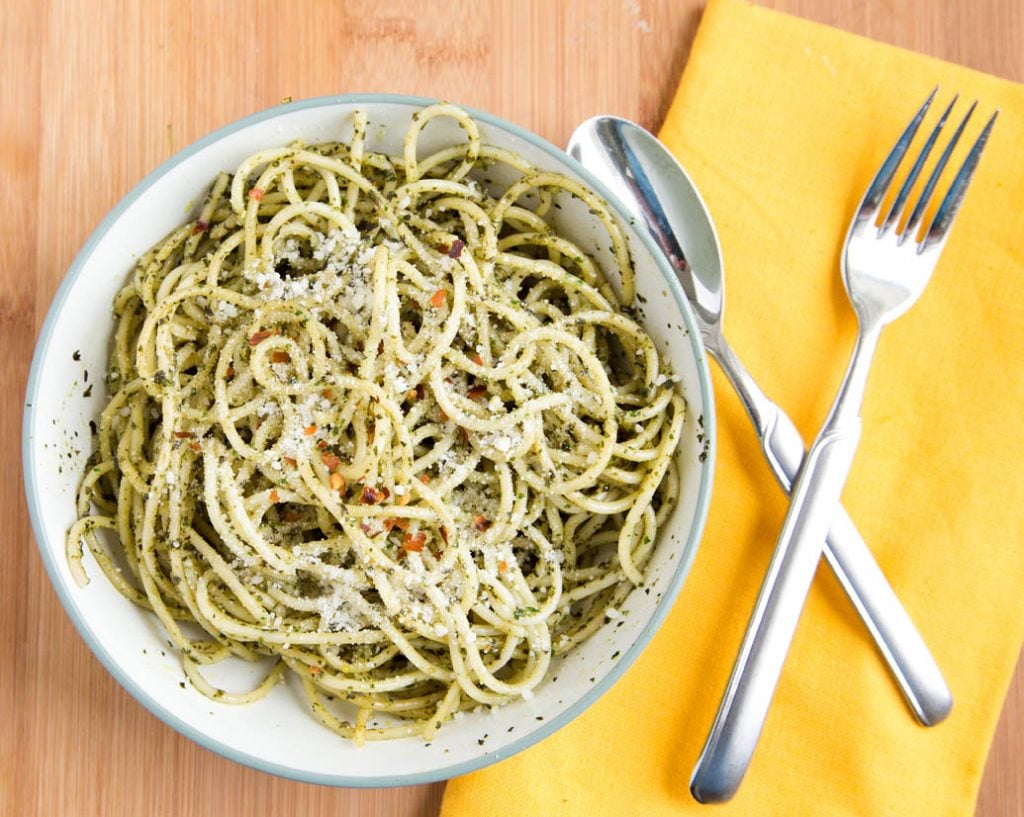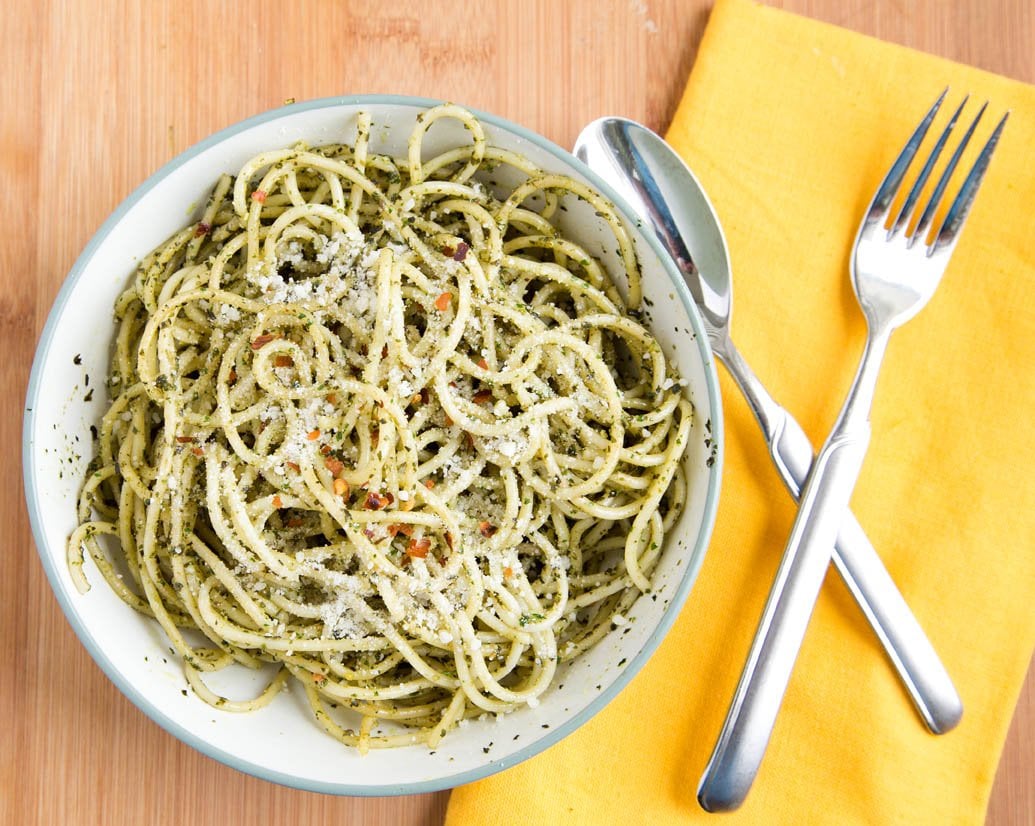 Pesto Three Ways
Ingredients
Pesto Genovese
2

bunches of Basil

½ bunch of Italian Parsley (depending upon the size of the bunch you may need a full bunch

or if you want the flavors a little milder)

cup

¼ of grated Romano Cheese

cup

¼ toasted pine nuts or walnuts

2

cloves

of Garlic

cup

¼ of Extra Virgin Olive Oil
Sun Dried Tomato Pesto
3-4

oz

sun dried tomatoes reconstituted

cup

¼ of grated Romano Cheese

cup

¼ toasted pine nuts or walnuts

2

cloves

of Garlic

cup

¼ of Extra Virgin Olive Oil
Arugula Pesto
3

cups

of arugula leaves

cup

¼ salted pistachios

2

Tablespoons

Olive Oil

1

clove

garlic peeled
Instructions
Pesto Genovese
Remove the leaves from the basil and parsley, do not use the stems

To toast your pine nuts get a pan sauté pan very hot , then turn off the heat, and add your pine nuts. Keep the pine nuts moving around so they toast without burning.

Place them into your food processor, Pulse it until its minced very well.

Add garlic, toasted pine nuts, and grated Romano Cheese, pulse to combine

Drizzle in the Olive Oil until it has a nice smooth consistency without looking oily
Sun Dried Tomato Pesto
Reconstitute sun dried tomatoes then drain thoroughly

Add sun dried tomatoes to food processor and pulse until it turns to paste

To toast your pine nuts get a pan saute pan very hot , then turn off the heat, and add your pine nuts. Keep the pine nuts moving around so they toast without burning

Add garlic, toasted pine nuts, and grated Romano Cheese, pulse to combine

Drizzle in the Olive Oil until it has a nice smooth consistency without looking oily
Arugula Pesto
Clean and wash your arugula leaves, pat dry in paper towels

In the bowl of your food processor, add the arugula, garlic clove and pistachios. Pulse until fully blended and finely chopped.

Add Gorgonzola Cheese and Olive Oil, and pulse until well blended