One of the best things about summer are all the fresh local vegetables available in the markets, and finding delicious ways to use them is always high on my list. And one of my favorite summertime or for that matter anytime dish is a very simple Italian Classic, Caponata.
You can find as many different Caponata recipes as you can find Italian Grandmothers, and for this episode of Around the Kitchen Table I will be sharing one of my favorites. Caponata is very versatile and can be used as a delicious spread on an Italian meat and cheese Sandwich.
As an accompaniment to grilled fish or chicken. You'll love the mahi-mahi with a caponata topping.
served over lightly oiled spaghetti –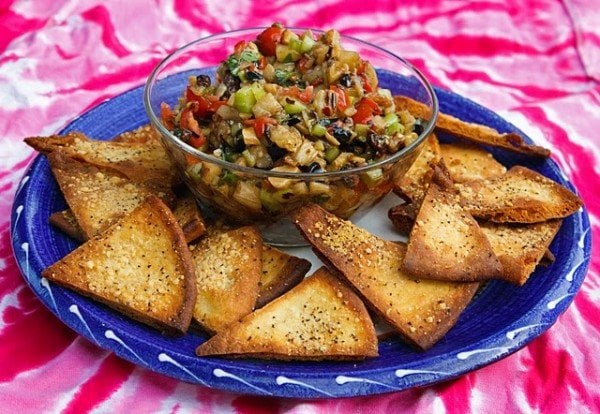 or as a topping for bruschetta or simply served as a dip.
But any way you make it or any way you serve it, the one thing you can be sure of, is how much you'll enjoy those flavors!
Try these recipes with my caponata: