Flounder Francaise is a delicious restaurant-quality recipe that can easily be made in your home kitchen. Dipped in a seasoned egg batter and sauteed till golden brown, this delicate flounder dish is served with a buttery lemon white wine sauce that elevates it to another level of deliciousness.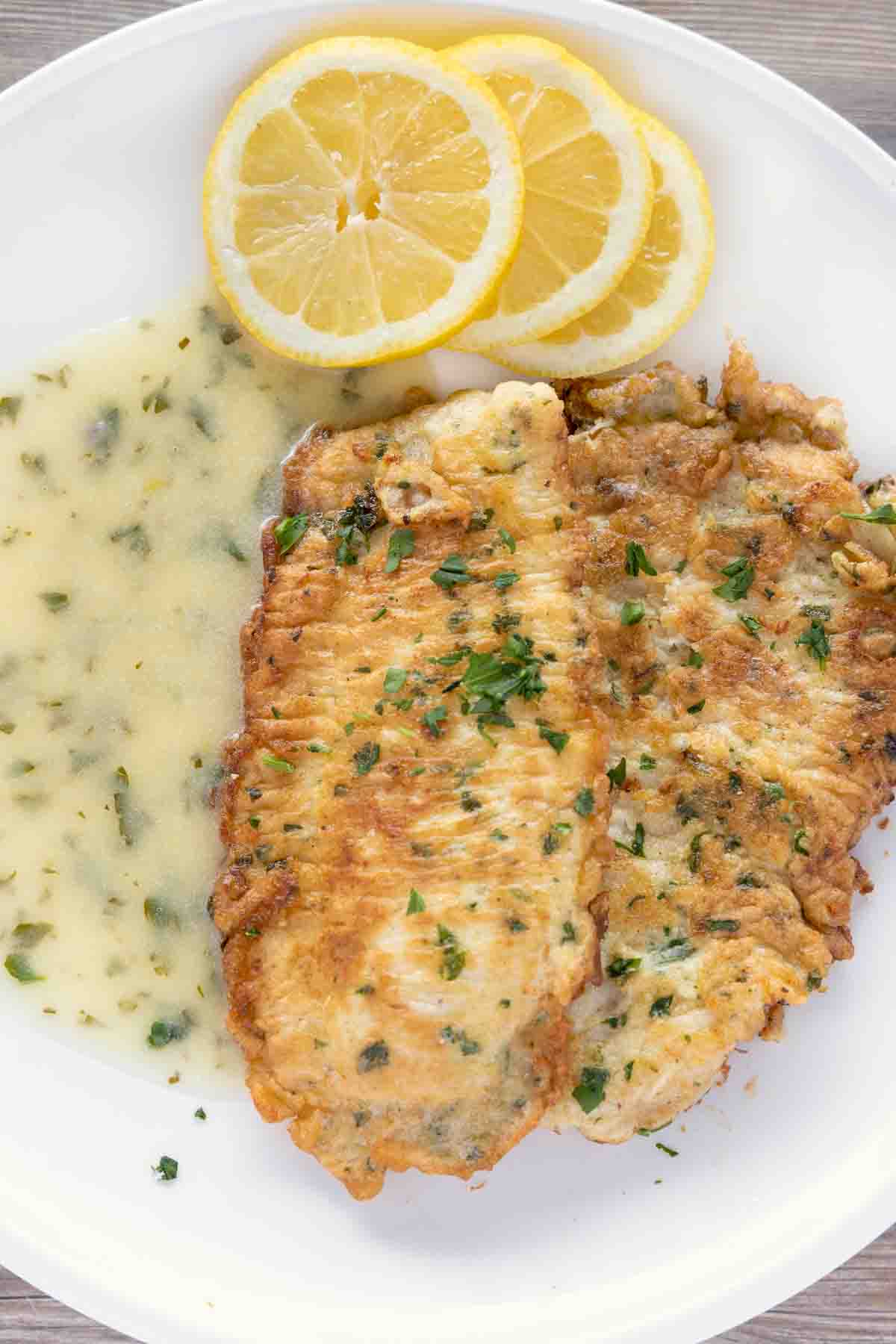 The term Francaise makes you think that this is a French dish. Actually, Chicken Francaise was developed in upstate New York by an Italian – American chef for his restaurant.
The dish became wildly popular and even found its way to restaurants in Italy. You'll also see the spelling as Francese, making this dish Flounder Francese.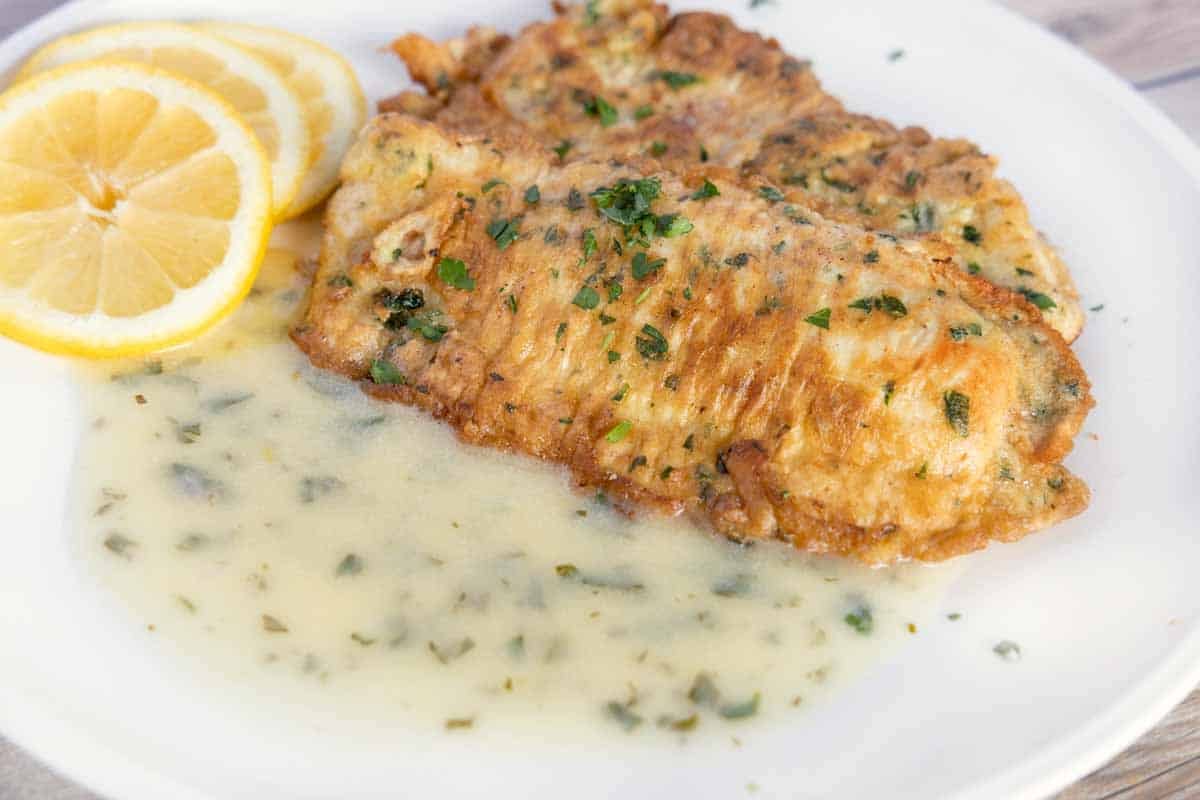 This classic Italian-American seafood dish combines delicate flounder fillets with a luscious lemon-butter sauce, creating a symphony of flavors that the whole family will love!
Ingredients to make Flounder Francaise
Let's start by gathering the ingredients we need to make Flounder Francaise. In Chef Speak, this is called the "Mise en Place," which translates to "Everything in its Place."
Not only does setting up your ingredients ahead of time speed up the cooking process, it also helps ensure you have everything you need to make the dish.
How to make Flounder Francaise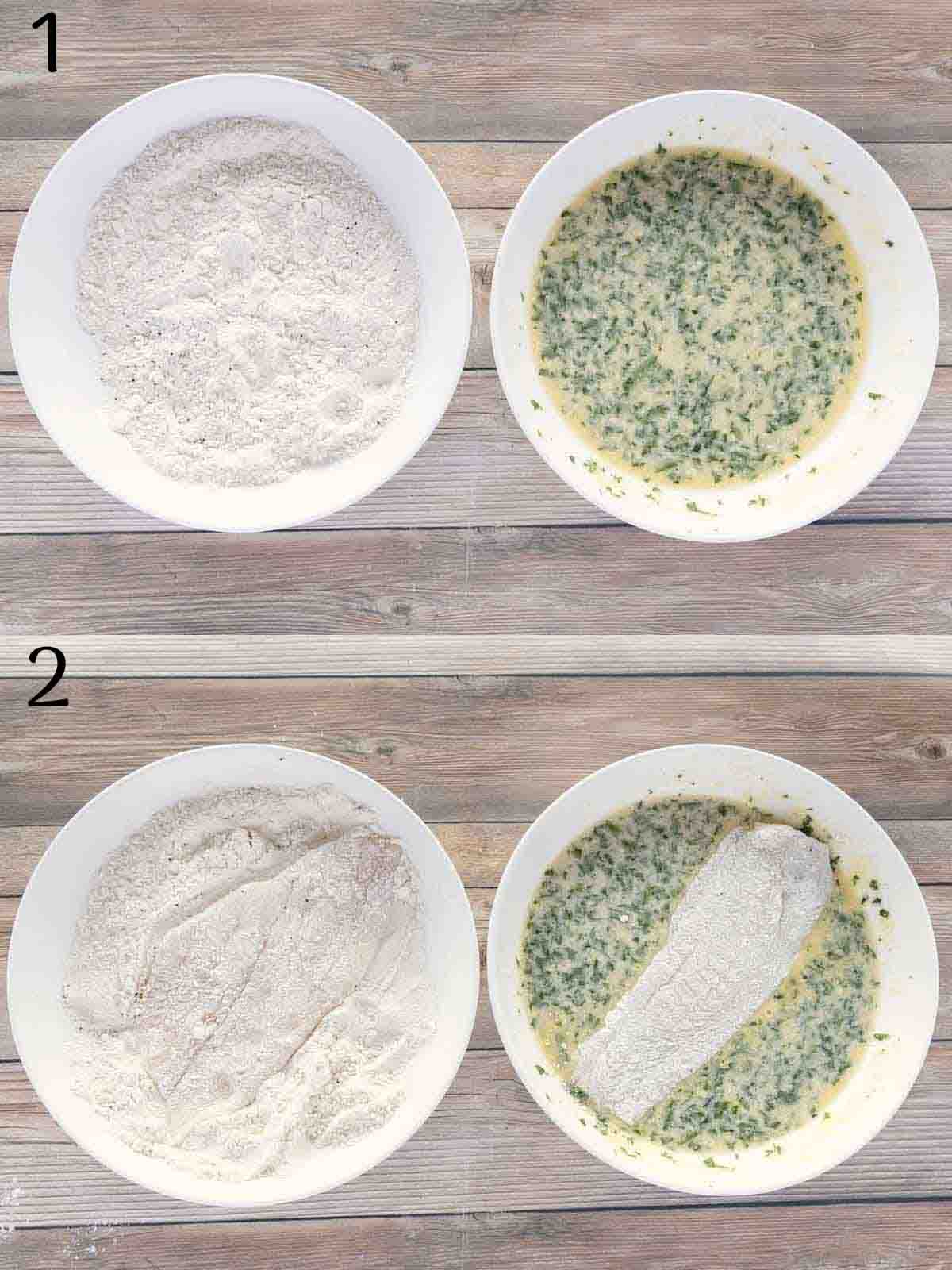 Add the flour, salt, and black pepper to one bowl and mix well.
Add the lightly beaten eggs, water, Romano cheese, flour, garlic powder, onion powder, and chopped parsley to a bowl and mix all the ingredients together. This is the egg batter, aka egg wash.
Dredge the flounder in the seasoned flour, fully coating the fillet.
Dip the floured flounder into the egg wash mixture and completely coat the fillet.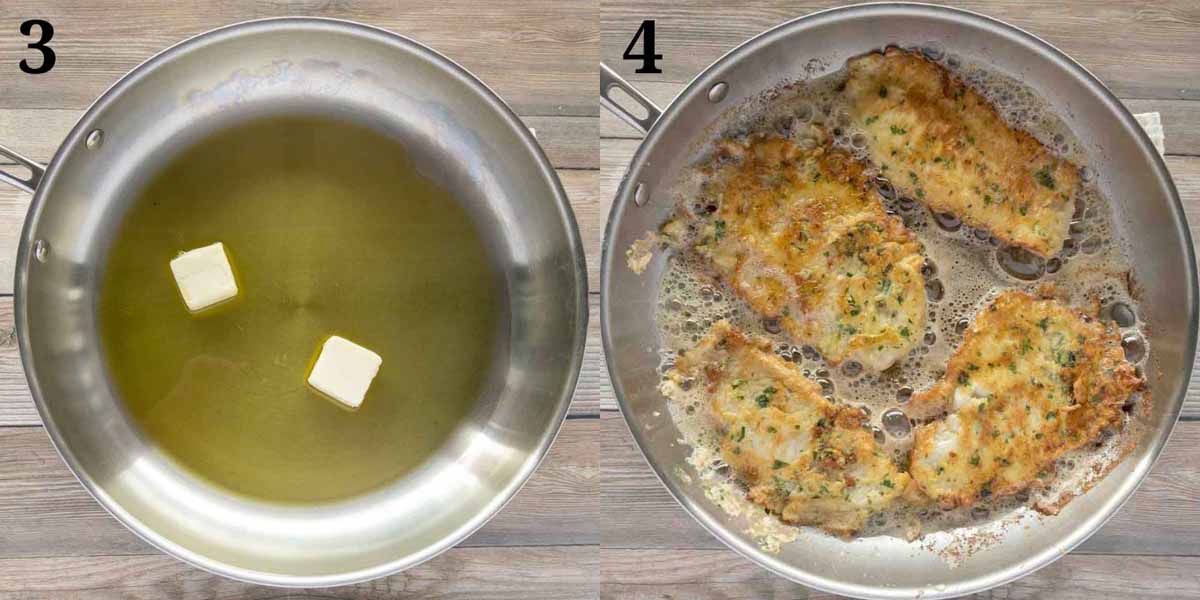 Add the butter and olive oil to a large frying pan or large non-stick skillet over medium-high heat
When the pan is hot, add the battered flounder to the hot pan. Cook for 2 -3 minutes per side until the cutlet is golden brown.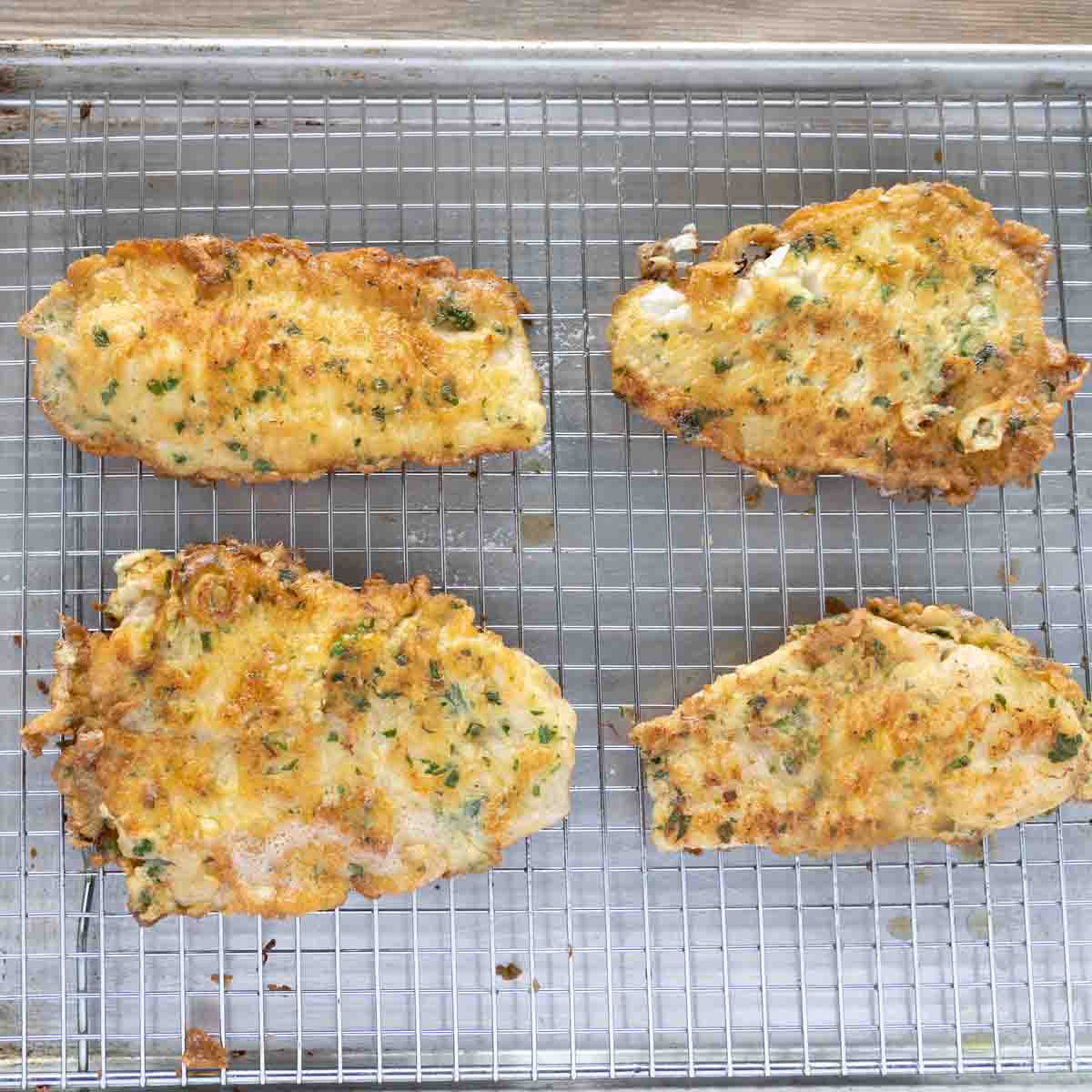 Transfer the Flounder Francaise to a wire rack or paper towels to drain. Then place the flounder on a baking sheet or casserole and place them on the middle rack of 350 degree preheated oven to finish cooking while you make the lemon butter sauce.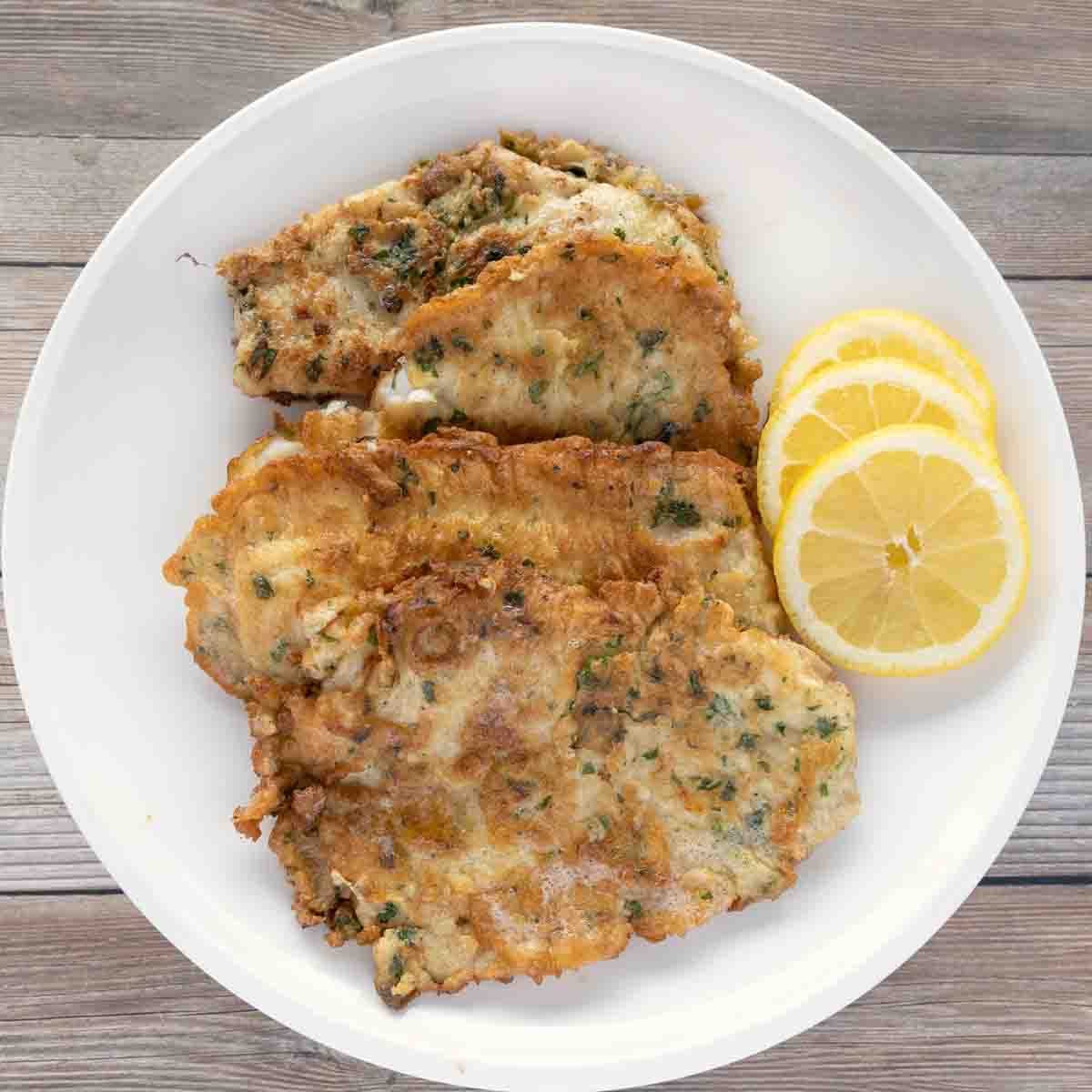 The light egg batter makes a delicious crispy coating that turns plain flounder into a culinary masterpiece. You won't believe how easy it is to create this restaurant quality recipe.
How to make Lemon Butter Sauce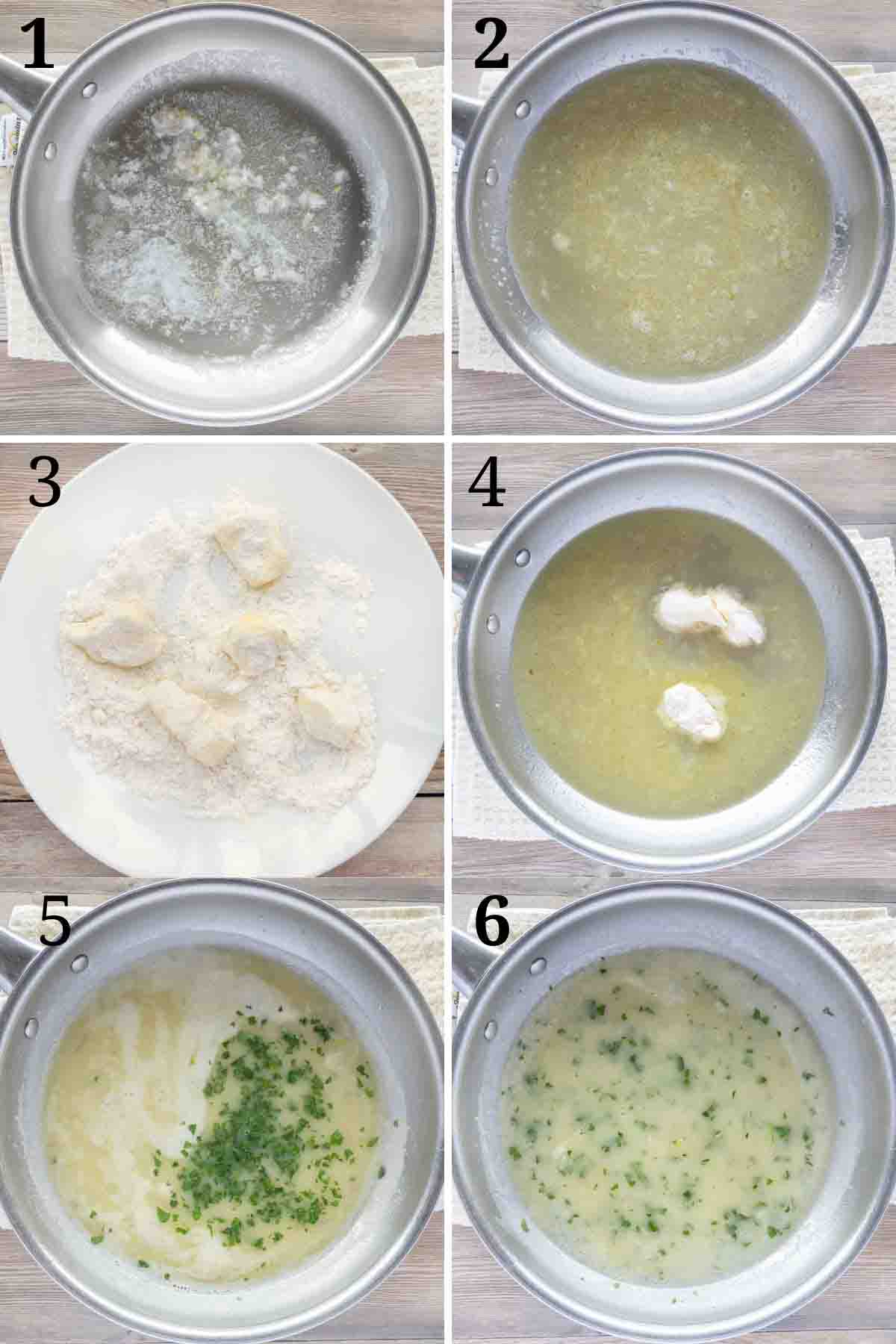 Add two tablespoons of butter to a small saucepan over medium heat. Then add the chopped shallots to the pan and cook for one minute.
Add the chicken broth, white wine, and lemon juice to the saucepot and bring to a light boil. Reduce the heat to medium-low.
Roll the butter pieces in the flour to make the beurre manie.
Add the beurre manie to the pan and whisk it to thicken the lemon butter sauce.
Taste and reseason with salt and pepper if necessary and add the chopped Italian parsley to the sauce.
Mix the parsley into the sauce and serve with the flounder francese.
The sauce can be made ahead of time and reheated when you are ready to serve. Don't add the parsley to the sauce until you are ready to serve.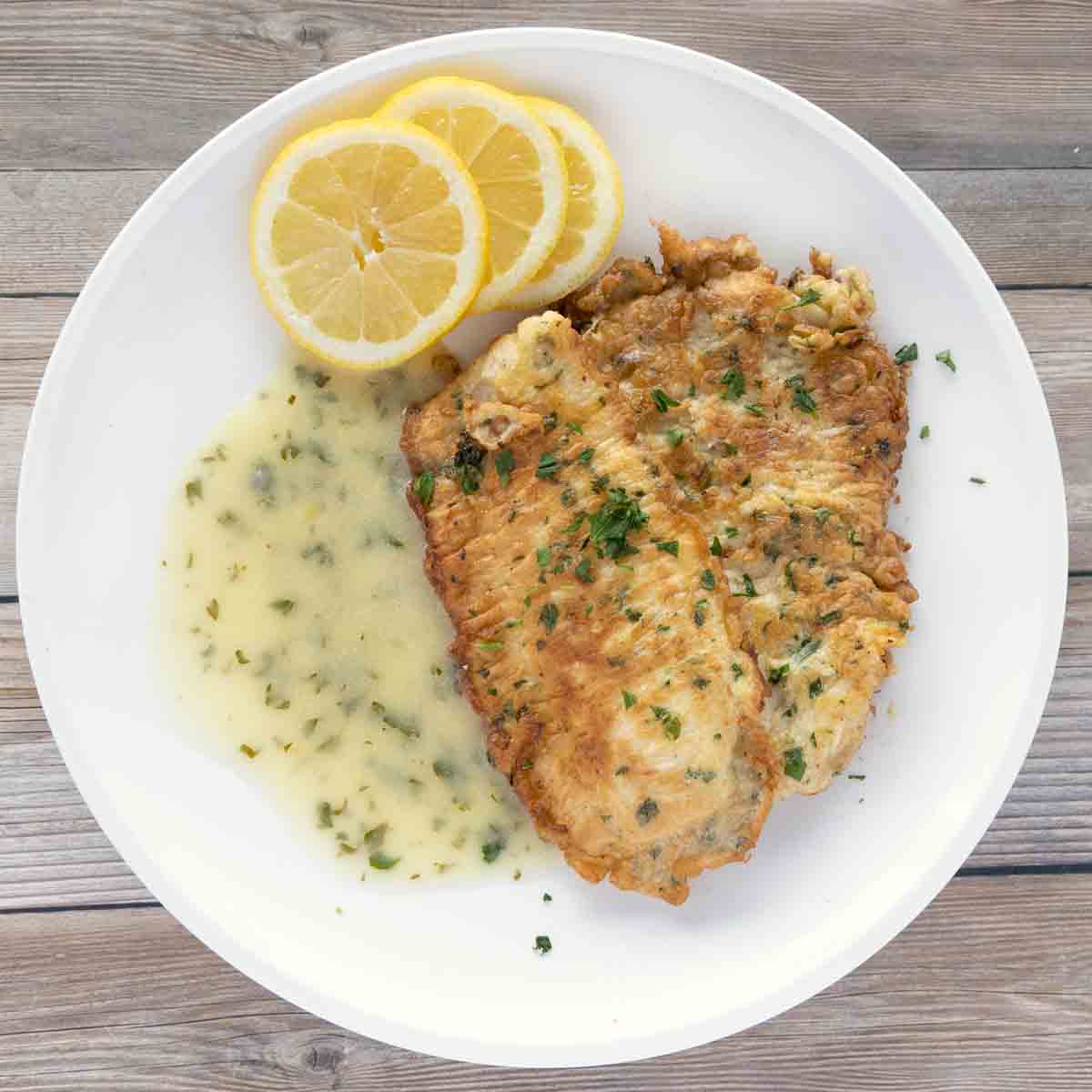 Thanks to my step-by-step instructions, you can now recreate this culinary masterpiece in your own kitchen. So, grab your apron, gather the ingredients, and prepare to indulge in the delectable world of Flounder Francaise.
I know after one bite I know you'll agree this is the best Flounder Francaise Recipe!
Recipe FAQ's
What is Flounder Francaise
Flounder Francaise is a popular Italian-American seafood dish originating in upstate New York. It typically consists of flounder fillets that are dipped in a beaten egg mixture, then sautéed. Served with a buttery sauce made with lemon juice, white wine, and sometimes capers.
Can I use other fish to make this dish?
Yes, you can. Other white fish fillets such as sole, tilapia, catfish, or cod as a substitute for flounder in the Francaise recipe
Can I make Flounder Francaise Gluten Free?
Yes, you can. Simply replace the all-purpose flour with cup4cup gluten-free flour.
More Recipes You'll Love!