Korean BBQ Chicken is an easy-to-make, delicious chicken recipe that your family will love. Tangy, earthy, sweet, and spicy, the flavors of this chicken dish will amaze your family, and they'll agree it's better than take-out.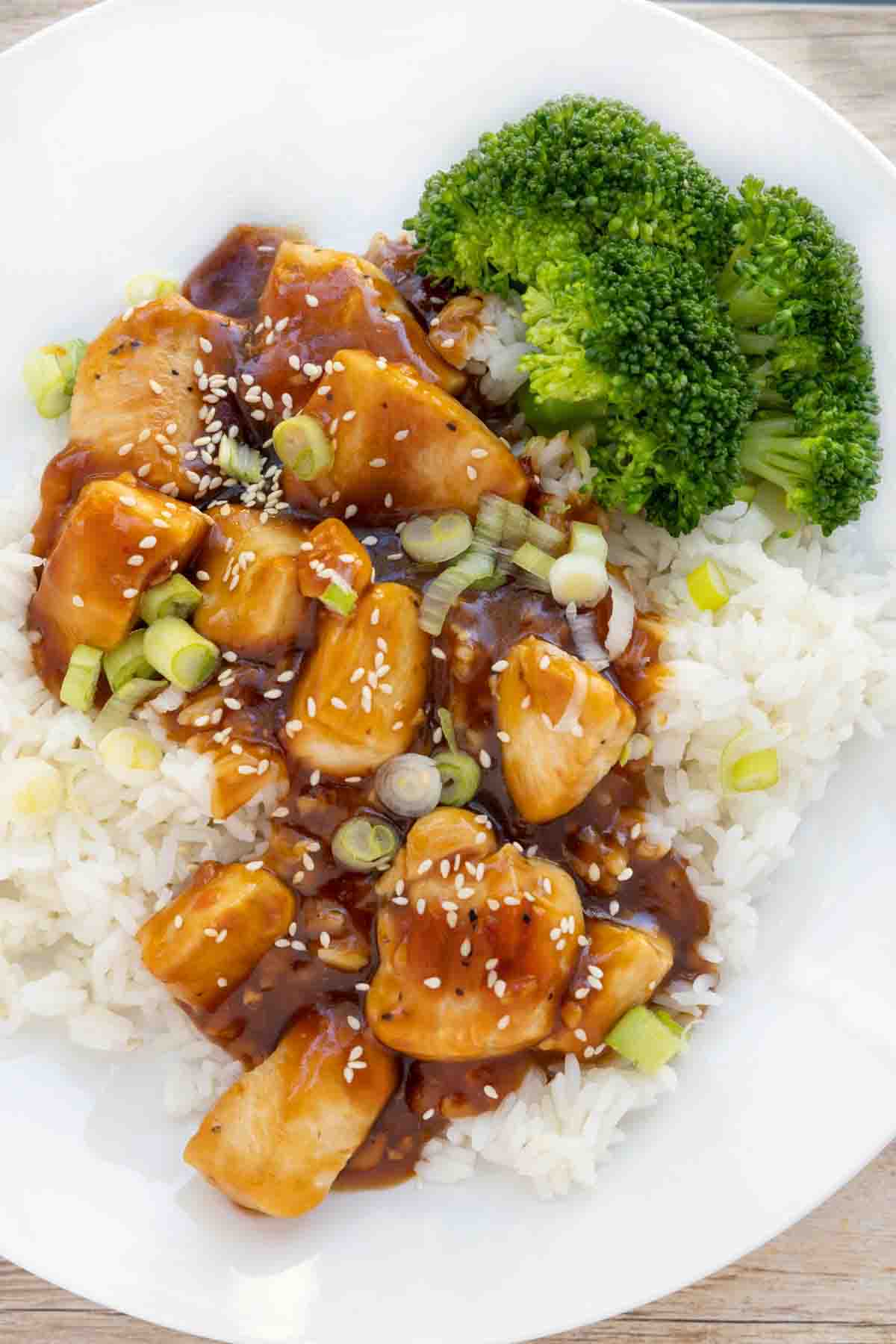 My Korean BBQ Chicken Recipe is my version of the Classic Korean recipe that's commonly referred to as Chicken Bulgogi in Asian restaurants or Dak Bulgogi in a Korean restaurant.
In Korean, Bulgogi translates to "fire meat." The name is derived from the cooking process, grilled over fire (or grill pan), not from the spices. Korean BBQ sauce can be as spicy as you like or just a little spicy, like my recipe.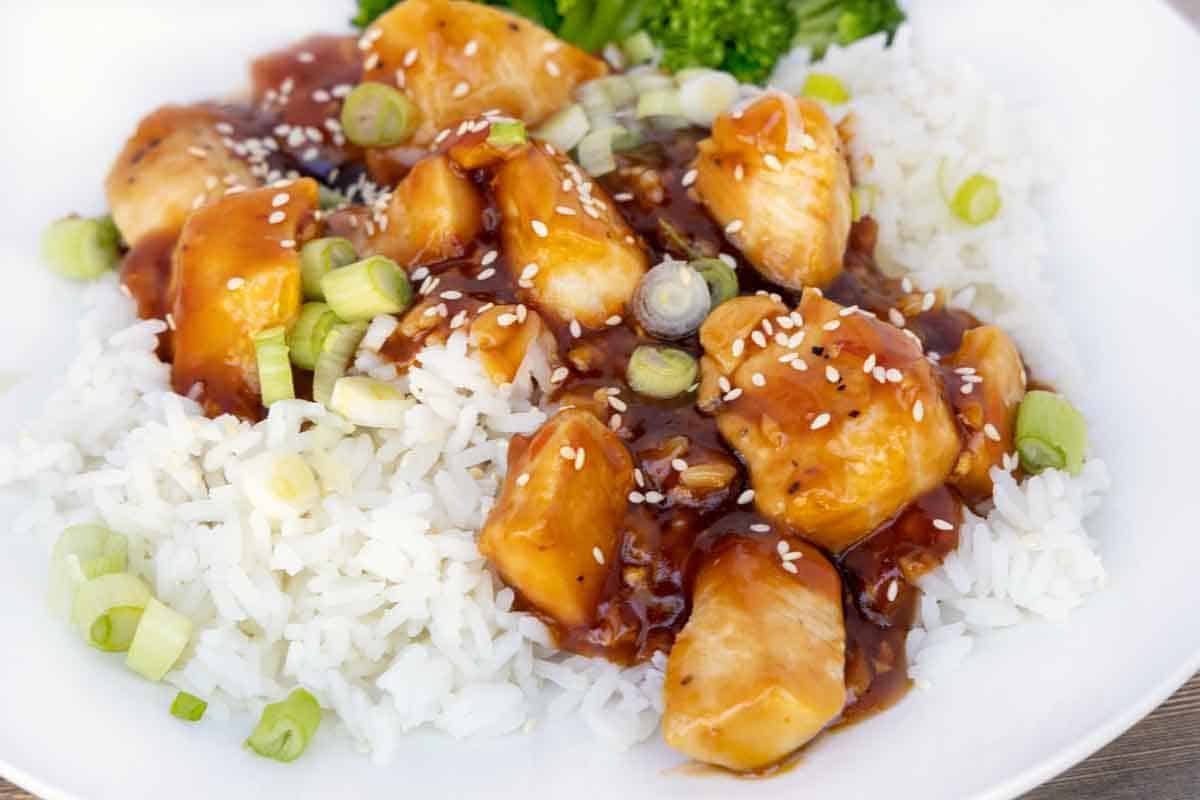 The sweet and savory earthy flavors of Chicken Bugogi make this simple dish one you'll enjoy making and your family will enjoy eating.
If you're a fan of Korean Cuisine, use the sauce to make Korean BBQ Chicken Wings or to make Korean BBQ Chicken Thighs.
Ingredients to make Korean BBQ Chicken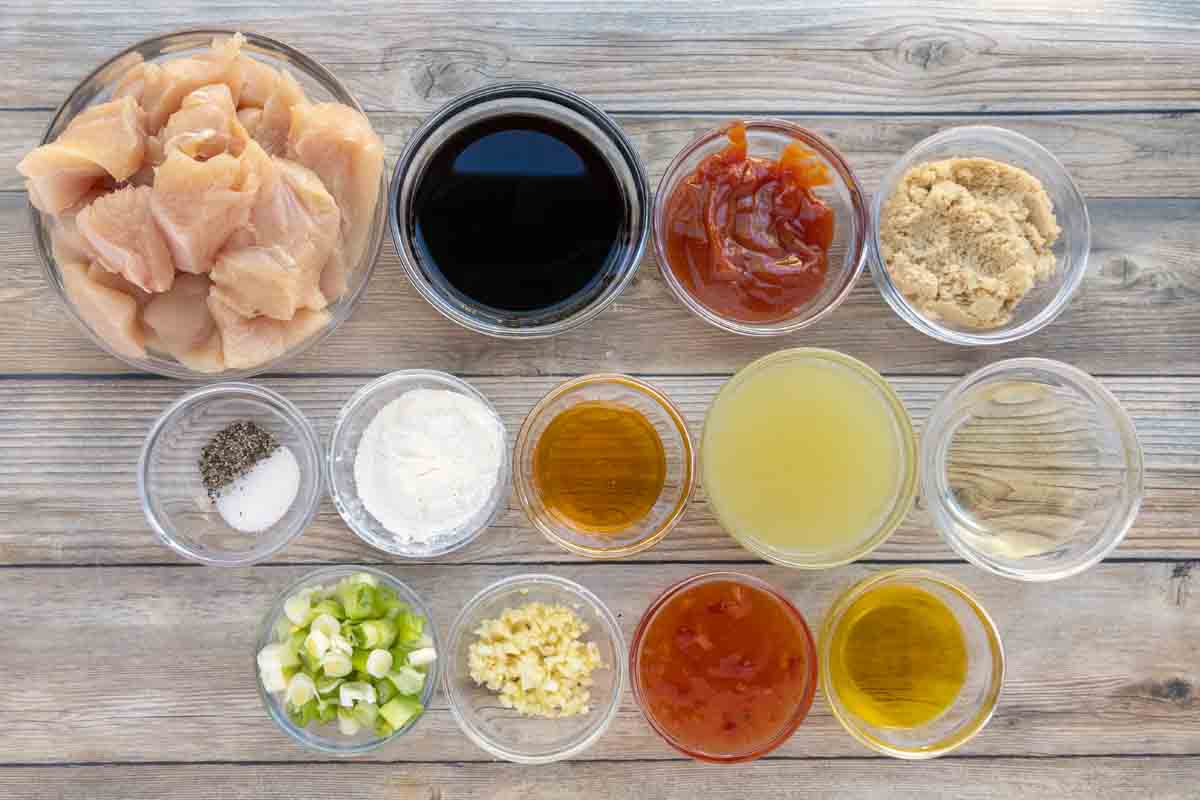 Let's start by gathering the ingredients we need to make Korean BBQ Chicken. In Chef Speak, this is called the "Mise en Place," which translates to "Everything in its Place."
Not only does setting up your ingredients ahead of time speed up the cooking process, it also helps ensure you have everything you need to make the dish.
Ingredients readily available at your local grocery store
chicken breasts
soy sauce
sesame oil
rice wine vinegar
sweet chili sauce
ketchup
brown sugar
honey
garlic
chicken broth
cornstarch
salt and black pepper
sesame seeds – optional
green onions – optional
If you'd like to kick up the heat, replace the sweet chili sauce with siracha, Korean chili paste, or add red pepper flakes.
If you enjoy Asian cuisine having these pantry staples on hand will help you create more of the dishes you love.
How to toast sesame seeds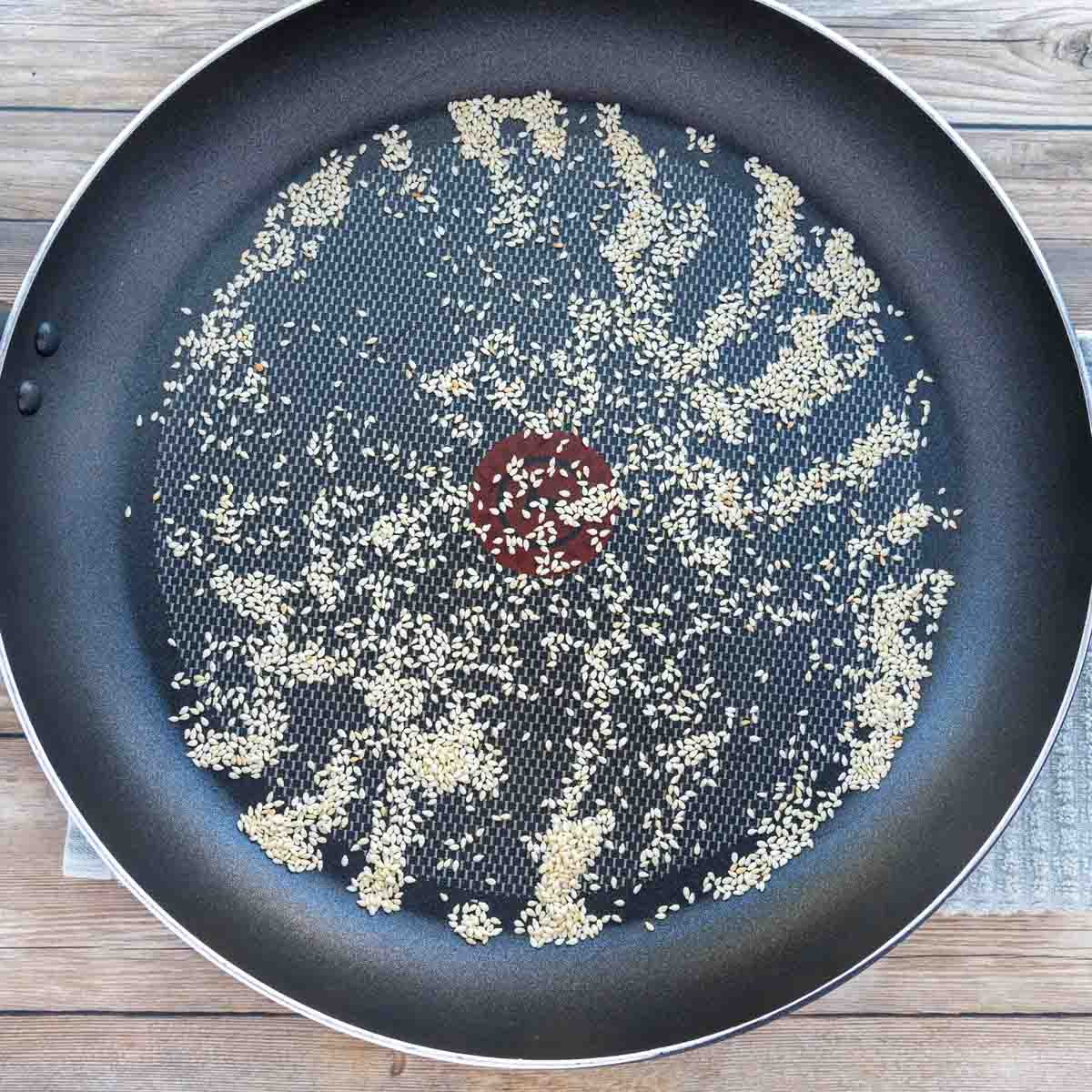 I love toasted sesame seeds, and the easiest way to make them is to heat up a frying pan, add the sesame seeds to the pan, and swirl the seeds over the heat. As soon as they start to brown, pour the seeds onto a plate to cool.
How to make Korean BBQ Sauce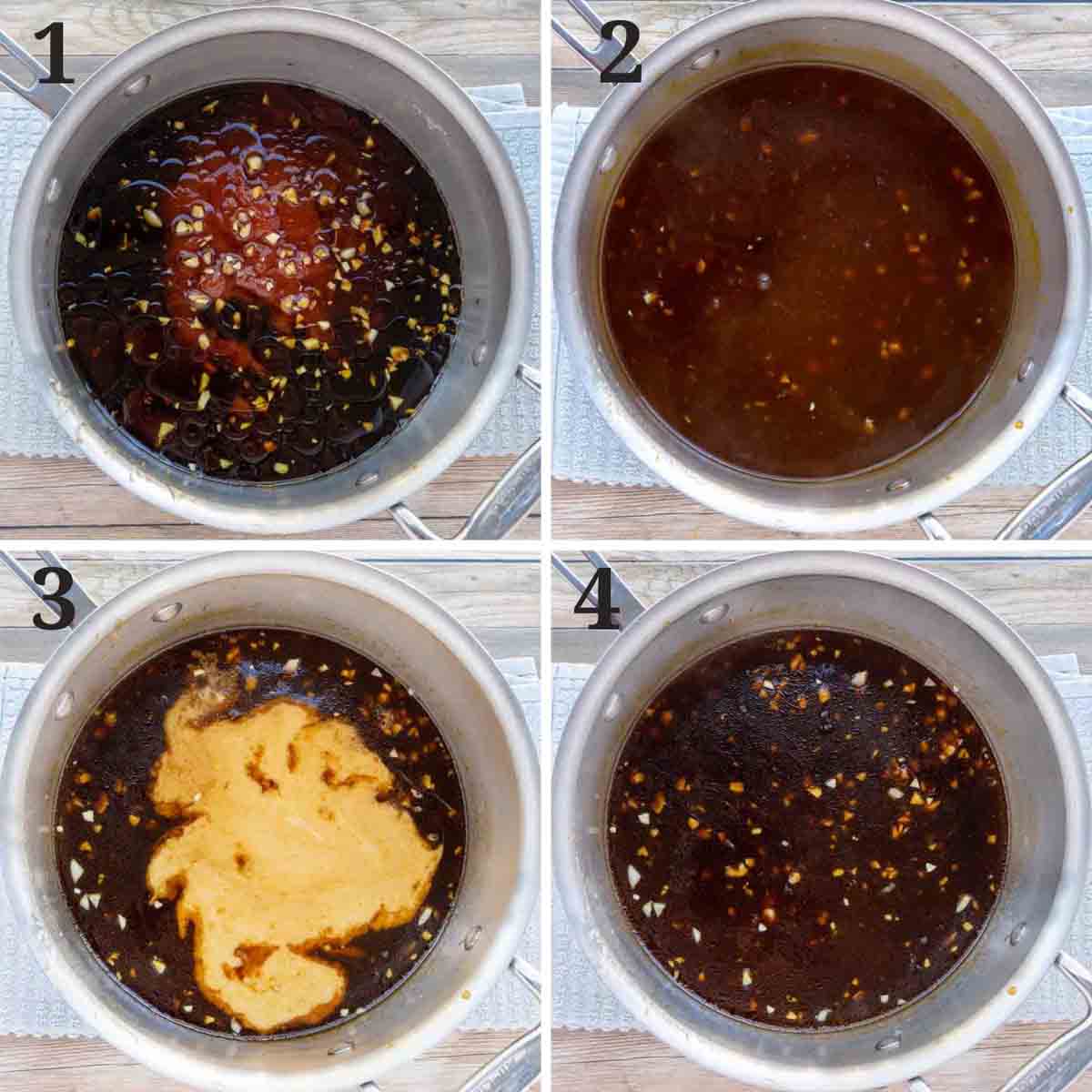 Add the ketchup, soy sauce, honey, brown sugar, rice vinegar, sesame oil, sweet chili sauce, and garlic to a saucepan over medium-high heat.
Stir the sauce ingredients together and bring the mixture to a light boil.
Add the chicken broth and cornstarch to a small bowl and mix until the cornstarch is dissolved, then add to the sauce.
Stir the cornstarch slurry into the sauce and bring it back to a light boil. Remove the pan from the heat and set aside until needed.
*Replace the sesame oil with olive oil if you have any allergies.
How to make Korean BBQ Chicken
Cut the chicken breast into bite-size pieces. Season with salt and black pepper.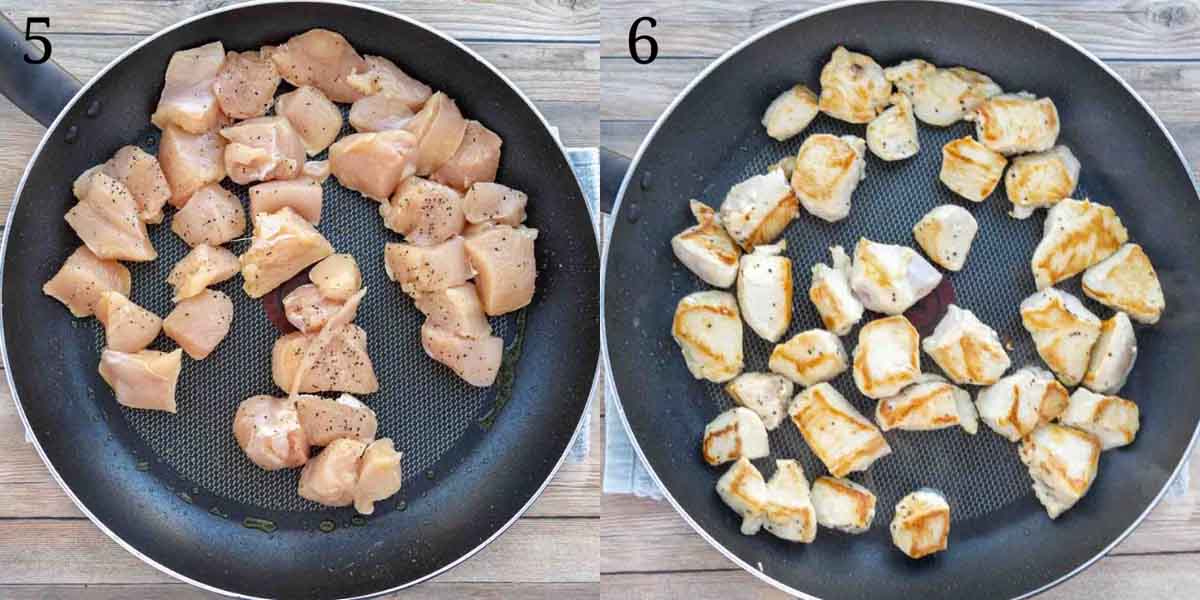 Add one teaspoon of sesame oil (or olive oil) to a large frying pan, and when the pan is hot, add the chicken pieces to the pan.
Cook the chicken pieces for 3-4 minutes over medium heat, then turn them over and continue cooking the other side for an additional 3-4 minutes.
Add most of the Korean BBQ sauce to the pan and stir to fully coat the chicken pieces.
*Use as much of the sauce as needed. If the sauce is too thick add a little water to the pan.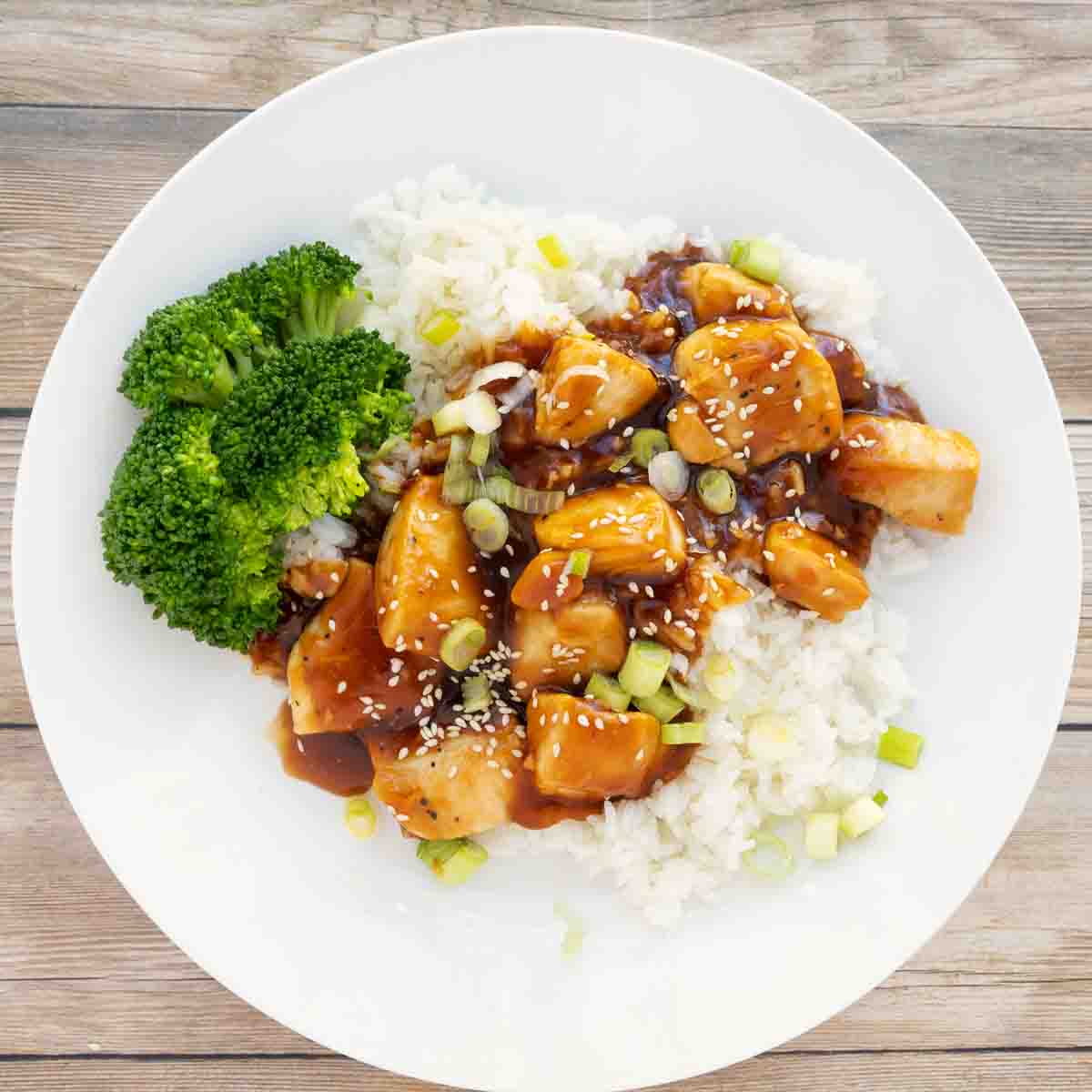 Serve the Korean BBQ Chicken over Jasmine rice and garnish the dish with sliced green onions and toasted sesame seeds. This delicious dish is sure to become one of your family's favorite chicken recipes!
Recipe FAQ's
What goes with Korean BBQ Chicken?
Jasmine rice is my favorite side dish, along with steamed broccoli. But you can also serve this dish over cellophane noodles, white rice, or fried rice.
What is Korean BBQ chicken called?
This dish is also known as Chicken Bulgogi or Dak Bulgogi. Originally cooked over fire which caramelizes the meat, making this slightly sweet and savory chicken so flavorful.
More Recipes You'll Love!