How I fell in love with grilling thanks to a coffee dry rub and charcoal.
There's something magical about cooking your food outdoors and that might be why more men seem drawn to grilling. Not that women can't be or aren't amazing grillers, its just that connection with the outdoors a man feels when he's preparing to cook.
That hunter-gatherer feeling he gets when he tosses a slab of meat on a grill…………It's a beautiful thing.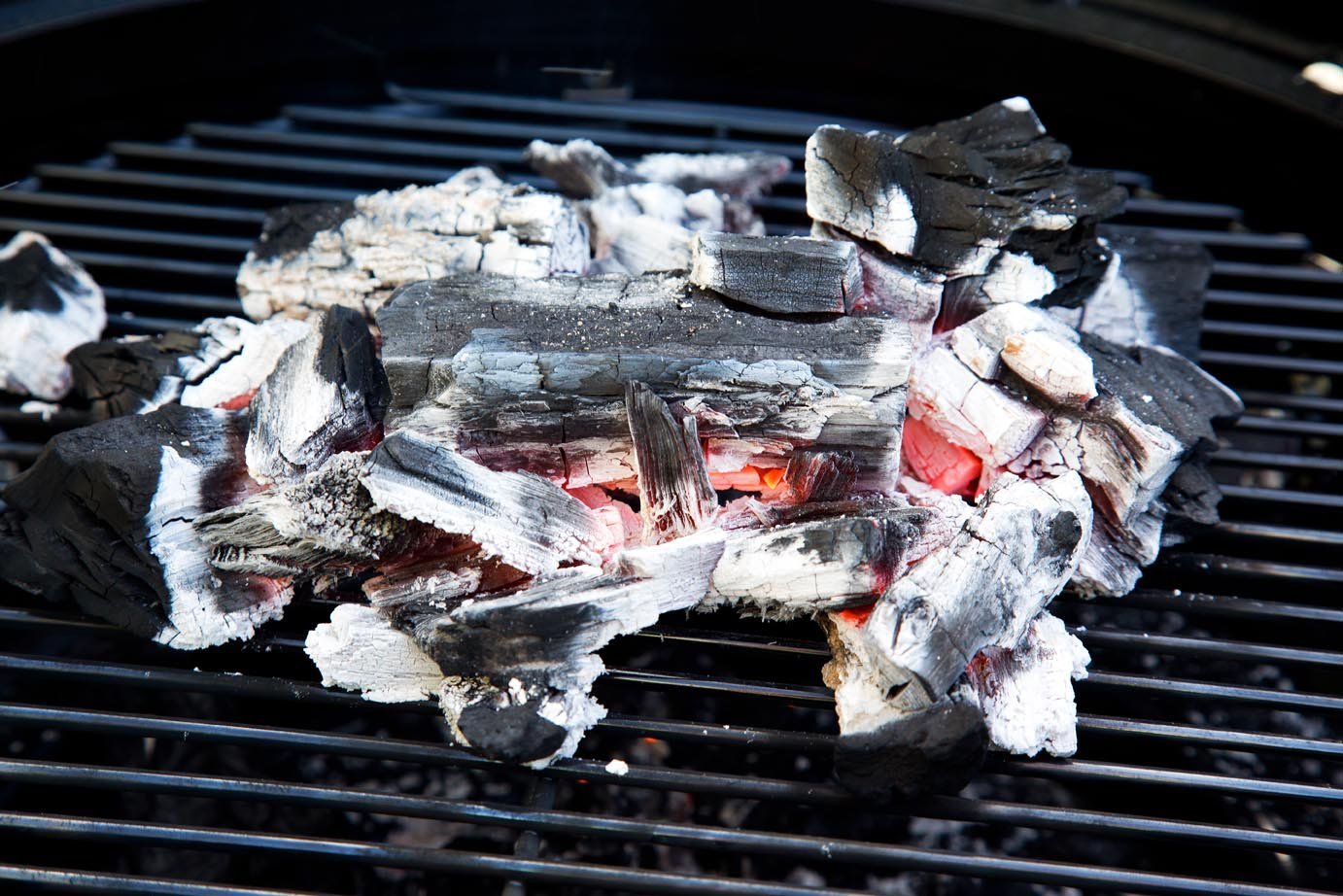 If you've never used Hardwood Lump Charcoal you don't know what you're missing. The aroma coming from this type of charcoal is wonderful (of course you can use standard briquets). I didn't use any lighter fluid, just a few pieces of crumpled paper under the charcoal to get it started and in about 30 minutes I was ready to start cooking.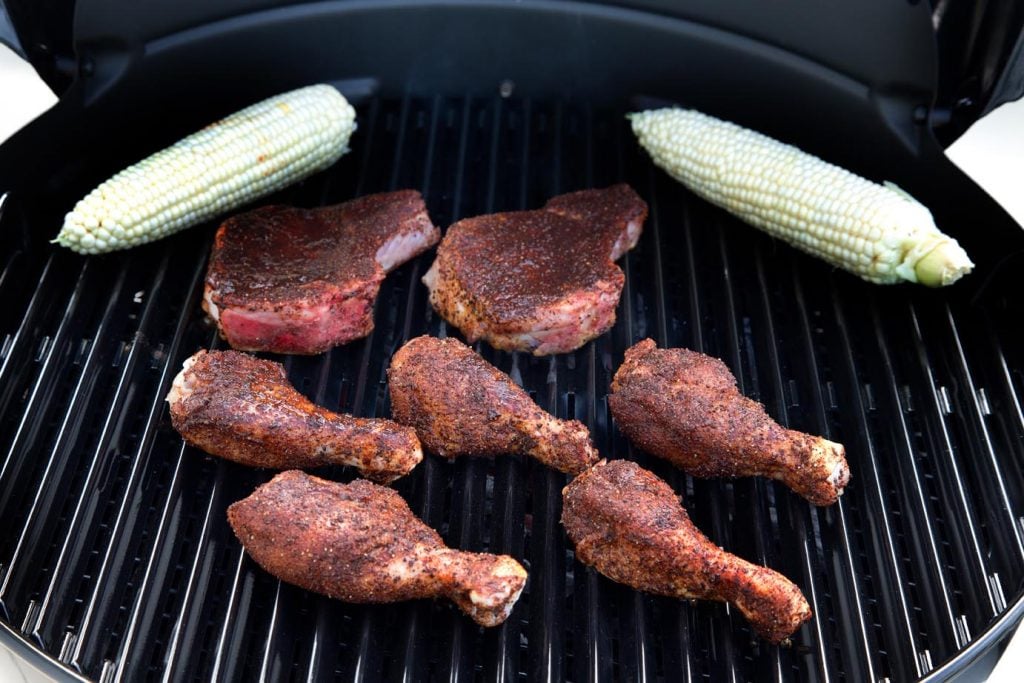 I have to say for my first attempt at a coffee dry rub the results were amazing!
I prepared a feast of chicken legs, center cut pork chops and corn on the cob. Giving my new Kettleman Charcoal Grill a good workout.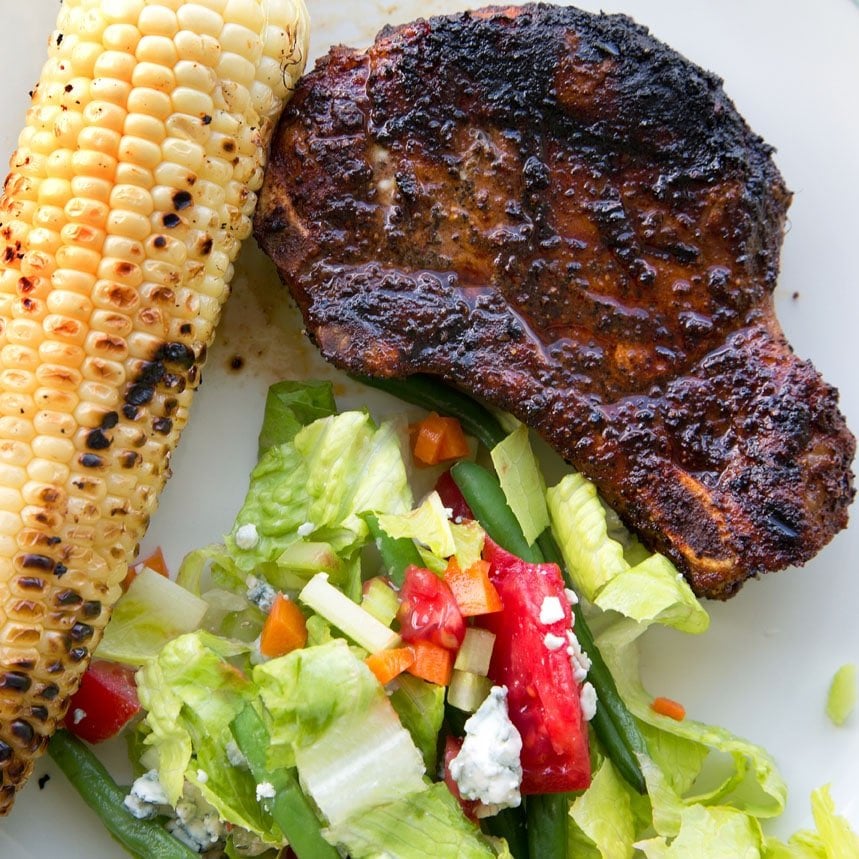 Add in a tossed salad and the meal was complete. Not only was the food delicious but it was pretty darn healthy.
I should have read the instructions in their grilling book a little more carefully to understand the differences in cooking techniques with Direct heat vs. Indirect heat and I suggest you do that before you start cooking. But you know how guys are with instructions and chefs are even worse…..we do think we know it all.
Although I will admit that I like the extra char and color it gave both the chicken and the pork chops by using a little more direct heat that I should have. And to prove my point the taste was OMG delicious!
Here's my recipe for the Coffee Dry Rub which is all you need to grill up your own deliciousness! This dry rub is good on pork, chicken, beef and lamb so start your grillin!
More Delicious Pork Recipes You'll Love!