How to make Pan Seared Pork Tenderloin
Making dinner at home shouldn't become a project, it should fun and easy, with the end results being delicious! My new series Skillet Dinners is a great way to accomplish all those goals.
My first in the series is Pan Seared Pork Tenderloin with Apples, Potatoes, Fennel and Carrots, and not only is it easy to make but since you don't have much prep work to do you can have some fun getting your Mise en place together. This is what you need to prep your Pan Seared Pork Tenderloin for dinner.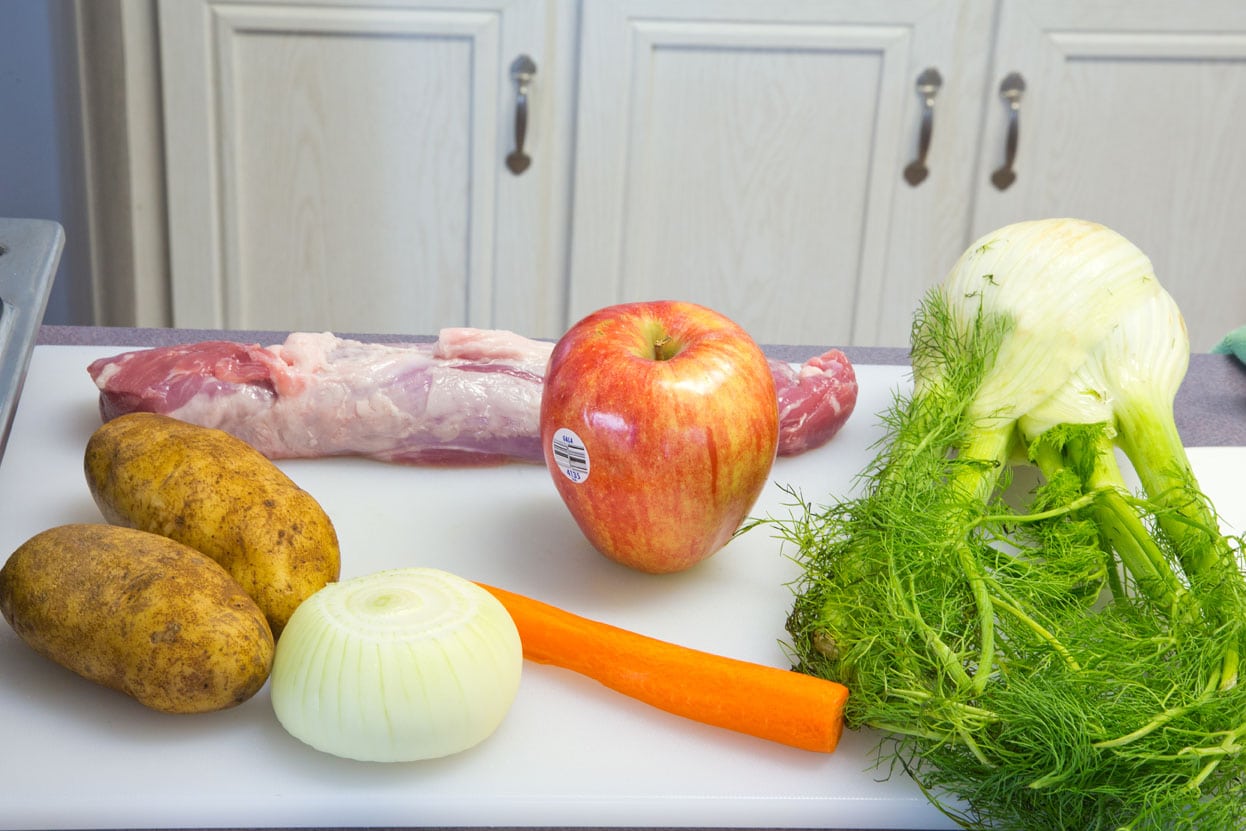 Another wonderful aspect of a Skillet Dinner is the fact that you only have one pan to clean up afterward and that's a good thing! I used pork tenderloins which are generally sold two to a pack, you only need one for two people so you can freeze the other for another time, or find another delicious way to serve it. Chicken would also make a good substitute for the pork if you'd like to mix it up.
But no matter how you cook it up, with pork or chicken its a Restaurant Style Meal you can make in your own home faster than picking up take out and a lot less expensive than going out to a local restaurant.
More Recipes You'll Love!