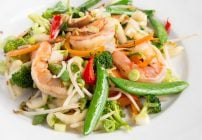 What could be better than an quick and easy stir fry dish for dinner tonight? Creating a healthy and delicious dinner in just minutes using a variety of fresh vegetables and proteins changing with the seasons or your cravings.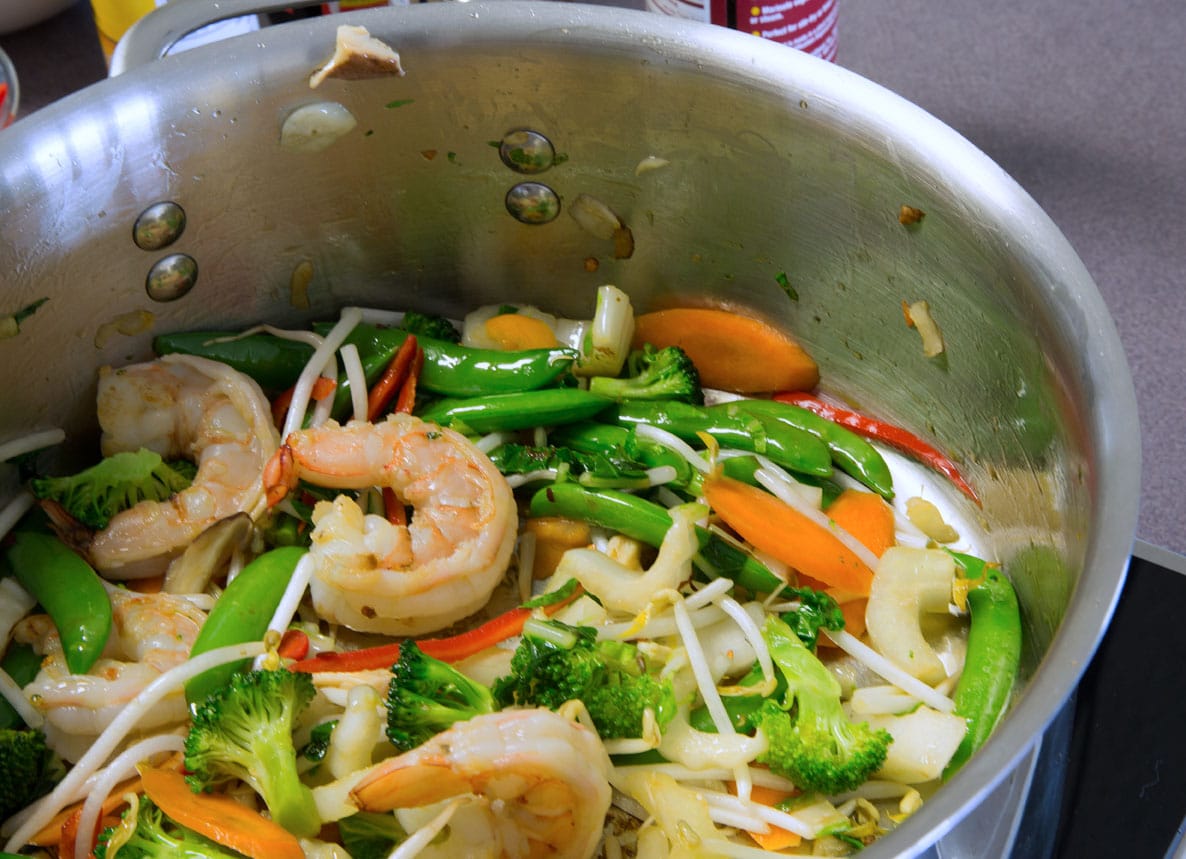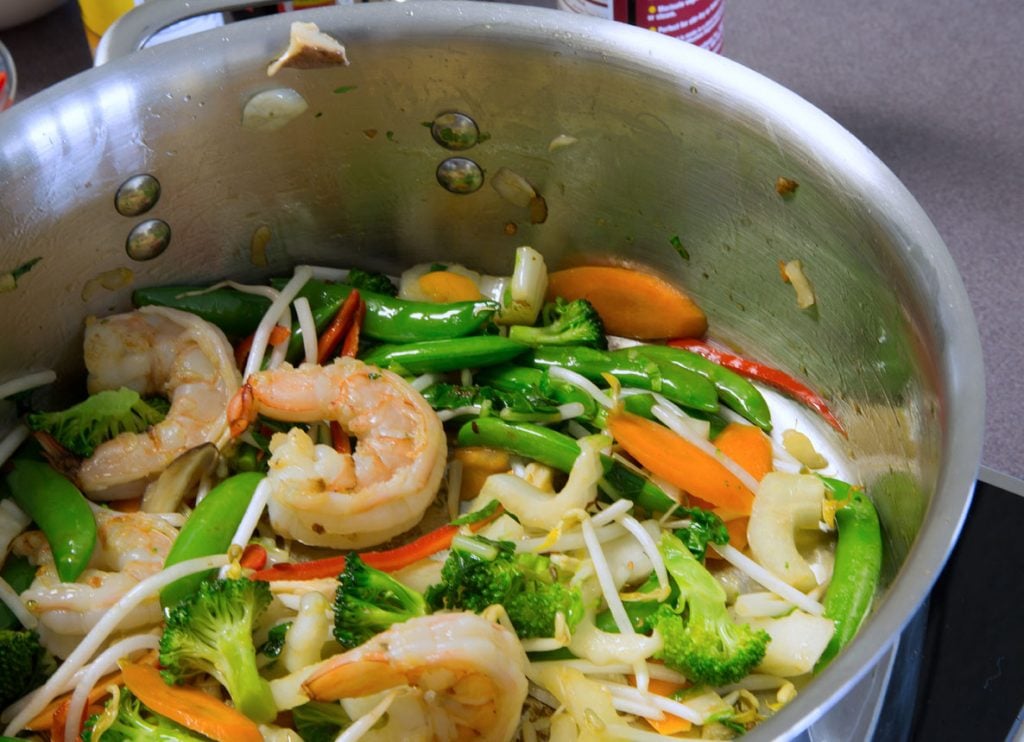 Especially when its a one pan meal! You can use a wok if  you have one, a large saute pan, or a sauteuse like I did to cook  up some deliciousness creating your easy stir fry dish.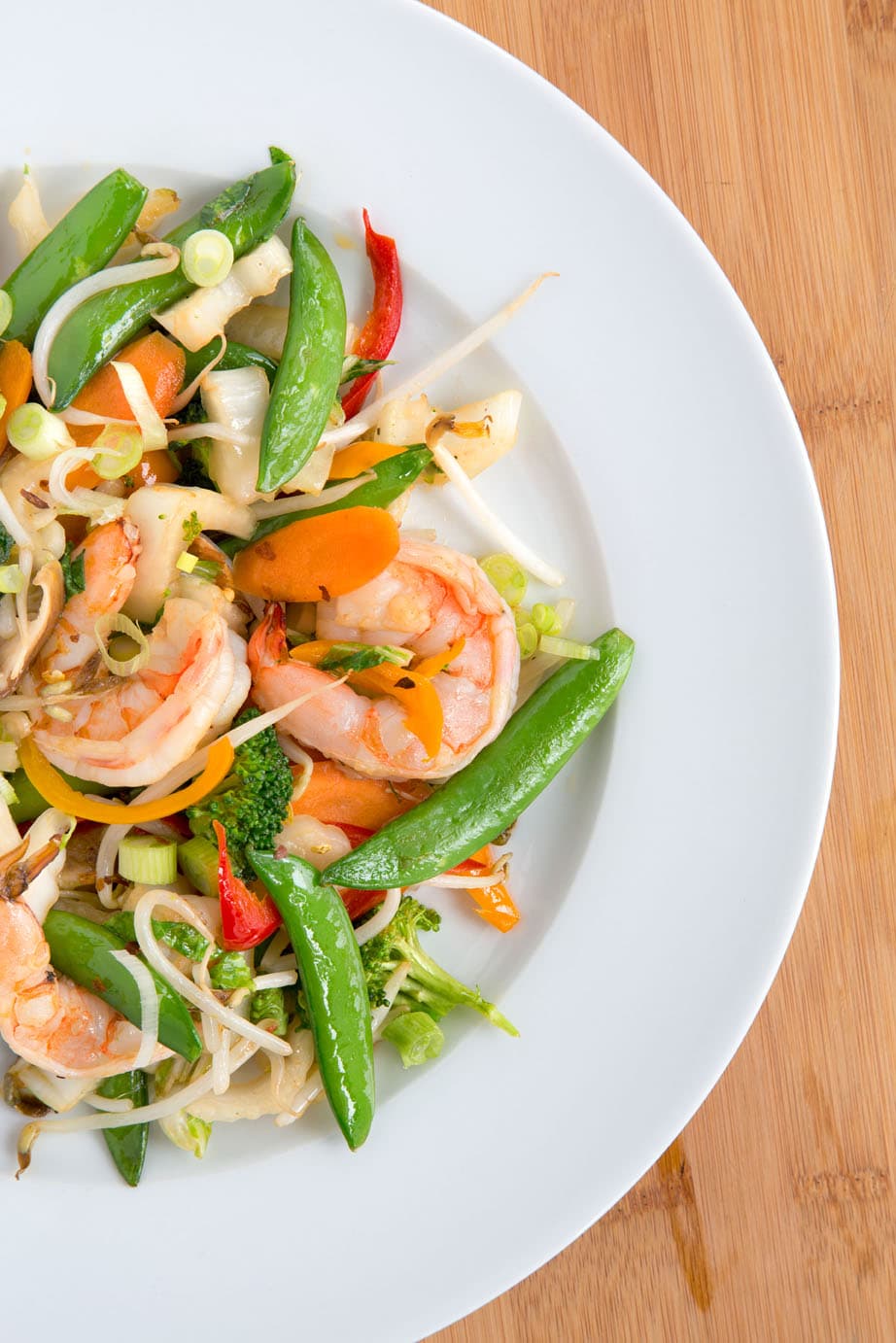 Serve your stir fry over rice, asian noodles, your favorite grain or simply eat it as it is, fresh and healthy full of delicious crisp vegetables!
You can adapt this recipe to include any meat, fish, or vegetarian items that you like, the protein is easily interchangeable as well as the variety of vegetables that you use in your stir fry. Be creative and enjoy your seasonal favorites with this easy cooking method.
For variety there are a lot of good ready to use sauces that are available, just check the labels to find the best option. I also recently purchased Bragg's liquid Aminos  which is a soy sauce substitute and soy free. You can use this to make a variety of Asian sauces, including Teriyaki. I have not experimented with this yet, but will add it to my list of things to share when I do give it a try.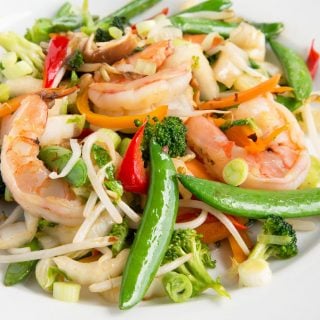 Print Recipe
Easy Stir Fry Dishes
Ingredients
12-16

jumbo shrimp peeled and deveined

sesame oil or your choice of oil to stir fry as needed

2

cloves

of garlic sliced

1

teaspoon

ginger chopped

optional

1

cup

of snap peas or snow peas

2

cups

of shiitake mushrooms or regular mushrooms

2

cups

of small florets broken into small pieces

1

cup

sliced carrots

1/2

cup

red peppers cut into thin strips

2

cups

of bok choy

1

cup

of bean sprouts

1

bunch of scallions chopped going part way up the stem

pinch of crushed red pepper or use a asian chili paste if you like it spicier

add your favorite soy

teriyaki, oyster, or other sauce if you like.
Instructions
heat your pan then add a few tablespoons of oil to begin stir frying

add the garlic, ginger, snap peas, carrots, broccoli, mushrooms and peppers. Stir fry for a few minutes then add the shrimp.

Stir fry the mixture until the shrimp are mostly done, then add the bean sprouts and bok choy and continue sauteing until the shrimp are fully cooked.

add your favorite sauce or some heat in the form of crushed red pepper or a chili paste

Garnish with scallions and serve with your favorite side and any asian accompaniments you like.