What could be better than a quick and easy stir fry dish for dinner tonight? Creating a healthy and delicious dinner in just minutes using a variety of fresh vegetables and proteins changing with the seasons or your cravings.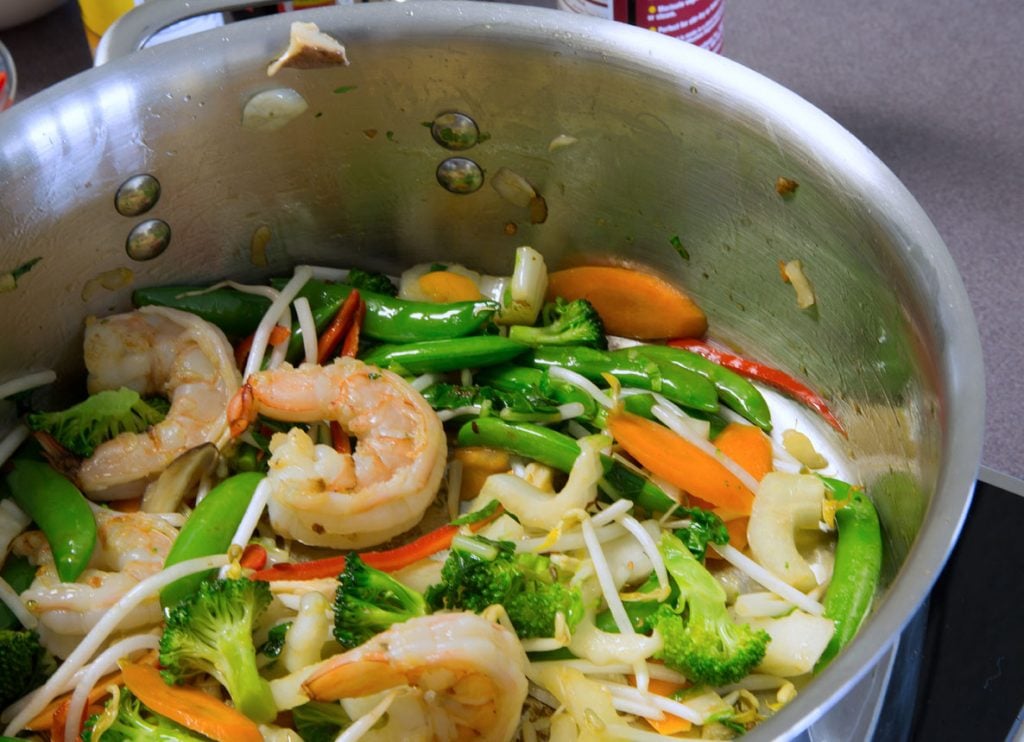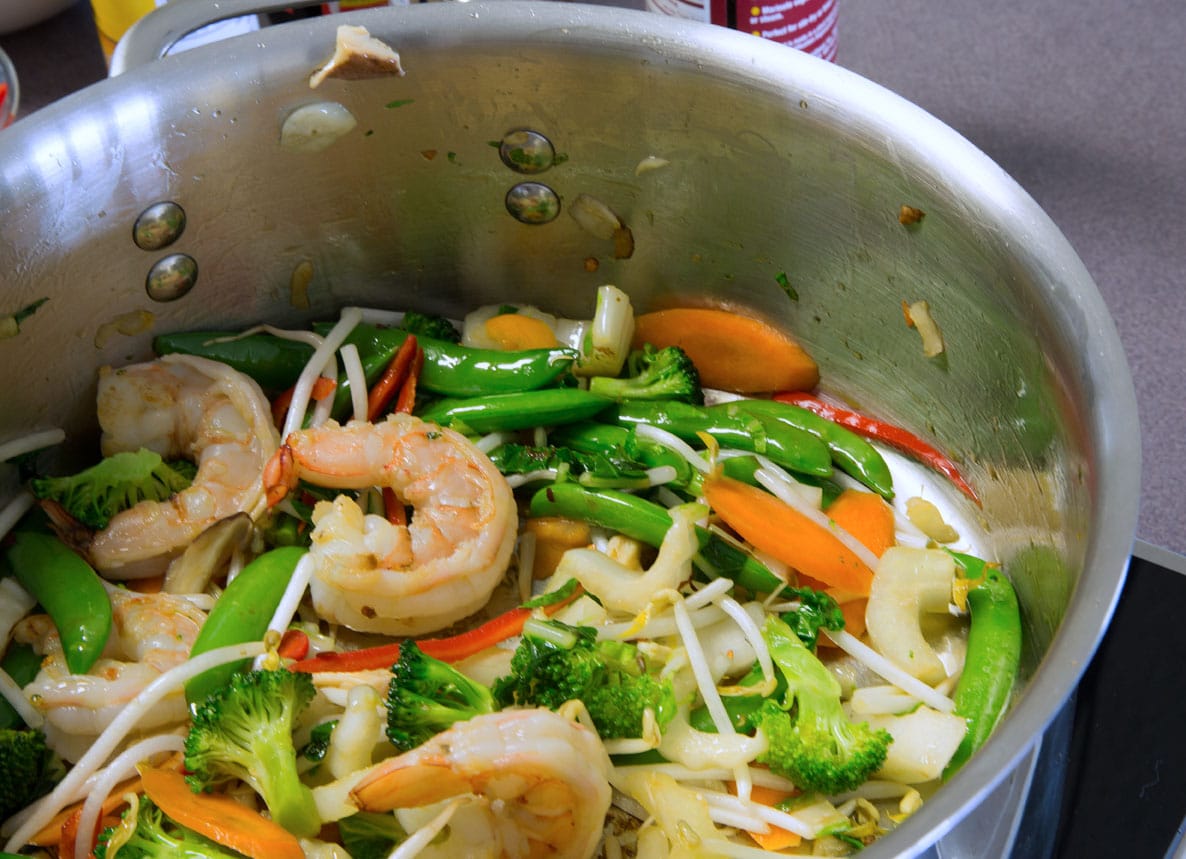 Especially when its a one pan meal! You can use a wok if you have one, a large saute pan, or a sauteuse like I did to cook up some deliciousness creating your easy stir fry dish.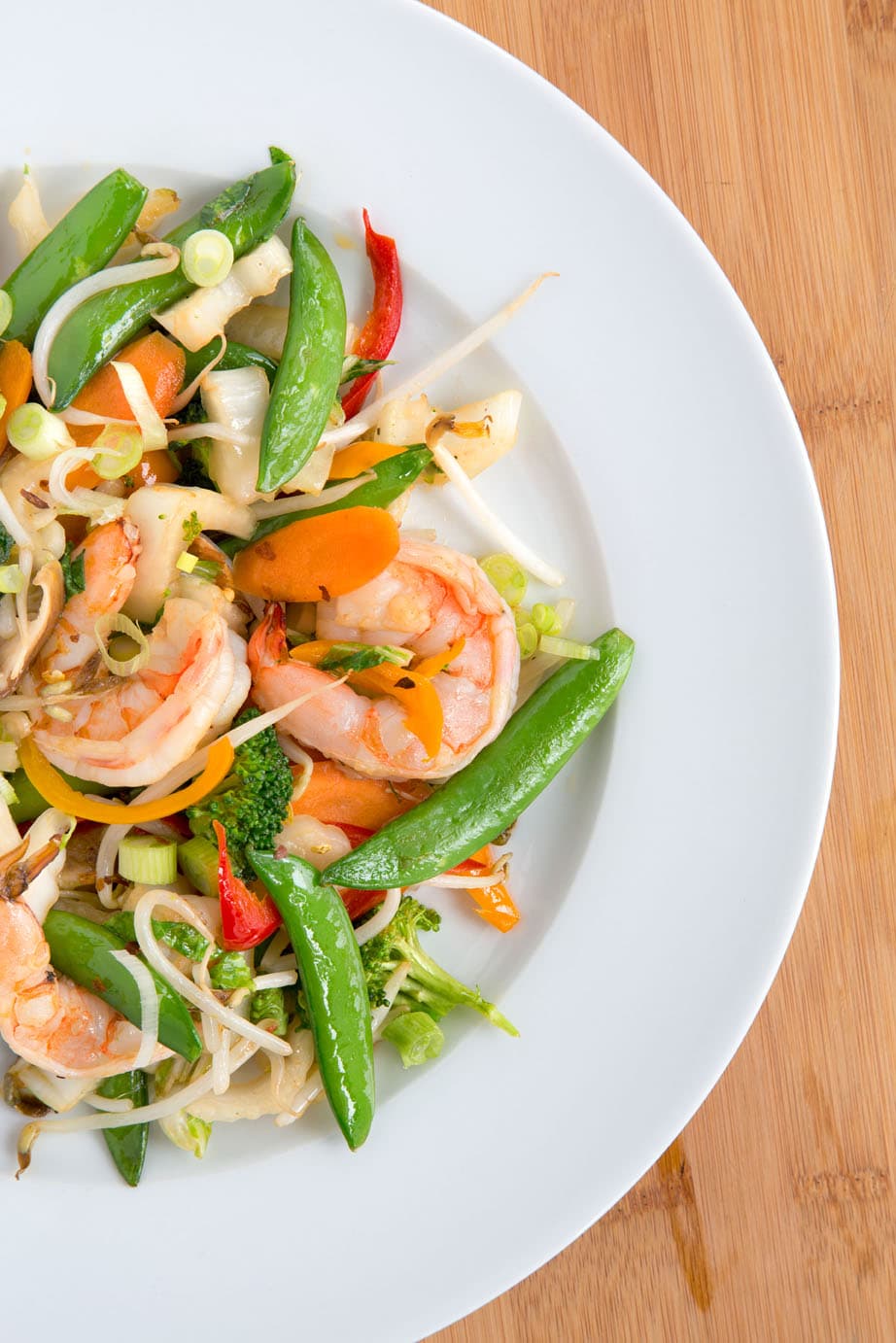 Serve your stir fry over rice, Asian noodles, your favorite grain or simply eat it as it is, fresh and healthy full of delicious crisp vegetables!
You can adapt this recipe to include any meat, fish, or vegetarian items that you like, the protein is easily interchangeable as well as the variety of vegetables that you use in your stir fry. Be creative and enjoy your seasonal favorites with this easy cooking method.
For variety there are a lot of good ready to use sauces that are available, just check the labels to find the best option. I also recently purchased Bragg's liquid Aminos which is a soy sauce substitute and soy-free. You can use this to make a variety of Asian sauces, including Teriyaki.
If you enjoyed this dish you may like these: