My Chinese Sticky Chicken Wings will be a delicious way to add a new taste experience to your family's dinner table!
Everybody loves chicken wings and every now and then you need to change up your recipe, experimenting with new and exciting flavors. And my friends this recipe is just what you're looking for!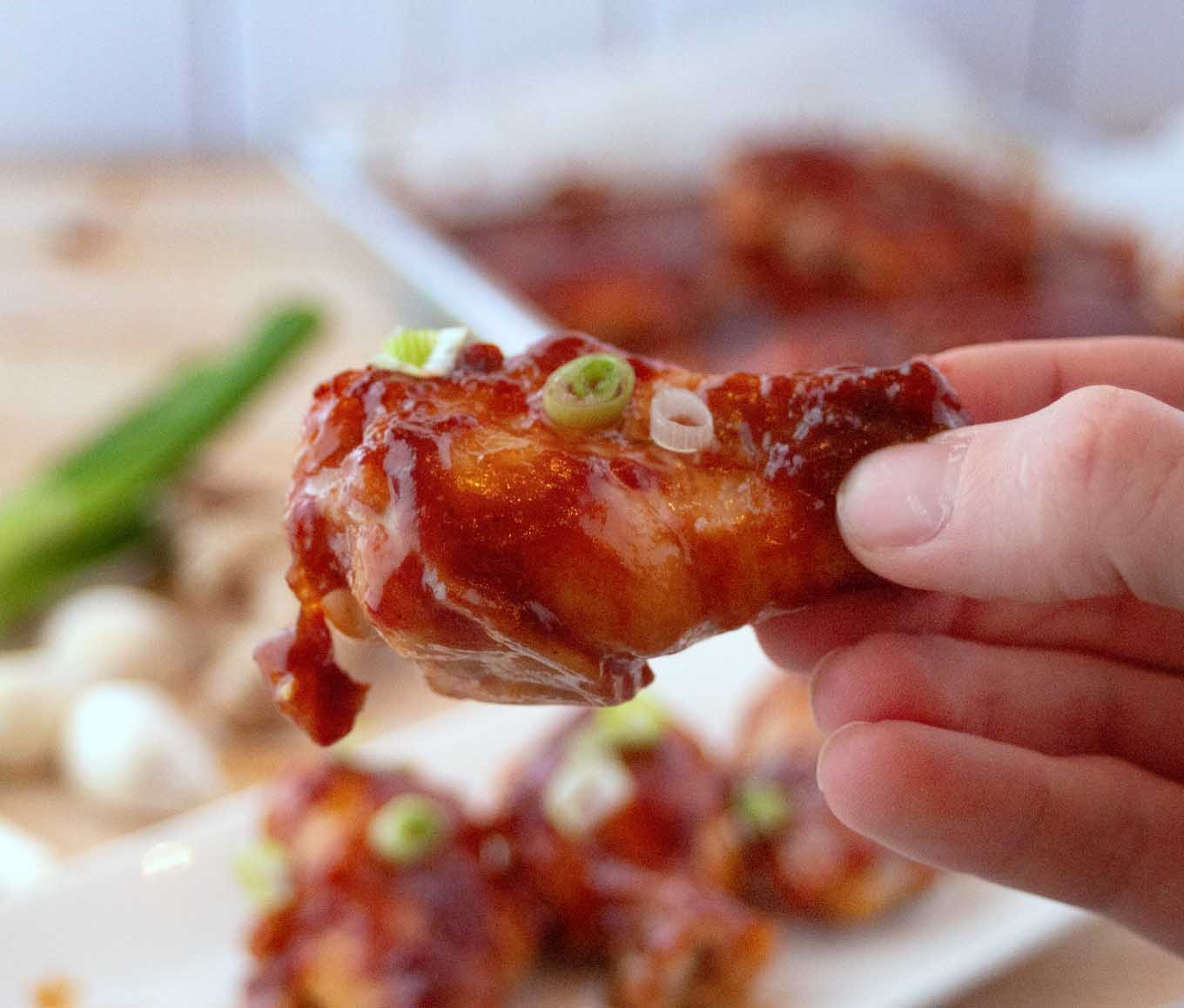 I love how citrus flavors, especially the different varieties of tangerine and orange juices lend themselves to Asian style dishes.
Although I do love buffalo wings, I like to change things up every now and then so my friends and family don't get bored with my cooking.
As I was trying to think of a new wing recipe, I remembered the delicious Sticky Chicken Wings I enjoyed at Disney's Polynesian and did my best to recreate the magic at home….. Mission accomplished!
What ingredients do I need to Make Chinese Sticky Wings?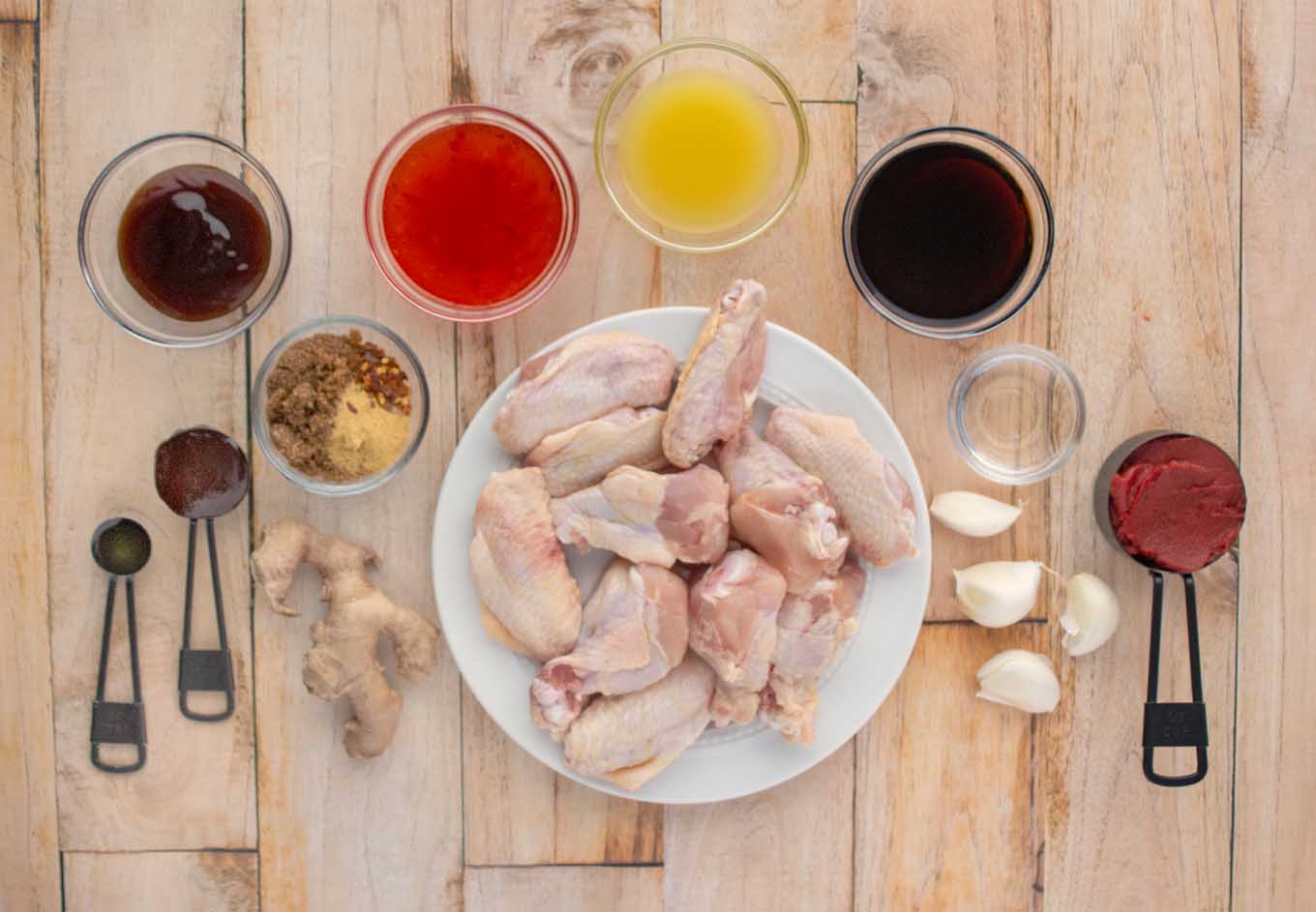 Let's start by gathering the ingredients we need to make my Chinese Sticky Wings. In Chef Speak this is called the "Mise en Place" which translates to "Everything in its Place".
Not only does setting your ingredients up ahead of time speed the up cooking process, but it also helps ensure you have everything you need to make the dish.
Where Can I find the ingredients to make Chinese Sticky Wings?
Sourcing Asian seasonings and sauces use to be a difficult proposition. But these days more and more grocery stores are stocking a good variety of the ingredients you'll need.
But if you can't find them at your local grocer, try searching for an Asian Market in your area. You'll be surprised at what you find and on your first visit to an Asian market you're liable to feel like a kid in a Candy Store (or a stranger in a strange land).
Do I have to use all those ingredients to make the wings?
No, you don't. If there is something on that list that isn't appealing, leave it out. Of course if you start leaving too many ingredients out, you'll end up with pretty bland wings.
The recipe is easy to make and only requires about 20 minutes of marinating.
Combine the ingredients for the marinade in a large bowl and combine them well.
Reserve half of the marinade to baste the wings with during the baking process.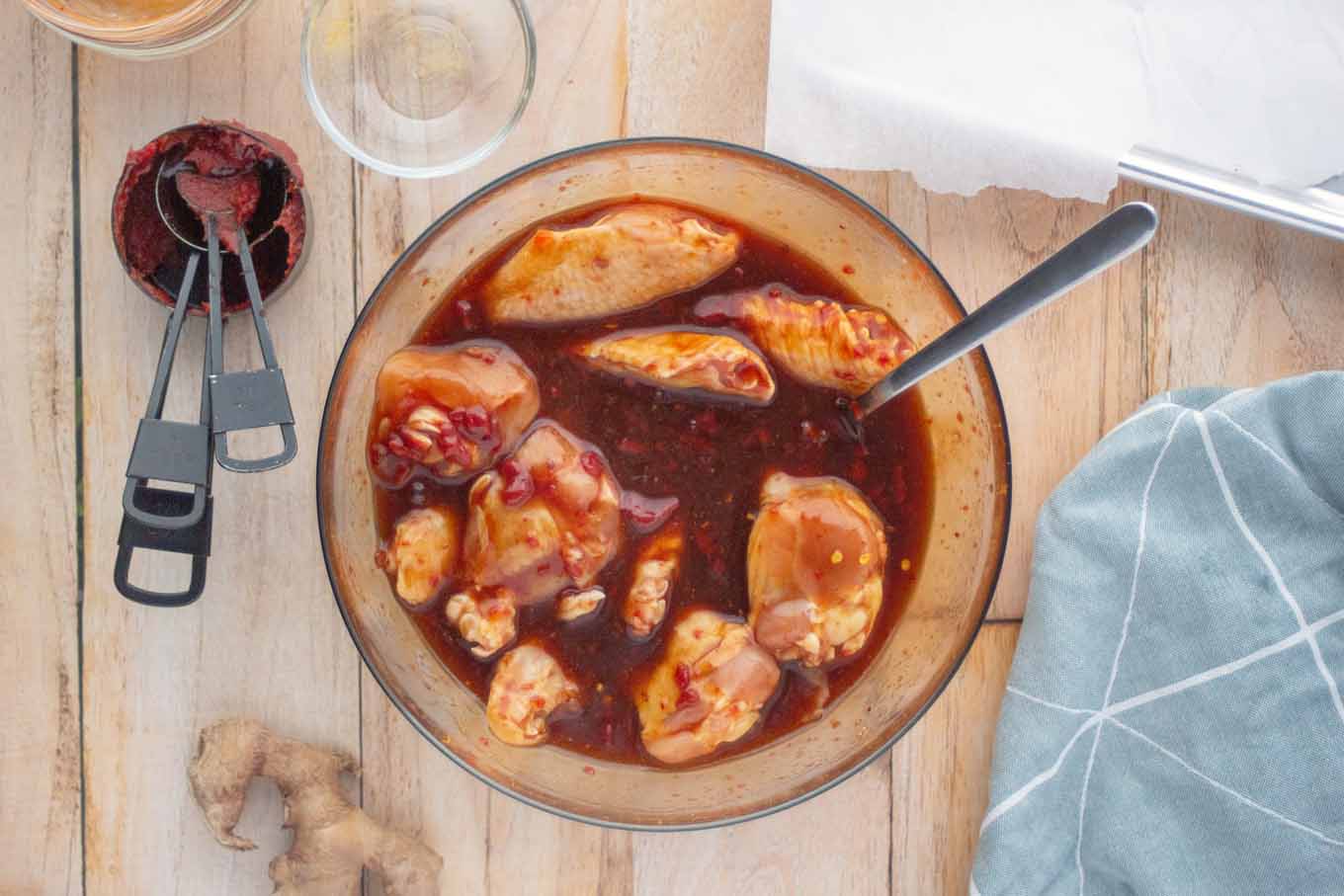 Add the wings to the remaining marinade and mix them well.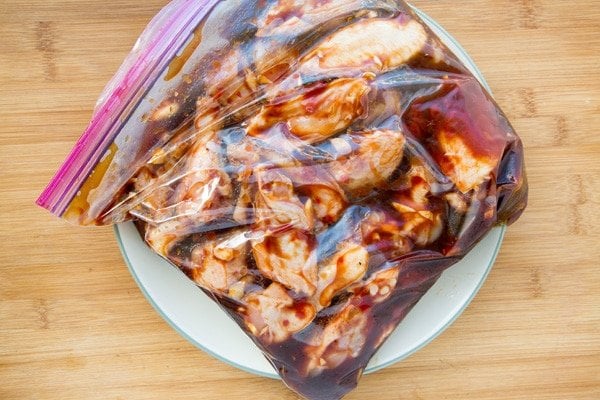 Or use a Ziplock Bag, either method is acceptable. If you use a ziplock bag, make sure its well sealed and place a plate or bowl under it, just in case it leaks.
Let the wings marinate in the refrigerator for 20-40 minutes.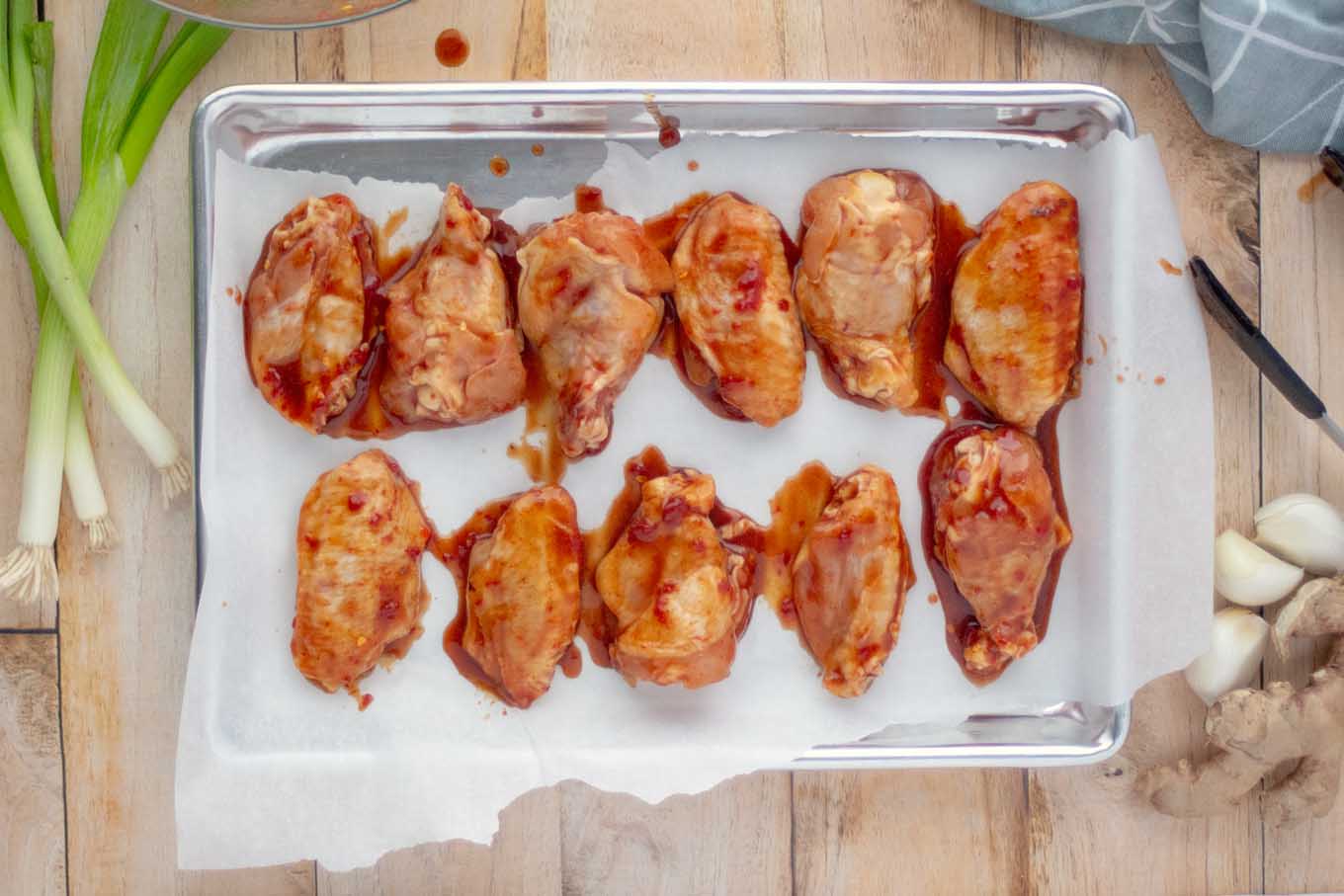 Line a baking sheet with foil or parchment paper and place the wings on the tray.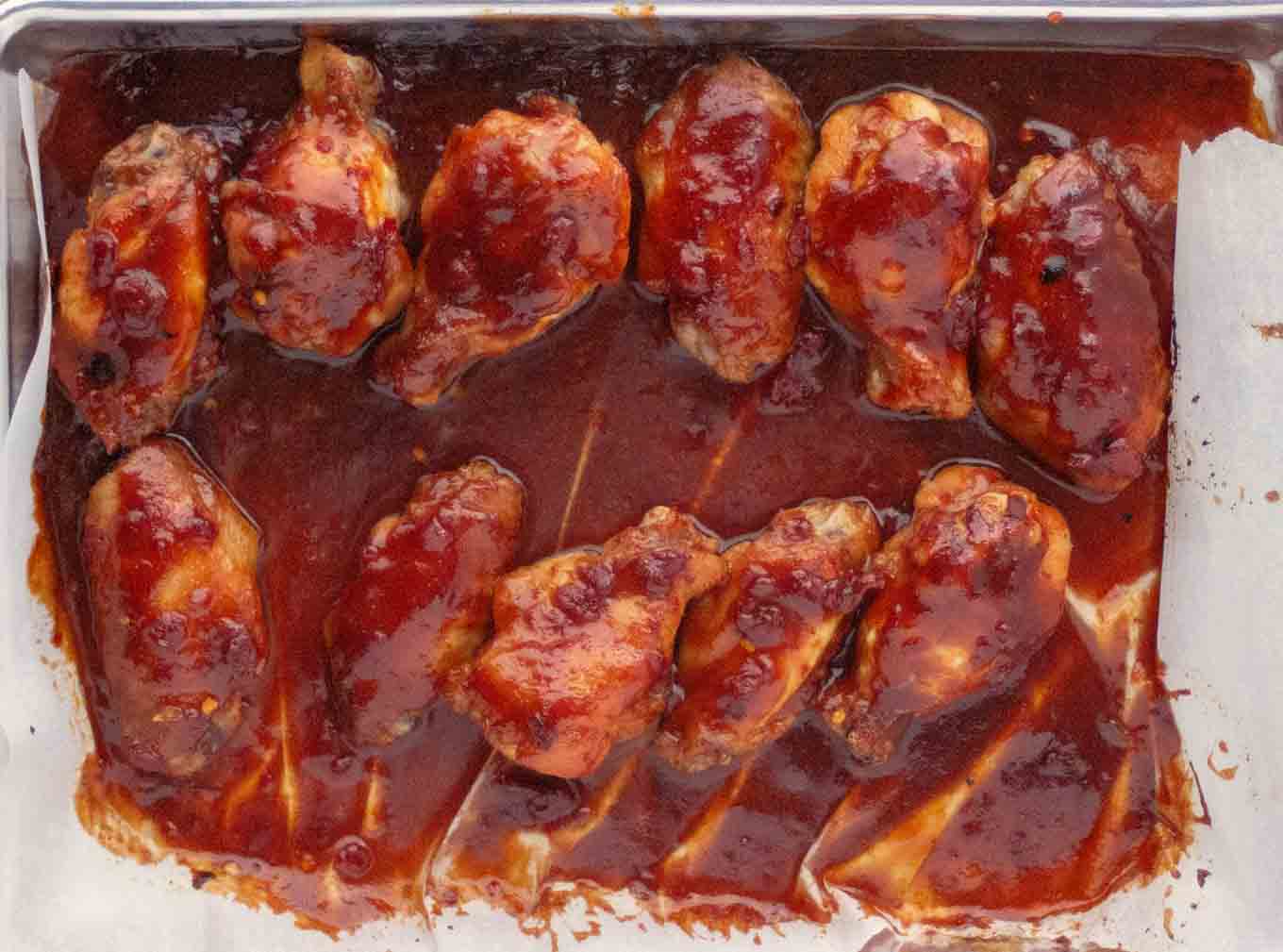 Halfway through the baking, carefully remove the wings from the oven and brush with the reserved marinade. Return the wings to the oven and let them finish cooking,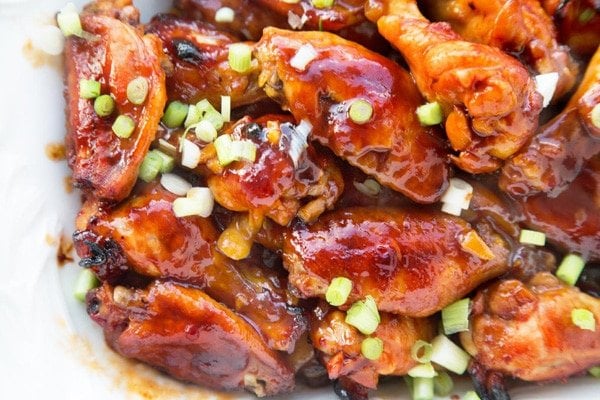 The end result are these gloriously delicious and beautiful Chinese Sticky Chicken Wings. Just make sure to cook up enough of these beauties, because once you start eating them it's hard to stop!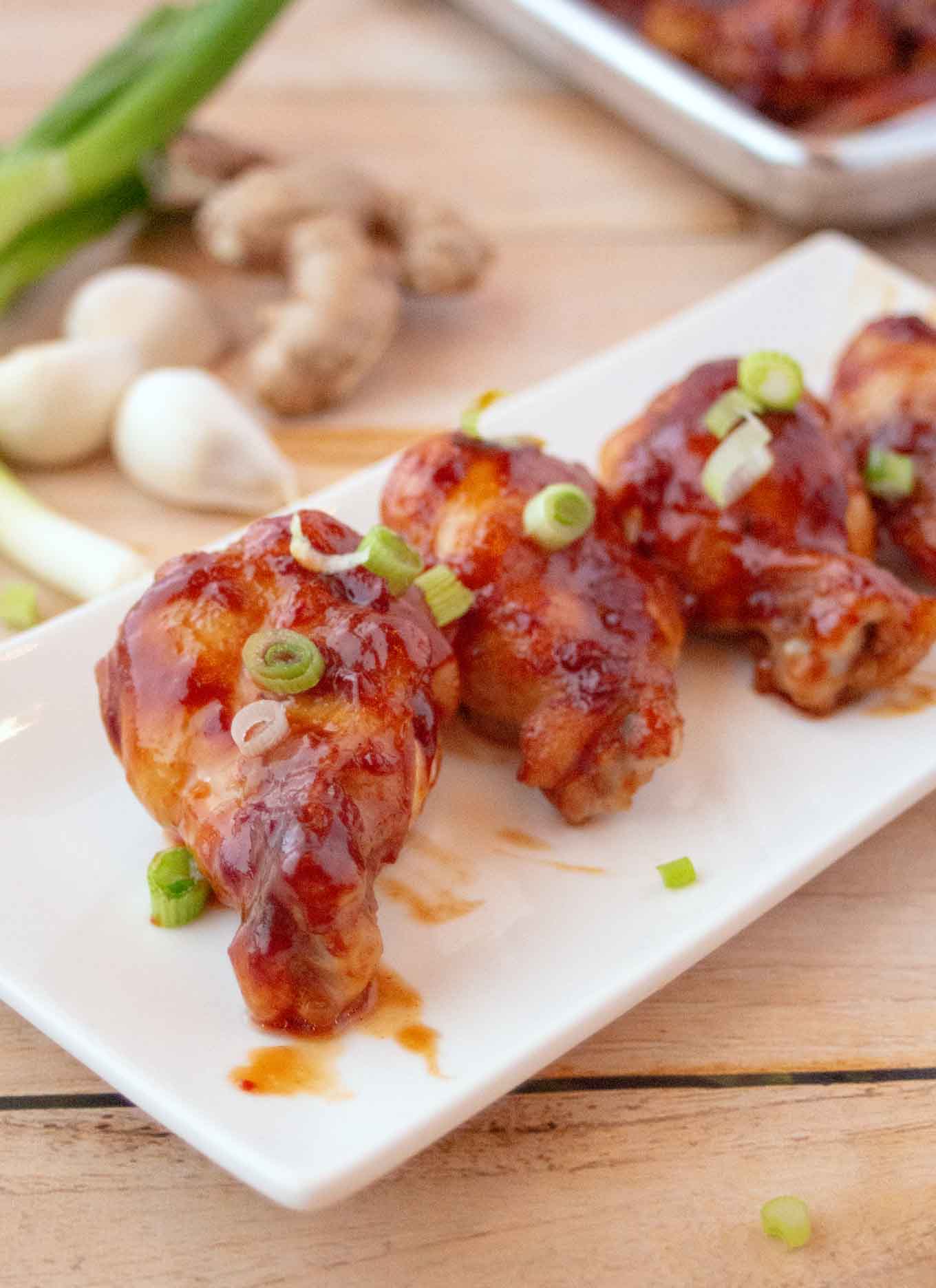 What are you making next time your friends come over? Why not try my Chinese Sticky Wings? I know your friends will love them.
More Wing Recipes You'll Love!