Everyone loves wings and my Chinese Sticky Wings will rival those from your favorite Asian restaurant! Make these for your next get together or as a treat for family night.
This post includes affiliate links. As an Amazon Associate I earn from qualifying purchases.
Everybody loves chicken wings and every now and then you need to change up your recipe, experimenting with new and exciting flavors. And my Chinese Sticky Chicken Wings is a delicious way to add a new taste experience to your family's dinner table!
I love how citrus flavors, especially the different varieties of tangerine juices lend themselves to Asian style dishes.
Although I do love buffalo wings, I like to change things up every now and then so my friends and family don't get bored with my cooking.
As I was trying to think of a new wing recipe, I remembered the delicious Sticky Chicken Wings I enjoyed at Disney's Polynesian and did my best to recreate the magic at home….. Mission accomplished!
I always like to start a recipe by gathering my ingredients together for our Sticky Chicken Wings (aka mise en place).
Of course every now and then I either forget an ingredient or decide to add another after beginning the recipe. In this case, I simply forgot to add the tomato paste to the picture…..sigh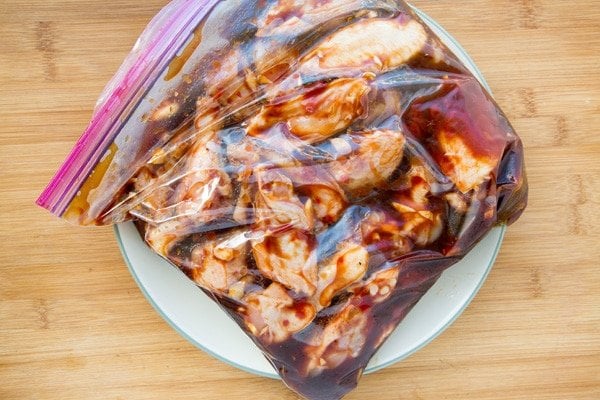 The recipe is pretty easy to make and only requires about 20 minutes of marinating.
Just about the right amount of time to preheat your oven! You can marinate in a bowl or a ziplock bag. Take care to zip up the bag securely and place a pan or plate under it while marinating.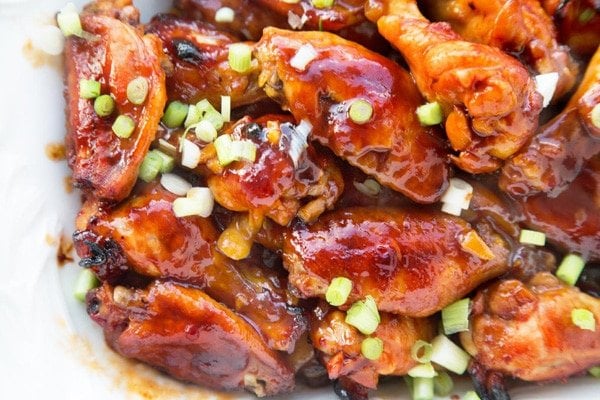 The end result are these gloriously delicious and beautiful Chinese Sticky Chicken Wings. Just make sure to cook up enough of these beauties, because once you start eating them it's hard to stop!
What are you making next time your friends come over? Why not try my Chinese Sticky Wings? I know your friends will love them.
And If you love chicken wings as much as I do I know you'll enjoy these recipes: