Tangerine Beef is a great way to spice up your weeknight dinners and can be made at home faster than going out for take-out!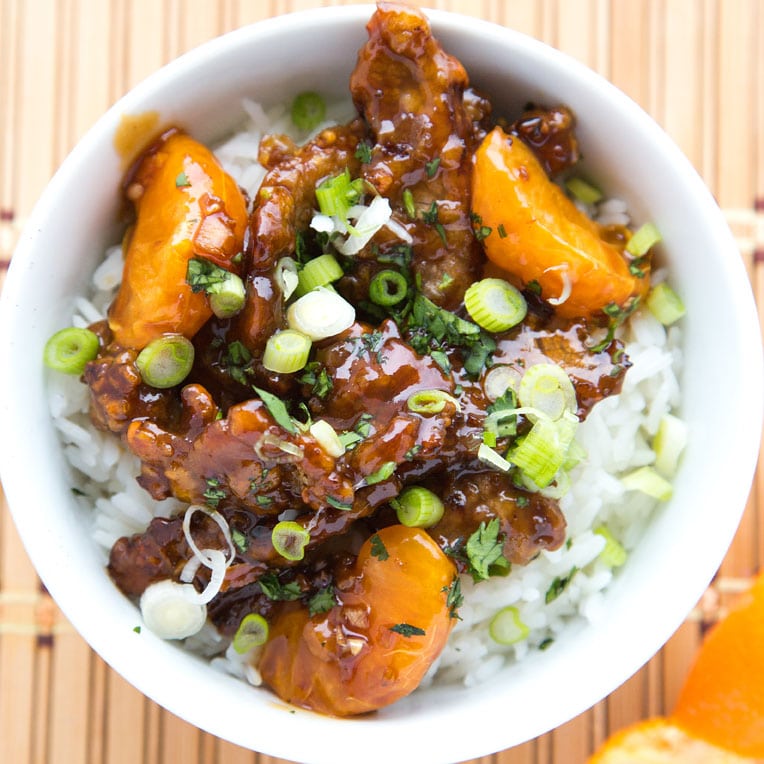 Asian style cooking comes down to understanding a few basic techniques and having the right ingredients on hand. It's not difficult and although a wok will help make your culinary adventure for fun, it isn't necessary.
What do I need to make Tangerine Beef?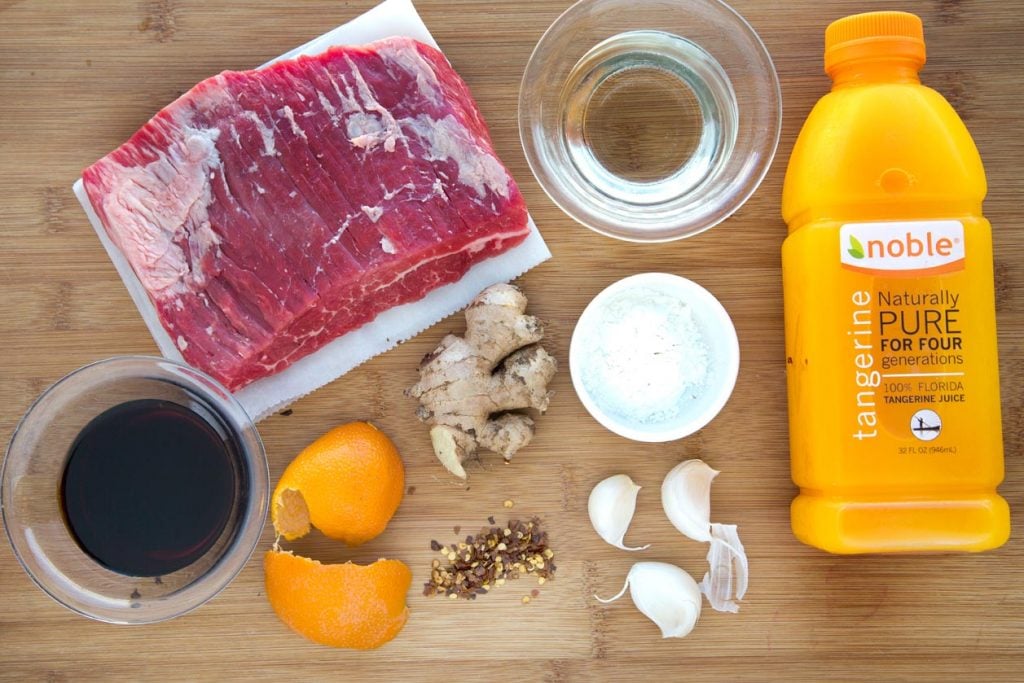 Let's start by gathering the ingredients we need to make Tangerine Beef In Chef Speak this is called the Mise en Place which translates into Everything in its Place.
Not only does setting your ingredients up ahead of time speed the cooking process, but it also helps ensure you have everything you need to make the dish.
If you can't find tangerine juice, orange juice is a good substitute.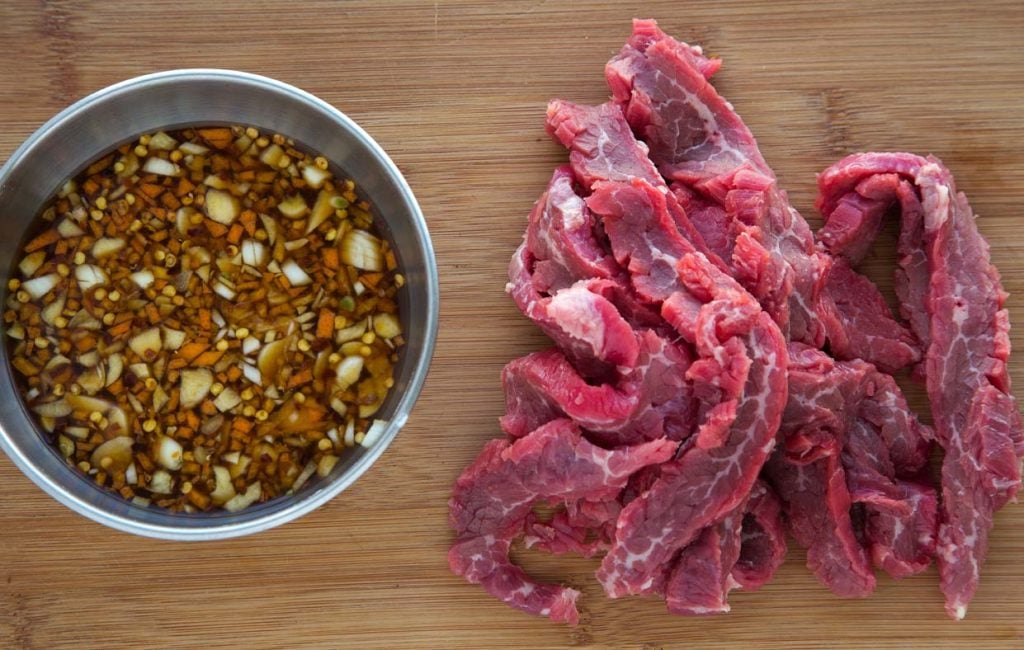 The marinade is really easy to make and the only thing you need to remember about cutting the flank steak (as with any beef) is to go against the grain.
Once the marinade is ready and the beef sliced, place it into a zip-lock bag. Mix it thoroughly in the bag, then remove the air, seal the bag and place it in the refrigerator for at least 2 hours up to 6 hours.
Chef Dennis Tip:
*Remember to place the bag zipper up and on a plate in case it leaks.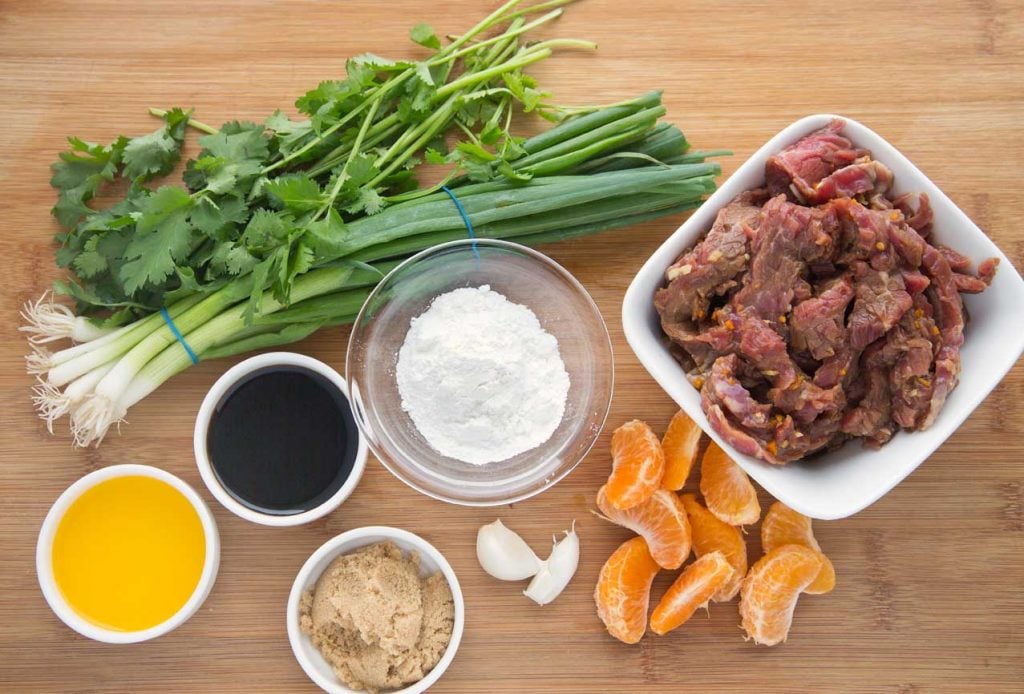 After the beef has marinated we can gather the rest of our ingredients for this delicious dish!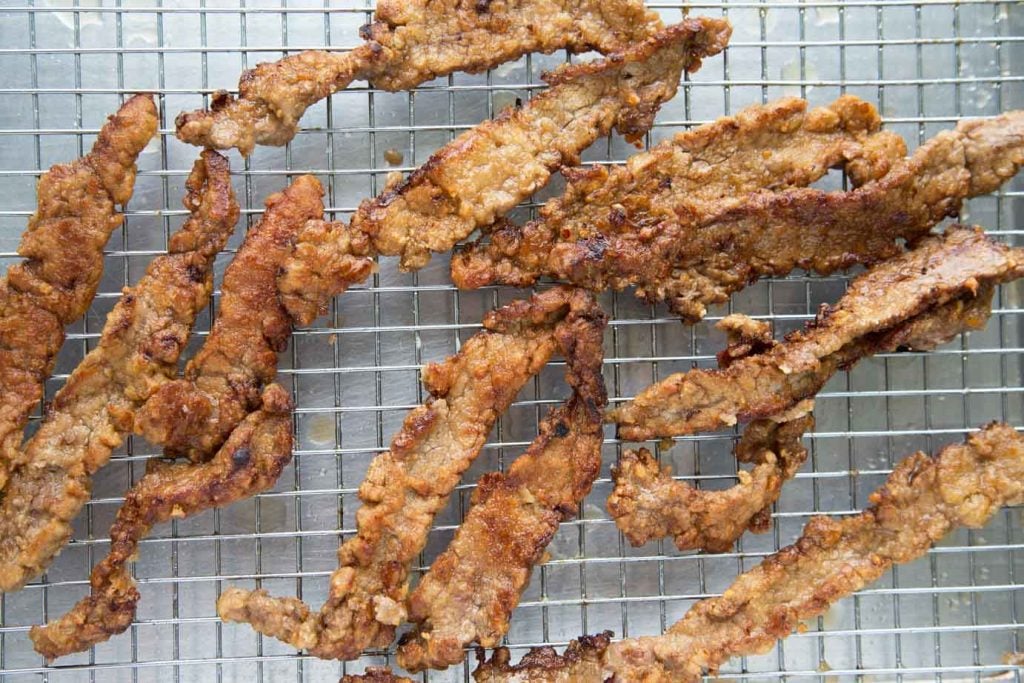 Dredging the beef in corn starch gives it a crunch appearance. While the beef is draining, start your sauce.
Living in the Orlando area I could go out to eat every day of my life and never try all of the restaurants in the area. And while that might fun to do, it can also be very expensive. The other problem with eating out is losing control over ingredients that are used in your meal. Cooking at home can be fun, save you money and gives you control over the ingredients you use.
My Tangerine Beef was a great way to incorporate the taste of Florida into the Asian Style dish. Of course, if your grocery store doesn't carry Tangerine Juice, you can substitute orange juice.
Serve this delicious beef with jasmine rice or your favorite Asian Noodle and be prepared for rave reviews!
If you enjoyed this post you may also like these recipes: