One of my favorite southern dishes is buttermilk fried chicken. So I decided to kick it up a notch with my Buttermilk Fried Chicken and Sweet Potato Waffles.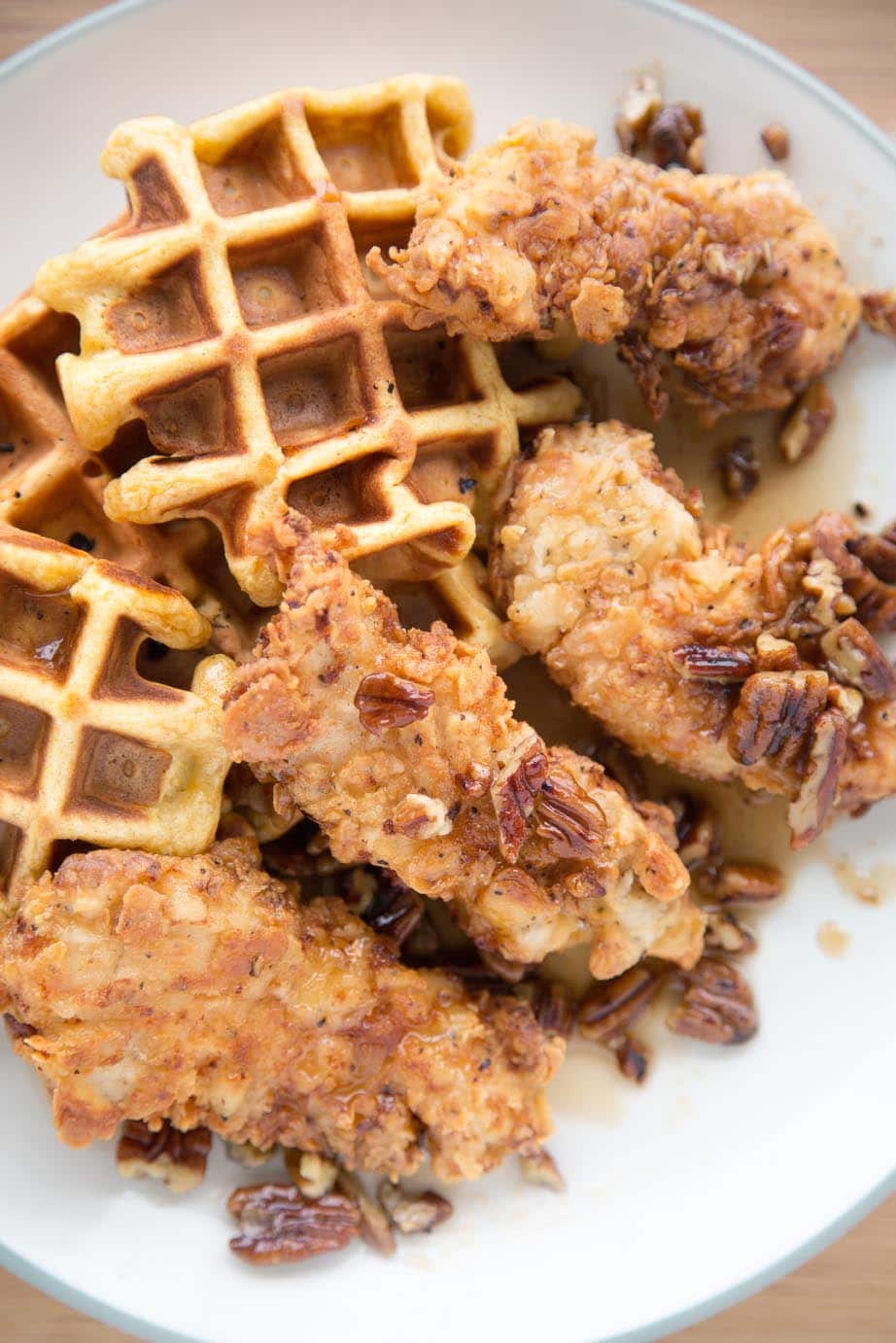 What ingredients do you need to make chicken and waffles?
Let's start by gathering our ingredients. aka mise en place.
Let's start by gathering our ingredients. In chef speak, we call that the mise en place. It's also a great idea to get your ingredients together to see if you're missing anything. It also makes the cooking process easier and faster.
What Kind of Sweet Potatoes Should You Use?
You can use leftover sweet potatoes, bake them, steam them or microwave them. Any way you cook up your sweet potatoes just make sure they're soft enough to mash-up for the waffle batter.
*Soaking the chicken tenders in buttermilk makes the fried chicken even better, but it's not a deal-breaker.
I was actually quite surprised how much the sweet potatoes helped the waffles. They were moist and flavorful without any hint that there might be sweet potatoes in them.
I cooked up all the batter and froze the extra cooked waffles for another day of deliciousness! The chicken was crisp and moist the perfect combination and the butter pecan syrup added another layer of flavor to the dish.
If you enjoyed this recipe you may also like these: