What's not to love about Crispy Fried Chicken Tenders? Marinated in buttermilk and fried until golden brown, crunchy, crispy, and oh so delicious.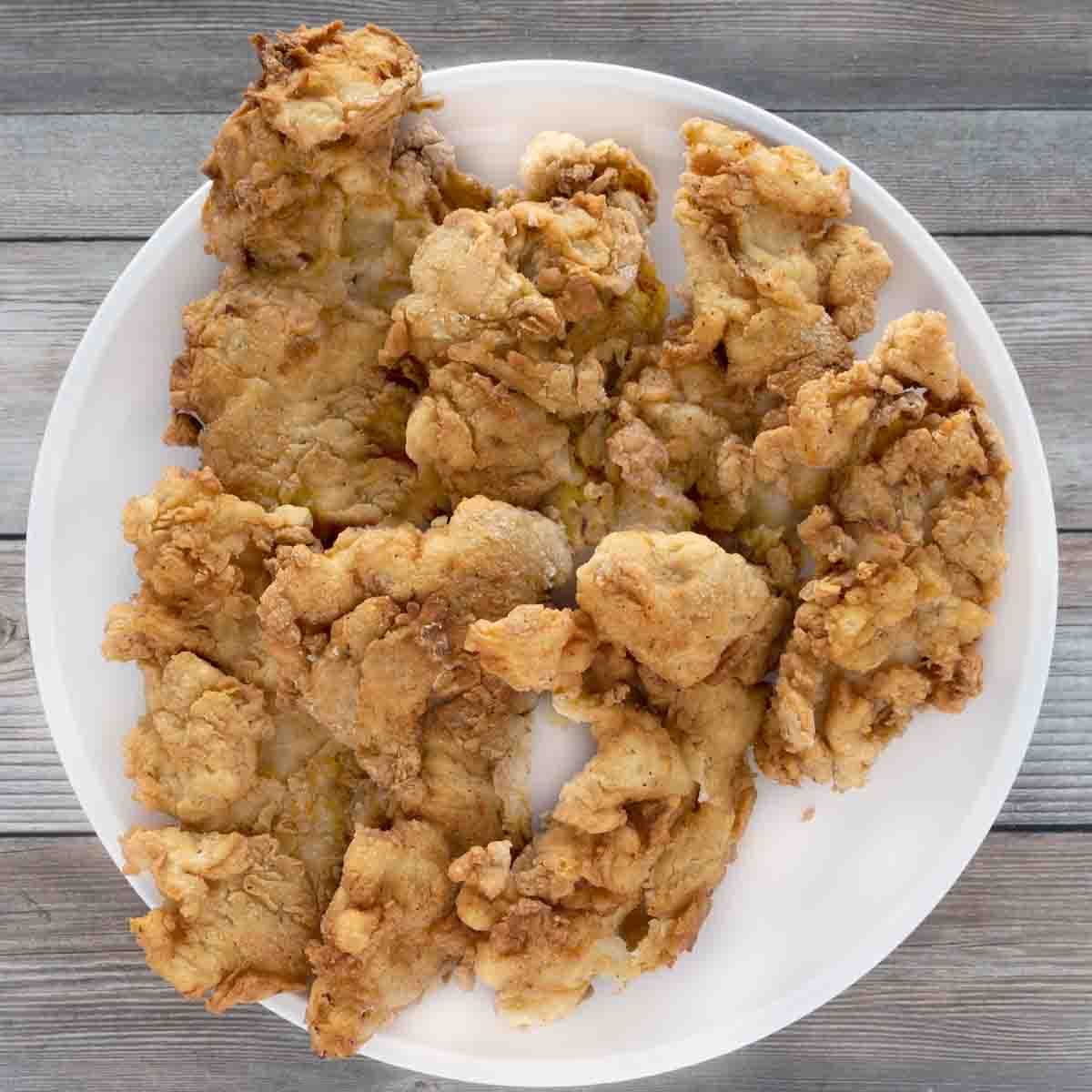 If you're not familiar with using buttermilk to marinate chicken tenderloins, let me tell you why you should do this. Soaking chicken (tenderloins or whole pieces) in buttermilk helps keep the chicken juicy while tenderizing the meat, resulting in tender moist, flavorful fried chicken.
If you like fried chicken tenders, check out my Chicken and Waffles recipe.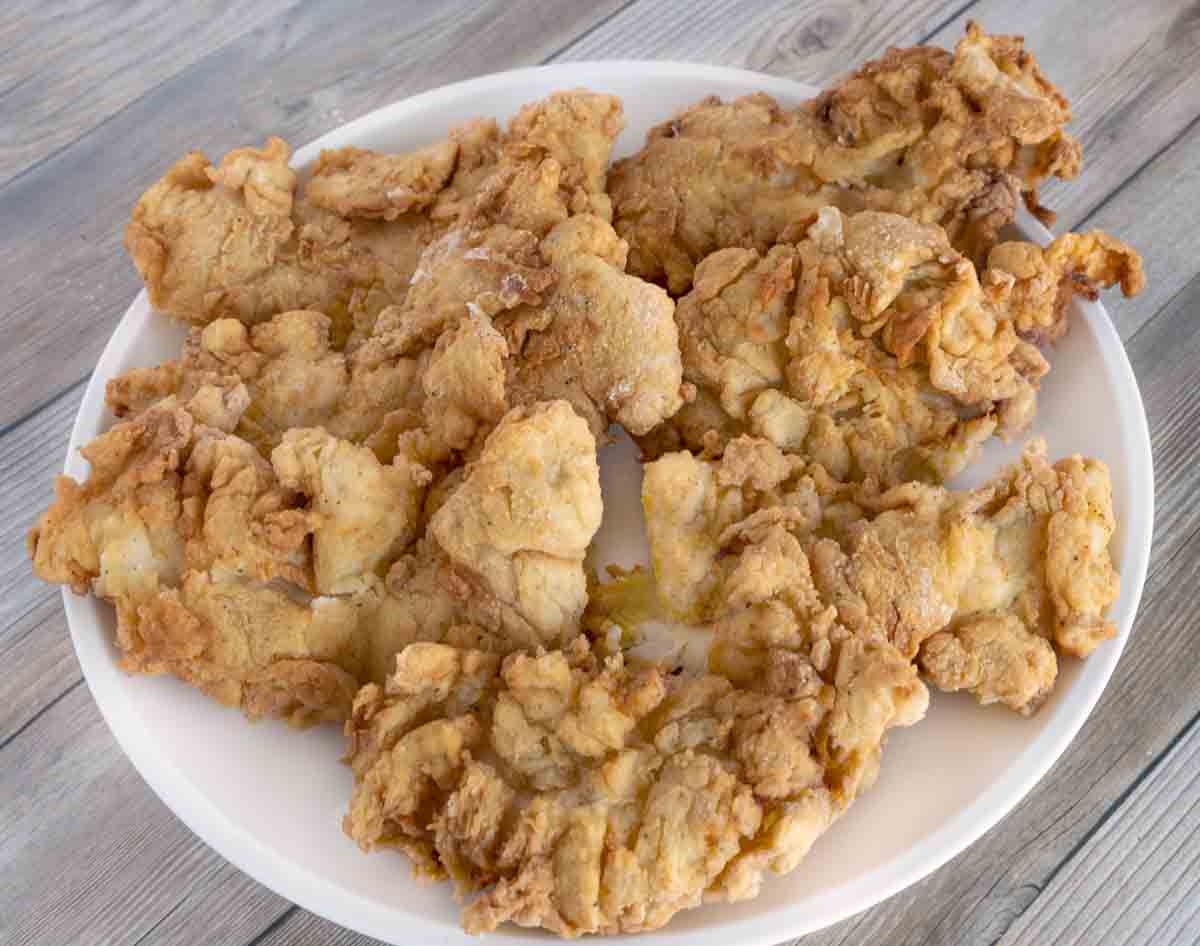 Frying perfect golden brown chicken tenders isn't difficult, and you don't need a cast iron pan to do it. You can use a deep skillet or a Dutch oven to fry chicken. And if I'm cooking up a large batch of chicken or seafood, I get out my deep fryer, which makes the process so much easier
Chef's Choice
Chef's Choice
Chef's Choice
This post includes affiliate links. As an Amazon Associate, I earn from qualifying purchases.
What ingredients do I need to make fried chicken tenders?
buttermilk
chicken tenderloins
eggs
milk or water
all-purpose
sea salt
black pepper
paprika (optional)
vegetable oil for frying chicken (or your choice of canola oil or peanut oil)
*If you like a more seasoned chicken, you can add garlic powder, onion powder, or chili powder to the flour.
How do I make Buttermilk Fried Chicken Tenders?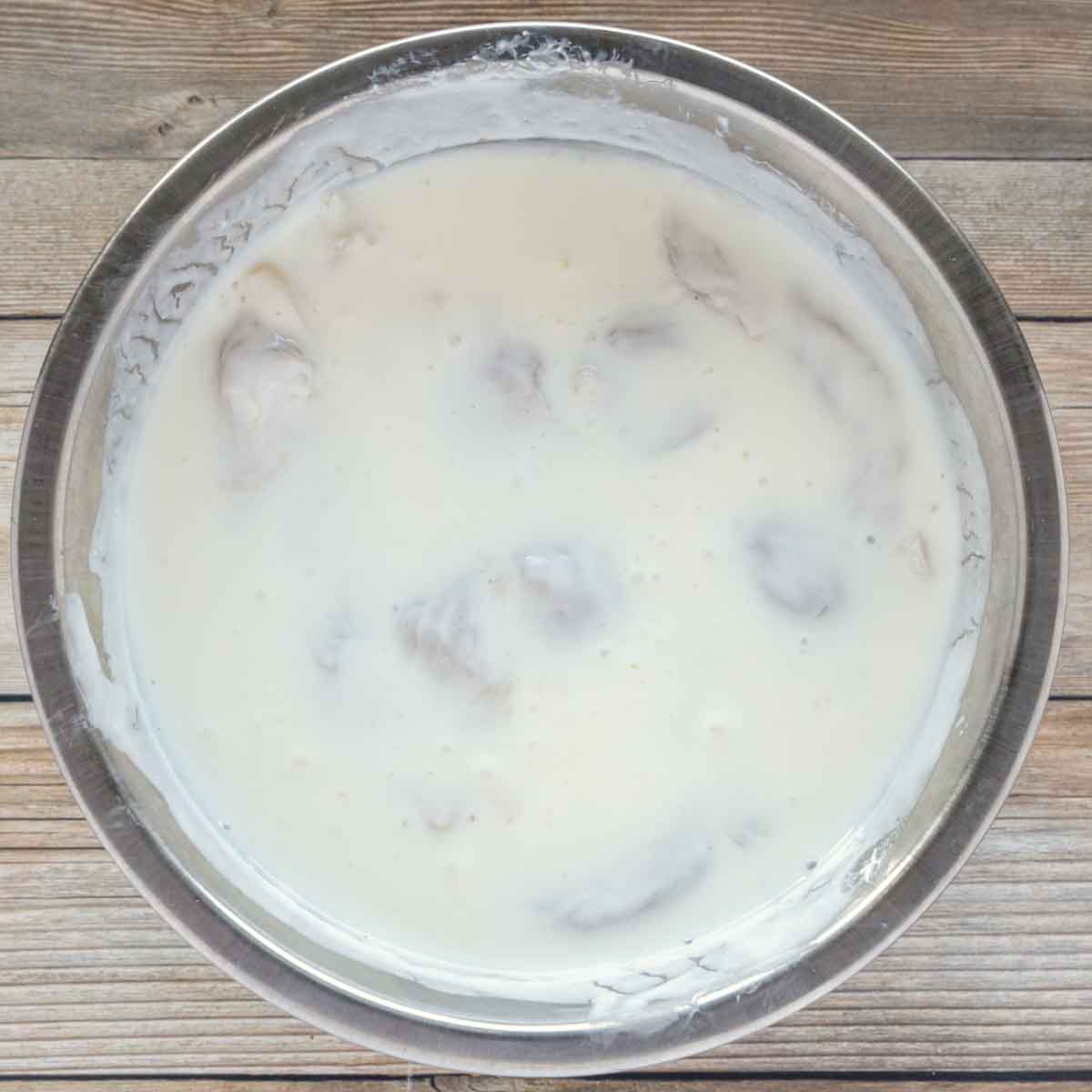 Place the chicken tenderloins in a bowl and cover them with buttermilk. Turn to coat each piece and let them sit in the buttermilk (refrigerated and covered) for at least 8 hours up to 24 hours.
Make up the flour and eggwash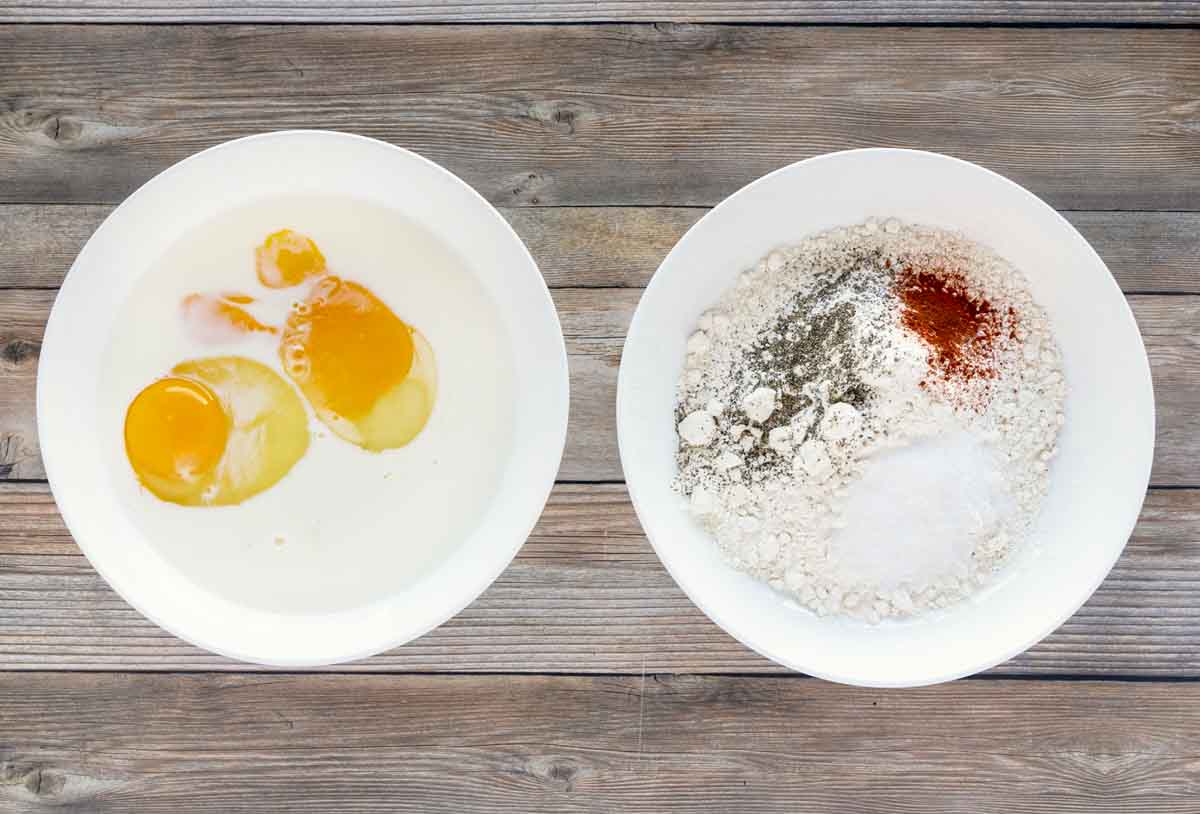 Put the flour in a medium bowl. Add the sea salt, black pepper and paprika. Mix well.
In another bowl add the eggs, milk (or water), and whisk until blended. This is the egg wash (egg mixture).
Lift the chicken tenders out of the bowl and allow the excess buttermilk to drain off. Pat them dry with paper towels and then place them into the seasoned flour. Make sure to coat the chicken with flour completely.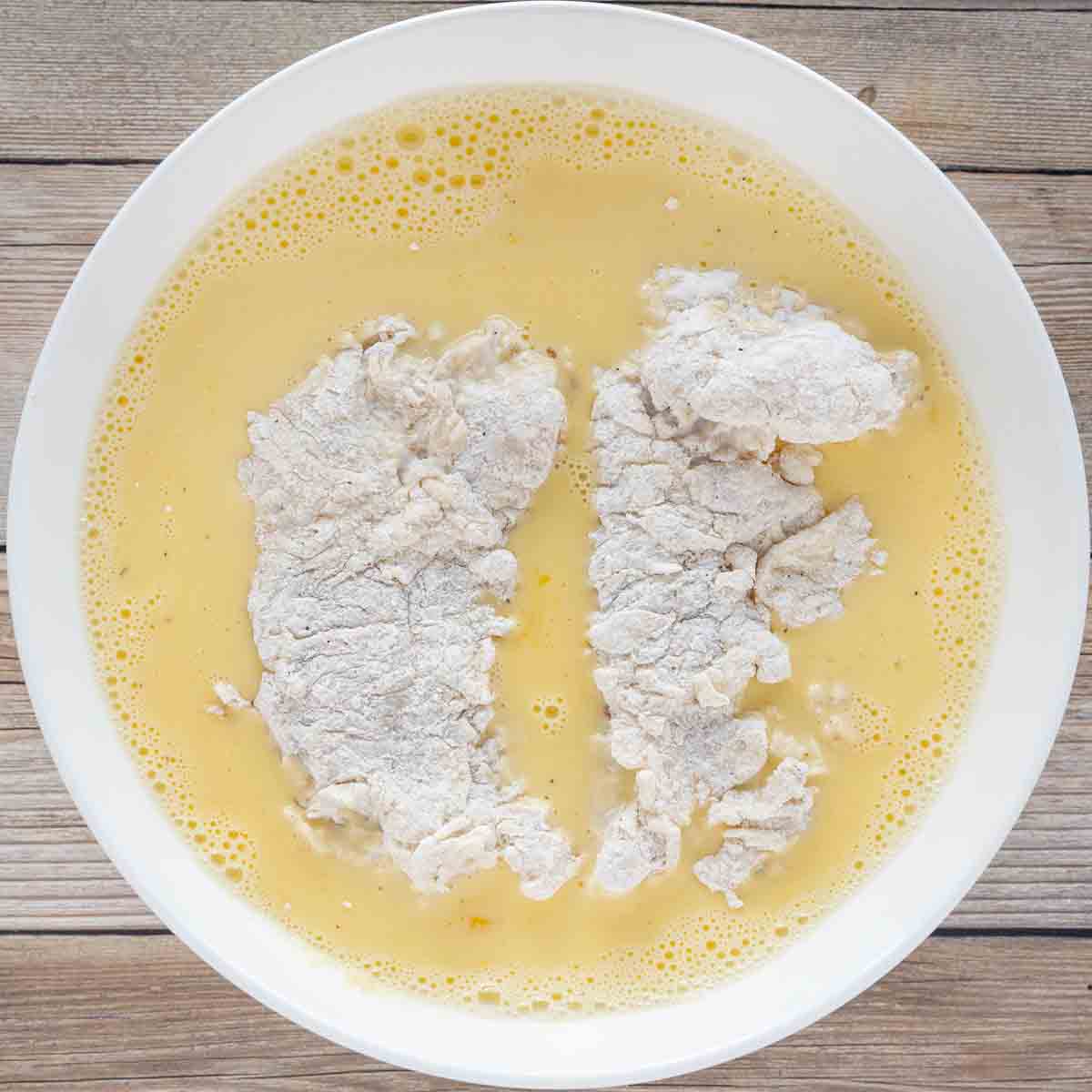 Put the floured tenders into the egg wash and coat completely with egg wash.
Add the chicken tenders back into the seasoned flour for another coat of flour. Make sure to coat all of the chicken tenderloins in the seasoned flour. This is what gives the chicken that extra crispy, crunchy coating.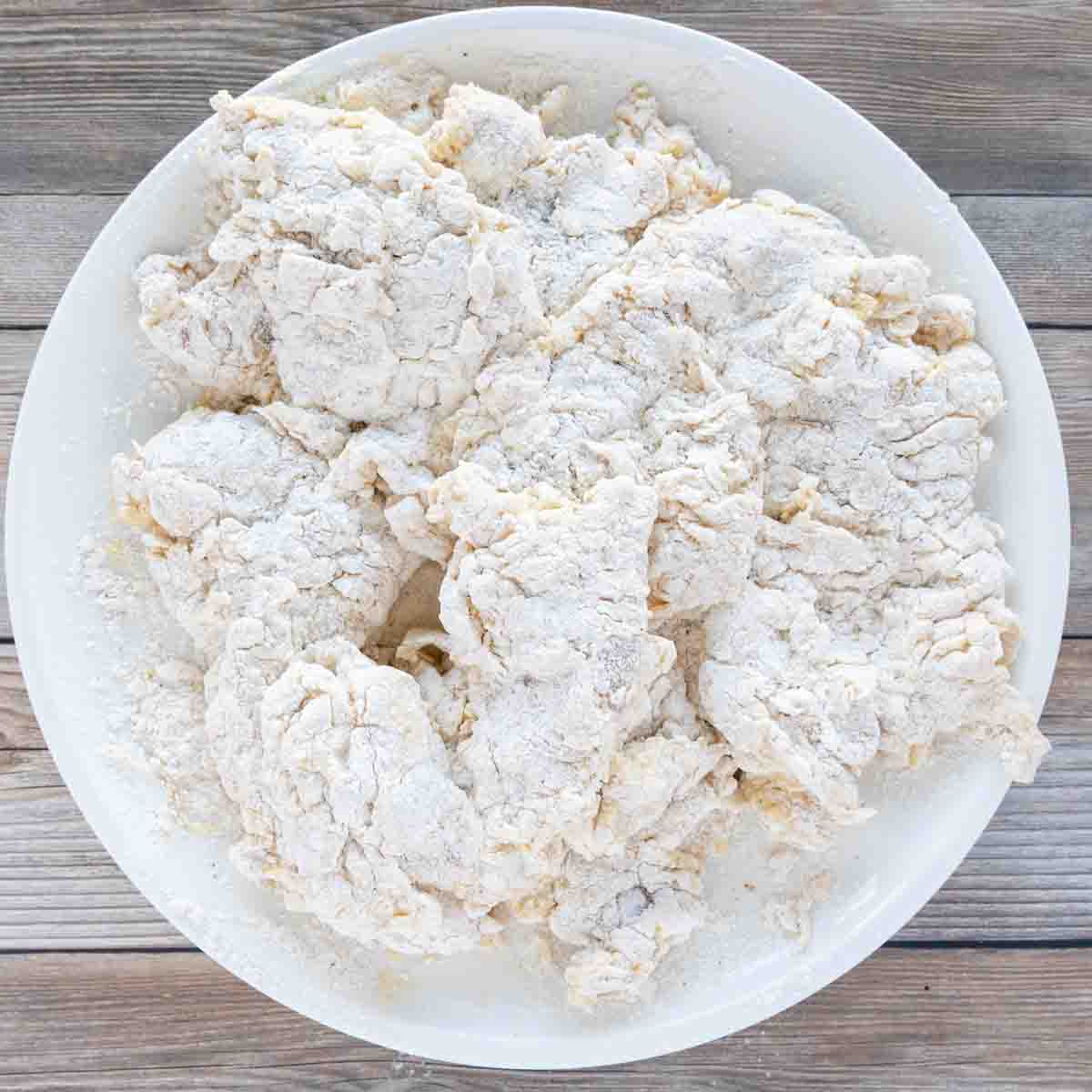 Place the floured chicken on a dish until ready to fry.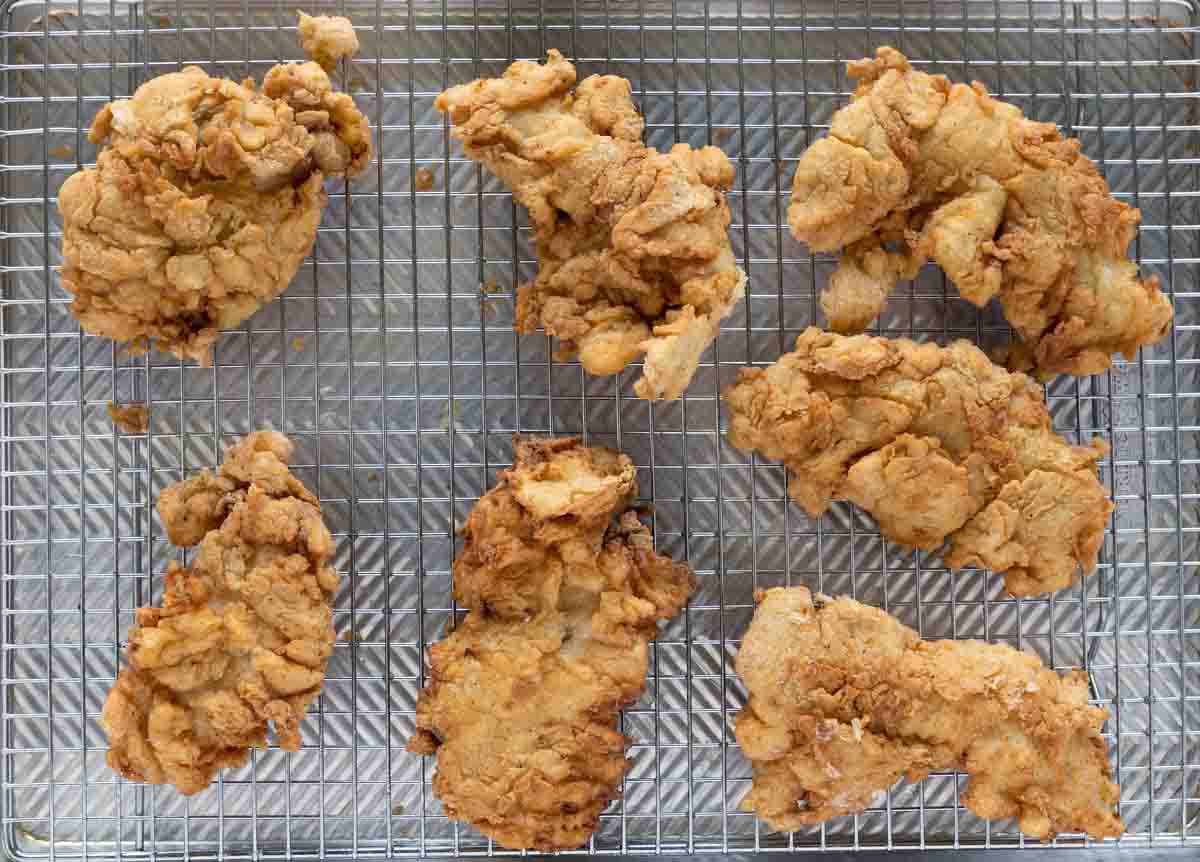 Heat the oil in a large skillet over medium-high heat and place half the breaded chicken tenders into the hot oil (or as many that will fit, but don't overcrowd the pan). Use an instant-read thermometer to check the temperature of the oil, It should be 350 degrees F. before adding the chicken to the hot oil.
Fry the tenderloins on each side for 3-4 minutes until they are golden brown. Check them with an instant-read thermometer to make sure they are fully cooked (internal temperature of at least 165 degrees F)
Allow the chicken to drain on a baking sheet with a wire rack or on paper towels.
Cooking tip:
Turn the chicken over after about 1 minute, to begin frying the other side. If you leave it in one spot initially it could burn. Then continue to cook both sides until fully cooked.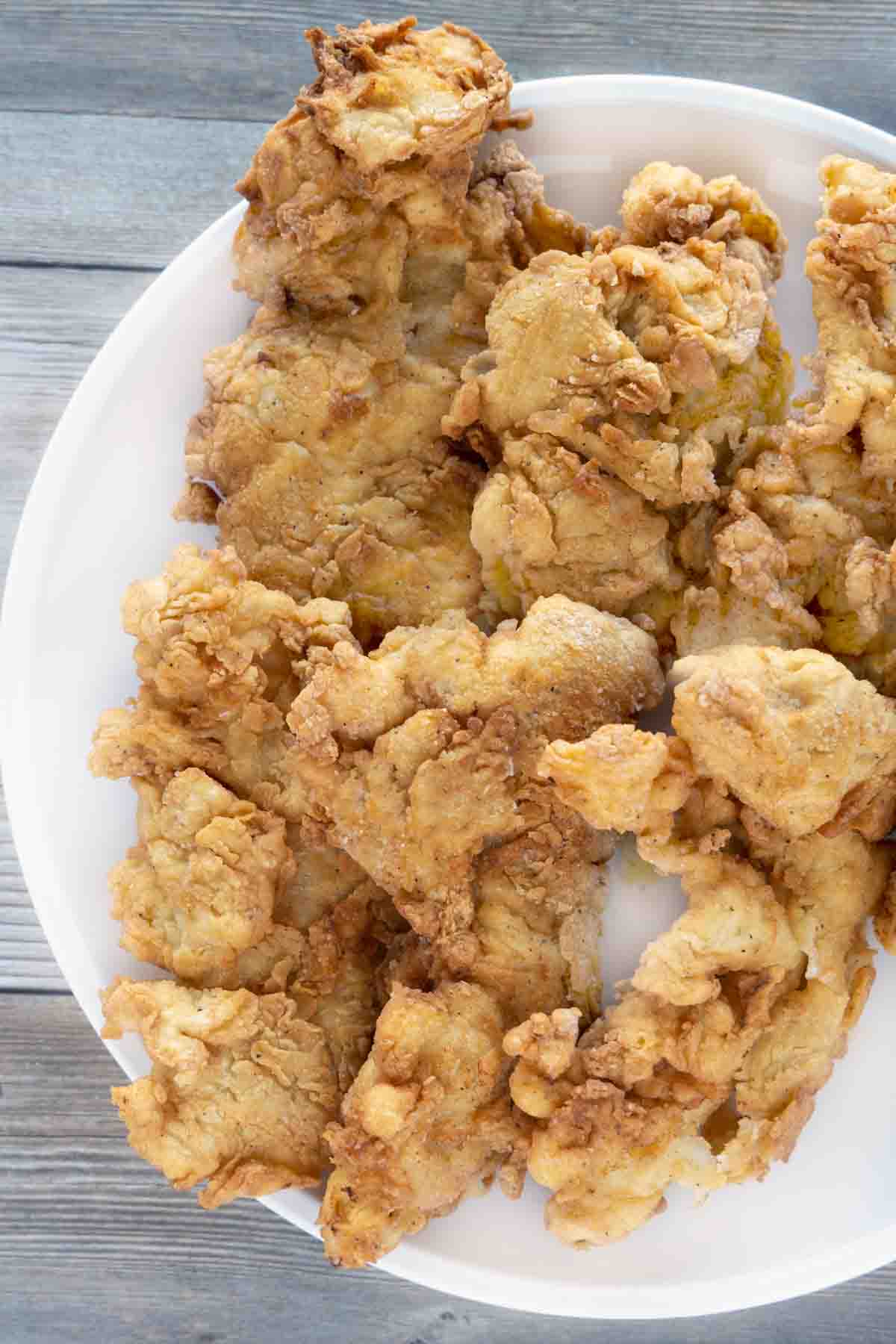 Serve the fried chicken tenderloins with your favorite dipping sauce. My favorites are barbecue sauce and honey mustard sauce. You can also serve them with your favorite hot sauce.
I love this easy recipe; it makes delicious fried chicken tenders. You can also use the same recipe to make chicken nuggets or boneless chicken breasts.
Does buttermilk make a difference in fried chicken?
Yes, it does. Because buttermilk is only slightly acidic, it tenderizes the chicken without making it tough, like stronger marinating acids (such as lemon and vinegar) would. The enzymes present in buttermilk help break down protein in the chicken, resulting in tender, moist, flavorful fried chicken.
How long can chicken soak in buttermilk?
Chicken should soak in buttermilk for a minimum of 8 hours and for as long as 24 hours. As with most, after 24 hours, the acidity starts to break down the protein, so longer than 24 hours is not a good idea. Keep the chicken refrigerated while marinating.
Do I have to soak the chicken tenders in buttermilk?
The short is, no, you don't. While buttermilk soaks will make fried chicken moist and juicy, leaving out that step is not a deal breaker. The fried chicken tenders will still be delicious!
More Recipes You'll Love!