Have you ever made something that was so delicious you even surprised yourself? Well, that was the case with my Thai Inspired Chicken Tenders and that oh so tasty Pineapple-Mango Chili Sauce!
The crunchy unique flavor of the breading accompanied by the spicy sweet chili sauce was over the top delicious and definitely something I will be making again and again.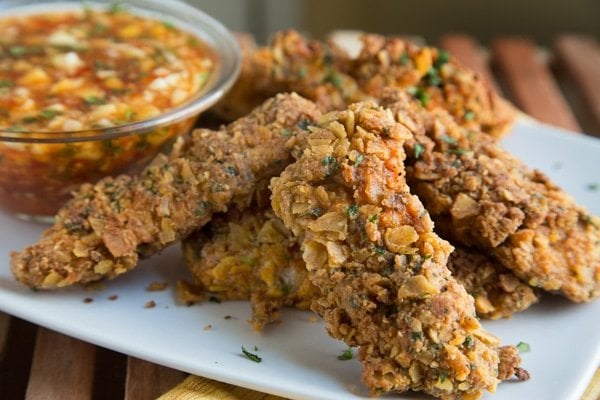 I was recently asked by the J.M. Smucker Company for a chef's perspective on their new product Jif Peanut Powder. I immediately started thinking how I could integrate this product into my cooking and what kind of deliciousness I could create!
Of course, baking was a no brainer and I even thought about making gelato using the Peanut Powder. But then it came to me, a Thai-inspired dish replacing regular peanut butter with the Jif Peanut Powder!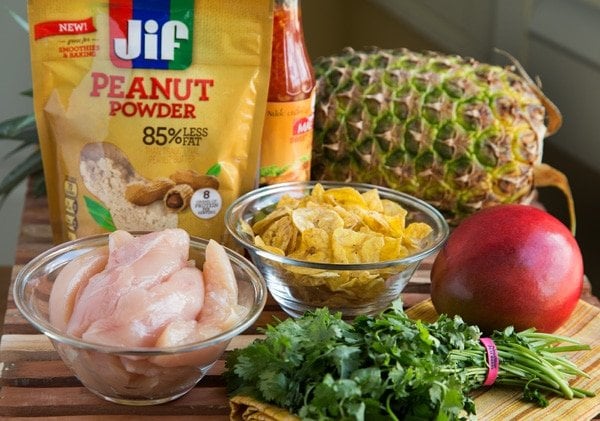 One of my great joys in life is browsing the aisles of a supermarket. I love looking for new items and deals on products, but most of all I get inspiration from all the different ingredients available.
As I was enjoying my time in #Walmart browsing and people watching, the idea for my dish came together. I picked up the additional items I needed to make my Thai Inspired Chicken Tenders. Plantain chips, Pineapple, Mango, Cilantro, Sweet Chili Sauce, Chicken Tenders and the Peanut Powder.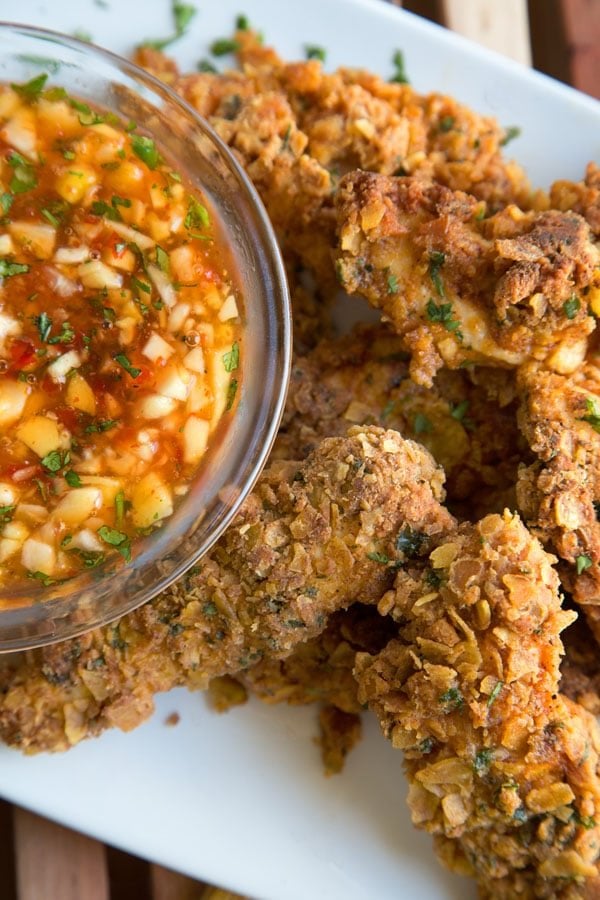 When I got back home the fun began. I love creating deliciousness in my kitchen and this inspiration actually inspired a little singing and dancing on my part. I got all my ingredients together and began the process of refining the seasonings in the recipe to see what would provide the best flavors. It only took a few tries to get the seasonings right, and the results were ahhhh-mazing!
But like I always tell you, recipes are just a guideline, you can add or detract flavors to make your very own version of my delicious creation.
If you've tried my Thai Inspired Chicken Tenders with a Pineapple-Mango Chili Saucerecipe or any other recipe on askchefdennis.com please don't forget to rate the recipe and let me know where you found it in the comments below, I love hearing from you! You can also FOLLOW ME on Instagram @chefdenniseats and @chefdennistravels, Twitter and Facebook