This post includes affiliate links. As an Amazon Associate I earn from qualifying purchases.
Years ago on my first trip to Europe, I discovered the joy of Nutella® hazelnut spread and my life has never been the same.
This is a sponsored post on behalf of Nutella®. All opinions and images are 100% my own.
Traveling to France had always been at the top of my bucket list and being able to see it for the first time with the woman who would later become my wife made the journey even more magical.
We brought a suitcase full of products back with us to our home in the states a few jars of Nutella were among those items. We later found out we could buy Nutella locally and I have been creating deliciousness with it for breakfast ever since.
I love to travel and one of the best things about traveling is getting to experience different cultures and different foods. I'm not sure why I'd never heard of Nutella before visiting Paris, but I was very happy to be introduced to that velvety delicious hazelnut spread….. sigh
Over the years I've used Nutella in many of my recipes and as an addition to many of my breakfast treats.
So when I was asked by Nutella® to share one of my favorite recipes I decided to come up with something new and use my waffle iron in the process. I'm not sure if you've seen the pictures on Instagram or Pinterest but bloggers are using a waffle iron for sandwiches and breakfast items. And making your time in the kitchen fun will result in you spending more time in the kitchen!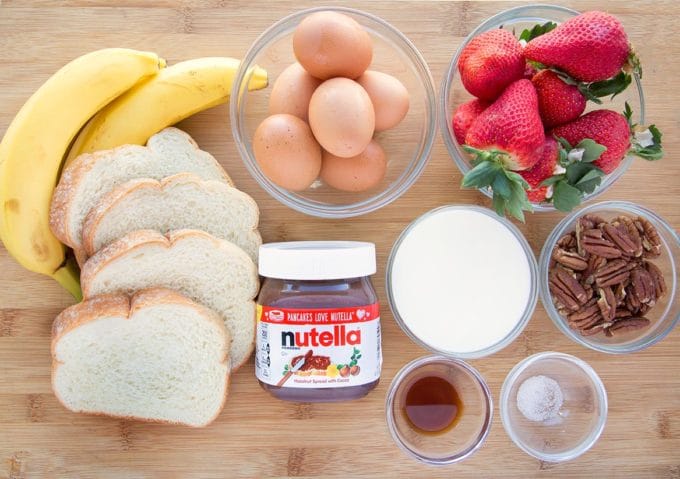 So let's begin with our Waffle Iron Stuffed French Toast by gathering the ingredients we need (also known as the mise en place)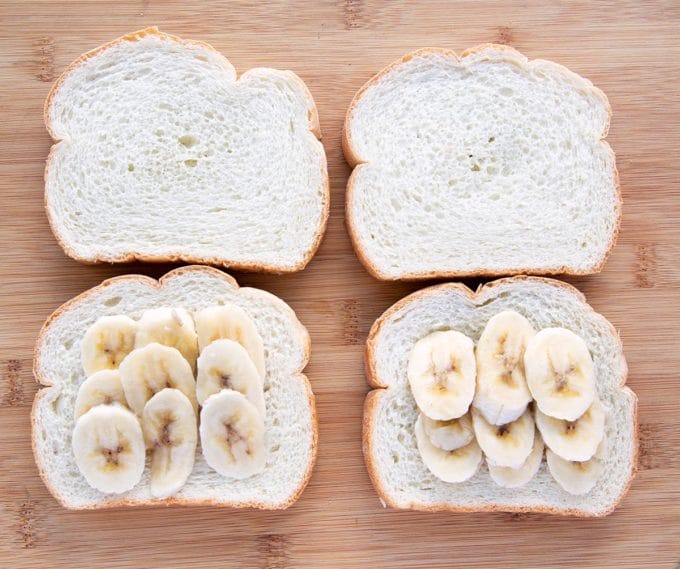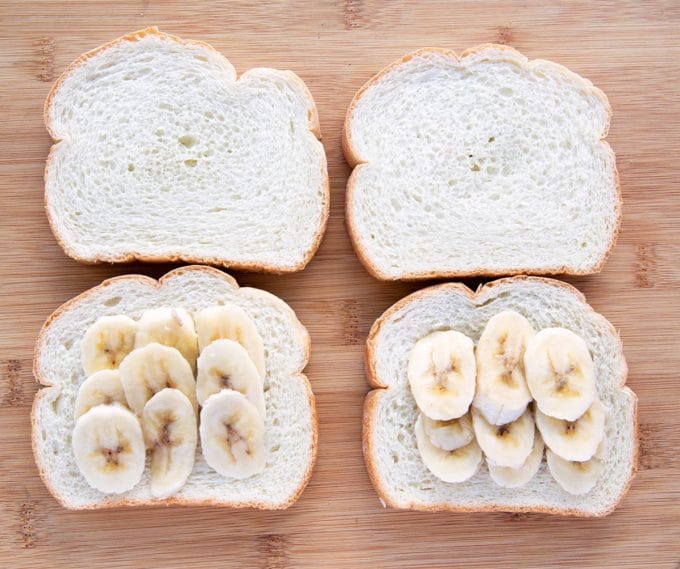 If there is a tricky part to this recipe, you might consider it this step. But it's really pretty simple if you just take your time. Place the other piece of bread on top of the banana topped slice to complete each portion.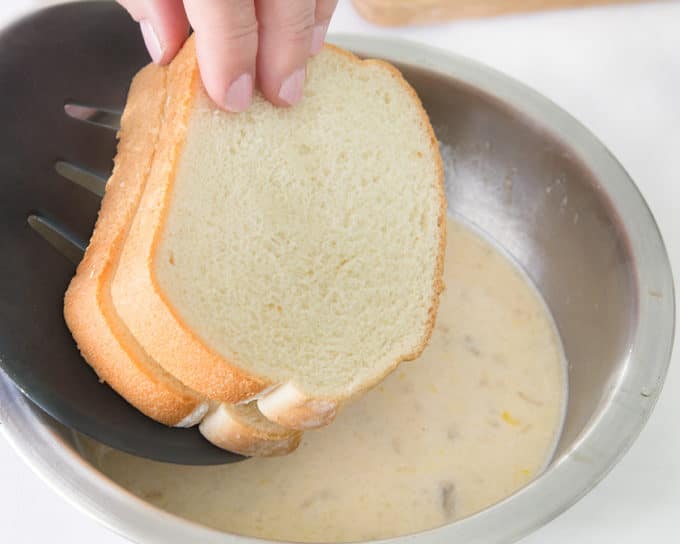 Gently dip the sandwich into the French toast batter, completely covering the entire sandwich.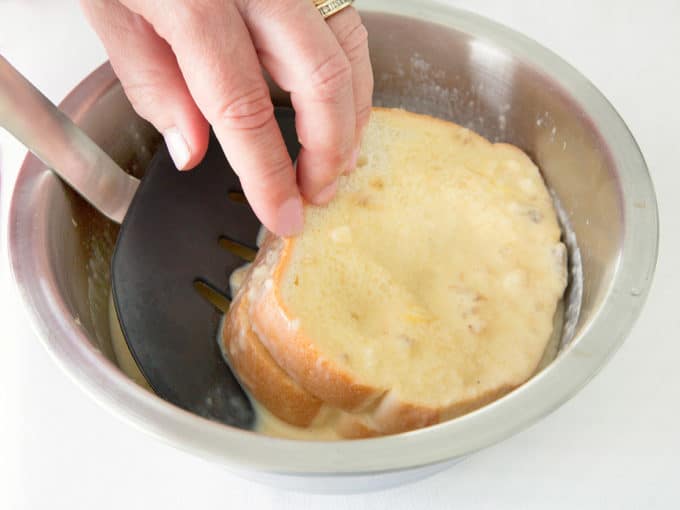 Gently remove the dipped French toast out of the batter using a spatula. Allow to drain for a few seconds before placing it on the waffle iron.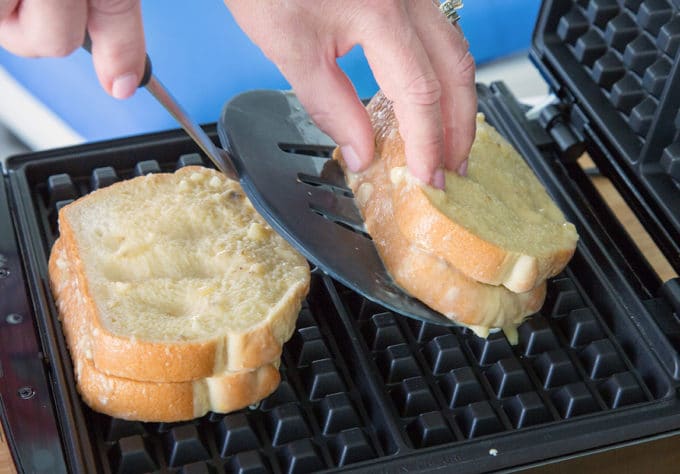 Place the egg-dipped sandwiches on the waffle iron and close the iron gently. Allow sandwiches to cook on the waffle iron for approximately 4-6 minutes on a high setting or until they become a beautiful golden brown.
With my culinary masterpiece almost complete, all that was left was the spreading of Nutella onto my French Toast.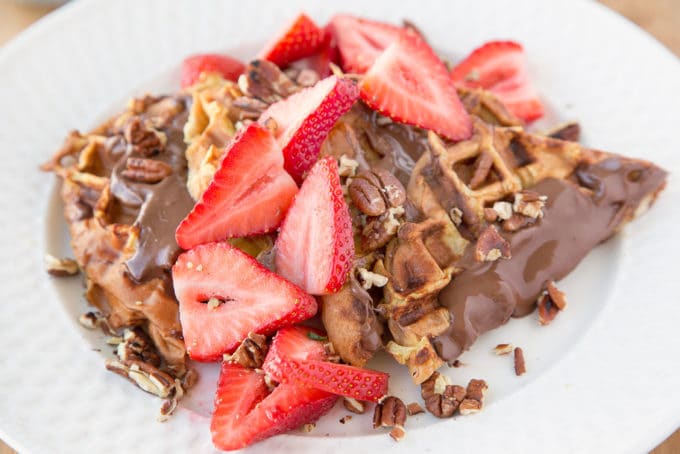 Adding fresh strawberries and pecans are the crowning touch, making this simple breakfast dish, magazine worthy.
Having fun in the kitchen is all about being creative with your favorite ingredients and I certainly had a good time in the kitchen with this dish. Wouldn't your family love to wake up to this dish or breakfast? It would also make a great brunch item for your next get together.
If you enjoyed this recipe you may also like these: