At my house, we absolutely love both fresh fish and creamy dips, so this smoked trout dip recipe is a great way to bring those two together in one dreamy dish. It's a luscious, creamy dip with a smoky flavor that makes for a delicious appetizer, but you can also use it as a spread on wraps, sandwiches, or even your morning toasted bagel.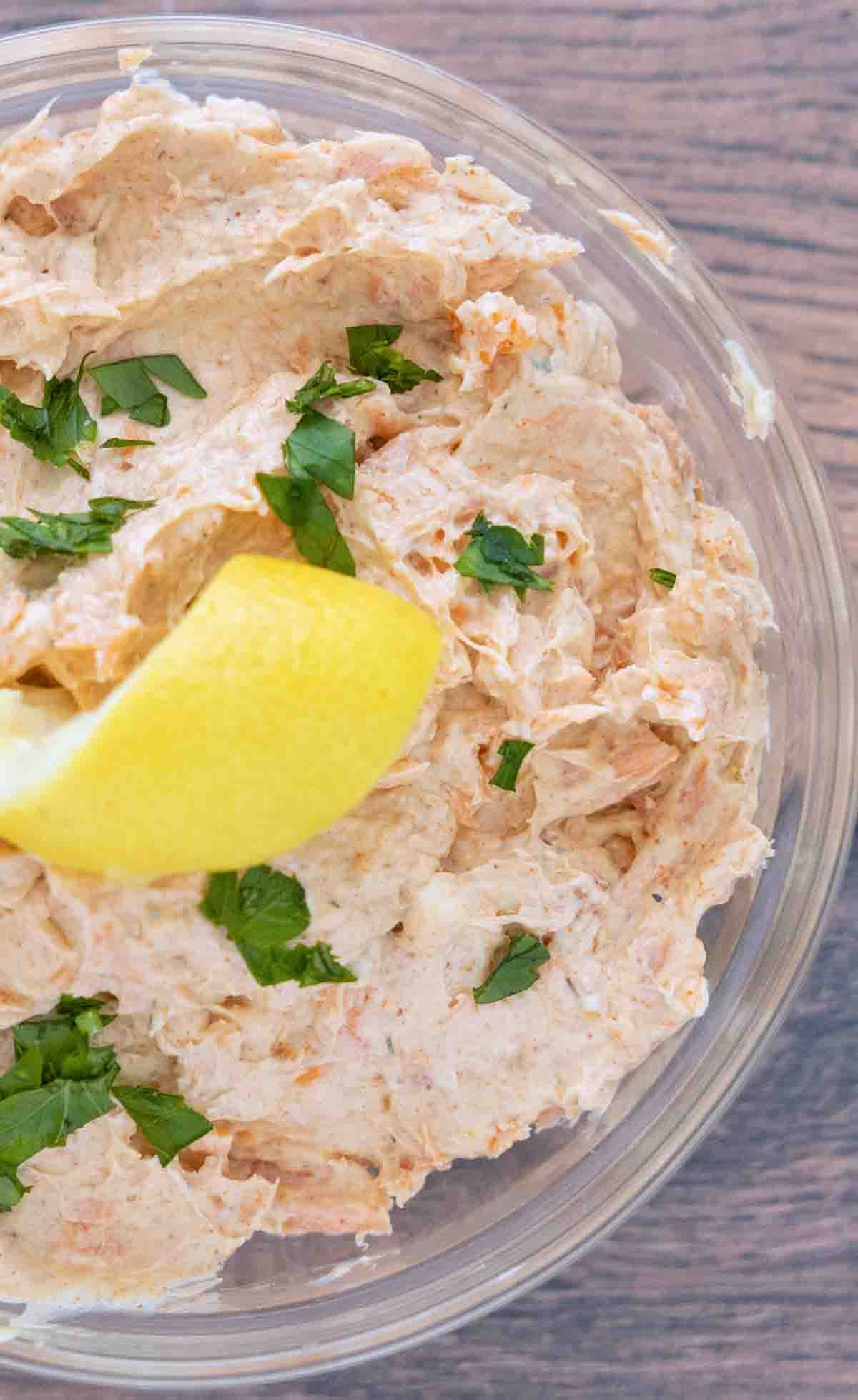 The dip itself takes only a couple of minutes to make — just let the ingredients come to room temperature so it's easy to mix together. Then, you can serve it with whatever you like, from crostini or your favorite crackers to fresh veggies like cucumber slices, bell peppers, carrots, or celery sticks.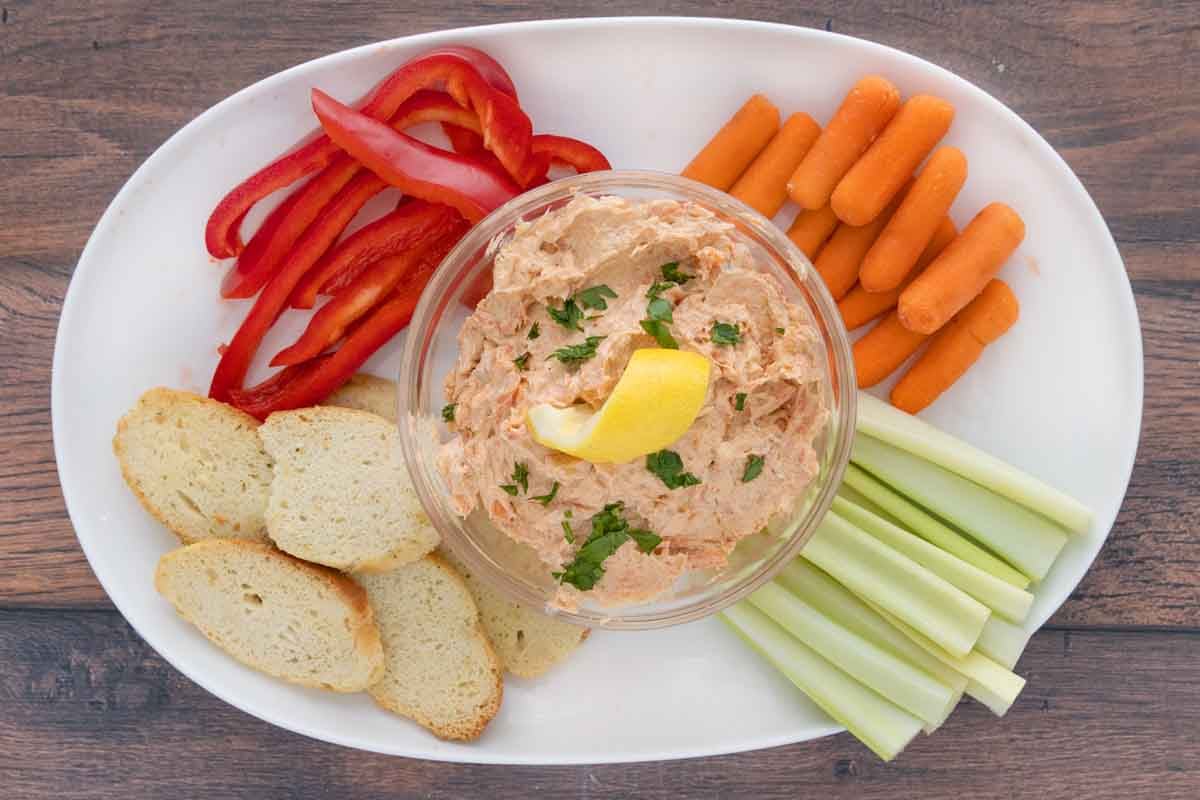 ​I loved the flavor and creamy texture of this delicious smoked trout dip. It's perfect for entertaining friends at a fancy dinner party or as a game day snack.
If you are a fan of dips like we are, check out a similar style recipe that I have: smoked salmon dip. Or, for a veggie-based recipe, try my roasted eggplant dip.
Ingredients to Make Smoked Trout Dip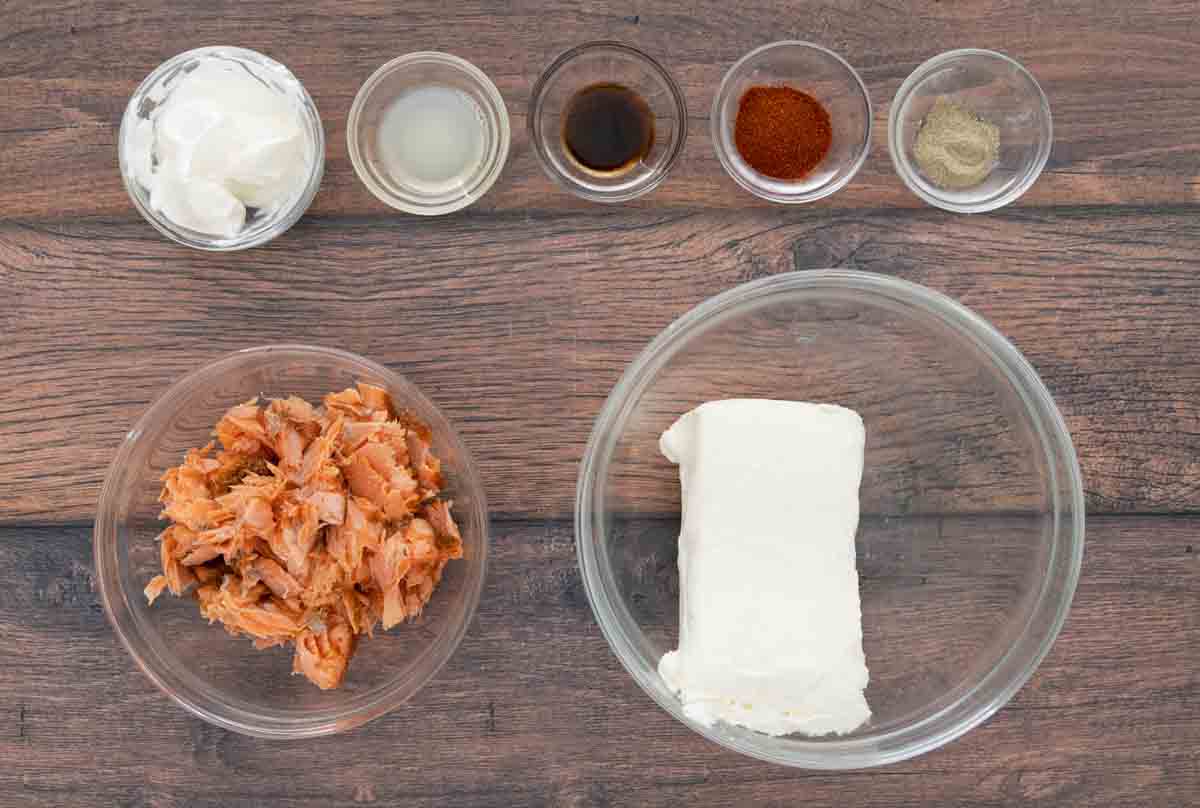 Let's start by gathering the ingredients we need to make smoked trout dip. In chef speak, this is called the "mise en place," which translates to "Everything in its Place."
Not only does setting up your ingredients ahead of time speed up the cooking process, it also helps ensure you have everything you need to make the dish.
Simple Ingredients
Cream cheese
Sour cream or Greek yogurt
Worcestershire sauce
Lemon juice
Sweet paprika or smoked paprika
White pepper or black pepper
If you love lots of smoky flavor, you can use the smoked paprika. For a more delicate flavor in your smoked trout dip, stick with the sweet variety.
The same goes for the pepper — white pepper has a bit of a floral note to it, while black pepper will impart its typical gentle heat.
Want more heat? Toss in a few dashes of your favorite hot sauce.
How to Make Smoked Trout Dip
Place all of the ingredients except for the trout in a large bowl of a stand mixer or a medium mixing bowl and beat until completely combined. The mixture should be silky smooth. *You can also use a food processor if you prefer.
Using your fingers, tear off pieces of the smoked trout fillets, creating similar-sized pieces.
Place the pieces of trout in the bowl with the cream cheese mixture and use a rubber spatula to gently fold the trout into the dip.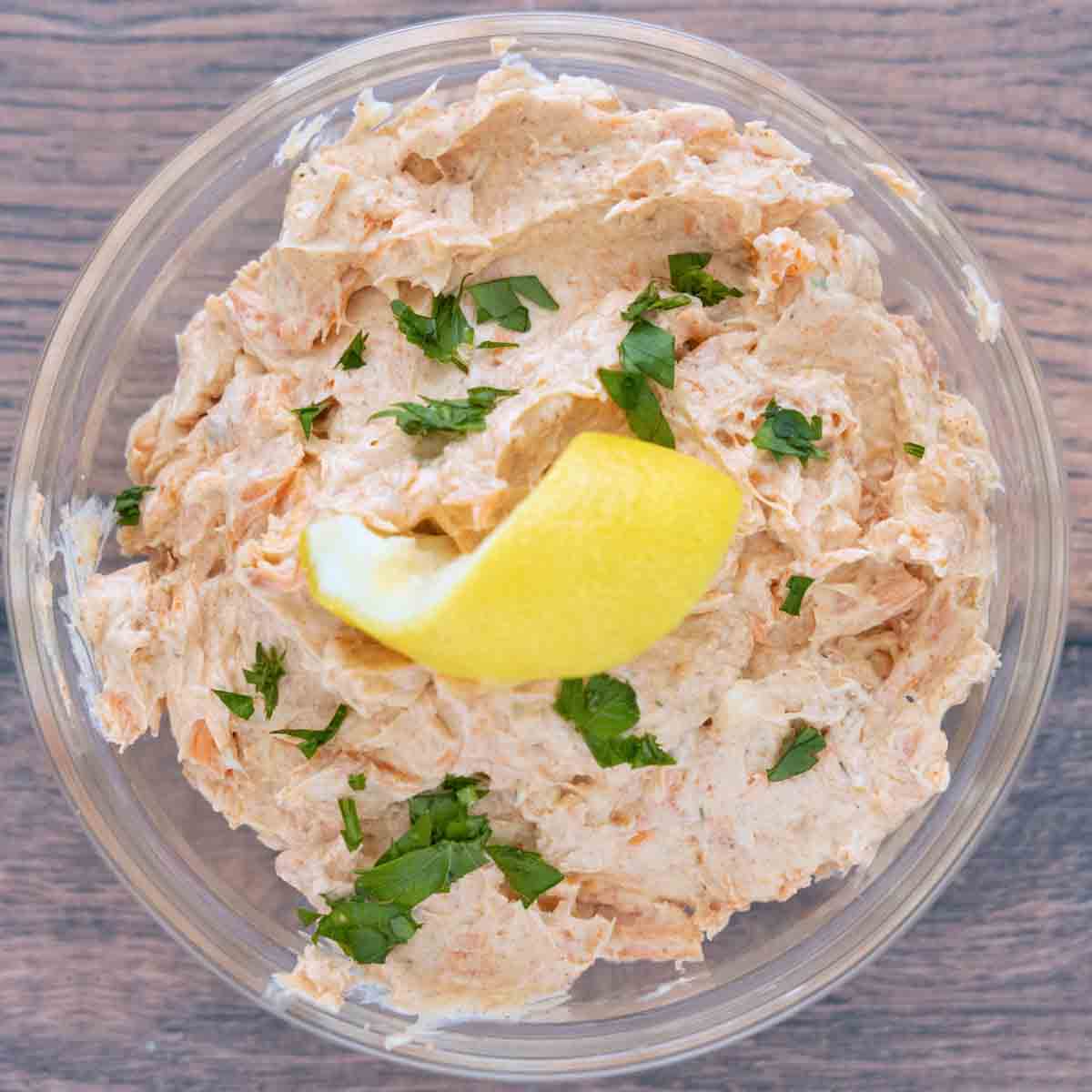 Cover the bowl with plastic wrap or aluminum foil, or transfer it to an airtight container and place it in the refrigerator. Allow it to rest for at least an hour to allow the flavors to come together.
When ready to serve, transfer the smoked trout dip to a serving dish and pair with crunchy vegetables, crackers, crostini, baguette slices, bagel chips, or your favorite dippers. For an even brighter flavor, you can also garnish it with fresh dill or lemon zest.
Recipe FAQ's
Can I eat smoked trout raw? 
Since the trout has been smoked, it is safe to eat cold as long as it has been stored properly.
What is smoked fish dip made of?
While recipes can vary, smoked fish dip is typically a combination of creamy ingredients like cream cheese, mayonnaise or sour cream, seasonings, and smoked fish. Sometimes, it may contain additional ingredients like fresh herbs, green onions, or other vegetables. 
Is smoked fish dip healthy?
Smoked fish itself has lots of healthy nutrients. The creamy base for this smoked trout dip recipe uses Greek yogurt or sour cream instead of mayonnaise, making it a bit healthier for your heart. 
More Recipes You'll Love!