Making your own smoked salmon dip couldn't be easier. Creamy, smoky, rich and delicious is how I would describe this classic dip. You can use store-bought smoked salmon to make this dip, but my home smoked salmon dip elevates the deliciousness to a whole new level!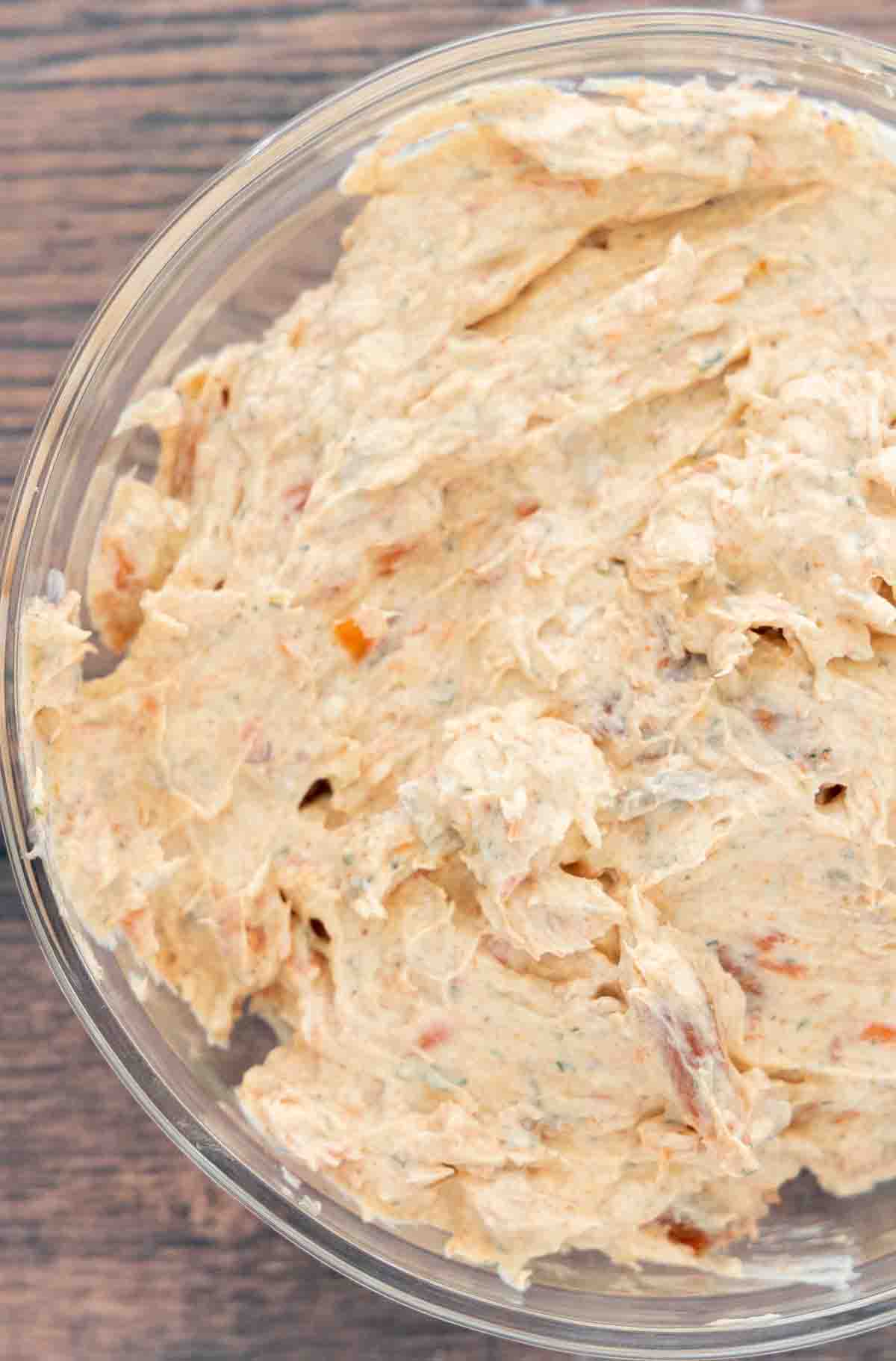 One of the reason I love smoking salmon, is that I get to use the leftover salmon to make this delicious easy appetizers. It's the perfect appetizer for any occasion. From a fancy dinner party to game day, everyone is going to love this smoked salmon spread!
When I first tasted this dreamy dip, the familiar flavors of the smoked salmon were prominent and there was even more flavor when it combined with the creamy textures of the cream cheese and sour cream.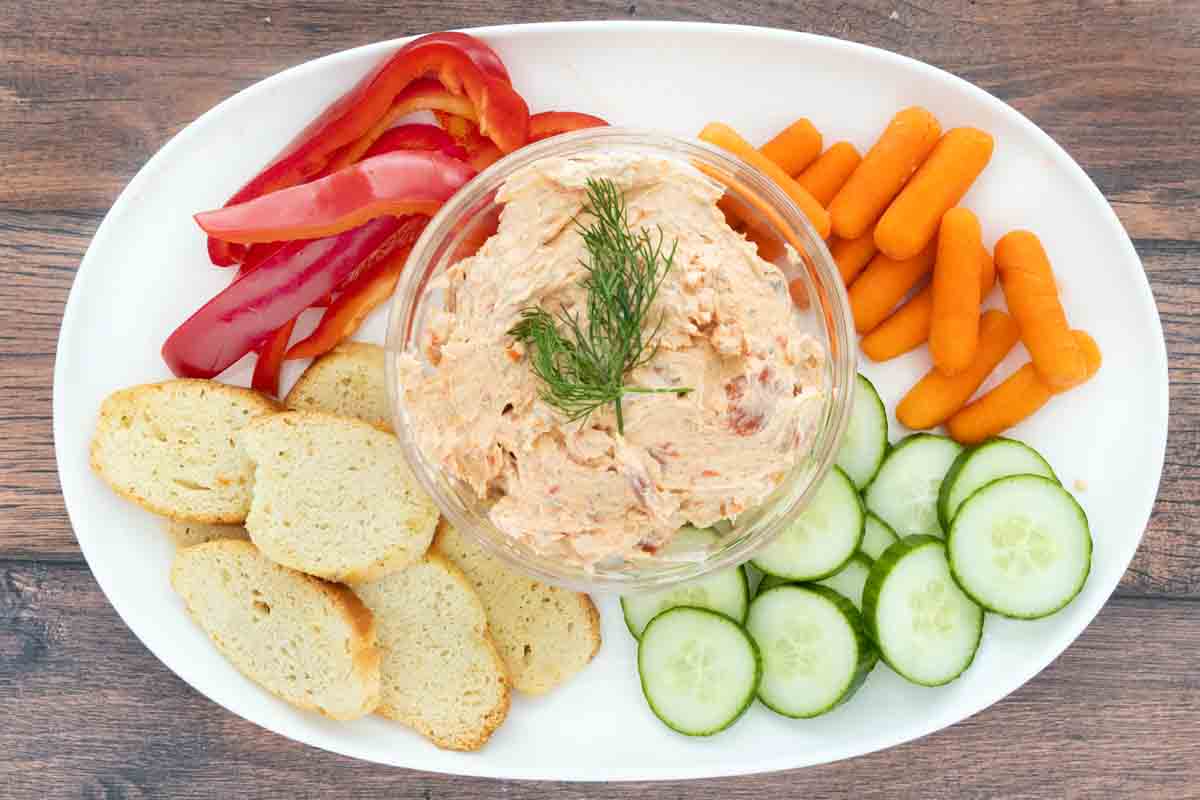 This easy salmon dip will be the hit of your next get-together. Serve this savory dip with cucumber slices, carrots, celery or your favorite veggies, an assortment of crackers, melba toasts, pita chips, or bagel chips. I have even been known to use my salmon cream cheese dip with potato chips.
If you have salmon lovers in your house, make sure to try my grilled planked salmon dip. Seafood lovers will love my shrimp scampi dip.
Ingredients to make Smoked Salmon Dip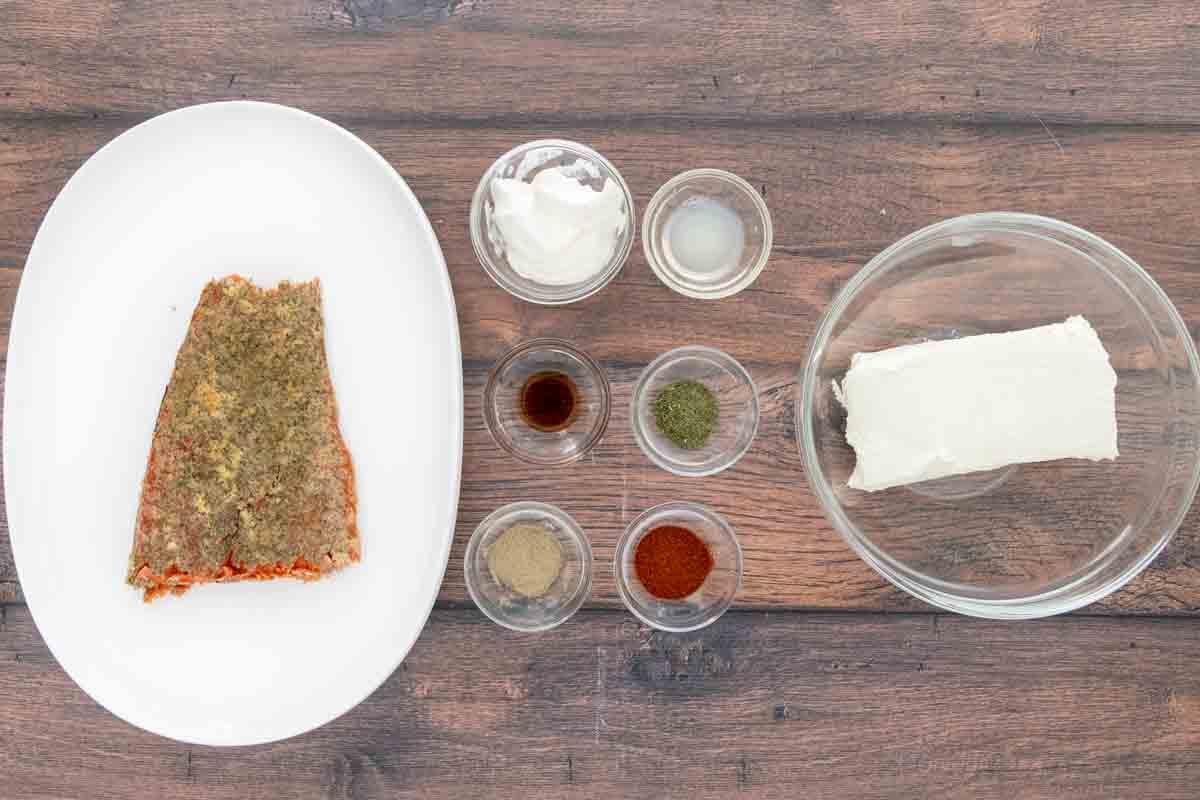 Let's start by gathering the ingredients we need to make the best Smoked Salmon Dip recipe. In Chef Speak, this is called the "Mise en Place," which translates to "Everything in its Place."
Not only does setting up your ingredients ahead of time speed up the cooking process, it also helps ensure you have everything you need to make the dish.
Made with simple ingredients
Home smoked salmon or store-bought
Cream cheese – softened to room temperature
Sour cream or Greek yogurt
Fresh lemon juice or lemon zest
Worcestershire sauce
Dried dill weed or fresh dill
Sweet paprika or smoked paprika
White pepper or black pepper
I have made this dip using nova-style salmon and occasionally I have found smoked fillet at my grocery store. Either are good substitutes if you're not able to use fresh salmon and smoke your own salmon.
You really don't need a lot of seasonings in this salmon recipe. Feel free to add your favorite fresh herbs, or if you like it a little more seasoned, you can add garlic powder and onion powder. For a little heat a little hot sauce.
How to make Smoked Salmon Dip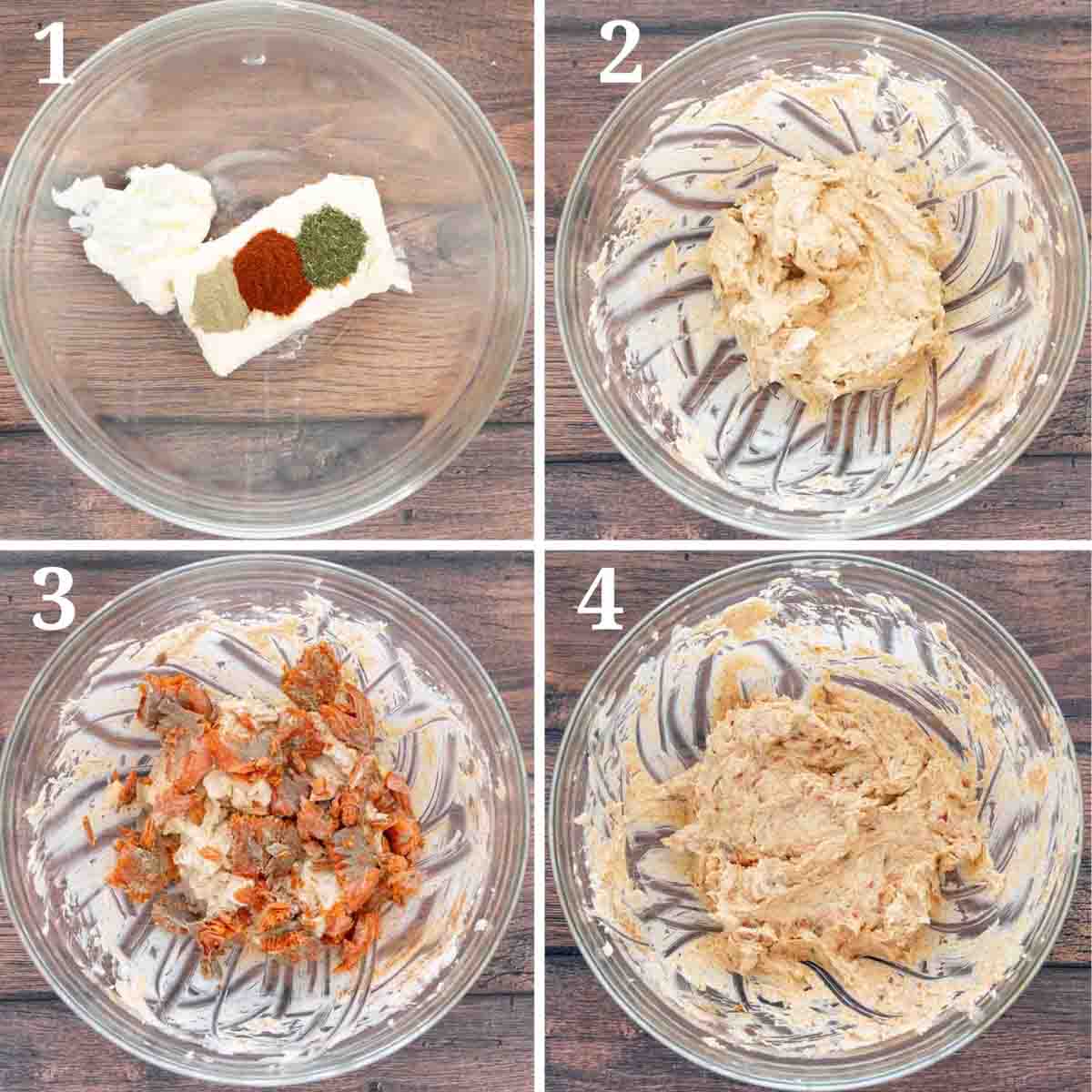 Add the softened cream cheese, sour cream, dried dill, paprika, white pepper, fresh lemon juice, and Worcestershire sauce to a medium bowl (or bowl of a food processor).
Whip the ingredients with an hand mixer until well blended and creamy.
Break the salmon up into small pieces, then add it to the mixture.
Fold the smoked salmon into the mix of cream cheese and seasonings with a rubber spatula.
For the best flavor, cover with plastic wrap and refrigerate this creamy dip for at least one hour prior to serving to allow flavors to bloom. This savory dip will be even better the next day.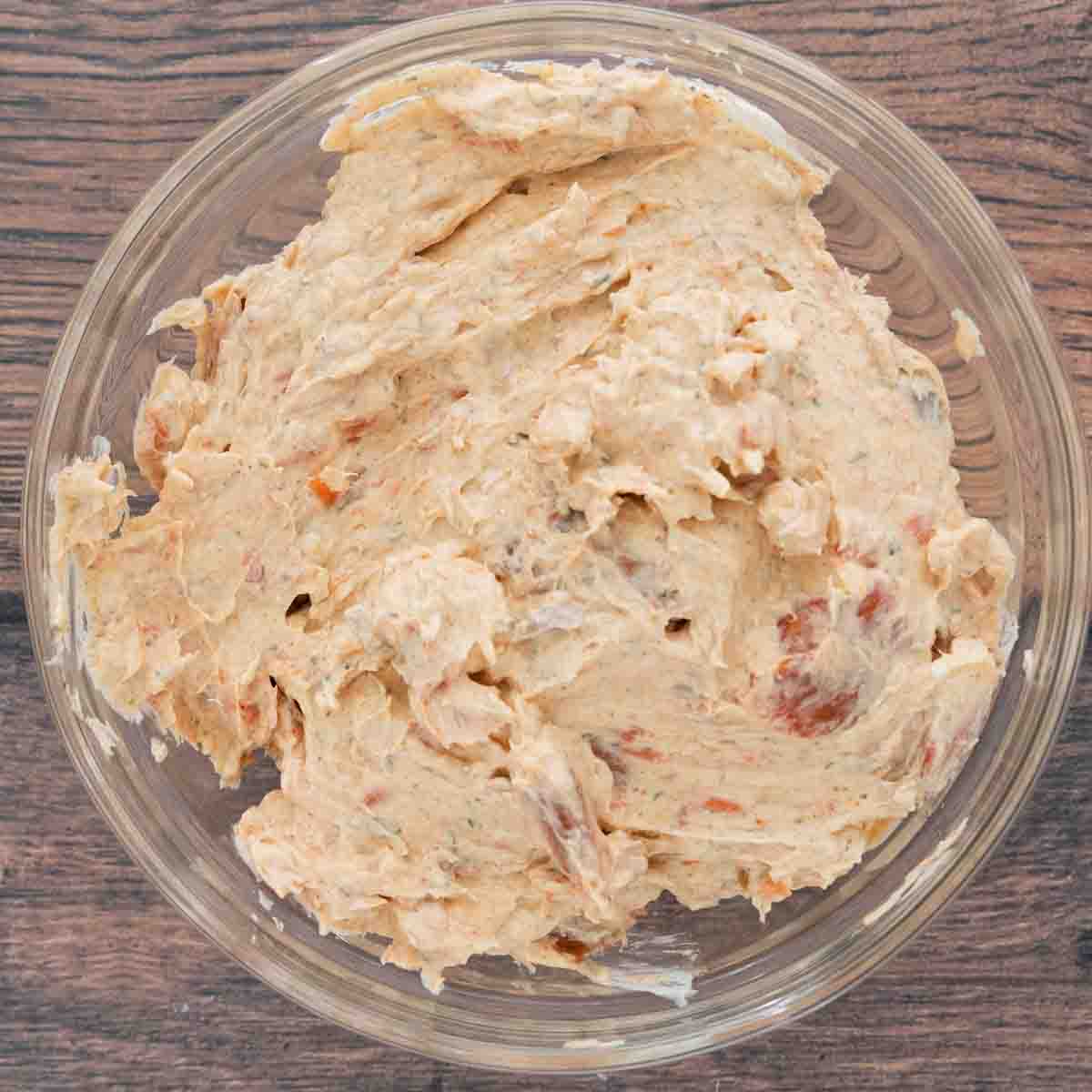 Don't wait for a special occasion or holiday season to try my easy smoked salmon dip. This would make a delicious salmon bagel dip for a weekend breakfast or brunch spread. I like to make it, just as a special treat for myself.
Store any leftover smoked salmon dip refrigerated in an airtight container for 3-4 days.
What can I serve Smoked Salmon Dip with?
Crackers, sliced baguettes, cucumber slices, celery sticks, carrot sticks, and bell pepper strips all make great dippers. It also goes really well on a toasted bagel. I like to think of this as a healthy smoked salmon dip because I serve it with veggies instead of potato chips.
Recipe FAQ's
Can I use fresh salmon instead of smoked salmon?
While smoked salmon gives the dip a distinct flavor, fresh salmon can be used. However, you'll need to cook and season it first. Remember, the taste will be different than when using smoked salmon. You can add smoked paprika for a little smoke flavor, but it won't be the same.
What can I use instead of cream cheese to make the dip?
You can use a combination of sour cream and mayonnaise or even Greek yogurt for a lighter version. Adjust to your preferred consistency.
This post includes affiliate links. As an Amazon Associate, I earn from qualifying purchases.
The Lil Partner electric hand mixer is a mixer that has more power than most that won't break the bank.
More Recipes You'll Love!