When the weather turns colder, my thoughts turn to comfort foods like my Chai Marinated Chicken.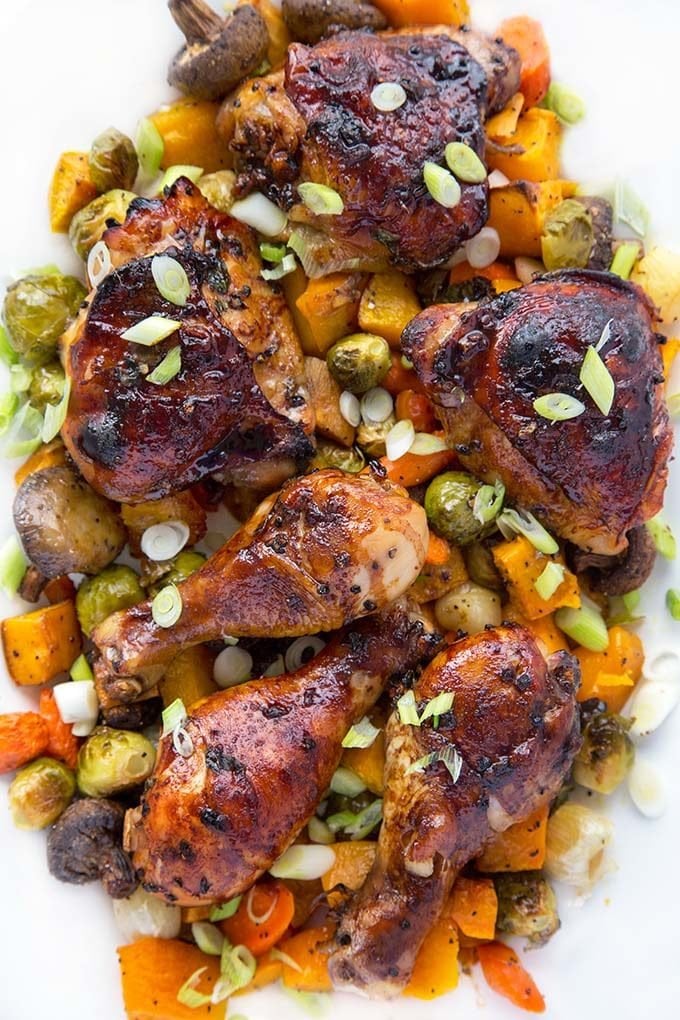 Wouldn't your family love to sit down to this oh so delicious plate of Chai Marinated Chicken? The roasted vegetables make this fall-inspired recipe perfect for those cool autumn evenings.
What is Chai?
The origin of Chai tea dates back more than 5000 years. The name chai is actually the Hindi word for tea, which was derived from cha, the Chinese word for tea. In this case, the Hindi term chai means a mix of spices steeped into a tea-like beverage.
Recipes for chai vary across continents, cultures, towns and families, with many variations of this delicious beverage.
Sweet, creamy, and full of warm spices, chai is a pure comfort pick-me-up and I try to savor a cup whenever possible. It's my escape from the everyday chaos of life.
Can you Cook with Chai Tea?
Although the flavors of Chai blend seamlessly to sweet flavors, they can also be used in savory dishes, as I have with my Marinated Chai Tea Chicken. The possibilities are endless and Oregon Chai can be incorporated into many of your favorite fall recipes.
How to Make Chai Marinade
The first step in making my Chai Marinated Chicken is gathering the ingredients to create the marinade.
After mixing all of the ingredients together, the marinating chicken gets covered and goes into the refrigerator overnight to marinate (12-24 hours is best).
After marinating the chicken, it's time to gather the vegetables for this flavorful dish. In chef speak we call this the mise en place (everything in its place) and it's how I start every recipe I create in my kitchen. It makes the cooking process go more quickly and ensures you have all the ingredients on hand.
With the chicken and vegetables in the oven, I gather the last ingredients I need to make the chai glaze for the chicken. The glaze will be brushed on the chicken towards the end of the cooking process.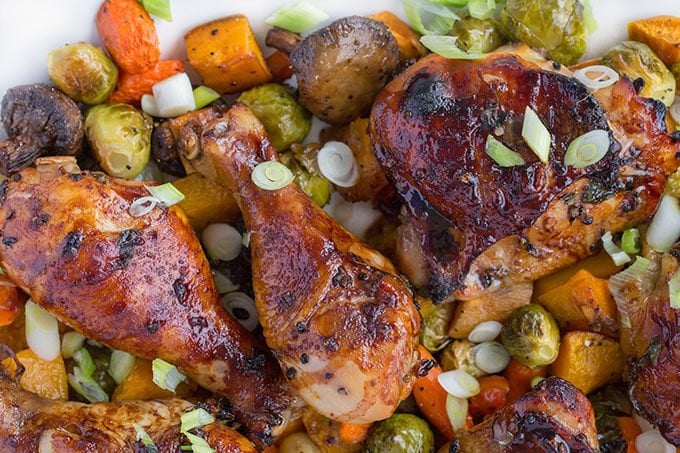 After the glaze has been applied, the dark rich color will appear on the Chai Marinated Chicken, and the delightfully fragrant aroma of Oregon Chai will permeate throughout your home. My wife kept saying it smelled like Thanksgiving.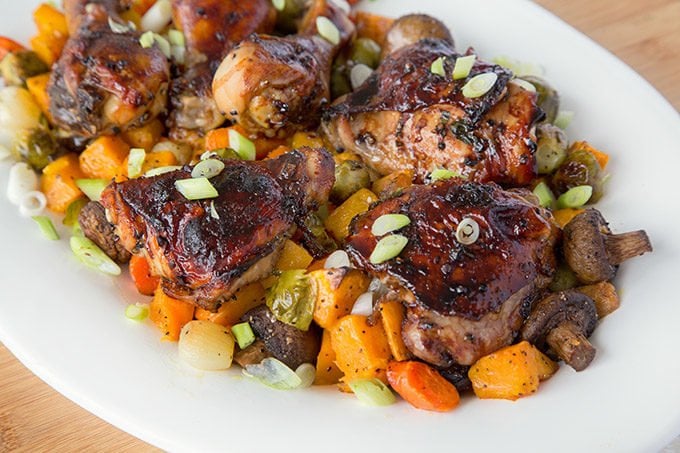 Just imagine how happy your friends and family will be when you bring this deliciousness to the table.
More Recipes You'll Love!