Are you ready for the big game? Make up a batch or two of my Ultimate Nachos for game day and there'll be smiles around the table no matter whose team wins!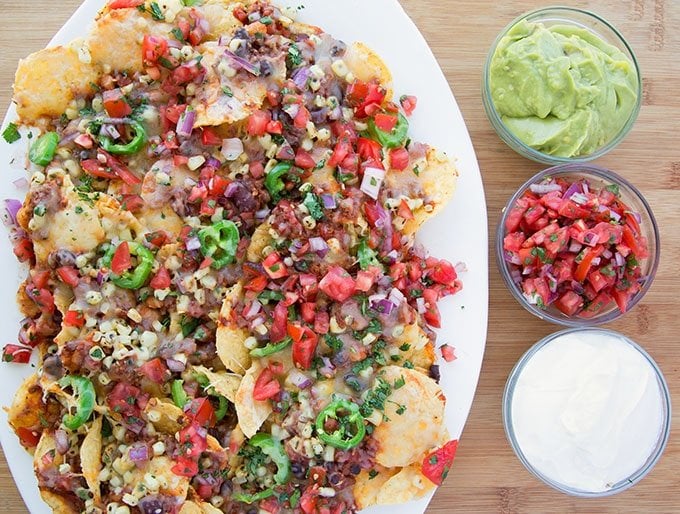 Sometimes I wonder what life would be like without all the amazing Mexican foods I love. My Abuela (grandmother) taught me well and thanks to her delicious cooking I learned to love Mexican food at an early age. I've always tried to make up for only being half Mexican by eating twice as much Mexican food. Can you see the logic?
Watching football has always been a tradition in my family as it is in most of my friend's homes. And getting together to watch the game is more than just about the game. It's about spending quality time with people that make you happy.
Food is the common denominator that brings people together. At a time of joy, at a time of sorrow and when its time for football.
What do I need to make Ultimate Nachos?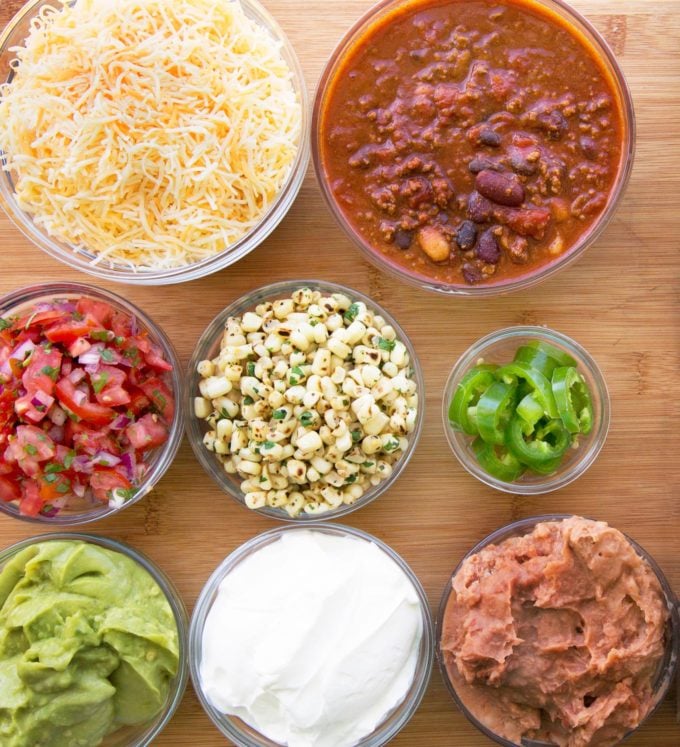 Let's start by gathering our ingredients to make my Ultimate Nachos. In chef speak this is called the mise en place (everything in its place).
These are the basics ingredients to make Ultimate Nachos but feel free to add your personal touches.
Not a fan of beans or corn? Leave them out.
Use chicken chili, turkey chili, or your favorite chili recipe instead.
Use Monterey Jack or your favorite brand of cheddar cheese.
Add shredded beef or chicken instead of chili.
Try blackened chicken, buffalo chicken or shrimp instead of chili.
What Type of Nacho Chips Should I Use?
Look for the thicker variety of chips, that will hold up with the toppings. Round or triangles work well in any flavor of corn you like. You can use white corn, yellow, blue or organic corn chips when making your ultimate nachos.
Chef Dennis Tip-
Place a piece of parchment paper on a flat cookie sheet before adding the chips. That way you can slide the chips and toppings onto the beans on a serving dish.
How do you make Ultimate Nachos?
Pile the Chips high, then start adding your toppings starting with the chili (or meat of your choice). You'll thank me for the parchment paper tip, it will let you easily slide the mound of chips off the pan without making a mess.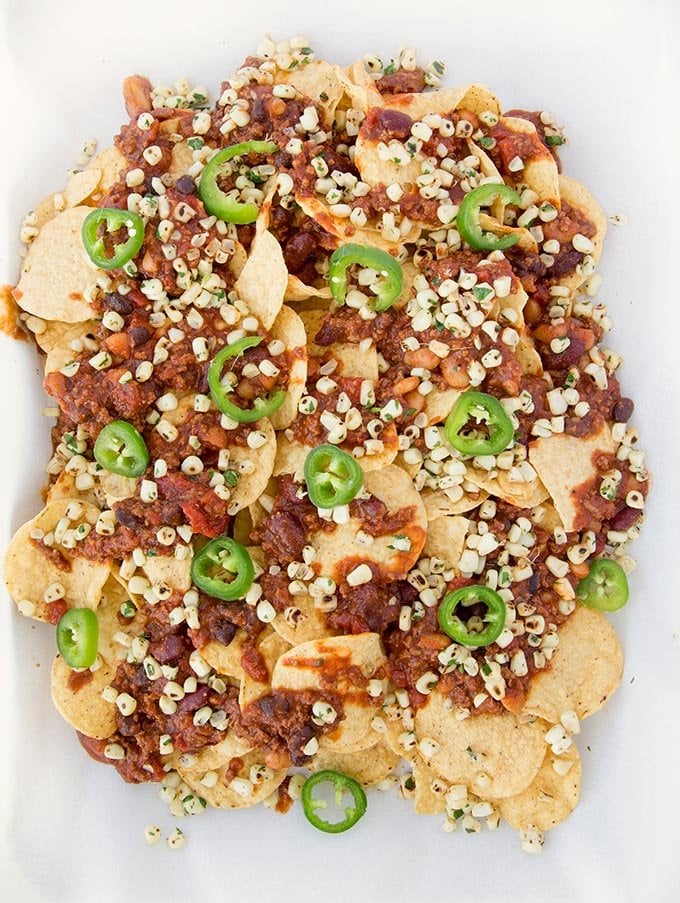 For my Ultimate Nachos, I pan-roasted fresh corn, letting it caramelize just enough to bring out more of the natural sweetness. Add some sliced jalapeños (more if you like or none if you're not a fan) and were just about ready.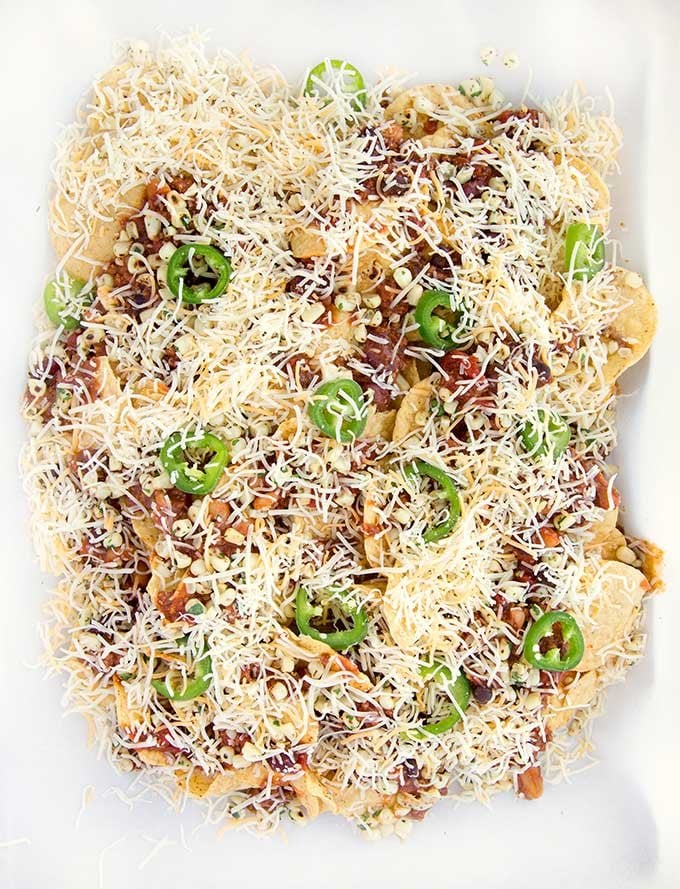 Last but not least we add the cheese (queso). Pile it on or add just enough to suit your tastes. I used cheddar for my nachos but feel free to use your favorite cheese (including bleu cheese) to make your Ultimate Nachos extra special!
Now it's time to place them in the oven, just long enough to melt the cheese. I used a 425-degree oven for about 7 minutes.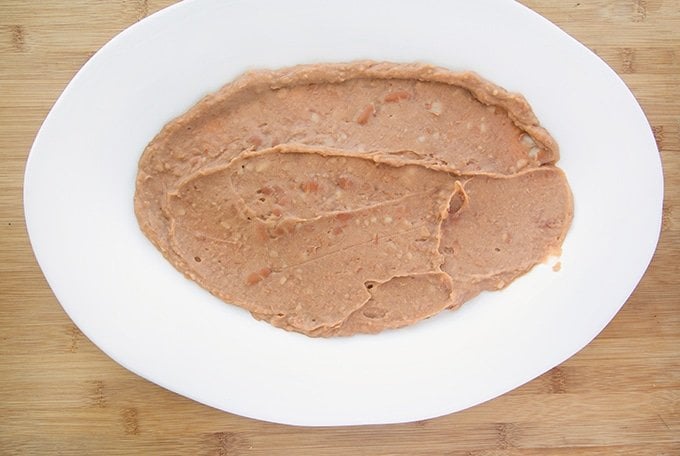 While the cheese is melting in the oven, you've got time to heat the refried beans. You can do this in the microwave or in a sauté pan. You can add another layer of cheese to the beans if you like.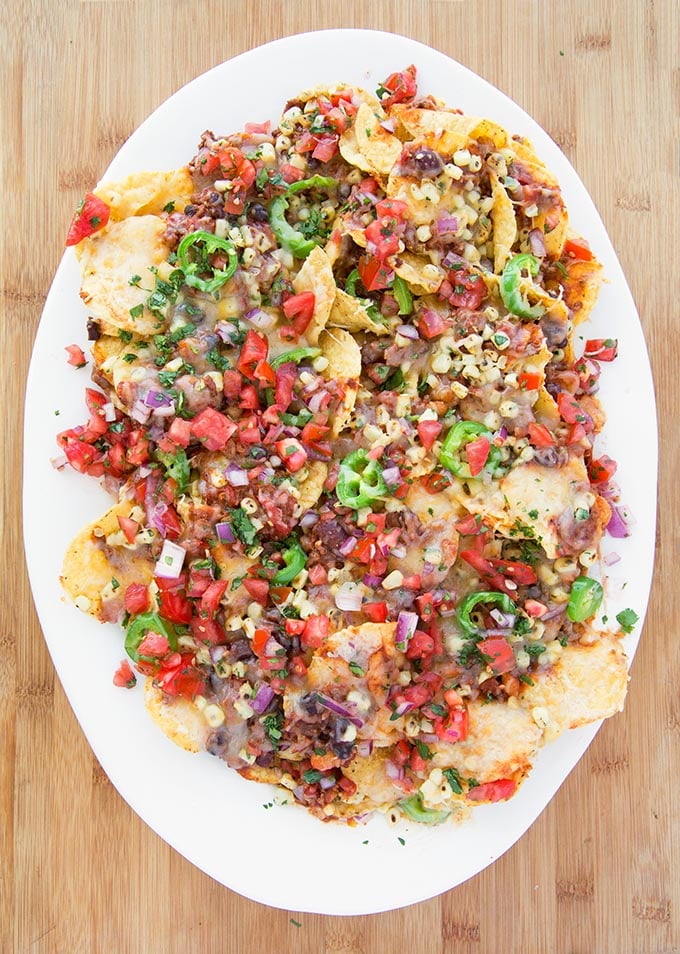 After a few minutes in the oven, slide the nachos off of the parchment paper onto a platter with the refried beans. Then top your creation with homemade salsa and its ready to serve for your guests at your big game celebration!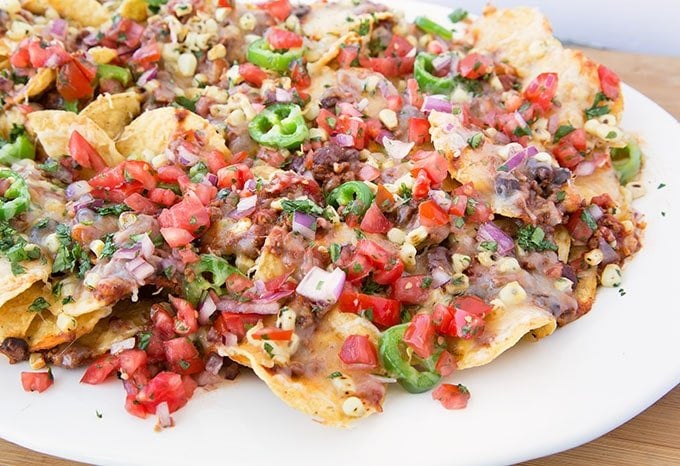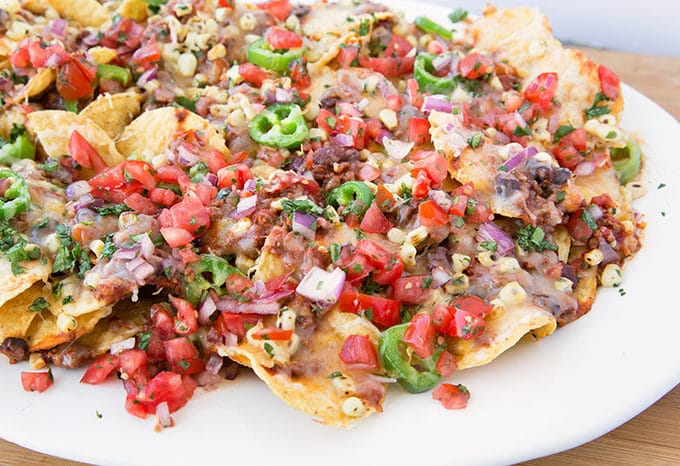 I have to tell you my nachos were ah-mazing! The sweetness of the roasted yellow corn, the spicy chili and refried beans made this plate of Ultimate Nachos a plate of pure joy.
But don't take my word for it, make my nachos for your next game day party and let your friends tell you just how delicious they are. Empty plates don't lie!
If you love dips and chips, I know you'll love these recipes: